A huge downturn in the crypto market seems to be taking place this week after Bitcoin dipped below $33,000 for the very first time in about a year.
Traders might be hunting for a share of the volatile crypto market, expecting this to indicate a short slump instead of a long-term market crash, given the ancient investing phrase 'buy the dip.'
If you're considering investing in cryptos, now might be a good moment to look at historical trends, hear from some industry insiders, and get some advice on what to look for.
What is a buy-the-dip strategy?
This strategy is predicated on the belief that price dips are transient anomalies that eventually correct themselves. Dip buyers seek to profit when prices recover again by buying at a discount during a downturn.
How does it work?
Each time the price of Bitcoin falls below a threshold, which in the current case is 30k, the investors start accumulating Bitcoin gradually; instead of putting all the money at once, getting in at different levels is more profitable.
How to profit?
Once the price starts recovering, the investors sell and take profits; this is a popular technique that seasoned crypto traders frequently deploy as the market is highly volatile.
What is the current situation?
Terra Foundation's Luna, which was trading above $100 and was backed by UST (a stablecoin), was unpegged from the dollar, which hurled Luna to zero within 72 hours, and whipped out more than $50 billion from the crypto market within a couple of days.
The crypto ecosystem relies heavily on stable currencies since that is what these are supposed to be: stable. They are meant to be worth the same as one dollar.
However, the unpegging of UST from the dollar sent shockwaves across the crypto market as the fear and greed index also spiraled down under 10, indicating extreme fear in the market. Moreover, for the first time in history, Bitcoin closed its seventh consecutive weekly candle red.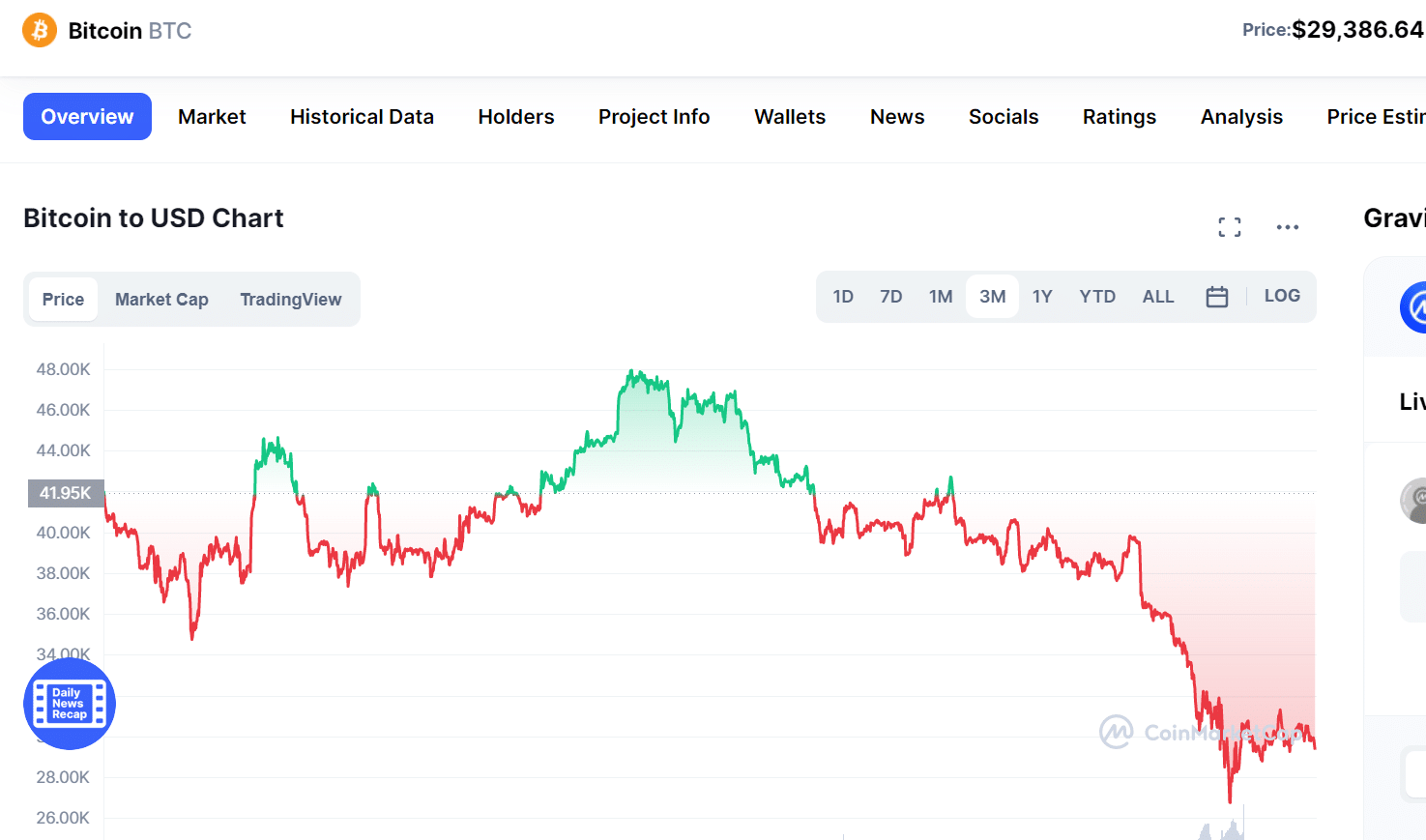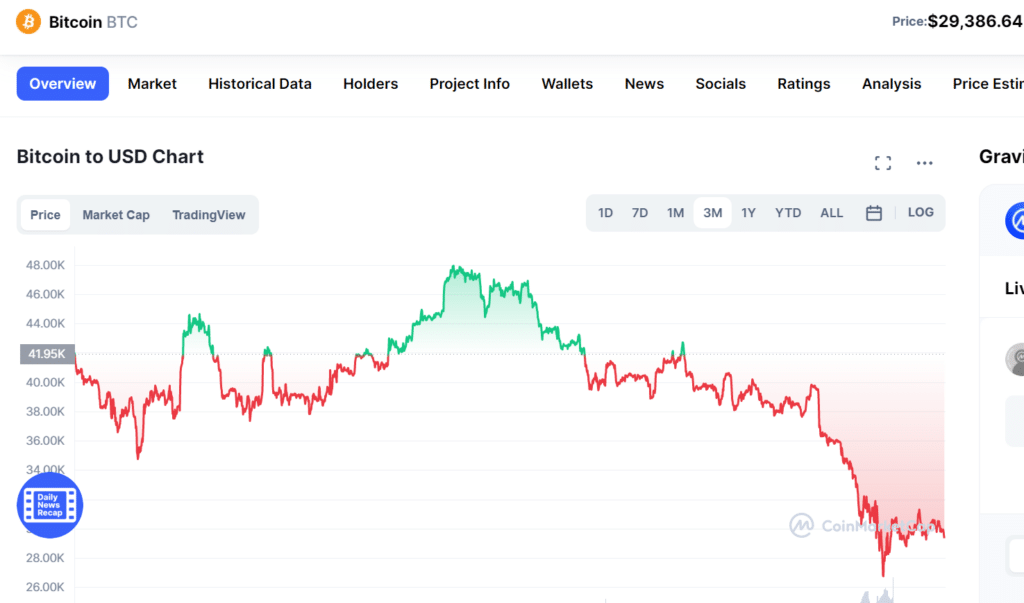 A silver lining for investors in gloomy times
Uptrending assets are best for buying dips. An upswing is prone to dips, sometimes known as pullbacks. The uptrend is sustained as long as prices make higher lows on pullbacks and highs on subsequent trends.
When prices make lower lows, a downtrend begins. The price will continue to fall since a drop precedes every dip.
The idea of price fluctuations is the foundation for buying low and selling high. After its price drop, investors who purchase an asset do so at a lower price to benefit from a market recovery. Depending on the circumstances, buying dips have a variety of contexts and various chances of working out in your favor.
Why buy the dip?
Assuming the overall long-term market price of crypto is positive, buying the dip could be a profitable strategy. As is often the case, what has happened in the past indicates what will happen. The recent price drop (or collapse, as you may view it) will likely experience a similar recovery as the one created last year.
On the other hand, given that prices are still at historically low levels, now might be an excellent moment to purchase. Even though it would appear paradoxical, market downturns can present some of the best opportunities to purchase because prices drop dramatically.
For example, the price of one Bitcoin token has dropped from its peak of about $70,000 per coin. It fell back to the current level of approximately $29,800 per coin. Therefore, buying now may be a beneficial investment if prices increase.
In this particular instance, there are two different scenarios. First, if you invest today, the market will eventually recover. Furthermore, you don't invest right now and wait for the prices to retrace more, which results in the price going down. So in both situations, you benefit.
However, even if prices decrease once more, this does not necessarily imply that you should refrain from investing at this time. Moreover, BTC has always recovered from this weekly structural support in the past.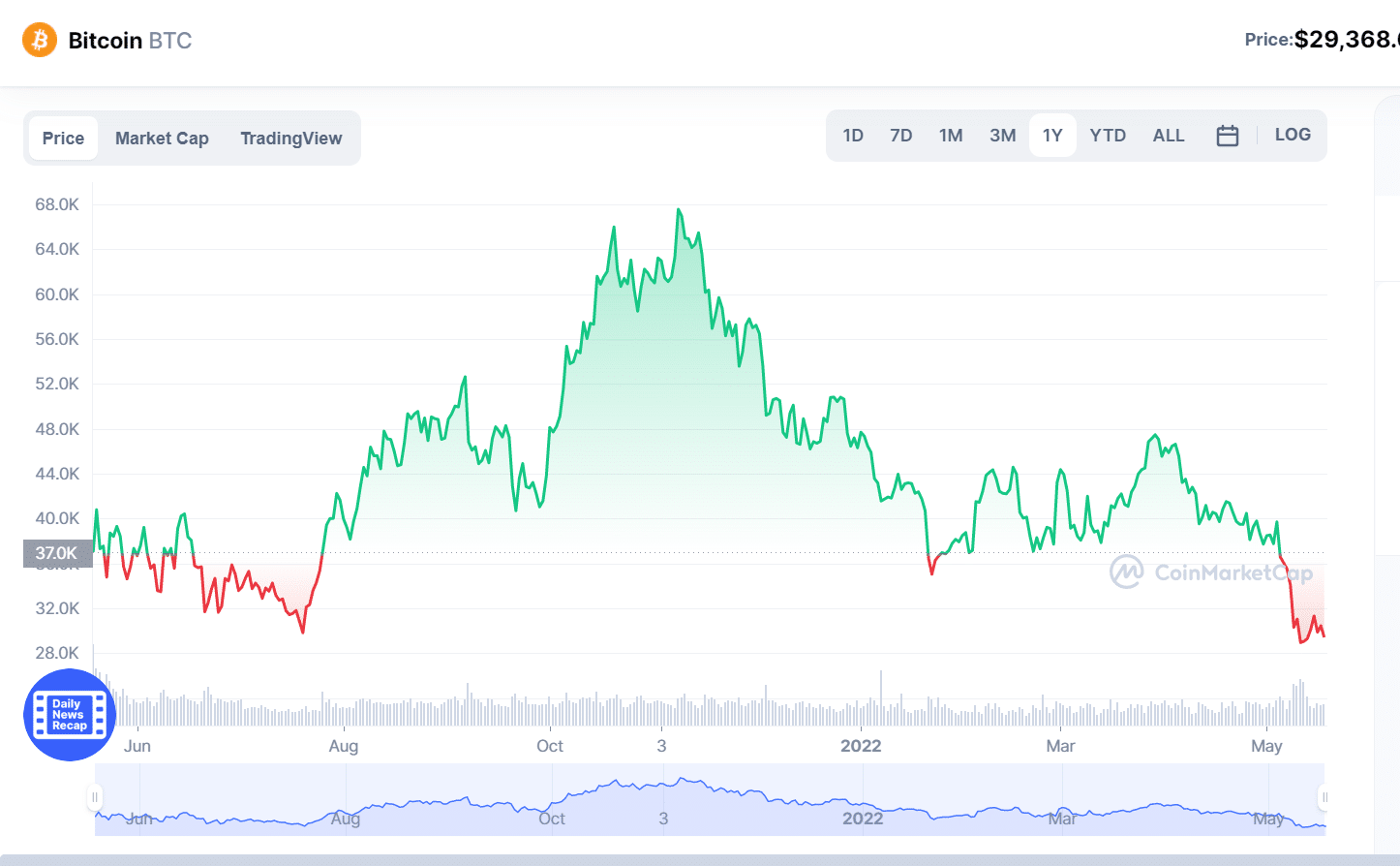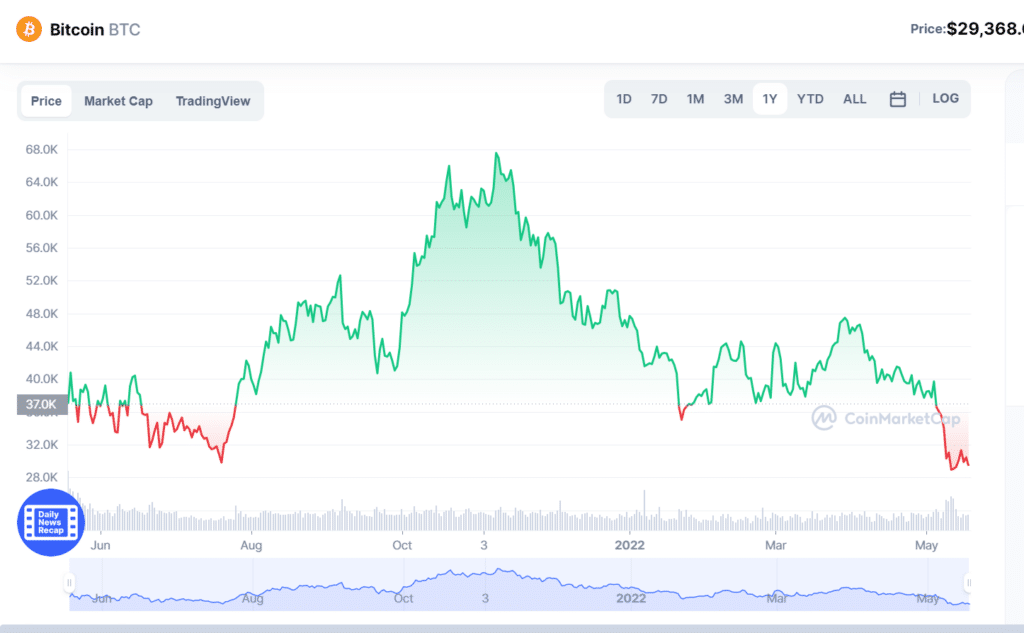 Crypto is an investment with a long-time frame. So, short-term fluctuations might not matter as long as the average returns over time are favorable. To put it another way, if you have faith in the viability of cryptocurrency over the long term, the timing of your purchases is not nearly as crucial.
Caution is the order of the day
There are some aspects to think about before making a purchase. Before anything else, take a step back and assess your risk tolerance level. At this time, the success of crypto is still very speculative. We could lose all of our money if even the most popular cryptos, such as Bitcoin and Ethereum, collapse.
The decision as to whether or not you should invest in cryptocurrency at this time is determined by several factors, including your perspective on the long term, your current financial status, and the amount of risk you are willing to take.
Cryptocurrency should not be regarded as a "getting rich quick" plan but rather an investment with a long-term horizon.
If you believe that a specific cryptocurrency will be valuable in the long run, you can decide to buy it now while the prices are still low. On the other hand, if your primary goal is to generate income in a short period, you should probably look into other investing opportunities.
Crypto is known for its wild swings, so expect more of the same shortly. For example, Bitcoin has lost over 80% of its worth in the past when it comes to crypto. Meanwhile, Ethereum witnessed a price drop of almost 95% in 2018.
However, if Bitcoin breaks down this structural support, the next strong supports are at 24k-26k and, in the worst-case scenario, at 20k.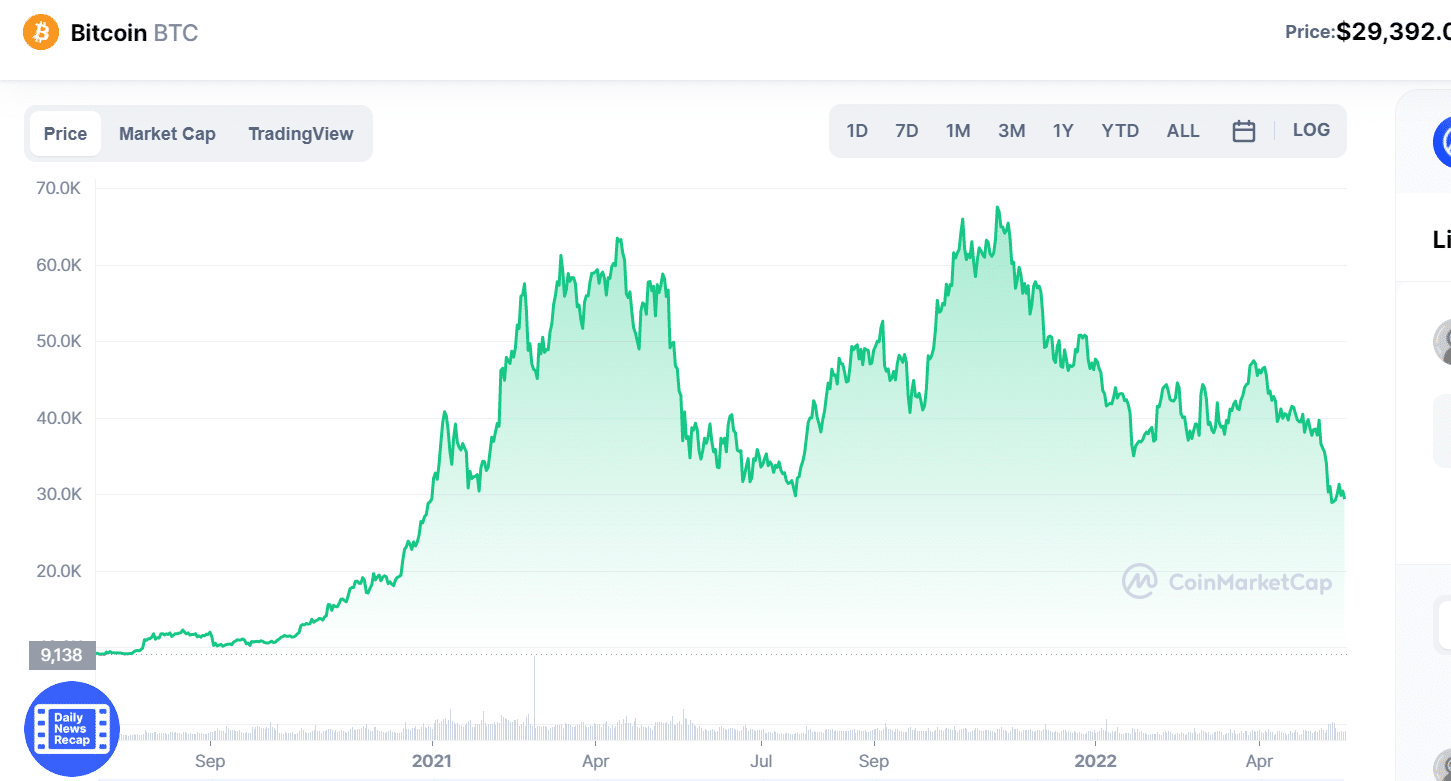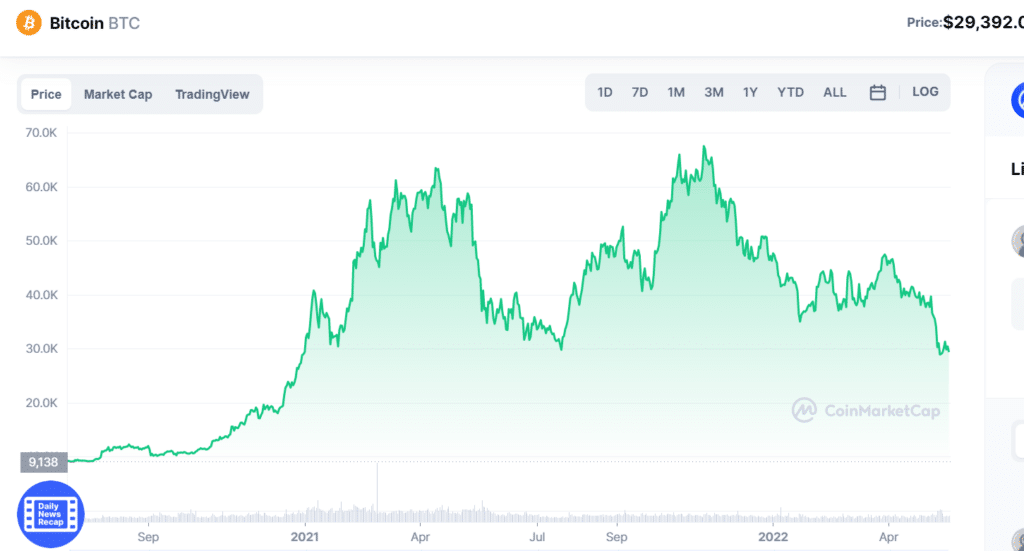 There are two possible outcomes in the current crypto situation. The first one is that if you invest at this time, the price might go down much further.
The second scenario is that you do not invest now and wait, but the price eventually recovers and begins to rise. In both scenarios, you will be at a great loss.
Upsides and downsides
| | |
| --- | --- |
| Upsides | Downsides |
| Buying the crypto dip is profitable in the long term. | Crypto markets are super volatile, so the market can reverse at any time. |
| The good thing about market dips is that they happen all the time. | Buying the dip doesn't mean you can profit all the time. |
| There is a good growth potential if you buy the dip asap. | Sometimes the crypto whales intentionally dip into the market to buy low and sell high. |
Final thoughts
For the time being, the most effective approach is to use dollar-cost averaging. To this point, the price of Bitcoin in specific has demonstrated a degree of periodicity, with prices tending to drop in value throughout the spring months to a smaller or greater amount before rebounding in the early summer months.
However, just like with any other type of investment, especially in the volatile realm of crypto, there is no assurance that past performance will be repeated in the future.