Everybody understands that investing is the key to financial freedom, and it is better to start right away. The problem is the lack of money, to begin with.
Thanks to the proliferation of fintech firms and updated regulations, everyone can now start investing with less money. You can begin with $20 and see it grow over time. Of course, $20 will not make you an instant success, and you cannot expect substantial returns from this investment.
However, the act of putting extra cash into something beneficial for your future is what matters. Now let us look at how to make the best of every extra $20 you have. You will learn five investment options you can start with $20.
Buy stocks
If you want to buy some stocks but have limited capital, find a broker that offers fractional shares. It allows you to buy a portion of stock for as little as $20.
How does it work?
You can be a shareholder of companies you like through fractional shares, from Google to Netflix to Amazon. While you can start with $20 and possibly buy one stock, it is not a good idea to stick with it and hope for the best. Try adding $20 per month to your account and buy some more stocks.
How to start?
One popular choice is Robinhood. You must open an account with a discount broker. Among the benefits, you can get from this broker are no trading commissions, a user-friendly trading platform, and no minimum deposit. Plus, you can buy a fractional share for as little as $1. The image below shows how you can buy a stock at $18 in Robinhood.
How to manage risk?
As you find an extra $20, try putting it in different accounts from multiple brokers. This way, your investment, so does the risk, is diversified across various providers.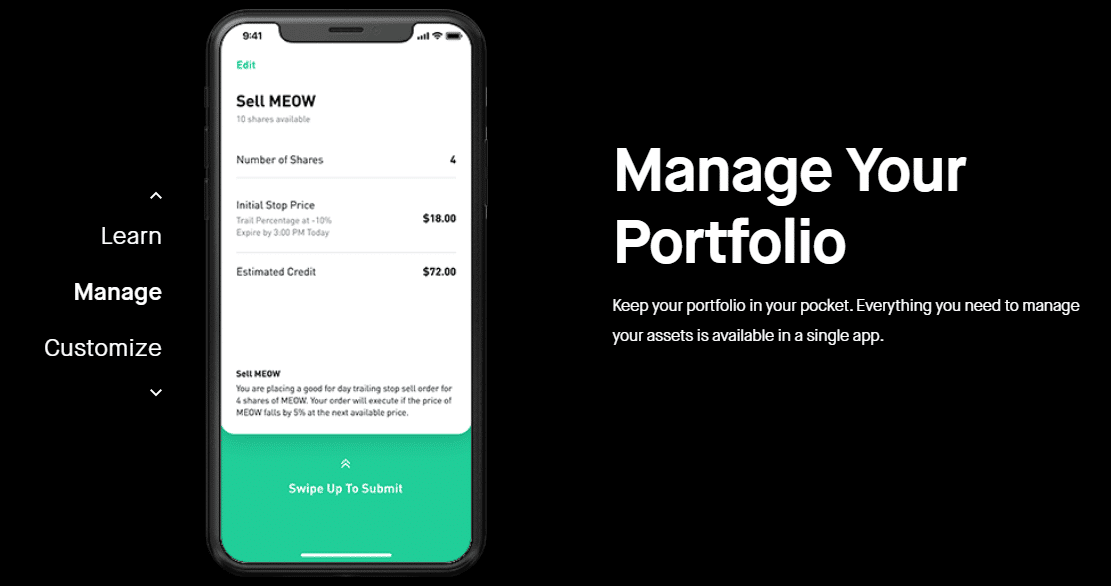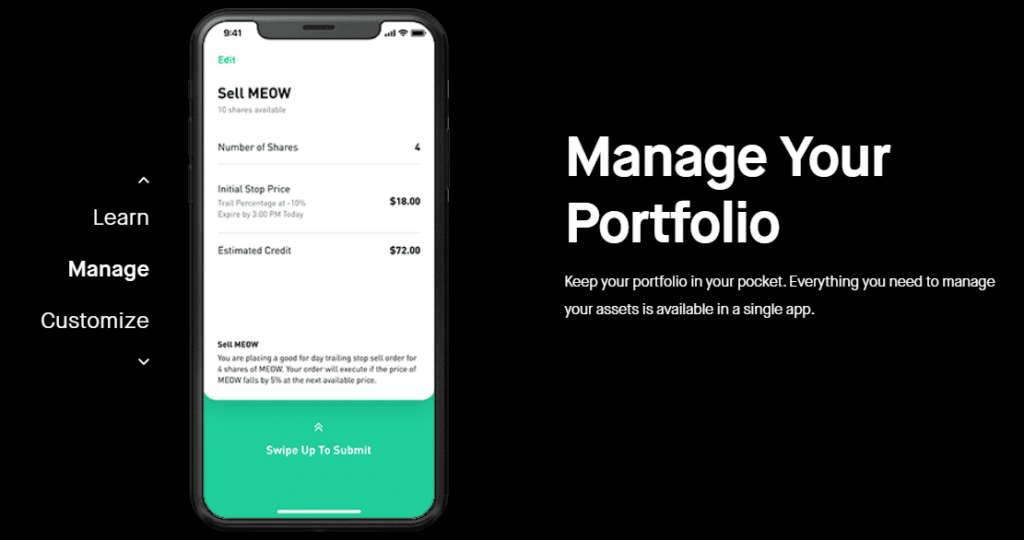 Open a saving account
Do you want to grow money safely? You can park extra money in a high-interest savings account from online banks.
How does it work?
Digital banks give high-interest rates more than traditional, physical banks do. In addition, most of them do not require a minimum deposit amount, maintaining balance, and monthly fees.
How to start?
Find banks that offer high-interest rates but with low or no service fees. Of course, you do not want to pay monthly fees because that would defeat the purpose of saving and growing money. Know that some banks do not apply monthly fees. Other banks do charge them if you do not maintain a minimum balance.
The image below shows a list of some of the best online banks to consider.
How to manage risk?
Here is good news for you. The Federal government insures high-yield savings accounts provided by credit unions and online banks. Even if the digital bank fails, your savings are accessible and safe.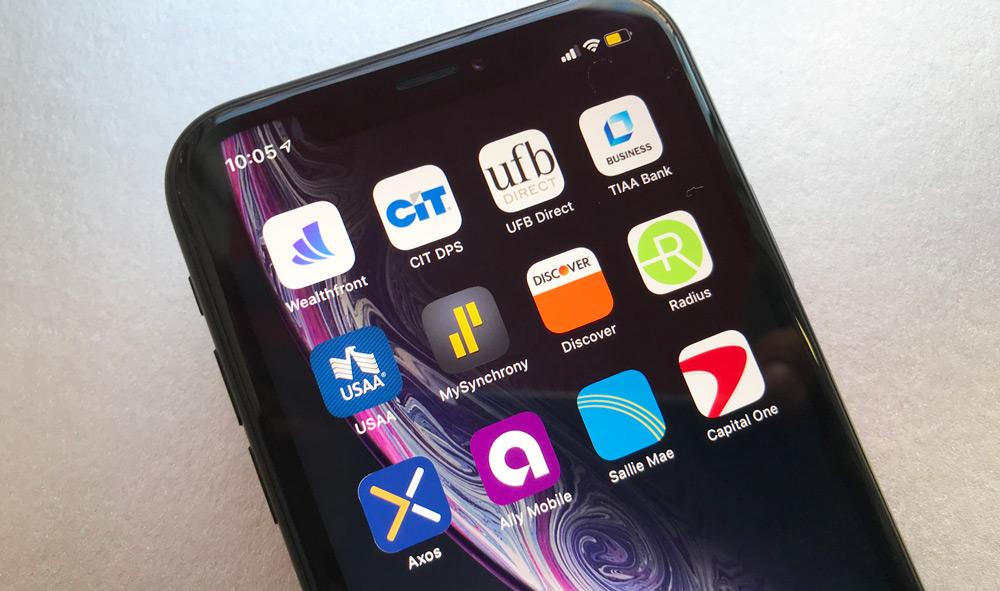 Buy cryptocurrency
Everyone is talking about crypto everywhere. Crypto investing is the latest talk in town. Due to its volatility and recent bull run, crypto made people rich in few years.
How does it work?
Bitcoin, the precursor of all cryptocurrencies, has been making great strides as an investment vehicle. Since it has grown by leaps and bounds, Bitcoin is an expensive investment for most people. The good news is that there are many other crypto assets out there.
To grow your $20, it makes sense then to find and buy some obscure crypto. Many of them have low prices, and they seem to mimic the price action of Bitcoin. If Bitcoin goes up, they go up as well, and the same thing is true when Bitcoin goes down. You can cash out soon when their values have multiplied several-fold.
How to start?
You must open an account with a crypto exchange to get started. This is your best bet if you want to have access to more crypto options. Normally, you have to provide information and documents to get your account verified. After verification, you can already top up money and start buying coins.
How to manage risk?
As a market in its infancy, crypto is a risky investment. Crypto coins come and go at a fast rate. To protect yourself against this risk, you have to buy multiple coins and balance popular and obscure crypto assets.
One cheap coin with a lot of potentials is VeChain. Look at the chart below. Consider adding this coin to your portfolio.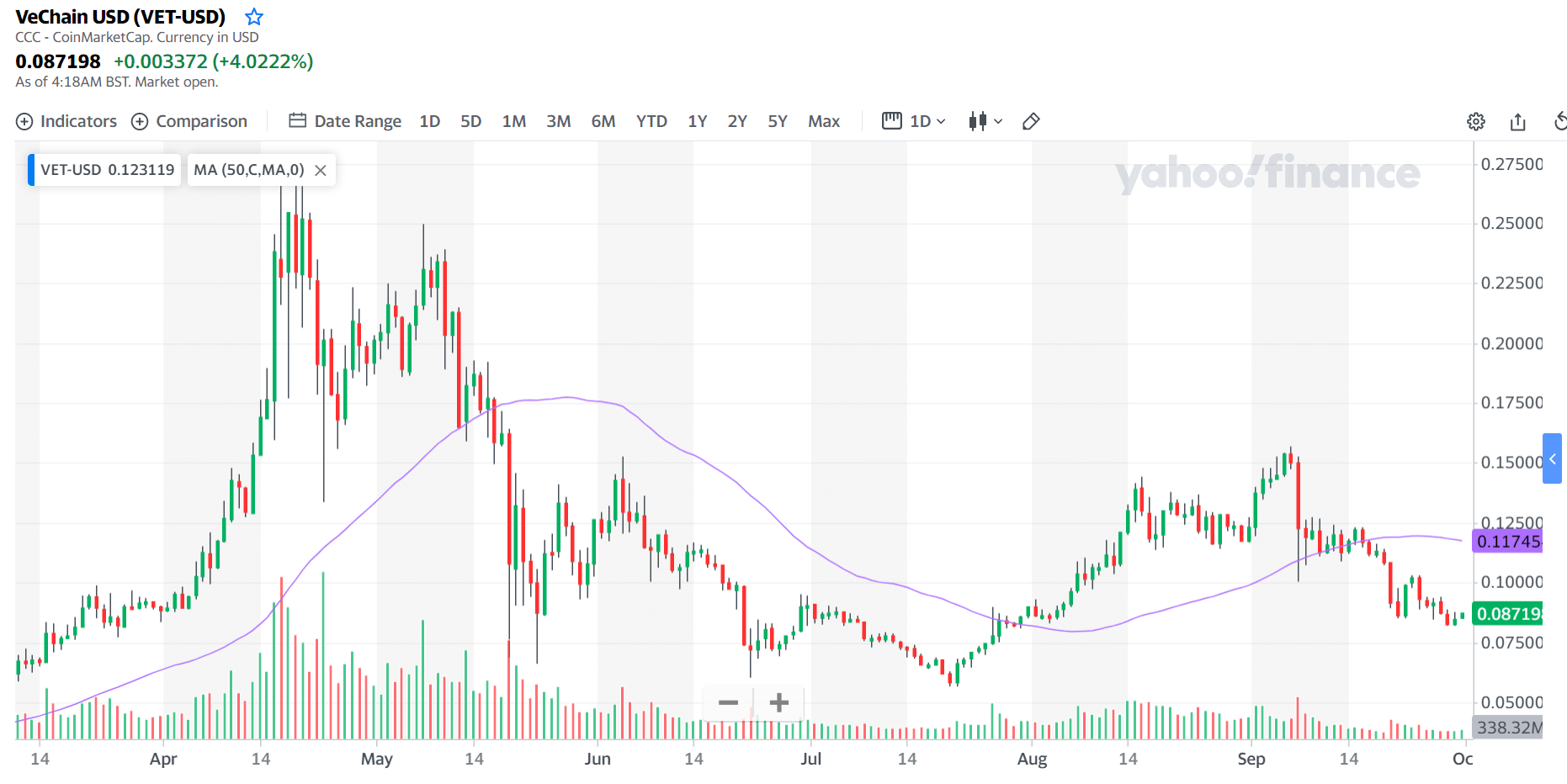 Diversify instantly with ETFs
An excellent alternative to stocks in ETF investing. With ETFs, you will achieve instant diversification of portfolio and risk. An ETF is a cluster of stocks from different sectors.
How does it work?
An ETF tracks the performance of an index. Let us take the Vanguard S&P 500 ETF as an example. This ETF invests in the 500 major stocks in the United States. Therefore, when you buy this ETF, you are already buying shares from these 500 big companies. Refer to the chart below.
How to start?
You have to sign up with a discount broker that allows investing in fractional shares and micro-investing in ETFs. One such provider is Robinhood. With Robinhood, you can buy an ETF for as small as $1.
How to manage risk?
It is always good practice to buy multiple ETFs and do so in different brokers. This way, your risk is spread among brokers and assets.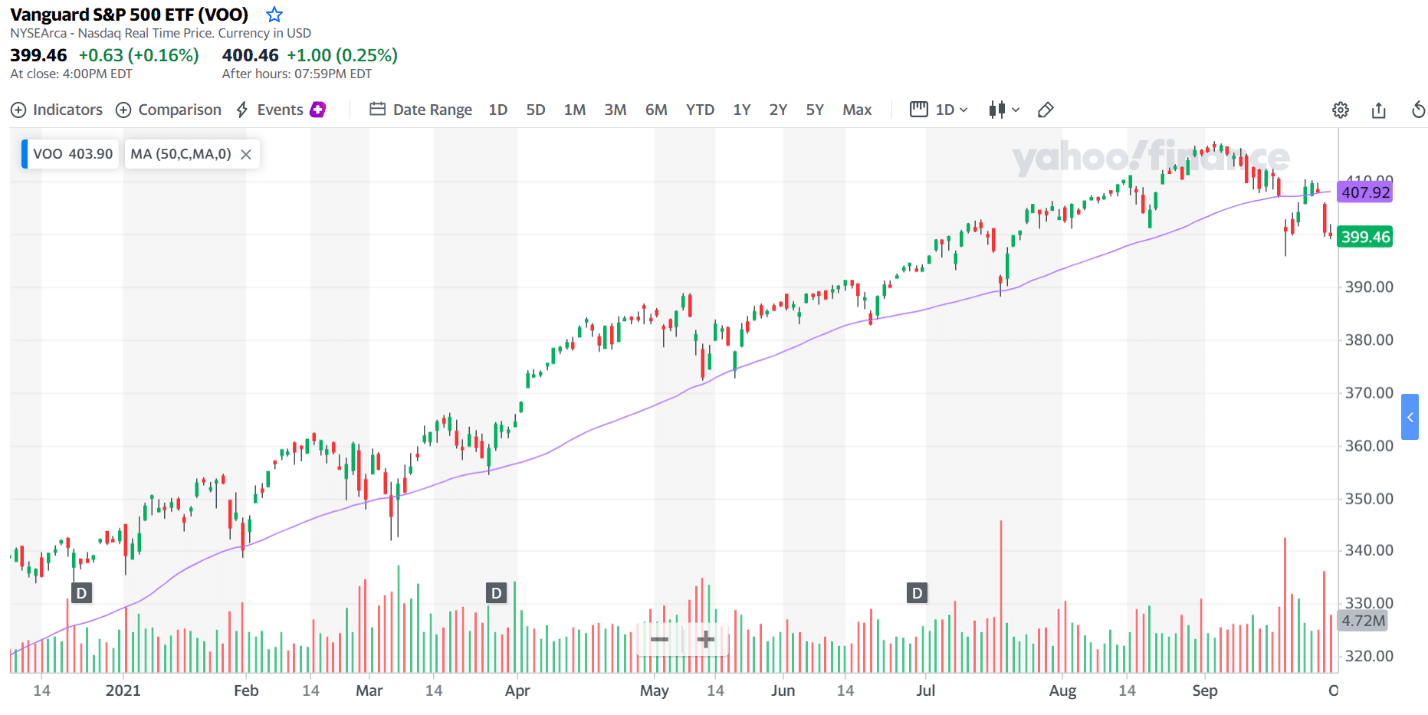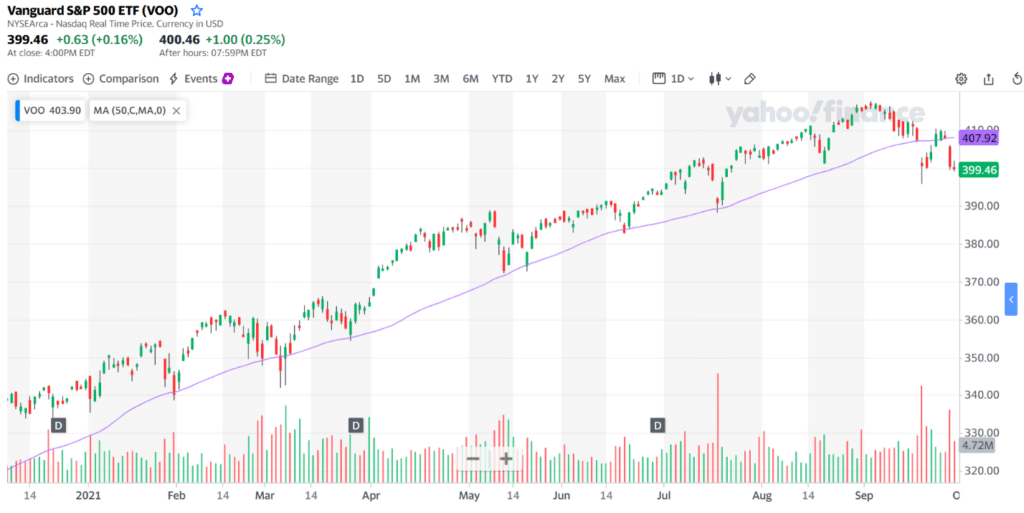 Invest in robo-advisor
A robo-advisor is the easiest route to engage in stock investing for new investors. It is also a good option for busy people who want to invest passively.
How does it work?
A robo-advisor invests on your behalf. Thus, you do not need market knowledge and experience to invest in stocks. According to your risk appetite and goals, a robot advisor will design your diversified portfolio. It also performs complex tasks such as tax-saving techniques and portfolio rebalancing.
How to start?
The number of robo-advisor platforms is continually growing, so you have plenty of options in this area. Many robo-advisor services do not set minimum deposit amounts, so you can start with even $20. To find the best option, do research and check out what each one offers.
A quick search often returns a dozen of popular robo-advisors to begin your due diligence. Some of the popular platforms providing robo-advisors are shown in the image below.
How to manage risk?
To invest with peace of mind, make sure that you work with a reputable robo-advisor provider. Some of the factors you should look into are good ratings from various review websites and how long the provider has been in the industry.