Can you make money without putting in a lot of time and effort? You can do so using social trading. Some platforms provide social trading, which blends social networking with investing. Crypto social trading has grown in popularity in recent years, owing to the expansion of social networking. So you see the hype on Reddit, Twitter, and other platforms. Everyone seems to chime in, and that's how social trading became a big thing.
This guide will talk about what crypto social trading is and the top five platforms you need to follow for crypto social trading.
What is social trading crypto platform?
It is a social network created specifically for traders. Rather than sharing selfies, users reveal their most recent trades and strategy. It is possible to pay attention to what others are doing, follow traders who have a similar approach to you, and learn from them.
You can not only follow traders and connect with a society of speculators, but in some instances, you can also make trades on these platforms, copying what others do and hopefully making money.
Why should you use a social trading crypto platform?
Social trading can be useful in assisting traders in expanding their trading expertise and easing the process of learning about trading and different tactics. Every decision you make in social trading is your own. This makes it excellent for people who require complete control. There may be a steeper learning curve, but you get to select which risks to take, ultimately responsible for your trades.
Which platforms are the best for social trading crypto?
Although social and copy trading is becoming increasingly popular among typical crypto investors, the number of top-rated platforms working in this market remains minimal.
After all, you must consider not only the platform's social trading capabilities but also other important parameters like regulation, tradable marketplaces, fees, payments, and so on.
Considering all of this, here is a list of the top crypto social trading platforms to consider in 2022.
BitsGap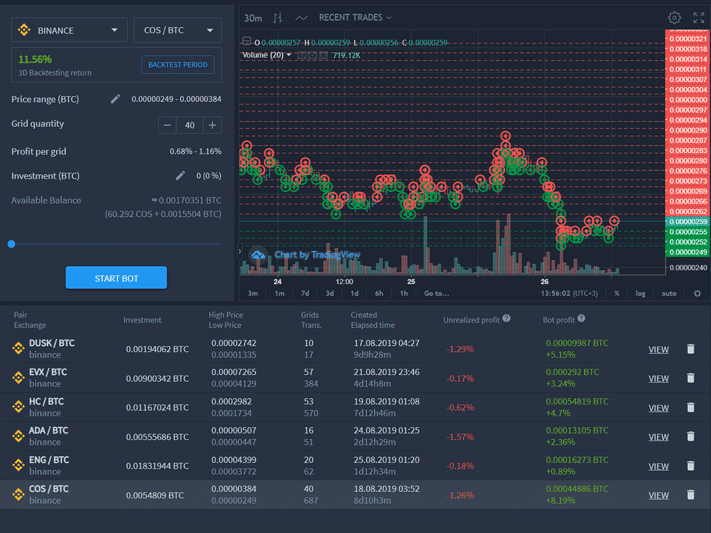 What if you could gather all of your wallets under one roof and manage them to make trades? You will be able to put all of your business together with the support of major 25 exchanges. Furthermore, you will have trading bots to assist you in making better trade selections and automating them. That is what Bitsgap provides.
You will be able to perform what you would typically do on your regular exchange, but you will also have access to additional tools and trading bots.
The Bitsgap trading bot is based on the GRID algorithm, which has recently attracted attention. It will help you get the most out of your exchanges by establishing the range and limit for investing. The investments are then distributed proportionately.
When the system executes a limit order, GRID executes another sell order at a little higher price than the market value.
Dtrade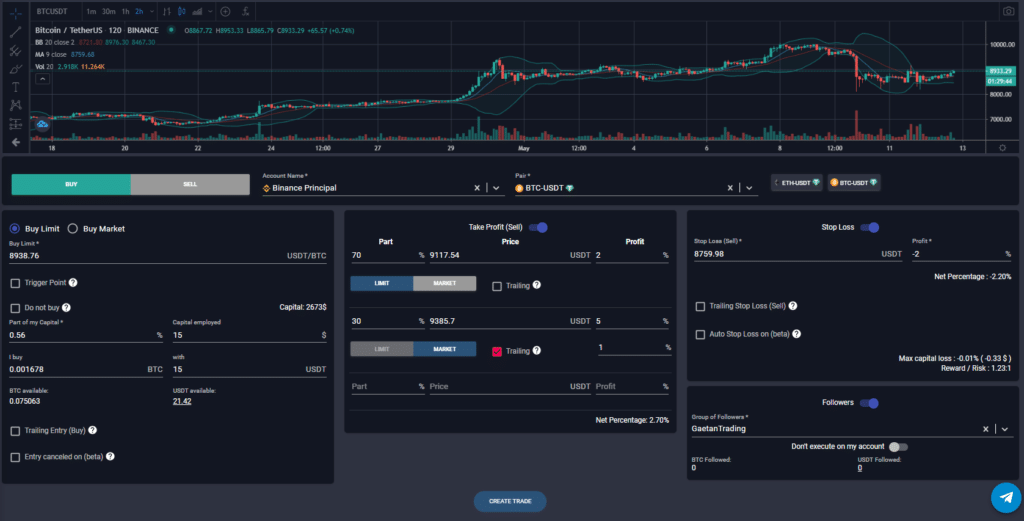 It is a new pro-social trading platform developed by the Decoin exchange that is simple to use and transparent. Its purpose is to provide a platform for the crypto community to come together and trade alongside experts, using their expertise and experience to the community's benefit and assisting it in establishing deep roots.
Anyone new to the crypto sector may use Dtrade to watch some of the finest pro-traders streams their top strategies live on the internet and learn as they go. As a result, they will first learn the ins and outs without failing on their skin.
Gate.io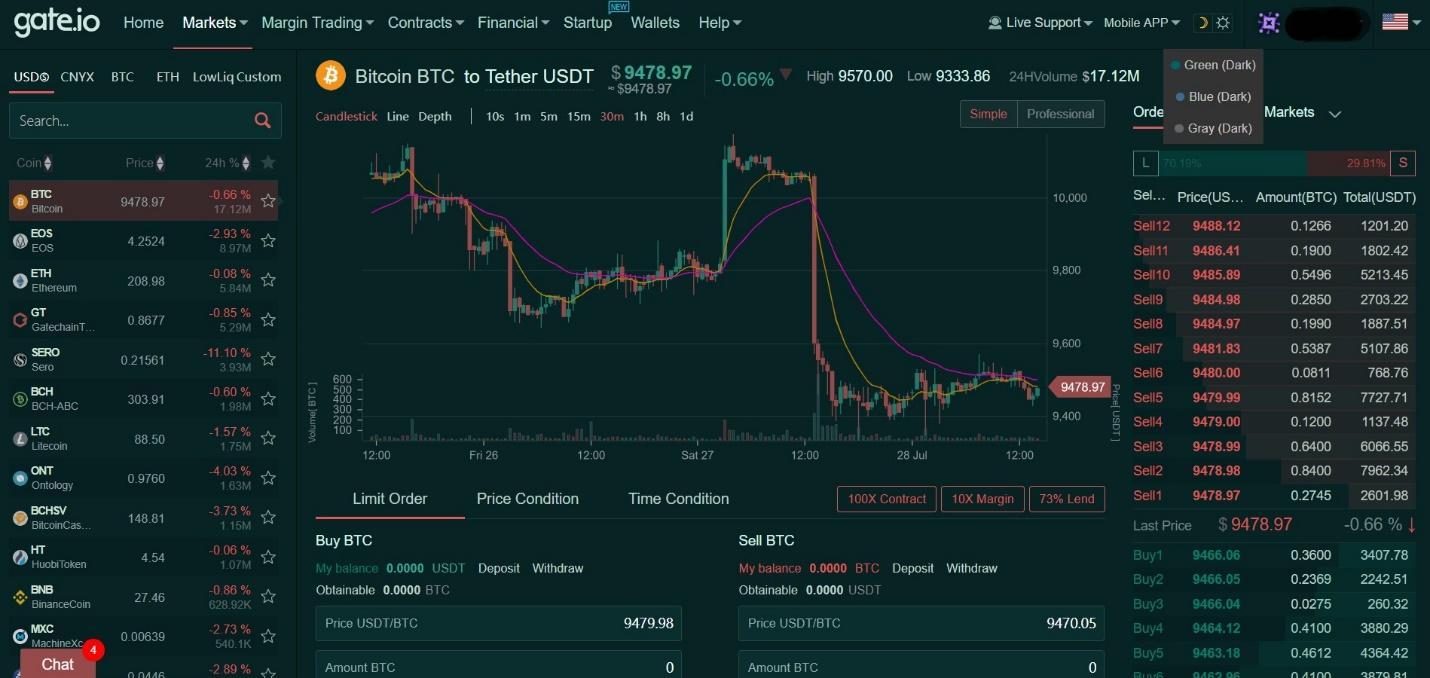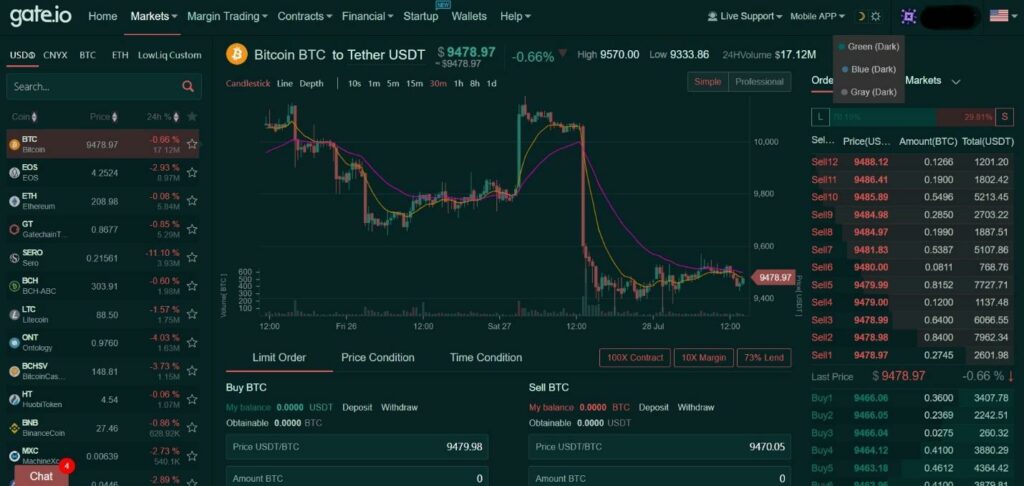 Gate.io is a well-known crypt exchange for traders looking to purchase lesser-known cryptos. It has over 1,300 cryptos accessible and, in some jurisdictions, offers advanced trading tools such as margin trading.
In addition to the standard spot trading available on any crypto platform, select customers have access to leveraged and futures trading. It also features an NFT trading platform and offers crypto interest-earning products.
The copy-trading function of Gate.io is really simple to utilize. When you log on, you will see a list of available top traders that you may copy. Keep in mind that once the strategy closes, the initial strategy author receives 5% of the net earnings as a thank you for their assistance.
Jet Bot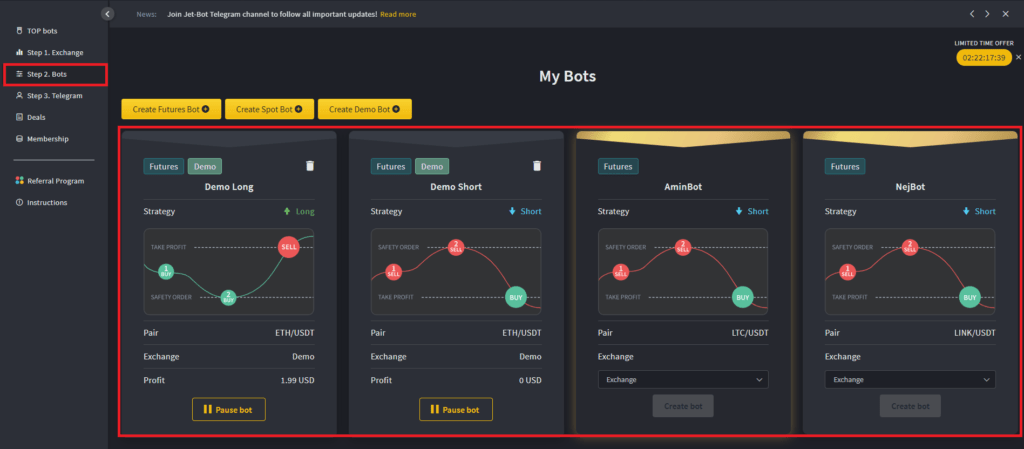 It is a multi-featured automated trading platform. To stay up with the market, use internet bots available 24 hours a day, seven days a week. In addition, you may modify bots and use techniques to maximize your profits.
You have the option of relying on an expert. Jet Bot allows you to subscribe to any of the best traders and mimic their trading bots to achieve the same outcomes. However, you must pay a subscription fee to duplicate traders' bots.
Binance's official approved broker is Jet Bot. In addition, Jet Bot provides several advantages, such as the option to register a Binance account with a single click and a faster API sync speed.
Cryptohopper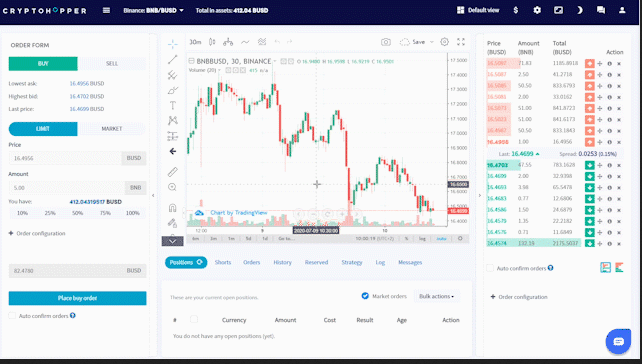 It is a market leader in the automated cryptocurrency trading sector. It enables users to automate trading techniques for cryptocurrencies such as Bitcoin, Ethereum, Ripple, and any others that your exchange provides.
It will search the market 24 hours, seven days a week, to open positions based on your trading plan or signaller. Then, it searches the market for the lowest prices to place purchase orders and sell when the deals turn a profit.
You may begin utilizing signals on this platform by navigating to the Cryptohopper marketplace and either subscribing or selecting a free one.
Final thoughts
In the crypto trading landscape, social trading platforms are groundbreaking. You may not only communicate and exchange ideas with other traders, but you can also invest passively by copying the positions of a seasoned trader.