Have you decided to become a luxury travel advisor? If so, you are doing yourself a lot of favor. This profession is not only financially rewarding but also life-changing. Think of the chances to travel around the world for free.
On top of this, once you have established a solid client base after years of toil, you can earn six figures yearly doing the thing that you enjoy. Luxury travel advisors with at least two years of travel experience make on average $100,000 annually. Such earnings include booking commissions from hotels, restaurants, tour operators, airlines, and more.
Several leisure tourists reject the idea of с
ruising without a travel advisor on board. Such people know the value that an advisor provides for getting the best travel experience. If you love meeting and working with people and providing satisfactory service, you will have a promising future in this field.
Understanding the career of a luxury travel advisor
A luxury travel advisor is an individual who handles affluent clients and five-star travel only, hence the qualifier "luxury." An advisor plans client travels and books flights and accommodations on behalf of clients. Advisors work closely with clients to provide advice as needed and coordinate with providers to ensure quality service.
To make the most of the travel time of clients, advisors arrange the travel schedules. For example, where to go and how much time to spend in each destination. While at work, advisors are always busy doing research and communicating with clients and service providers.
Reasons to become a luxury travel advisor
A profession as a luxury travel advisor comes with many perks for those who seize the opportunity. Here are some of the things you can enjoy as an advisor:
You work for yourself and your client. You are the boss in your profession.
You work at your own pace and preference. You can work anytime, anywhere.
You are able to make a difference in other people's lives by helping them reach their goals.
You can get free training everywhere, allowing you to hone your skills over time.
You can travel for free and get to visit different places.
You can earn six figures yearly. This is probably the biggest perk.
A luxury travel advisor is one of the most rewarding careers globally. With this career, you can work with different people and build connections over time, allowing you to discover new opportunities. This profession is available for everyone regardless of previous work experience and does not require an initial investment for interested individuals.
What does a luxury travel advisor do?
Although many people think travel advisors are familiar with many cruising destinations and products, the truth is that they are good at handling clients. Advisors usually have a vast network of connections to tap into when they need specific information. Then they recommend the best travel package based on this information. The next thing they do is book flights, hotels, and accommodations based on the travel solution presented and agreed with clients.
As a luxury travel advisor, you will be on the client's side, providing assistance where it is due. If issues arise at any point in the engagement, such as medical emergencies or flight delays, you will help the client navigate them. You plan the whole trip and ensure a great travel experience.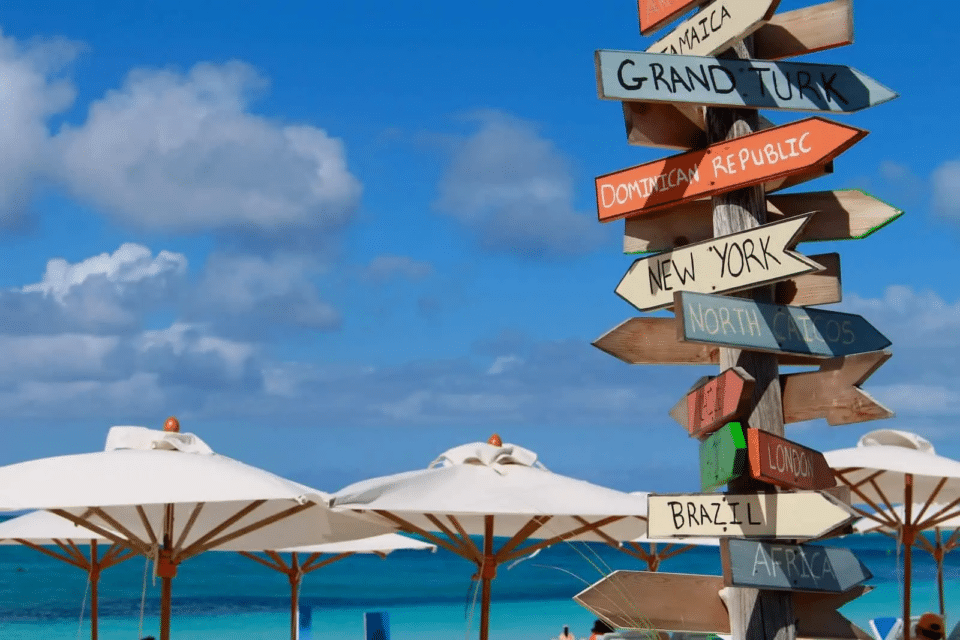 There are several networks of agencies and advisors where you can align yourself. It all comes down to the benefits for you and your clients. Besides the hotel, tour operator, and cruise line benefits, check commission structures and the education programs offered.
Thus, Virtuoso, a by-invitation-only organization focused on luxury travel that produces $9.6 billion in annual sales, offers a highly sought-after structure of benefits. The Hotels & Resorts program provides exclusive amenities valued up to $450 per stay, providing real value to clients.
How to start a career as a luxury travel advisor?
This section lists down four things you must do to jumpstart your career.
Develop commitment and passion for travel
To gain entry into the exciting world of luxury travel, you need to develop commitment and passion for the trip. You will need to do a lot of reading and research to find destinations that people love. Not only that, but you also have to know how to get to these destinations. You have to show your prospective clients that you have expert knowledge about the travel products you are offering.
Find a niche
Although luxury travel is a niche in itself, you can still break the field down. Ask yourself what specialization you would like to pursue. Do you like to provide service for business people on luxury travel? Or do you want to facilitate the travel of newlywed couples? It will be easier for you to reach out to potential clients and sell products when you specialize. The added benefit is becoming an expert in your chosen niche. Still, you can expand to another niche after you have mastered one.
Create a blog site
Starting a blog can help you in many ways. It can help you establish your online presence, build a reputation, attract customers, and finally sell travel products. Another benefit is that you become more knowledgeable about the destinations and products you are offering. You can either write about the latest travel getaway of a satisfied client or provide helpful tips for would-be travelers.
Market your products and services
There are many ways you can market your products and services to clients apart from your blog. Social media is one good channel. If you have collected emails from your blog, make sure you reach out to them regularly by sending out email newsletters. You may also ask clients or people you know for referrals about people looking to go on luxury travel.
Final thoughts
Making a career as a luxury travel advisor might sound like a dream, but it is entirely possible. First things first, you must get your feet in the door somehow. One way to do that is to connect with a partner agency that can set you in the right direction. When you do, make sure you work with a legit company so that your time and effort are not wasted. Once you get started, you need patience, hard work, and persistence to learn the ins and outs of the profession and become successful.