If you are good at playing online games, there is good news. Play-to-earn cryptocurrencies have allowed people to make money online by playing games. Some of the games are free-to-play, while others need a small investment. The core idea is to play the game and level up to earn rewards.
Many people wonder how these games work and how to increase their earning capacity. The following section will discuss everything a gamer should know about the play-to-earn cryptocurrencies with the top three games to start playing now.
Why is it worth investing in play-to-earn crypto games?
The crypto market is based on the blockchain network that opened a new era in modern technology. Many sectors have taken a new breath with this technology by allowing people to have innovations. For gaming industries, there is no exception. Many games have developed in recent years where play-to-earn is possible. However, investors need to understand the industry before joining.
Can play-earn crypto-tokens make you a millionaire?
The answer is yes, although it depends on your investment capacity or patience level. Once you complete some steps in such games, it will provide you with cryptocurrencies as a reward. Later on, you can hold these tokens for future price growth or sell them immediately in the market. You can earn crypto by playing games and benefit from the following token's price appreciation.
How does it work?
The earning mechanism is not the same for all games. Some games need to invest a small amount, while others are entirely free. Moreover, the earning ratio depends on gamers' capability and skill. For example, completing a hard level with your particular gaming skill might provide you with more rewards than others.
On the other hand, the rewards might be in cryptocurrencies or NFTs. Besides earnings from playing games, you can HODL it to gain more from the future price appreciation.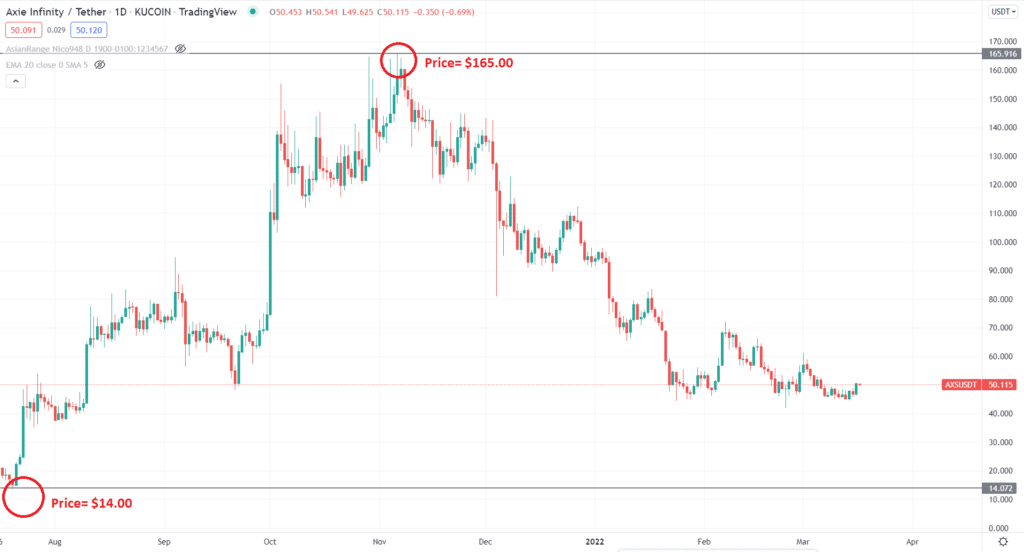 The above image is one of the famous play-to-earn crypto platforms known as Axie Infinity. It is clear from the chart that the price soared from $14.00 level to $165.00 level. Therefore, in this swing investors have earned more than 300% profit.
How to start?
In the play-to-earn crypto game, you have to join the platform using your name, email address, and other required information. Once you complete the signup and verification, you might have to download the game on your device. Once you achieve some parts of the game, you will get the reward that will be safe on the specified crypto address. Most of the games are available on Android or iOS platforms, while other games are accessible in the web browser.
GODS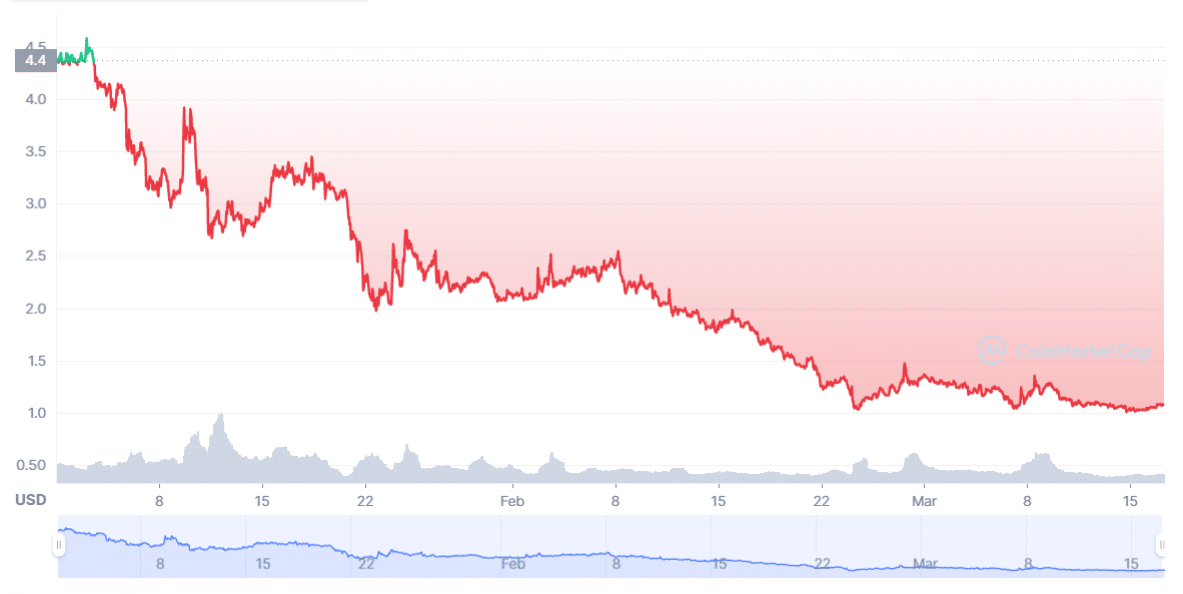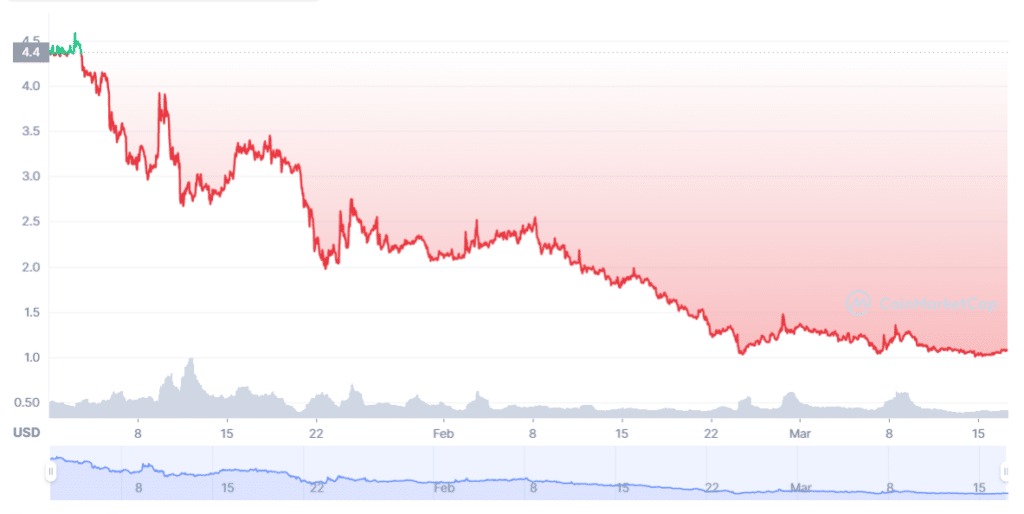 52-week range: $1.08- $8.88
1-year price change: -79%
Forecast 2022: $4.2
Gods Unchained is a play-to-earn trading card game built on the Ethereum blockchain. It is free for everyone, and gamers don't have to pay any fees to join the network. Moreover, the earnings opportunity is available from the very beginning. It is like other online battle games where two players face off to determine who is the most powerful.
The GODS token showed a strong surge since it launched on trading platforms. However, after making the all-time high at 8.9152, the price reached the all-time low at 1.0074 level. With the possible surge in the play-to-earn gaming sector, the discounted price may show buying pressure in 2022, where the ultimate target is at the $4.20 level.
TLM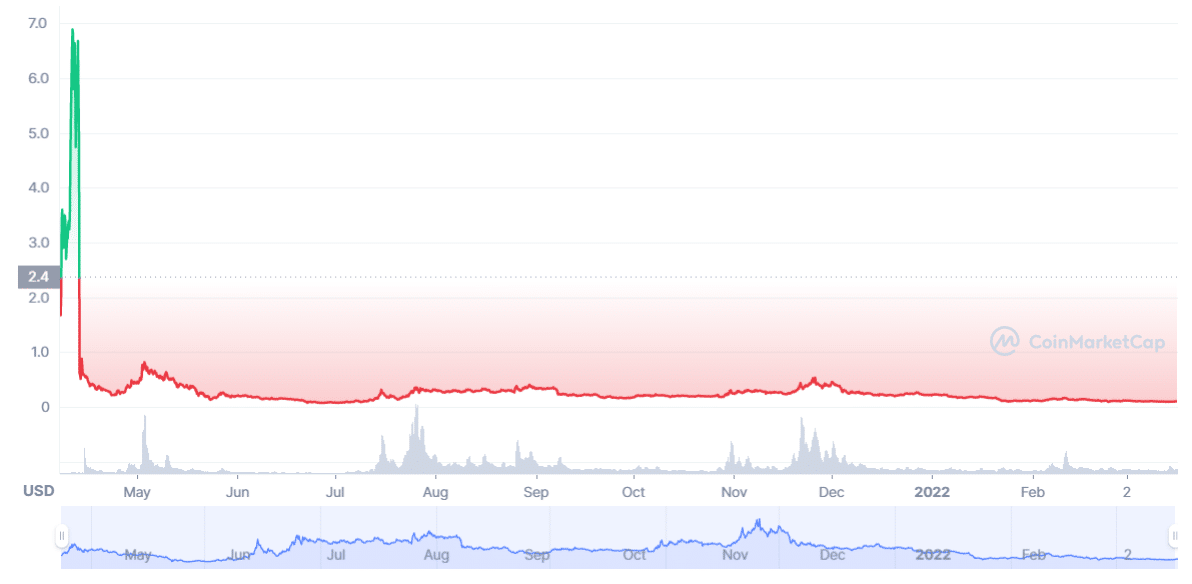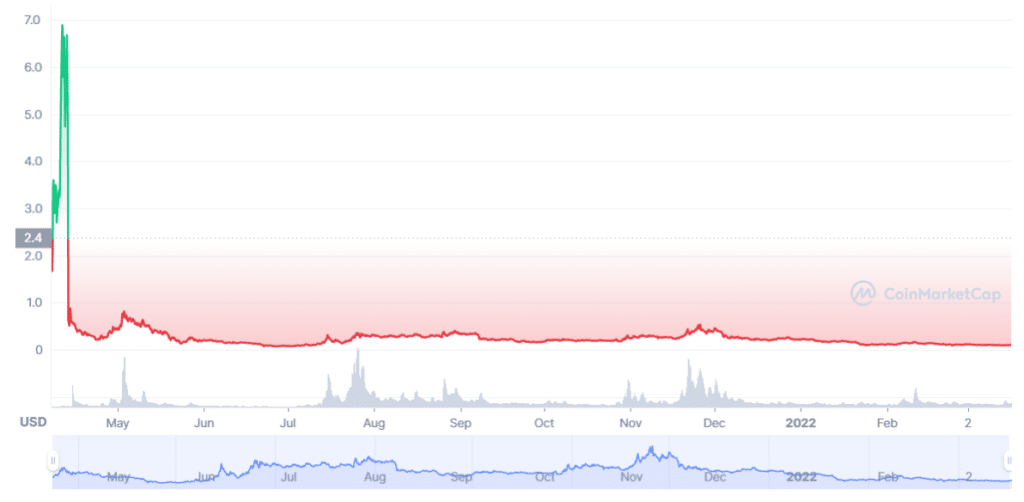 52-week range: $0.09- $0.56
1-year price change: + 52%
Forecast 2022: $0.26
TLM is the native token of Alien Word, a decentralized NFT Metaverse where players compete to earn scarce resources to enter the stimulated planetary world. Therefore, the Alien World also works as a decentralized finance element of the game where the TLM is used to vote on Planet Decentralized Autonomous Organizations (DAOs).
TLM/USDT showed a 280% gain in 2021 before going to the correction below the new yearly low. However, the corrective pressure from the 2022 low with multiple attempts to make a new swing high would be a buying sign for this token.
SPS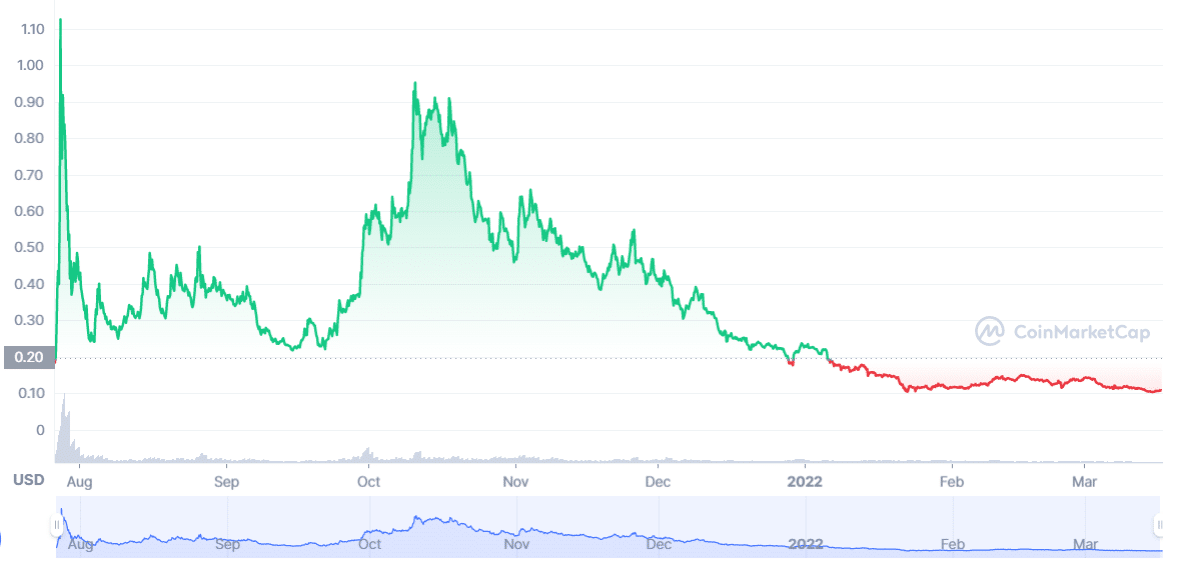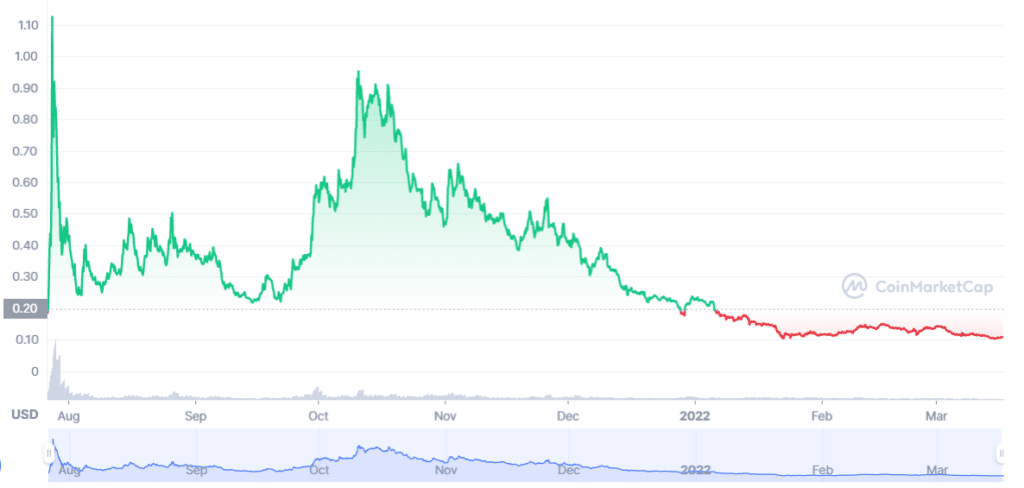 52-week range: $0.60- $0.50
1-year price change: +38%
Forecast 2022: $0.18
Splinterlands is a digital gaming platform where players can enjoy collectible games on blockchain technology. Moreover, players can easily buy and sell their gaming cards like the physical card games on the platform.
The implementation of blockchain technology allows players to own and trade their digital assets without fear of missing them. This platform was created to truly overcome players' ability to hold their assets on the digital platform. In this game, players battle others to get themselves ranked. Moreover, the battle happens among players with similar strength where six monster cards are used to destroy the opponent.
However, the main drawback of this game is that it needs $10 to unlock the game fully. Players should buy summoner's spellbook with the $10 and access their redeemable account keys for the real money.
Upsides and downsides
Upsides
Downsides
Innovation

Play-to-earn is a pure innovation that may change the entertainment sector.
Entry barrier

Most of the top-tiered games have an entry barrier.
Blockchain network

Blockchain networks allow people to rely on their assets for ownership of the game.
Patience

Once you earn cryptocurrencies from playing games, you have to HODL it for more gains.
Free-to-play

Some play-to-earn games have no entry conditions. So gamers can easily join the network without paying any fees.
Profitability

Play-to-earn crypto games are not high, so you can never consider them a full-time earning source.
Final thoughts
In the above section, we have seen how the play-to-earn cryptocurrencies work and how to join this network to make money. These tokens' prices are now at the bottom, and likely show a bull run in 2022. Moreover, the three top games mentioned here are based on their future potential.