Cryptocurrency is a rapidly-evolving technology. This means what was relevant yesterday might have no value tomorrow. While many experts had predicted earlier that the future of digital currency was bleak, they have been proved wrong. These days, more and more people are investing money in crypto coins. However, many of them struggle to find a reliable storage platform. To help you out, we have listed some of the top crypto wallets on the market.
What is a crypto wallet?
It is an application or software program where you can stash your crypto coins. It is also possible to attach digital signatures to your transactions through these wallets. Generally, these systems have passwords that restrict access to your holdings. You can use them to transfer crypto coins seamlessly from and to other individuals and wallets.
Understanding how crypto wallets work
Similar to a regular wallet, crypto wallets allow for the storage and transfer of coins. It is necessary for every user to possess a wallet address for their transactions. Each of them has unique private and public keys that prove their ownership. Public and private keys are analogous to username and password, respectively. These platforms allow for interaction with different blockchains. This way, you can carry out trades and keep an eye on your balance.
Crypto wallets: how to store and transfer crypto securely?
When you keep your money in a bank account or invest via a brokerage firm, you get a certain level of protection. However, this is not true for cryptocurrency. You first need to choose the type of wallet that is best suited to your requirements. It is wise to store the lion's share of your holdings in an offline storage facility. You can use hot wallets for storing the coins that you wish to trade.
How to choose the right cryptocurrency wallet?
If you are ok with relinquishing full control over your assets, you can go for a custodial wallet. There are some trading apps and brokerages that let you trade in crypto but prevent the transfer of assets. With these systems, you can only use custodial wallets. It saves you a lot of trouble and you can access your funds at any time. For a greater degree of control, you can sign up with a decentralized wallet.
What are the types of crypto wallets?
If you have never used a crypto wallet before, you need to know about the various types of platforms and how they work. As you will see, each of them has its own advantages and disadvantages.
Software wallets
This type of wallet is always connected to the internet and you can download them as mobile applications. These systems let you send and receive coins without much hassle. Usually, they have recovery phrases that you can use to recover your coins in case you lost access. Since they are always linked to the internet, there is always the danger of a cyber attack.
Pros and cons of software wallets
Pros
No physical medium required
User-friendly and convenient
Ideal for regular use and small payments
Facilitates direct transactions between coins
High level of security
Cons
Vulnerable to cyber attacks
Constant connection to the internet
Loss of assets upon software uninstallation
Hardware wallets
These are physical devices where your private keys can be stored. They don't need online servers to function and you can only access them via private keys by connecting them to your computer. Offline storage of coins drastically reduces the risk of cyberattacks. No other individual or party can control your deals or access your trading history through these platforms.
Pros and cons of hardware wallets
Pros
Limited access to third parties
Added security in the form of random PIN
Protection from hackers
Offline storage of assets
Cons
Backup required
Not suitable for frequent payments
No password manager
Highly expensive
Do you need a crypto wallet?
It is not necessary for a trader to store their assets in a personal wallet. Most exchanges have their in-house wallets and some individuals are happy with this arrangement. Experts say that unless you fully understand how crypto works and why you require private and public keys, it is better to store your coins in the top exchanges. If you wish to gain full control over your holdings, however, it is wise to shift to a wallet of your choice.
What are the risks?
This largely depends on the type of wallet. A cold wallet can be lost or stolen. In this case, someone else may gain access to your funds. The greatest risk with a hot wallet is of course cyberattacks since they are always connected to a network. Cold wallets usually come with a backup mechanism where you can restore your wallet on a new device. Nevertheless, you must protect the backup key.
How we chose the best crypto wallets
Now you know about the different types of wallets, it would be wise to look at some of the general factors you need to keep in mind before investing in a platform. Not all services on the market are reliable, and there are certain parameters on the basis on which you need to judge them.
Safety of the wallet
Security is of paramount importance when it comes to a cryptocurrency wallet. You should look for advanced safety measures like biometrics verification, two-factor authentication, password-protection, multiple signatures support, etc.
What's included
In case you are a beginner, you should go for a wallet with an intuitive user interface. It should have a proper backup mechanism so that you can retrieve your holdings in case your smartphone or computer breaks down.
Reliability
Before signing up with a service provider, you should always look into its history. Find out when it was founded and who are the main people behind it. You should also check for customer reviews on third-party websites. If a company is reluctant to provide information on itself, it is one you should definitely avoid.
Currencies supported
Most individuals prefer wallets that support a large number of coins. You may have bought some lesser-known crypto coin that is not supported by all wallets. For this reason, it is always wise to make sure the platform is compatible with the assets you wish to store.
Cost
Before any purchase, you need to consider the price factor and the same holds true for a wallet. You should compare the prices of different providers. It is wise to take the shipping costs into account in case you are purchasing from an overseas company. You ought to choose a service that provides you with decent value for money.
Customer service
The platform must have a responsive customer service team. You should be able to get in touch with them using multiple modes like live chat and email. The team should be efficient enough to resolve any issues you might be facing.
Pros and cons of crypto wallets
Some of the advantages of crypto wallets are as follows:
Self-ownership of funds
With custodial wallets commonly found on exchanges, you don't enjoy full ownership of your funds. This is not the case with third-party wallets. These systems allow you to send and receive crypto at your convenience.
Ability to send transactions whenever you want
Most wallets allow individuals to carry out trades through the platform. While digital assets are considered an investment instrument, you can also use them to procure services and goods from individuals all around the globe.
Managing portfolio
You ought to keep a close eye on your investments at all times. Wallets provide you with a live view of all your coins. You can use analytics and charting tools to gauge the performance of each asset. This provides you with much-needed guidance for your future investments.
Safety
When you put your funds into a crypto coin, you ought to make sure it is adequately protected. Crypto wallets have measures in place to safeguard your private data as well as your holdings. If someone else wishes to sign in to your account, they have to go through an authentication process. These systems also prevent other individuals from studying your transaction history.
Support
You may feel apprehensive about storing your coins in a wallet at first, but you can rest easy knowing that most of them have dedicated support teams. This team remains active 24/7 ensuring customers can access their accounts. If you run into any trouble, you can get in touch with them to get the issue resolved quickly. Most of the official websites have detailed documentation and FAQ sections that help you understand how the system works.
Access to various coins
The best crypto wallet will give you a lot of different coins to choose from. By investing in a wide variety of coins, you can diversify your risk and also enhance your profit potential.
Some of the disadvantages of crypto wallets are listed below.
User responsibility
If anything goes wrong with your funds, you will be one who will be liable. This is not true with exchanges that usually have an insurance policy in place for the users' assets.
Learning curve
To efficiently work with wallets, you should have sufficient computer knowledge. You should be aware of how the crypto ecosystem works. Thus, for a new trader, it is a steep learning curve.
Are assets in crypto wallets insured?
Unlike fiat investments, crypto coins involve a higher degree of personal responsibility. The absence of a central entity means you would be liable for any untoward occurrences. Only a handful of wallets have insurance policies in place to protect the users' holdings. In the event of a corporate collapse, insurance will protect your funds.
Top crypto wallets that gained trust in 2021 and would be a great choice for 2022
| Wallet | Best for | Price | Offline Storage | Mobile Version | Supported Cryptocurrencies | Wallet's Type |
| --- | --- | --- | --- | --- | --- | --- |
| Coinbase | Novices | Free | No | Yes | Bitcoin, Bitcoin Cash, Litecoin, Ethereum, Ethereum Classic, XRP, Stellar Lumens, Dogecoin, and all ERC20 tokens | Hot storage |
| Exodus | Beginners | Free | Yes | Yes | Bitcoin, Ethereum, Solana, XRP, Cardano, Polkadot, Dogecoin, and 146 others | Hot storage |
| Trezor | Security | 53 euros | Yes | No | Bitcoin, Ethereum, Cardano, Ripple, Shiba Inu, and 1811 others | Cold storage |
| Ledger Nano X | Offline storage | $119 | Yes | Yes | Bitcoin, Ethereum, XRP, USDT, Polkadot, Litecoin, EOS, Tezos, and various others | Cold storage |
| Mycelium | Mobile users | Free | Yes | Yes | Bitcoin | Hot storage |
| Electrum | Advanced users | Free | Yes | Yes | Bitcoin | Hot storage |
Coinbase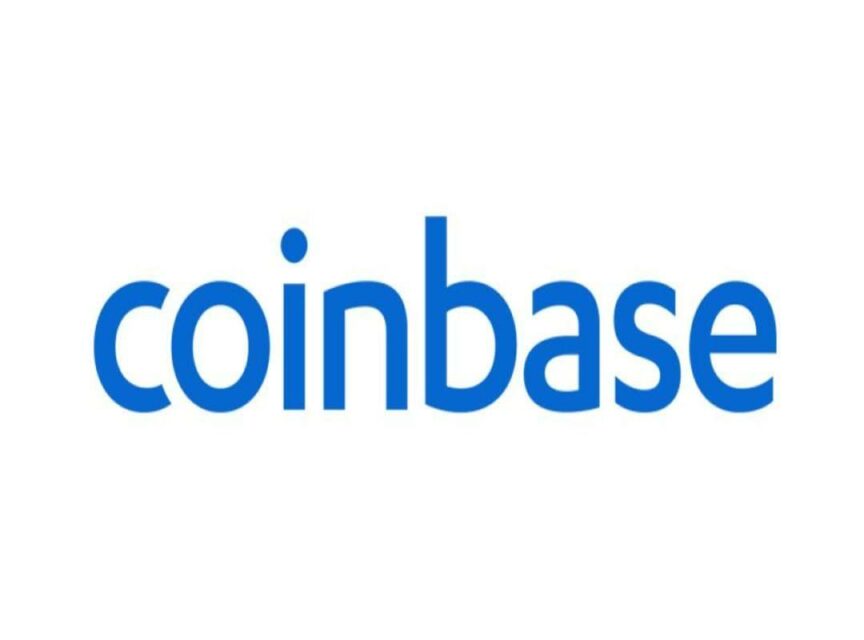 Key features
Let's look at the main features of this platform:
Self-custody wallet: This platform gives you complete control over your assets. Here, a third party holds your assets, similar to a bank. As such, you don't need to worry about losing your keys. Even if you don't remember the password, you can still access your coins.
NFT storage: Coinbase allows you to safely store non-fungible tokens in your wallet. You can also buy and sell your NFTs via this platform.
Advanced security: This wallet protects your public and private keys. It features biometric authentication and entry is restricted by the means of a password. You take a cloud backup of your wallet for future recovery of keys and assets. This makes it one of the safest crypto wallet services.
Decentralized web access: Through Coinbase, you can earn yields through DeFi, expand your NFT collection, use DeFi liquidity pools to supply and borrow crypto, and swap coins on decentralized exchanges.
Pros
Protection against theft or loss of coins
High-end safety functionalities
Multi-signature access
Supported by Coinbase exchange
NFT storage facility
Cons
Constant network connection
Customer support not up to the mark
Exodus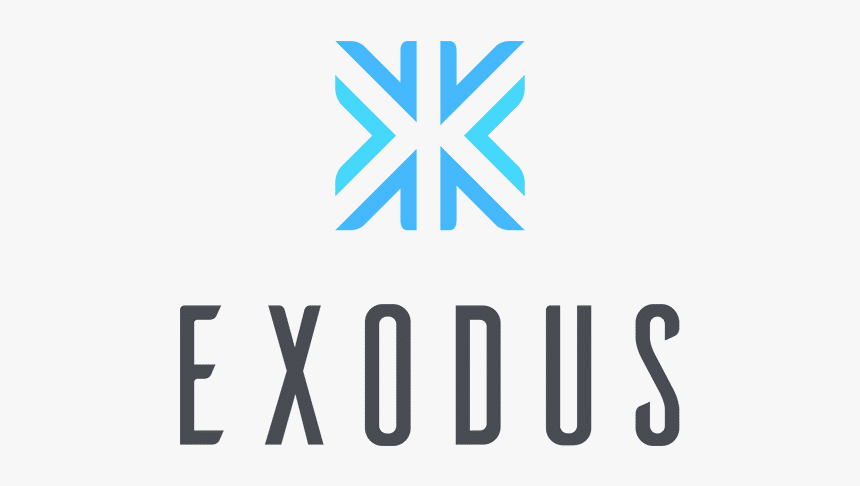 Key features
Here are the main features of Exodus:
Backup: Even if the system on which your wallet is installed is destroyed or lost, you can recover all your assets and private keys on a new system. When you set up the wallet, you get a recovery phrase that you must remember. To restore your wallet, you just need to input the recovery phrase.
Hardware wallets: Exodus supports the Trezor crypto hardware wallet. You can easily connect to cold storage and transfer all your funds there for higher security.
Large knowledge base: The official website has an excellent knowledge section where you can find hundreds of articles explaining the features and security details. You can troubleshoot your problems by consulting the knowledge base and the FAQ section.
Staking rewards: Exodus allows you to stake coins like Algorand, Cardano, Cosmos, ONT/ONG, Solana, VET/VTHO, and Tezos. You can install a Rewards app that will help you keep track of the coins generating passive income. Also, you can calculate the potential profit for each coin.
Pros
User-friendly design and simple interface
Large number of supported coins
In-built exchange
Can be linked with hardware wallets
Efficient support team
Cons
Not fully open-source
Limited security
Trezor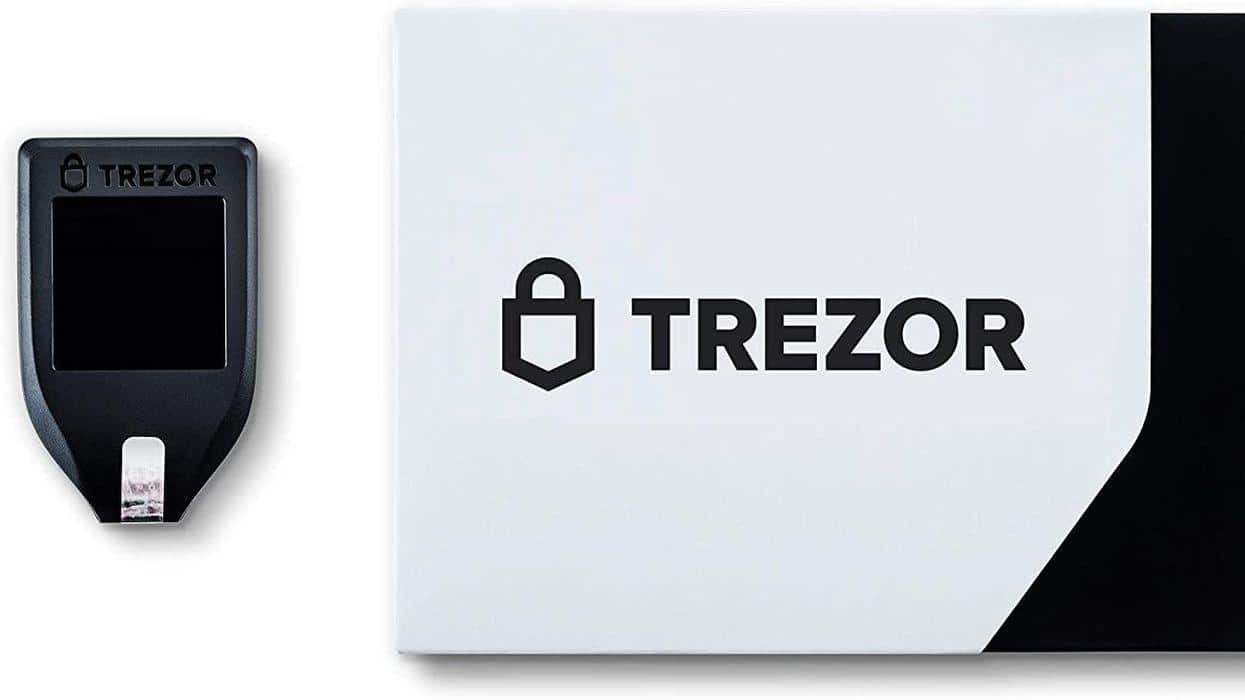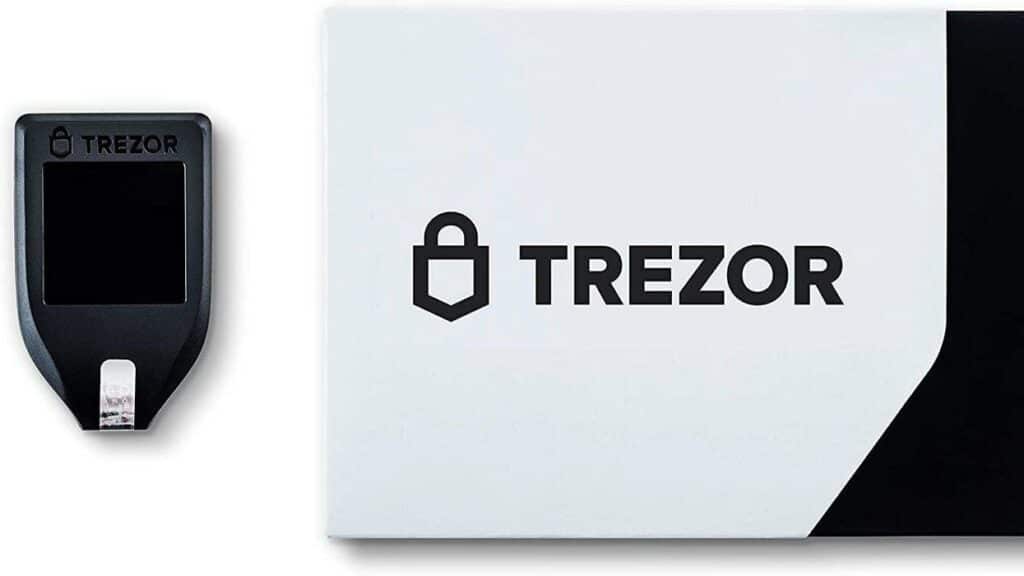 Key features
Let's check the different features of this platform:
Password manager: Thanks to this feature, you can separately encrypt passwords and sync them easily to your private cloud. You can unlock the password manager simply by clicking the button on your wallet.
Third-party integration: It is possible to connect your Trezor wallet with third-party services and wallets. These include crypto wallets like Mycelium, Exodus, Electrum, and Etherwall, as well as Bitcoin exchanges like Coinmate, Bitstamp, and Bitex.
Beginner-friendly: Even a novice trader can easily get started with Trezor. There is a step-by-step guide and an extensive FAQ section where you can find the answer to all your questions.
SSH access: This functionality restricts access to your website administration, data, and servers. It works for both single and multiple sessions.
Monochrome display: The monochrome display of this wallet clearly shows your passcode along with some text. You can easily navigate through the interface using just two buttons.
Pros
Recovery and backup functionalities
Third-party apps supported
Multiple layers of security
Easy navigation
Cons
Expensive wallet
No mobile app
Ledger Nano X

Key features
Here are the principal features of this platform:
Mobile friendly: This is the best cold wallet for trading on the go. You can connect it to your phone via Bluetooth and it has a large screen that allows for ease of usage.
Large capacity: Thanks to the large storage capacity of this wallet, you can store up to 100 applications on it simultaneously. Apart from popular choices like Bitcoin, XRP, and Ethereum, there are over 5500 different tokens you can choose from.
Ledger Live: By installing the Ledger Live software, you can effectively track your portfolio holdings and even buy and sell coins in some jurisdictions.
Excellent security: This wallet securely isolates the private keys in the certified security element of the device. Since the Bluetooth connection is just a transport layer, it is not vulnerable to a cyber attack. The secure element will always ask for authentication, even if the Bluetooth is hacked.
Pros
Smartphone and tablet supported
In-built battery
Multiple languages supported
Cons
Irreplaceable battery
Complex UI
Mycelium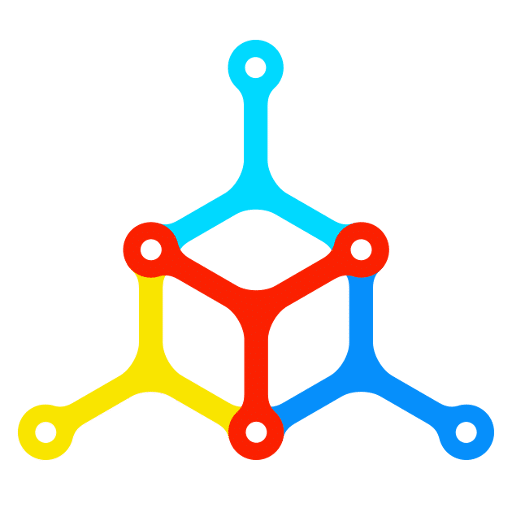 Key features
Here are the key features of this wallet:
Cold wallet compatibility: You can store your additional assets by linking the Mycelium UI with popular hardware wallets.
Integrated marketplace: While making a transaction, there is no need to transfer assets to the marketplace. The added security makes Mycelium the best Bitcoin wallet on the market.
Master seed: You can use the master seed to restore the wallet by successfully deriving future BTC addresses.
Single address account: With this account, you can lock up your funds and prevent access by deleting your private key. For restoring access, you can import the key to a different device.
Bit ID: This is a safety feature that provides a higher level of protection compared to passwords.
Pros
Different account types
Fast connection
Compatible with hardware wallets
Integrated marketplace
Open source system
Cons
Only for Bitcoin
Poor iOS optimization
No desktop version
Electrum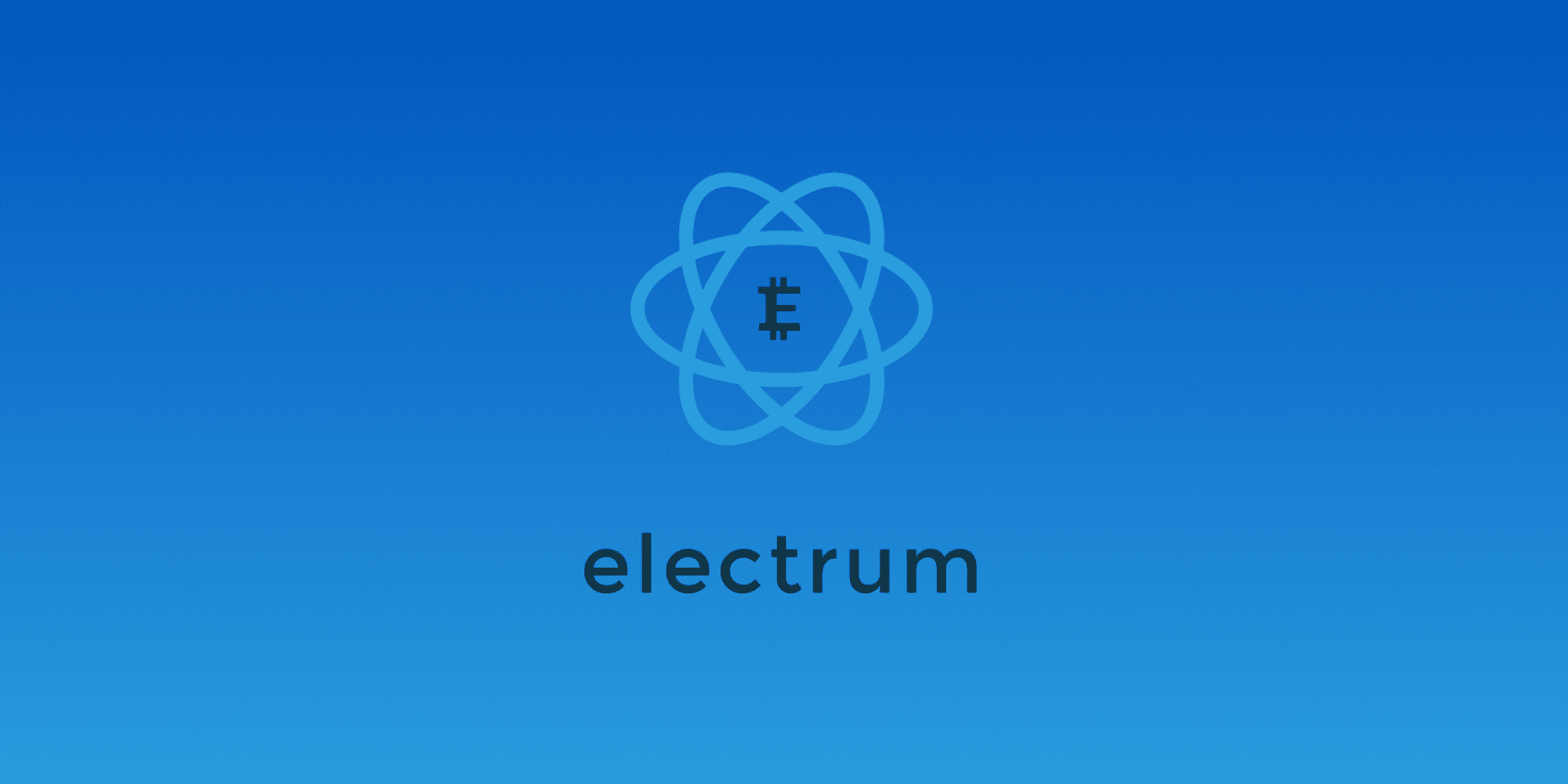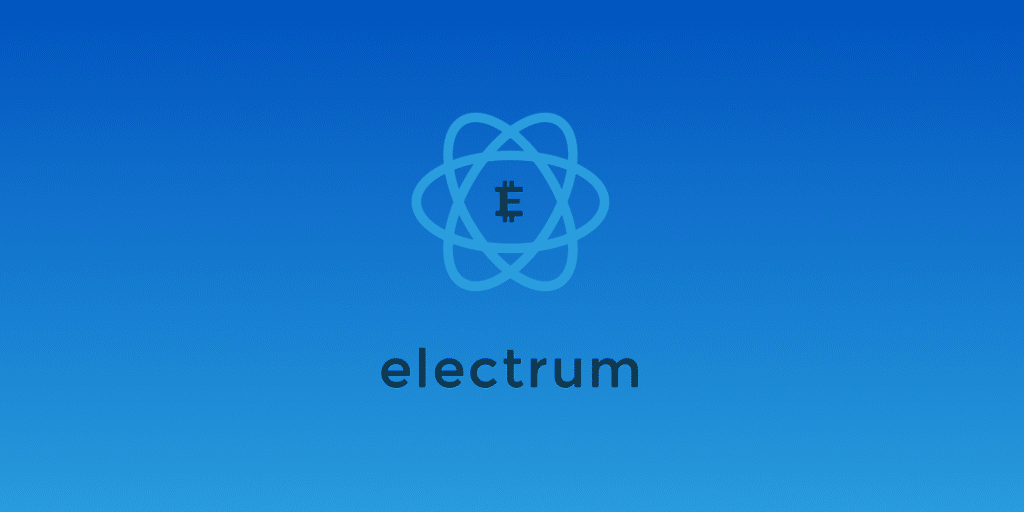 Key features
Let's look at what this platform offers:
Multisig wallets: You can divide the permission to spend your coins between multiple wallets. The addresses for these wallets remain the same. This allows for collaborative handling of funds and makes it more difficult for a hacker to steal your funds.
Simple Payment Verification: All transactions are verified by SPV. The client verifying the transaction does not download the entire blockchain. It only downloads the block headers and requests proof of inclusion through a Merkle branch.
Zero downtime: Since Electrum uses redundant and decentralized servers, it never suffers from downtime.
Two-factor authentication: This wallet has an added layer of security thanks to the remote server offered by TrustedCoin acting to co-sign orders. Even if the server goes offline, you can restore your coins using the wallet seed.
Pros
Only downloads block headers for transaction verification
Multisig wallets supported
No storage of private keys in wallet server
Two-factor authentication supported
Software-based wallet
Cons
Only Bitcoin supported
Unregulated
Difficult to use for newcomers
Summary of the best crypto wallets
You would never consider storing a large amount of cash in your house. Similarly, it is always safer to store your digital assets in the most secure cryptocurrency wallet. Remember, no system is 100% secure and there have been instances of cyber attacks with some of the top platforms on the market. You ought to try out some free services first to get familiar with the general features and functionalities.