If you have been planning to move into investing, then definitely looking for some great values is something you need to be conscious of. You aim to look for the best price that guarantees you have a better return at the end of the day.
Therefore, many people choose a stock with a low price per share. But what about those stocks that are high in price? There might be some inside reasons why they are being priced so high.
List of top three most expensive stocks in the world
Right through this article, we are explaining to you the top three most expensive stocks in the world based on per-share price. So let's have a look below.
Berkshire Hathaway
On top of the list, we have Berkshire Hathaway Inc., which has the world's most expensive equities. Currently, the A-shares class of this stock company is being traded on NYSE for 4,21,306.00 a share.
Berkshire Hathaway owns 100% of various firms, including FlightSafety International, Dairy Queen, Lubrizol, American Express, Coca-Cola, BNSF, Apple, Helzberg Diamonds, Fruit of the Loom, GEICO, and so many more. These have been a few well-known blue-chip corporations whose company holds the maximum minority stakes.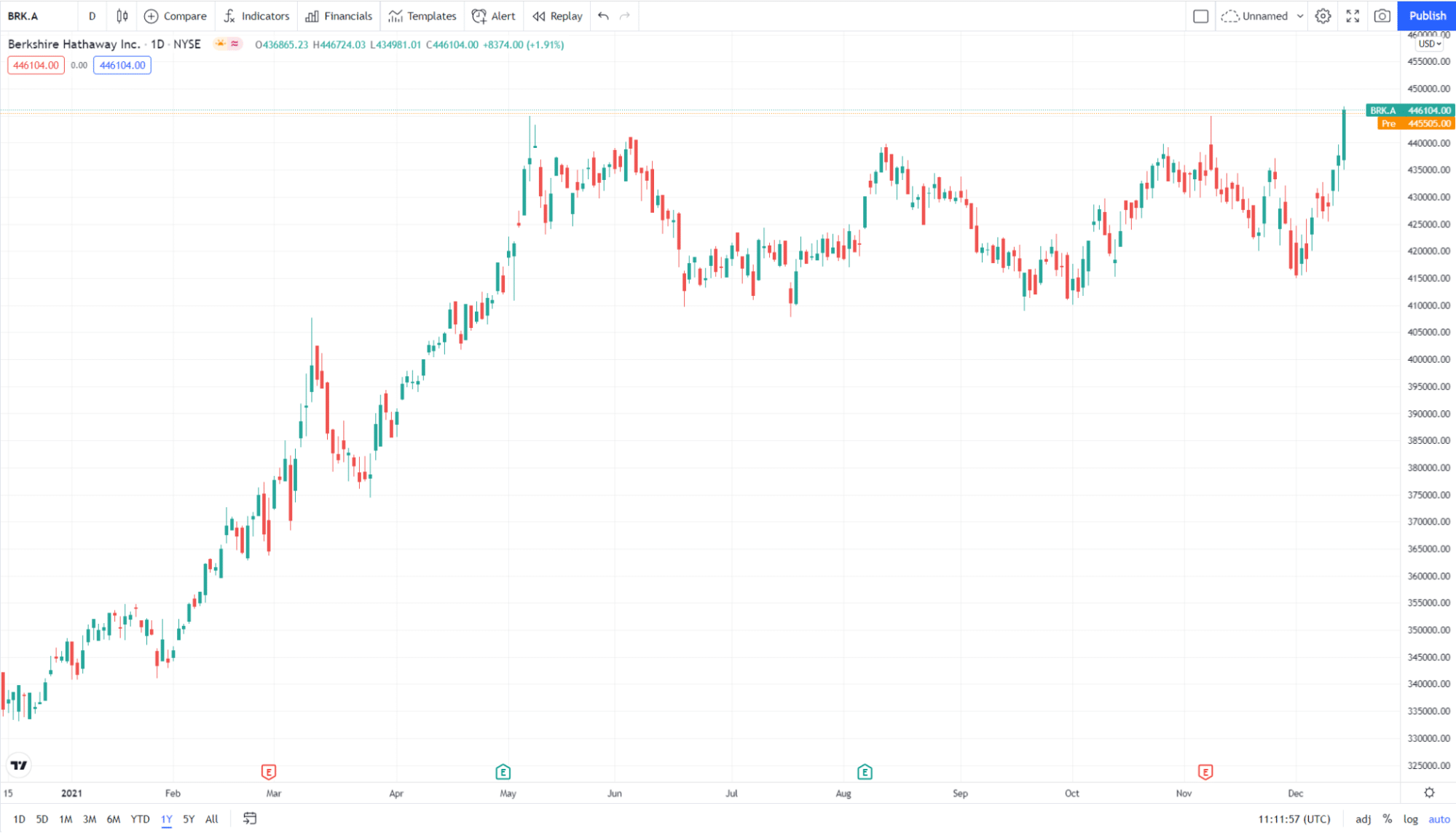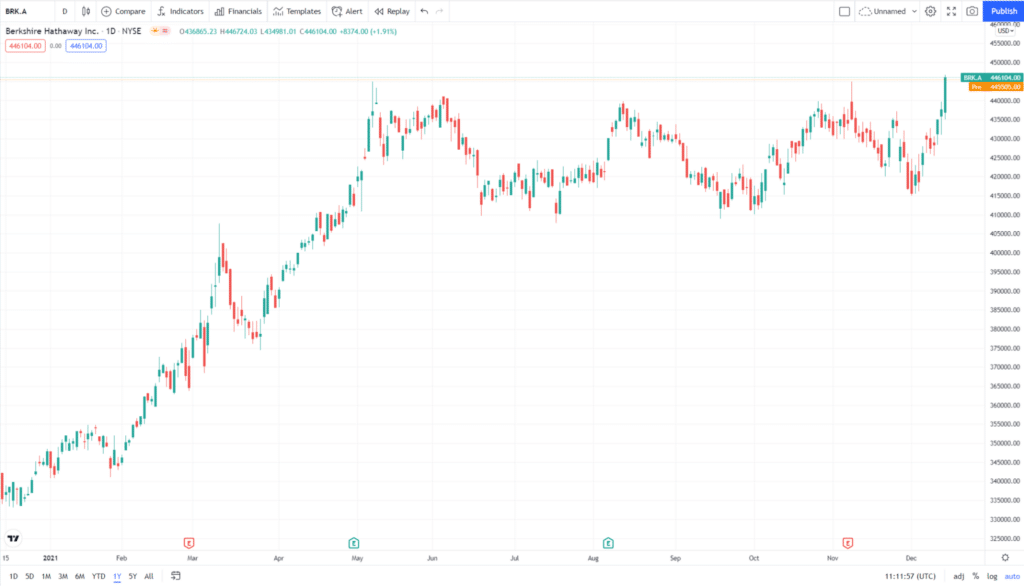 Warren Buffett is the company's chairman and the chief executive. Charlie Munger is the company's vice-chairman. Both of them are known in the market for their leadership qualities.
During the early venture of their career, Buffett has always focused on some long-term investments in different publicly traded companies. Recently, he has purchased even more full companies.
Lindt & Sprüngli AG
Second, we have Lindt & Sprüngli AG, which is also known as Lindt. Lindt & Sprüngli AG is a well-known Swiss confectionery and chocolatier firm, established in 1845. This company is popular due to its chocolate truffles and bars, among the rest of the confections.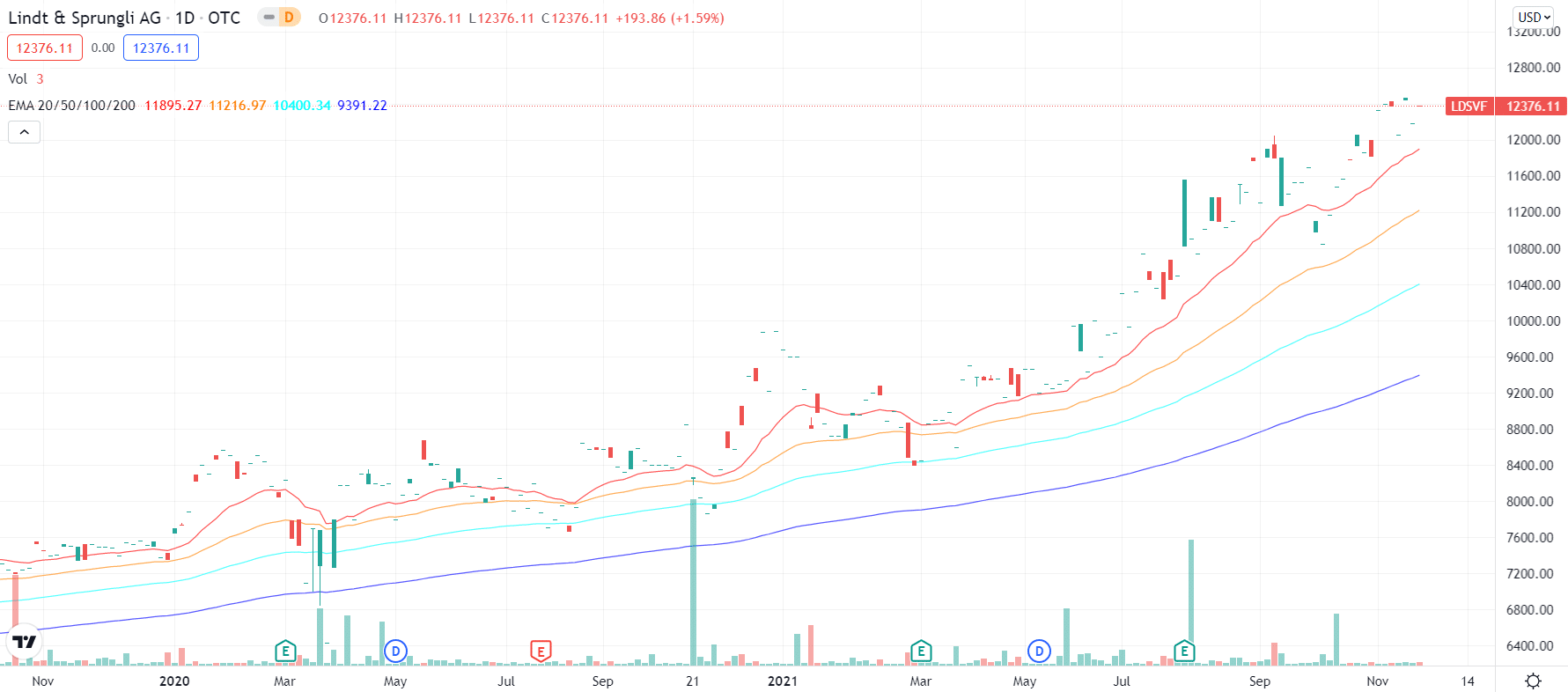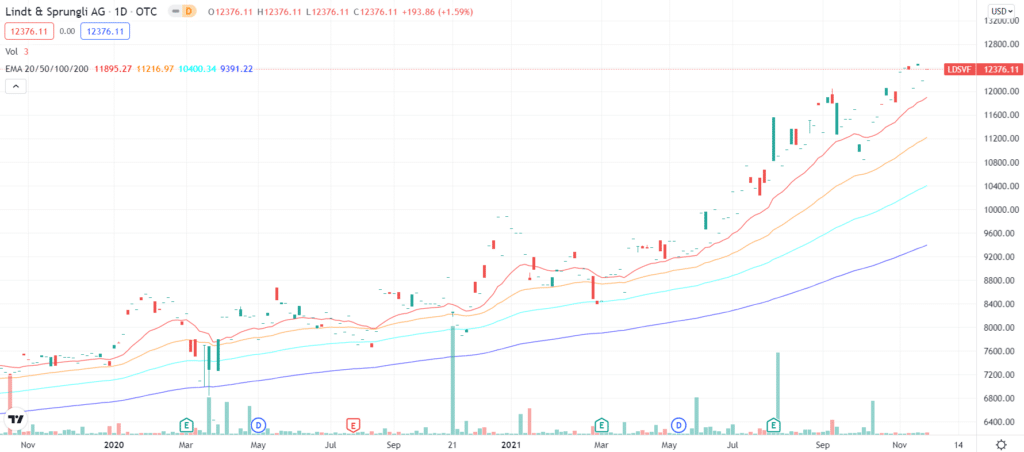 Lindt has also purchased the Hofbauer sterreich in 1994, a popular Australian chocolatier. They also owned Caffarel in 1997, an Italian chocolatier, and Ghirardelli in 1998, a famous American chocolatier.
Currently, Lindt has six different factories throughout the United Kingdom and Europe. In addition, the Ghirardelli plant is located in San Leandro, California, and the Caffarel facility is located in Italy.
Lindt has eight chocolate cafes in Australia, with four in Melbourne and four in Sydney. In addition, Lindt operates around 410 chocolate stores and cafés worldwide. The main specialty of their menu is based on some delicious desserts and chocolate flavors.
You can get some handmade macarons, ice creams, chocolates, and pastries from the Lindt chocolate cafés.
Next Plc.
Third, we have Next Plc, famous British apparel, footwear, and home goods, retailer. It was established in Enderby, Leicestershire.
More than 700 stores are currently operating, of which 500 are in the United Kingdom & Ireland and 200 are throughout continental Europe, the Middle East, and Asia.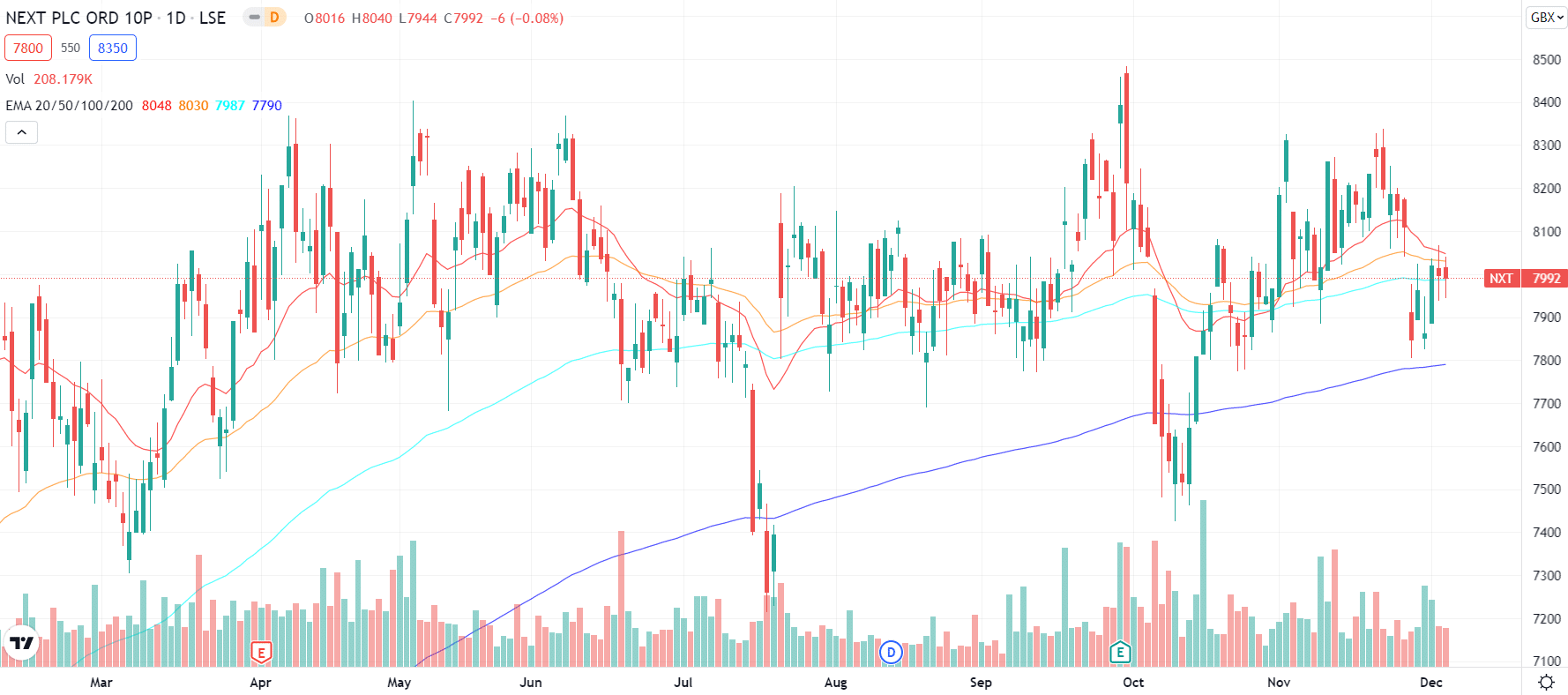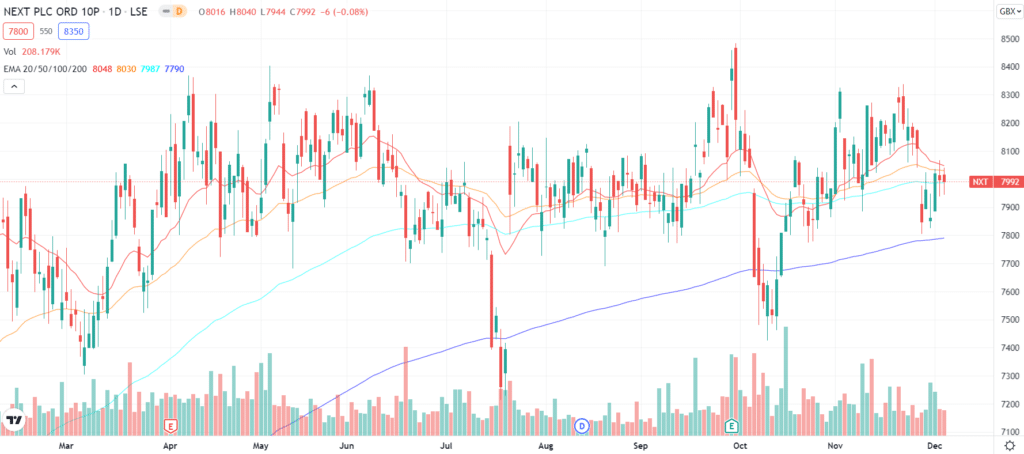 In 2012, Next Plc made itself one of the UK's biggest clothes retailers by replacing Marks & Spencer. After Next Plc, Lipsy is a famous fashion brand for women delivering the best products through wholesale and online.
In 2017, Next Plc generated more than £4.1 billion ($5.6 billion) in its revenue and around £790 million ($1.09 billion) in profit just before tax.
Essentials you need to know about every stock you buy
What do stocks do?
Investors should never purchase stock unless they have extensive knowledge about how the company is making money. Instead, see what they are manufacturing and what services they are offering.
It would help investigate which countries they operate in and what flagship products they offer. However, it is easy to search through search engines with which you can visit the company's official site and read its entire history and current market status.
This is an essential element that the new investors should understand because the investment market is full of scams too.
Price-to-Earnings
The term price-to-earnings (P/E) ratio is used to measure the company's current share price relative to the per-share earnings. The specific company can also be compared with any other corporation, after which investors can easily determine the relative value.
For instance, if any company has a P/E ratio of 20, investors are all set to pay $20 for their $1 per earnings.
This can be costly for some investors, but not if the company is growing extensively fast. Therefore, understand the scenario of the P/E before you plan to invest.
Dividend
Dividends are the best way to make money without paying attention to the market every day. The stock price doesn't matter when you receive dividends, like interest from a savings account.
Companies distribute dividends as a reward to their shareholders due to their profits. Company boards of directors decide the number of dividends, generally issued in cash, though it isn't unusual for some companies to issue stock dividends.
Dividends from large companies with predictable profits typically yield the best dividends. Sectors with dividend-paying companies include oil and gas, banking and finance, basic materials, healthcare, pharmaceuticals, and utilities.
It is not uncommon for high-quality stocks to pay 6% or more dividends. A startup may not be profitable enough to pay dividends as yet if it is in its early stages.
But before you buy stock, find out how much the company is paying in dividends. Then, invest in stocks with high dividends if you wish to park money in the market.
Final thoughts
So this was the end of the discussion about the top three most expensive stocks in the world, which are a great way to put all your investments into something of great benefit return. We have also discussed the essential things you need to know about every stock you buy. So do take assistance from the guide.