Vaccine stocks are holding paramount importance based on the vast coronavirus concerns the investors are going through.
We all know how valuable the vaccines have been over the past year. It acts as a defense shield against the attack of the coronavirus pandemic now.
There has been a giant shift of investors towards vaccine stocks which is becoming a hot topic to discuss in the stock market.
List of top three Covid vaccine stocks to buy in 2022
Right through this guide, we have a list of the top three Covid vaccine stocks which you need to buy and watch for investment in 2022.
Novavax Inc.
A biotechnology company, Novavax, develops and sells vaccines to prevent serious infectious diseases. The company's proprietary recombinant technology platform is ideal for producing highly immunogenic nanoparticles and can meet global health needs.
Company researchers are currently testing their vaccine candidate for the Coronavirus in late-stage clinical trials. NVAX stock is trading at $208.48 at 12:13 pm Eastern.
Novavax announced last week that it would need to strengthen its testing and quality control procedures in response to concerns from federal regulators.
This minor setback should not deter investors as the company is in the latter stages of the vaccine race. Last week, it released its latest financial results, including operational highlights.
Partnering with the Serum Institute of India, it has submitted regulatory submissions for emergency use authorizations (EUAs) in India, Indonesia, and the Philippines. It is even said that the vaccine candidate has cross-reactive functional antibodies towards the Delta variant, which is quite a lot spreading these days.
Moderna Inc.
In addition, Moderna offers a wide range of immunotherapy treatments and vaccines across multiple therapeutic modalities. mRNA medicines are developed using the platform where the company develops technologies.
Thus, the modalities include cancer vaccines as well as localized-based regenerative therapeutics. Despite the increased volatility of the morning's trading session, MRNA stock is up over 11% and trading at $459.90 as of 9:43 am eastern.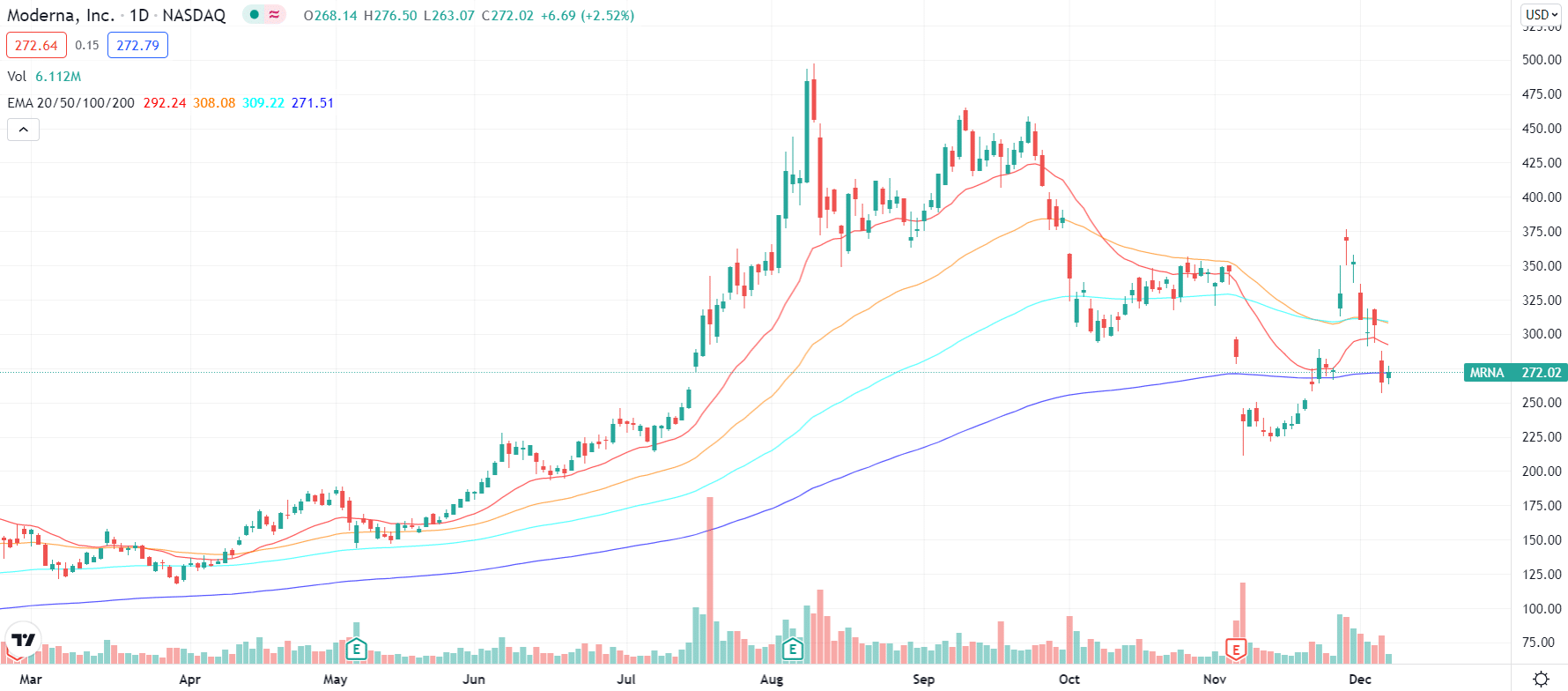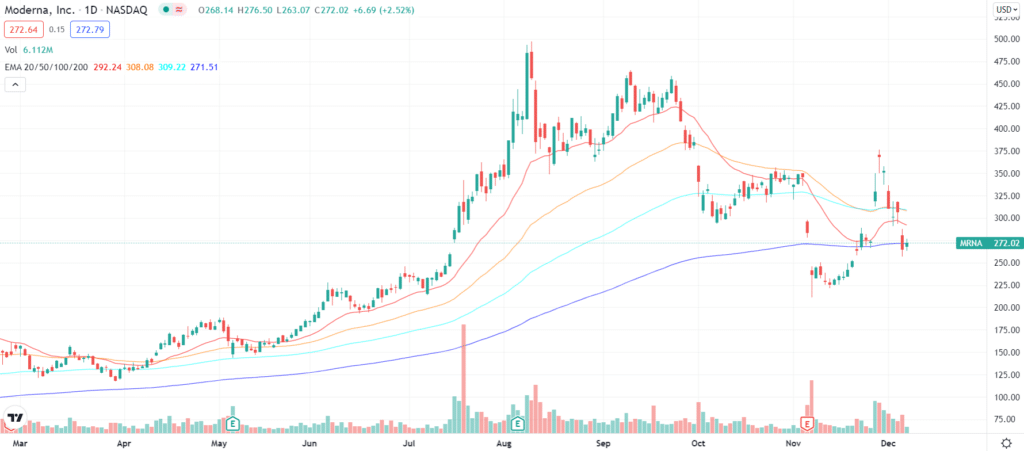 In addition to reporting its financial results for the second quarter of the fiscal year 2021, the company provided a crucial business update last week.
The company provided a different perspective, which said that its COVE study showed 93% efficacy in its final blinded analysis. In addition, the second dose also maintains its efficacy for six months after the initial dose.
Furthermore, Moderna says it is developing its coronavirus vaccine for kids ages six months to 11 years. For the second quarter of its fiscal year, the company earned $2.8 billion in net income on $4.4 billion.
Johnson & Johnson
In addition to medical devices and pharmaceuticals, Johnson & Johnson produces consumer goods. Known for its broad range of services, it has over 130 years of experience.
A recent clinical trial in South Africa revealed that its coronavirus vaccine effectively prevents severe diseases and mortality caused by the Delta variant.
It's the first time a single-dose vaccine has been tested against the Delta variant in real-world settings. Nearly 480,000 health care workers participated in the trial. Currently, JNJ's stock is trading at $173.21 as of 12:14 pm Eastern.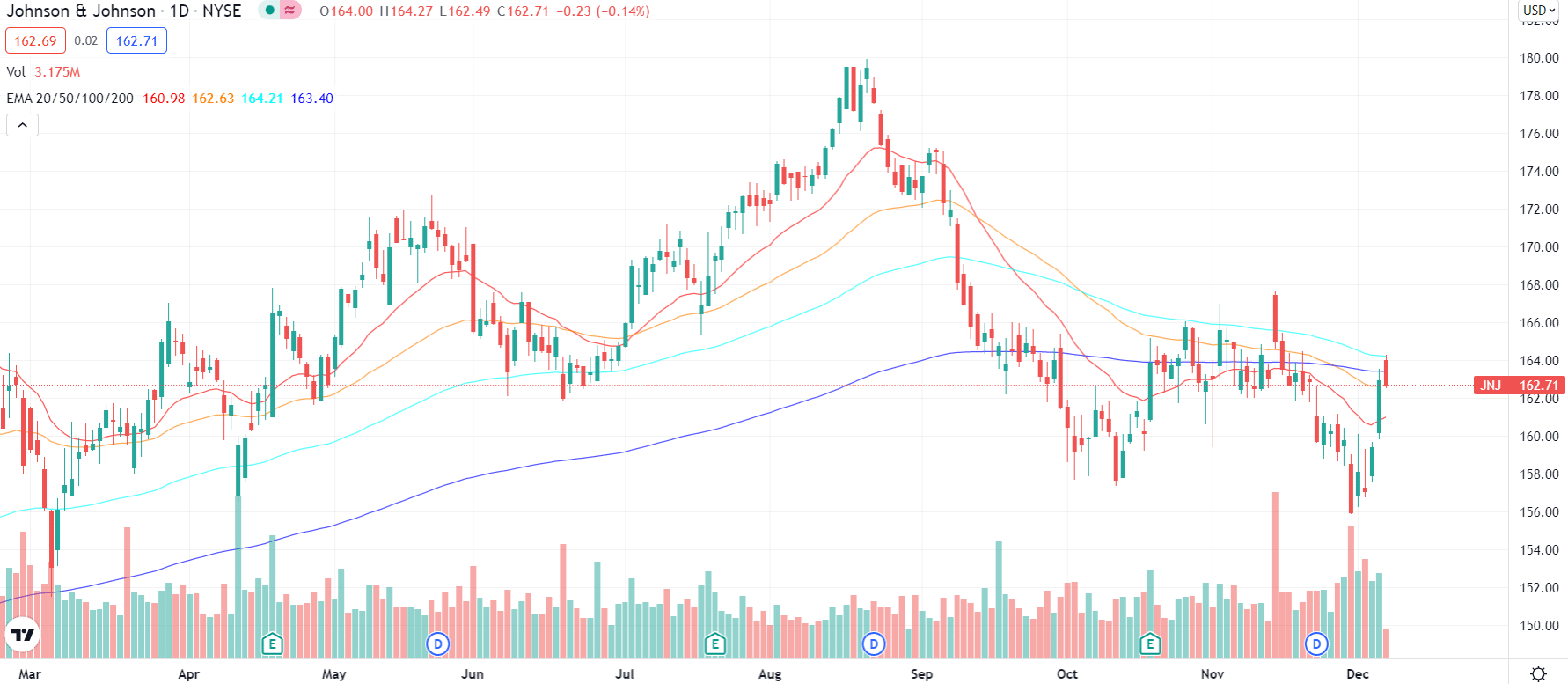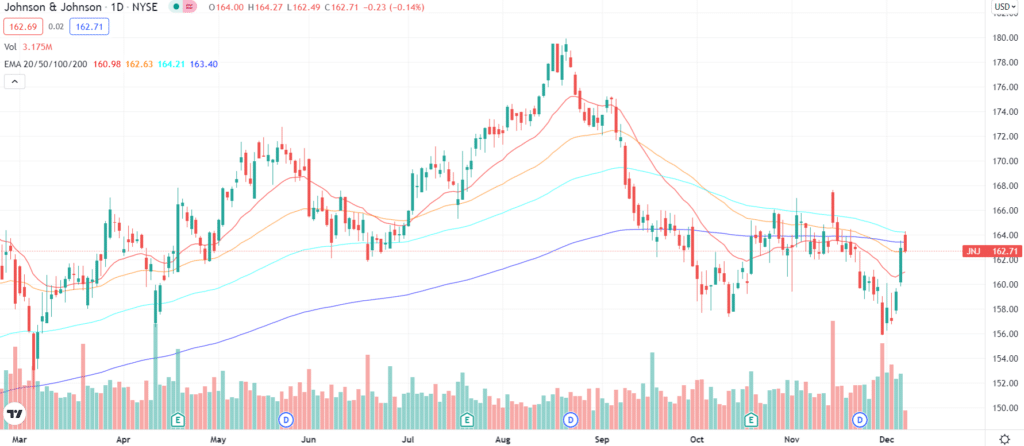 A company announced that the FDA approved its intravenous drug UPTRAVI for adult patients with pulmonary arterial hypertension (PAH).
A short-term interruption of UPTRAVI treatment will be avoided with this injection. In July, UPTRAVI reported strong performance results.
First of all, sales rose 27.1% to $23.3 billion, representing an increase of 27.1%. Next, net income and earnings per share grew by over 70% to $6.27 billion and $2.35, respectively.
Is it healthy to invest in Covid vaccine stocks?
Stocks of vaccines declined widely and significantly. BioNTech (BNTX) and Moderna (MRNA) suffered the biggest losses on Monday afternoon, respectively, dropping 15% and 16%.
Since Covid-19 has played a huge role in the two companies' overall success, investors worry about rebounding the companies.
Stocks of other vaccines declined somewhat less sharply. For example, Novavix (NVAX), which has yet to introduce its vaccination candidate to patients, saw its stock decline by about 9%.
Despite having a broad portfolio of products other than Covid-19 vaccines, Pfizer (PFE) lost 4% Monday. Only Johnson & Johnson (JNJ) was able to buck the trend with a 2% gain in the stock thanks to its massive consumer health and conventional pharmaceutical businesses.
Is there a need to give Covid vaccine stocks a boost?
Investors have lost confidence before in vaccine stocks. So, profits began to flow for these companies when booster doses for Covid-19 vaccines were required beyond the initial one or two doses.
Early results of the Moderna-Covid-19 partnership indicate that the company has been more successful in attracting interest in its boosters than either the BioNTech-Pfizer or Johnson & Johnson collaboration.
Covid-19 is thought to be a proof of concept for the idea that an emerging health threat can be addressed as quickly as possible by Moderna, BioNTech, and other players in the mRNA space.
The biotech industry could produce a workable vaccine for emergency use in less than a year. So there is plenty of room for innovation in fighting diseases that affect millions of people worldwide, even though no one wants to see similar health threats emerge in the future.
There is a lot of room for growth for vaccine makers in the future if the lessons learned from fighting Covid-19 inform their future strategies.
There remains a very real possibility that deteriorating investor sentiment could send vaccine stocks down even further shortly. Even so, pessimism is likely to become overblown at some point. When that time comes, smart investors will understand that some vaccine stocks are now just at the beginning of their journey.
Final thoughts
So this was the end of the discussion about the Covid vaccine stocks and why choosing them for stock investment can be a valuable experience. Do a bit of research and see which Covid vaccine stock has high chances of rising in the future.