Polygon used to be known as Matic Network. It is a layer 2 scaling solution to the blockchain world. Considering how difficult it is and how expensive it is to be in the ETH world, Polygon seeks to resolve all the problems of the ETH blockchain and any other chain that might have the same problem. You can use Polygon to use multi-chain blockchains, which allow for faster and more economic transactions for everyone.
It has been stated that MATIC is striving to become Cryptodot on Ethereum, which means that it is built on top of multiple side chains and can run decentralized apps. It is then possible for Ethereum to focus on being the 'main chain' where computation occurs.
All of Polygon's goals are achieved using the Plasma framework. However, unlike most crypto projects, Polygon also offers a working product. Today we will examine Matic network projects worth investing in 2022.
Why is it worth investing in Polygon Metaverse projects?
The Polygon company announced on December 17th, 2021, that they were partnering with Reddit co-founder, Alexis Ohanian, to launch a $200 million investment fund for Web 3.0, social media, and gaming.
Polygon will join forces with Seven Seven Six, Alexis Ohanian's venture capital firm to launch the fund. It is already a partner with Sky Mavis, the company behind Axie Infinity.
Besides co-founding Reddit, Alexis Ohanian launched an investment fund in 2010 called Initialized Capital, which invested in Coinbase, Patreon, and Instacart.
Polygon-based Seven Seven Six will invest in projects that cater to gaming, social media, and web 3.0. It is expected that Polygon's adoption will significantly increase if one of the platforms succeeds.
How does it work?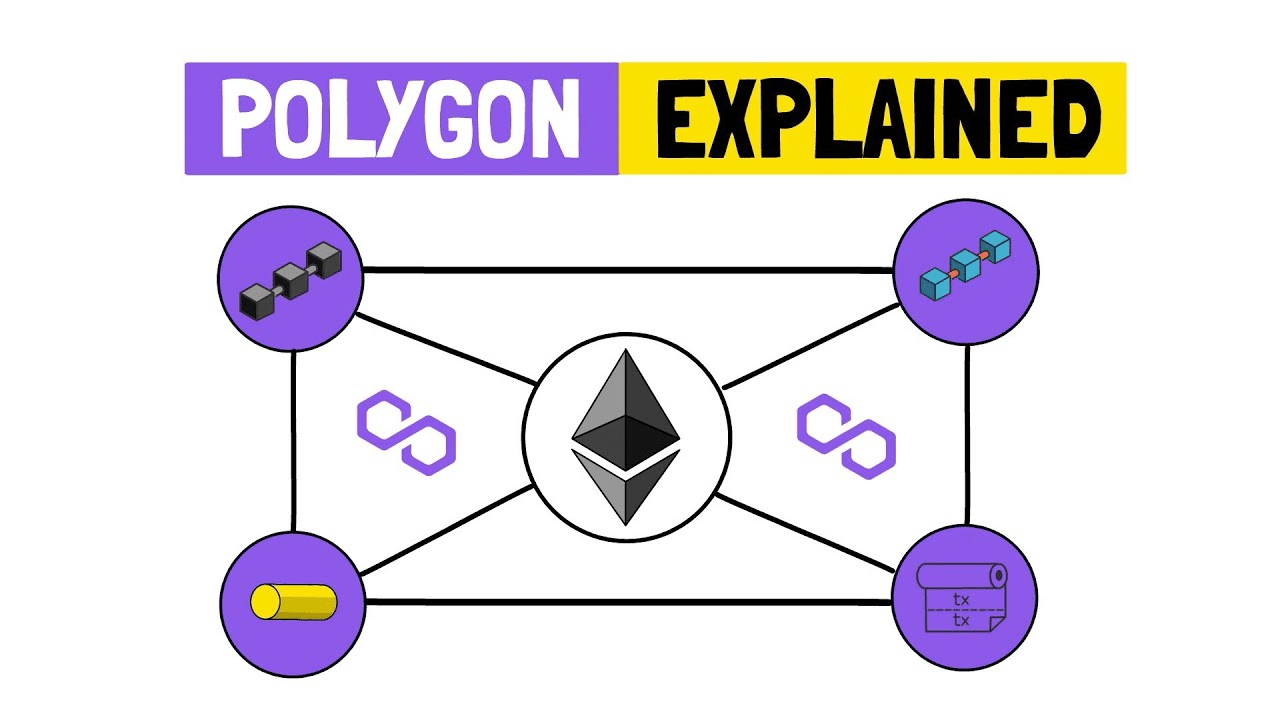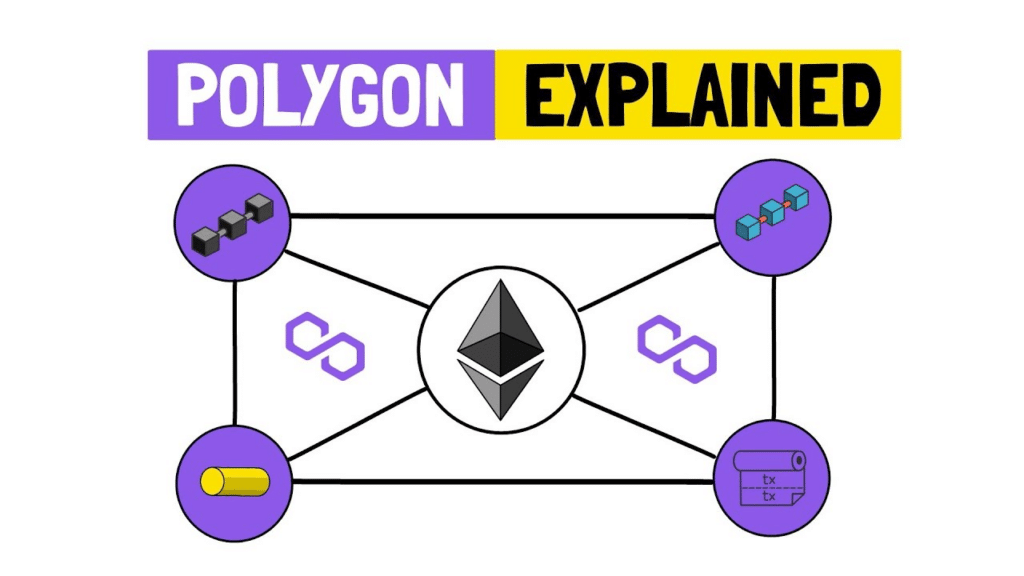 To build a fast, scalable, and highly secure Layer 2 blockchain network, Polygon (MATIC) utilizes a variety of technologies:
Proof-of-stake system
Users stake their MATICs to validate transactions. MATIC users have the option of running a full server as a "validator" or delegating their role to a trustworthy entity.
Protocol
A protocol enables Polygon and Ethereum based blockchains on communicating and sharing data while inheriting the security of ETH.
Commit chains
These networks run alongside the Ethereum blockchain, combining transactions and verifying them before returning the data.
Framework
Through the Polygon SDK, you can create Ethereum-compatible blockchains using just a few clicks.
The MATIC cryptocurrency issued by Polygon is used for the following purposes:
Fees
MATIC is a fee-based algorithm built to pay out transaction fees to validators.
Staking
MATIC can be staked to validate transactions or delegated to validators.
Ecosystem staking
In the future, it plans on enabling staking for projects within the MATIC ecosystem.
How to start?
You can buy Matic tokens in several exchanges, including eToro, Binance, Kucoin, Coinbase, and more. We recommend using one of them to purchase Matic since we consider it the easiest way to buy it. In addition, their simple interface and intuitive layout offer added benefits and added features for newly registered users.
You will receive $10 worth of Bitcoin once your new account is opened. Once this is done, follow these steps.
Step 1.
Join the platform by creating an account.
Step 2.
To deposit funds into your account, choose one of the available options. Credit cards are also accepted.
Step 3.
You can now place a purchase order (fill in the amount of Matic you wish to buy) and click on a buy button. After that, you will see your tokens in your account in a few seconds.
Below you will find the top three MATIC projects to invest in 2022.
TokenPoket (TPT)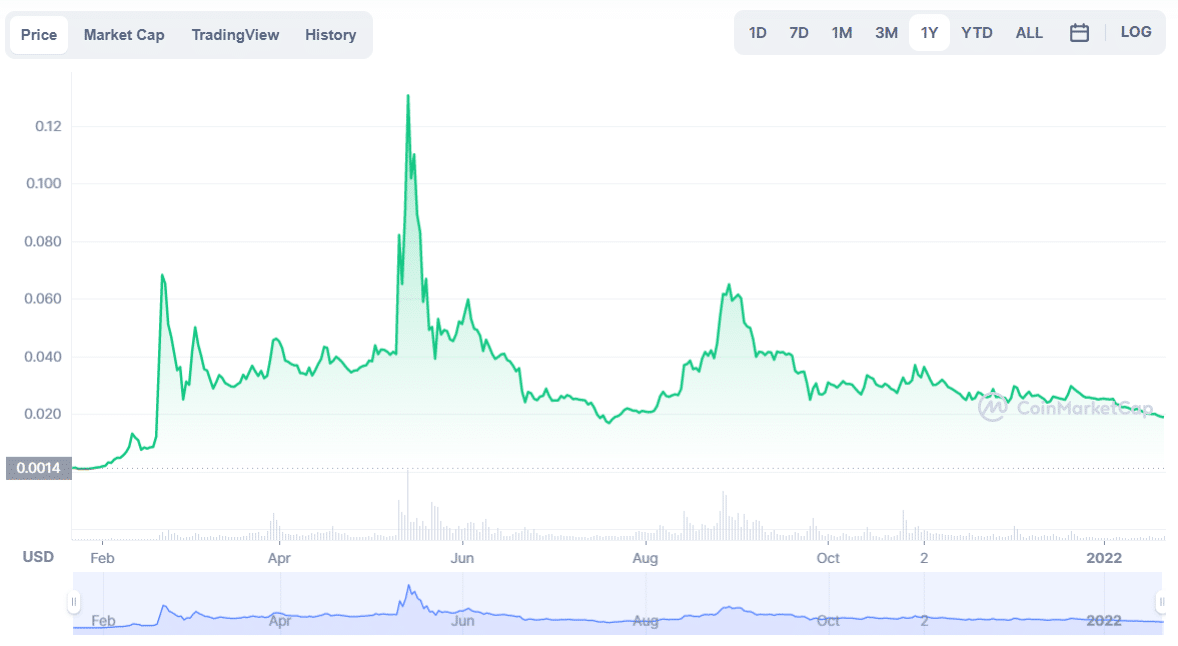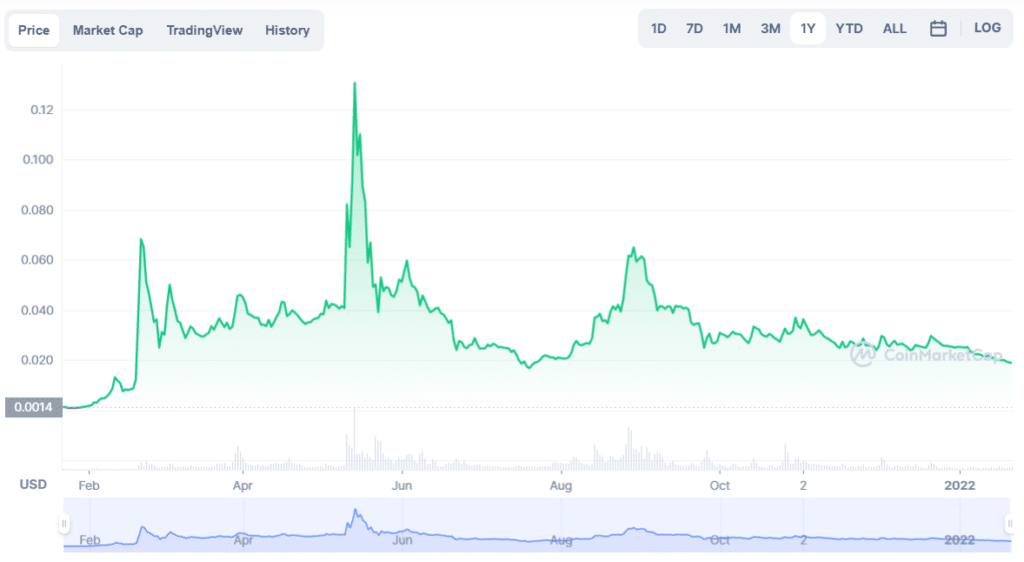 52-week range: the TPT shows its lowest value of 0.000903 and its highest of 38.496105 in its 52-week range.
1-year price change: by the end of this year, TokenPocket (TPT) may be worth $0.030 on average.
Forecast 2022: at the end of 2022, we expect the price of TPT to reach a maximum of $0.034.
People can use Tokenpocket on several blockchains because it's a non-custodial wallet. It also works with Ethereum, EOS, DOT, TRON, and BSC. As a result, TokenPocket can be used for staking, swapping, and other functions just like other wallets. It has been around for quite a while and has proven reliable over time.
Beefy Finance (BIFI)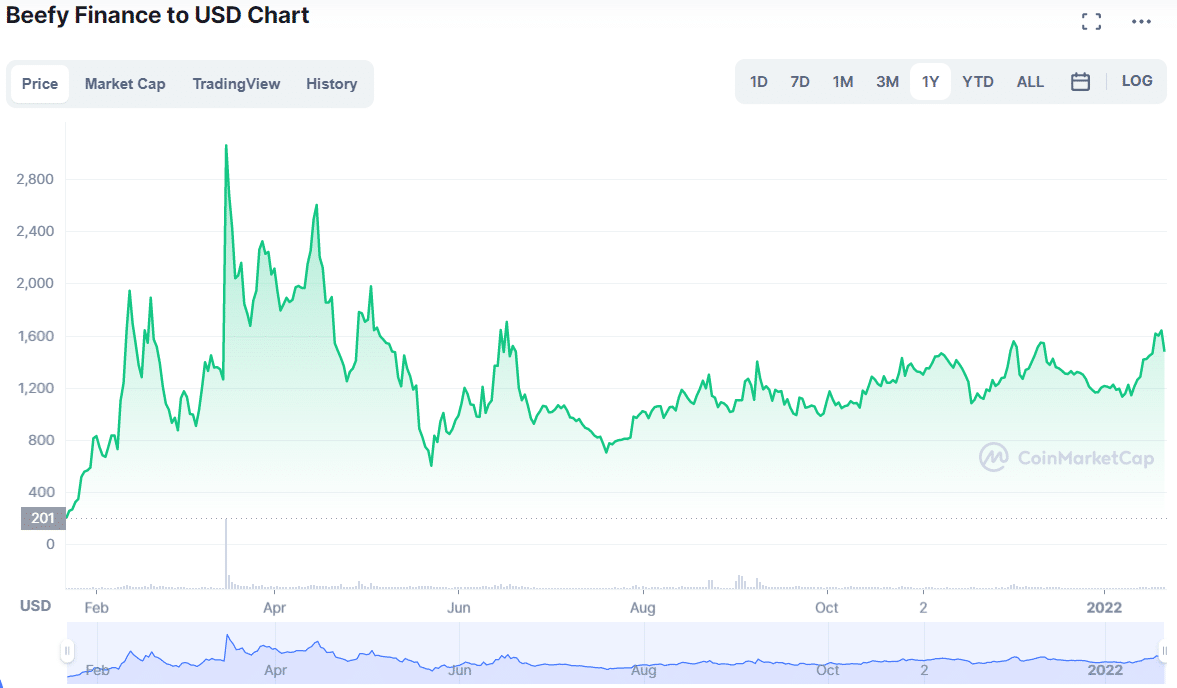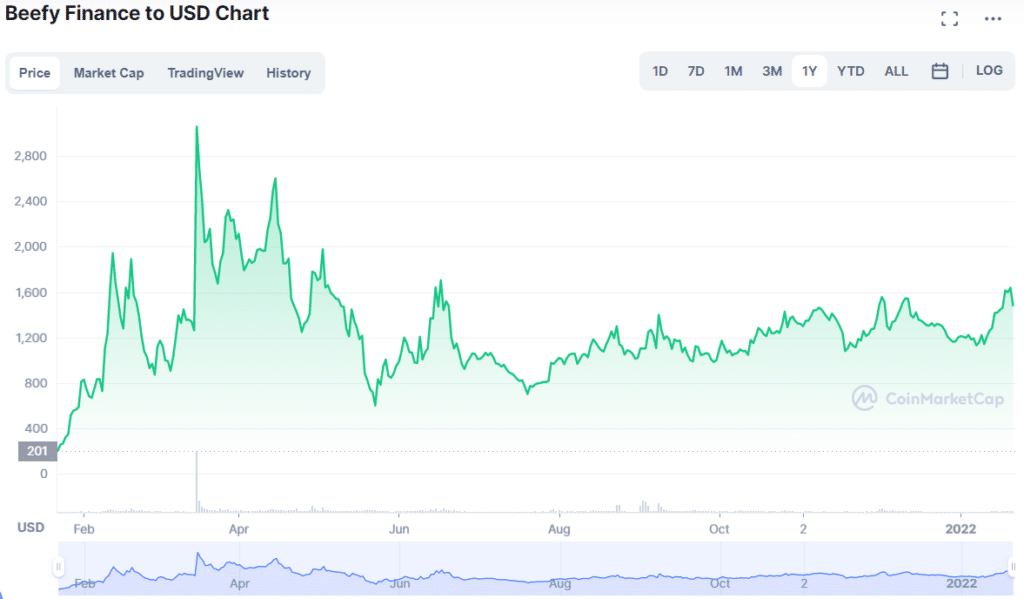 52-week range: the Beefy finance shows its lowest value of 147.29 and its highest of 3,620.35 in its 52-week range.
1-year price change: one Beefy Finance (BIFI) can cost as much as $2,587 in one year, about 2X the current price of Beefy Finance.
Forecast 2022: by the end of 2022, we expect the price of BIFI to reach a maximum of $2,587.
The word Beefy has probably been around for some time now. The "vault" is called a "yield optimizer" or a "yield vault." It automatically reinvests your earnings to increase your profits from farming as you invest your tokens. Investing once and reaping the rewards exponentially, in the long run, eliminates work, unstacking and restacking, and all that.
Polycat Finance (POLY)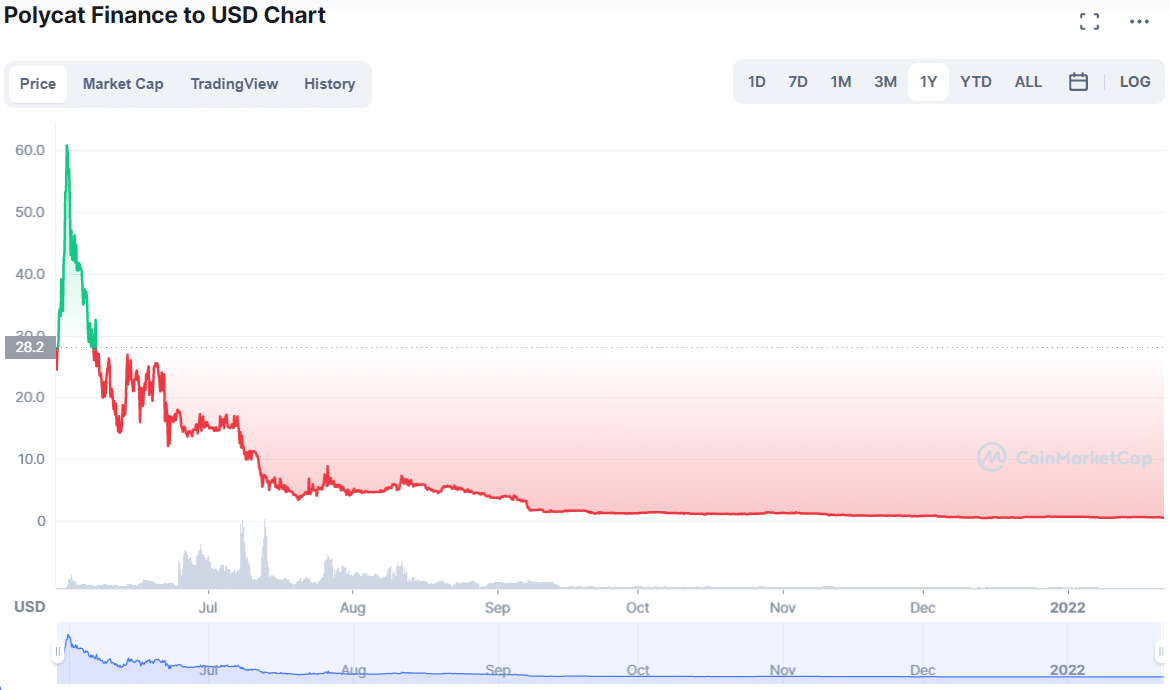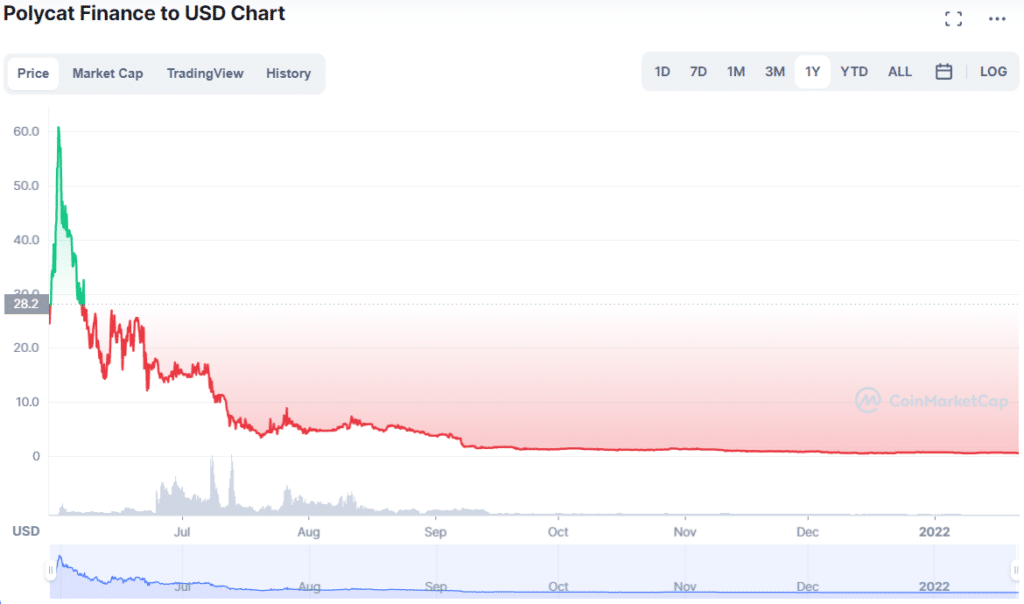 52-week range: the Polycat Finance shows its lowest value of $ 0.4697 and its highest of $66.28 in its 52-week range.
1-year price change: a Polycat Finance (FISH) could be worth approximately $9883766871 in one year, a 2X increase from today's price.
Forecast 2022: by the end of 2022, we expect the price of BIFI to reach a maximum of $0.78320108025 which is 26.34% higher than today's price.
The MATIC ecosystem includes the yield farming website Polycat. A token called Fish is part of the ecosystem. Paw is another one. You can do yield farming like on BSC or ETH. Matic coins will benefit from this liquidity. Swapping will also get easier due to this. From this viewpoint, it is different from the project.
Upsides and downsides
| | |
| --- | --- |
| Upsides | Downsides |
| Bitcoin's price is independent of the patterns of the cryptocurrency. | As proof-of-stake is implemented, Ethereum's momentum will slow. |
| Scale, interoperability, and partnerships are all significant advantages of Polygon. | There has been a global crackdown on cryptocurrencies. |
| It continues to be a beneficiary of the DeFi boom in Ethereum. | Blockchain technologies compete with traditional technologies. |
Final thoughts
For any serious investor, Polygon is an excellent investment. The protocol has emerged as a top-tier Layer 2 scaling solution constantly acquiring and innovating. However, Polygon is still a relatively young ecosystem. Firstly, the MATIC network has been around for some time, but it changed significantly in 2021. Therefore, the Polygon will have many more projects in the future. Ethereum or BSC do not fare much better than many places that added Polygon to their list.