PocketGuard is an application that is accessible through smartphones. The saving app offers built-in tools designed by their intelligent algorithms to allow users to manage their budgets.
Forbes has given the application high ratings and added it to their 'Best budgeting apps for 2021' list.
It is suited for users who want to manage their budget better as it allows you to track every cent you spend. By linking your credit or debit cards, the intelligent algorithms upload all your expenses automatically. The app also has tools to help you set and track your financial goals. Furthermore, it has a tool to advise the best debt repayment strategy.
You can export reports from the app, and if you subscribe to the Plus membership, you get unlimited access to all functions. Let's review the PocketGuard app features in detail.
PocketGuard's top features
Any money management application is unique or different from one another because of the features it provides to its customers. PocketGuard has some of these outstanding features that you must know about.
1. Security
When it comes to managing money online, security is a top priority. We all want peace of mind that our personal data and funds are kept safe and secure. PocketGuard protects your account with advanced security technology. They use 256-bit SSL data encryption, also used by major banks.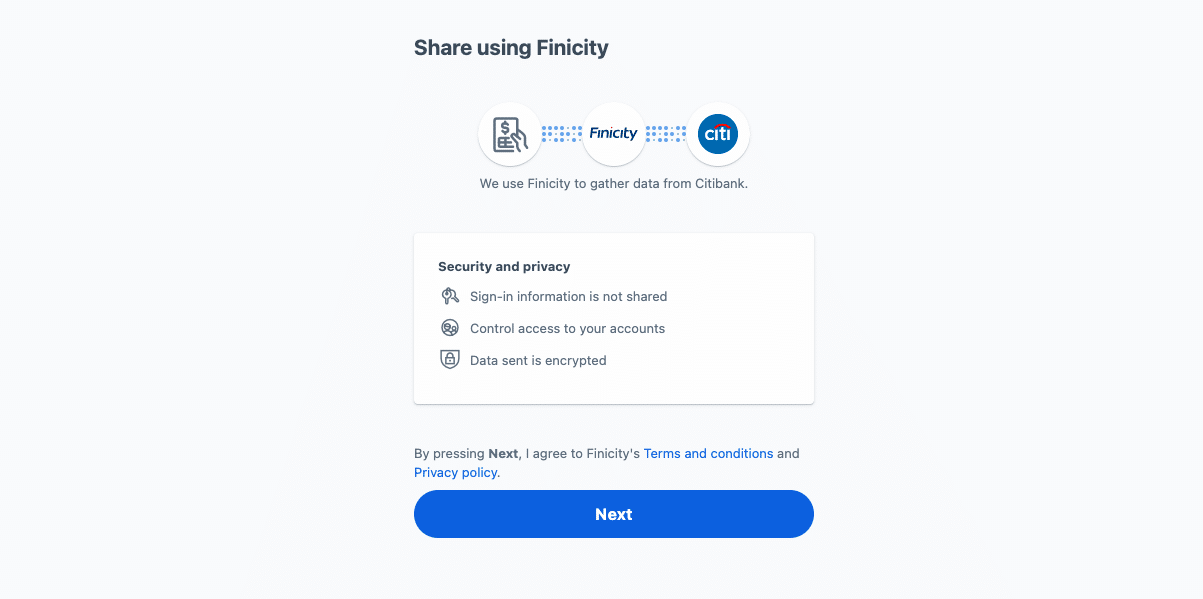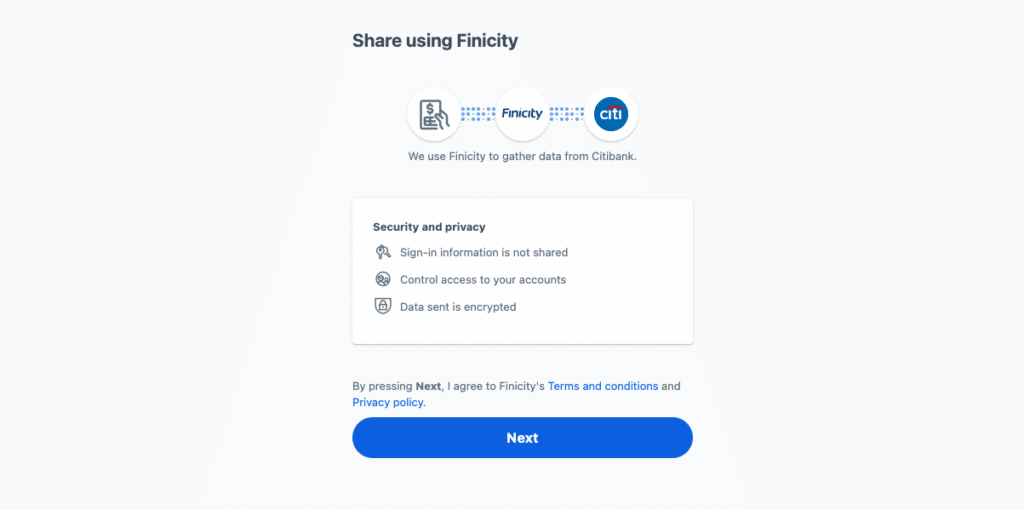 To provide additional protection, the app prompts you to use a PIN code and biometrics. This is to guard against instances should your device be stolen or lost.
2. Membership plans
PocketGuard offers a free and paid membership plan, which gives you access to most of the features within the app. However, there are limitations. The paid version of membership is known as PocketGuard Plus, and the subscription has multiple payment options.
Monthly at $7.99
Annual $79.99
Lifetime $99.99
The PocketGuard Plus membership gives access to unlimited goals, exporting of reports, customization of transactions, and adding multiple categories for one transaction.
3. Syncing of bank accounts
Once you sign up with the app, the first step is to select the banks to sync to your budget. PocketGuard can link your account to many different banking and lending institutions. You can connect bank accounts of personal loans, mortgages, credit cards, and savings accounts. However, they only support the US and Canadian banks.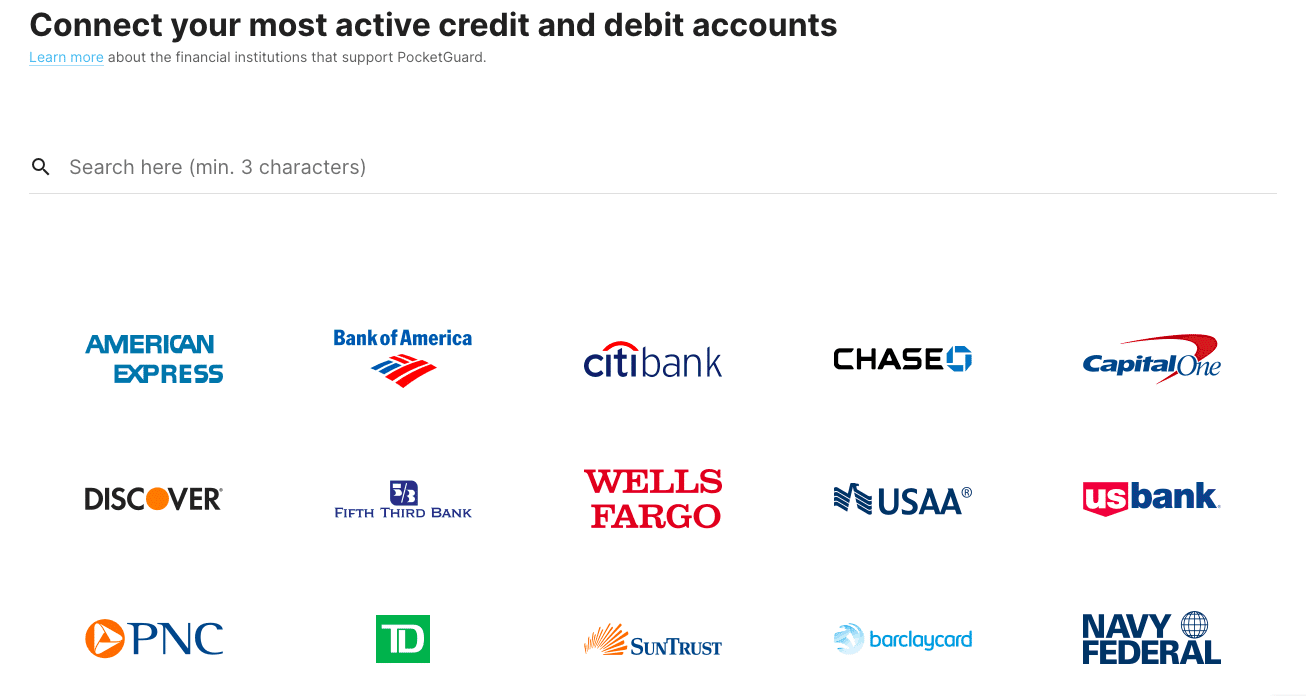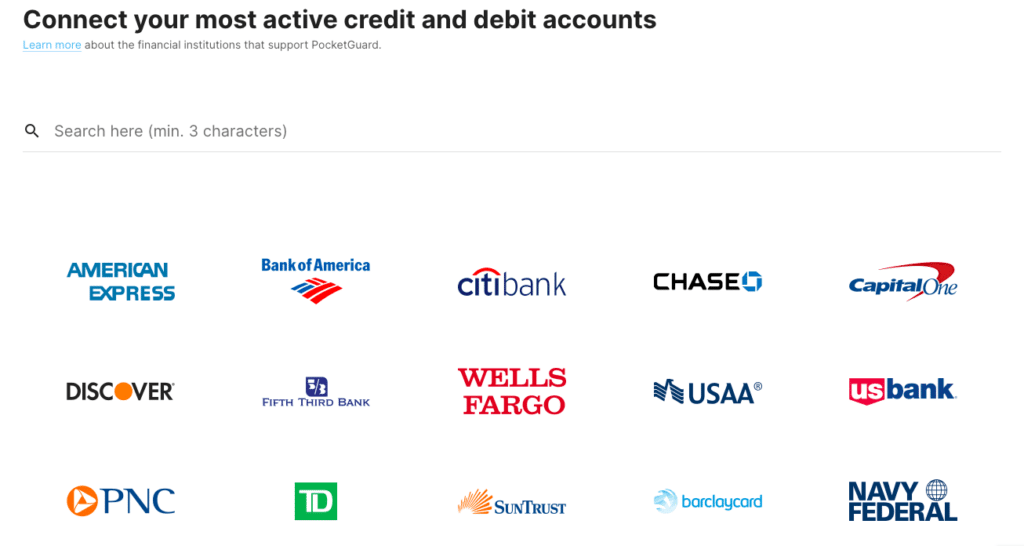 Once your bank accounts sync with the app, PocketGuard will update the transaction data directly into your budget.
4. Special features
Besides the budgeting tools and reports, the app has a few unique features to stay on top of your spending. One such feature is the "In My Pocket" tool. It allows you to check your spending at a glance, and you can immediately see how much money is left to spend.
The app calculates an estimated value from your income and expenses. It will assess your income, bills, and savings and evaluate your spending money left for the remainder of the term.
Another feature is the pie chart reports. The pie chart shows you how much each expense contributes to your total budget. Furthermore, you can see which category has the largest expenses.
5. Budgeting and goals
This is probably the most crucial feature of the app, the ability to budget for you. The app uses your synced bank accounts to build a realistic budget and update your current cash flow. Furthermore, you can determine your savings goals. All you need to do is to create the goal and link it to the appropriate bank account.
You can also include the savings goal in the "In My Pocket" calculations, incorporating it into your budget.
6. Transactions and reporting
The app groups your transactions into different categories to organize your expenses. You can edit these categories to suit your preferences. By managing the costs, you will see how you are spending your money, which categories you are overspending, and sticking to your savings goals.
You can also use hashtags for purchases to personalize the categories.
As we mentioned, Plus members can customize their data. In addition, you can export the transactions into spreadsheets for further analysis.
7. Support
Last but not least is support which is a critical feature of any service provider. PocketGuard customer support is contactable via email. They do not have a telephonic or chat contacting service.
Under their help section on their website provided FAQs, and here you will find information related to troubleshooting of accounts and transactions. They also have a blog section with various articles on money management.
Pros and cons of PocketGuard
PocketGuard is a popular tool. However, there are some pros and cons to consider.
| | |
| --- | --- |
| Pros | Cons |
| The app is compatible with both Android and iOS devices. | The app is only available to US and Canadian citizens. |
| You can link hundreds of banks or lending institutions. | Customer support lacks telephonic and chats services. |
| In My Pocket tool for quick balance view. | Free members are limited to one savings goal. |
| Exporting of transactions to spreadsheets. | Free members cannot edit transaction dates. |
| Advanced security protocols. | |
Final thoughts
Budgeting is not something everyone enjoys doing, more so if you have to figure out how to use a spreadsheet and charts. The PocketGuard app makes the process easy even for the least tech-savvy user. It takes it further by syncing to your bank accounts and updating the information automatically. Thus, removing the hassle of manual transaction input.
Furthermore, the app is highly secure and uses multiple security layers to protect your information. The downside may be the lack of customer support lines and the limited features that free members enjoy. However, the Plus membership is not too costly, and you can perhaps make room in your budget to afford the subscription.