Penny cryptos are digital currencies trading below $1 per coin. Due to their small market share, they carry a lot of risk for investors. However, because of their meager prices, penny cryptos could generate massive returns in a short amount of time. You may find a fortune by buying one or two penny cryptos today.
Today, the number of penny cryptocurrencies in the market is so vast. The question is how you would know if one were good to buy. A lot of factors play into the equation. This includes the size of the supporting community, market cap, market adoption, continuous development, hype, and more.
With the potential for a great return on your investment, the risk in penny crypto investing is worth taking. This article will review some basics, explore some ideas you must understand before you invest, get to know five penny cryptocurrencies worth investing in, and more.
What is penny crypto?
Penny crypto is an asset whose price is trading below one dollar (see image below). Because the prices are low, the trading mantra of "buying low, selling high" becomes a self-fulfilling prophecy. You can buy dozens of these assets with hundreds or thousands of coins per asset. These assets allow you to diversify your investment.
While it is possible to generate wealth with this type of investment, you could lose your investment if you pick the wrong assets. Therefore, blindly investing in any crypto is not good. You have to research to find those assets with growth potential.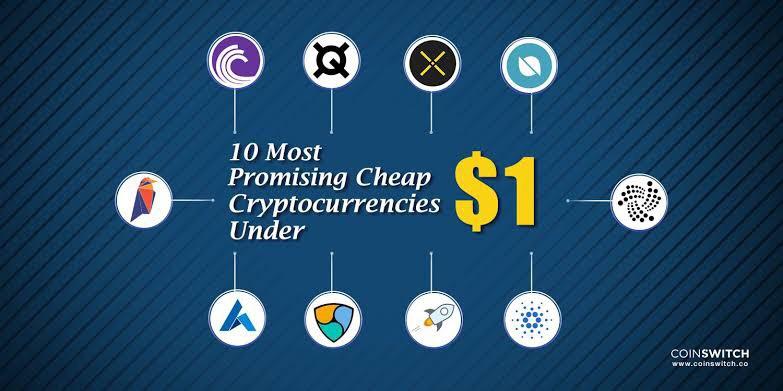 What to know before you invest in penny crypto?
As with any investment, you have to do due diligence before you put money in security. This is especially true of the crypto market, being a new investment vehicle. Before you buy any penny crypto, you must understand the points discussed below.
Buy the dips
As you have probably known, cryptocurrencies are turbulent markets. Price can oscillate up and down wildly in an instant, triggered by some external forces. Buying crypto at any price is possible, but it is not the best policy. Crypto investors normally buy at discount prices. This means you should buy the dips in price. There are many ways to do this. The simplest way is to wait for a bullish crossover of two moving averages.
Invest by your judgment
You can easily find people online talking big about popular crypto. They even cite famous figures who have already made a move. While you can always join the crowd, it is best to buy crypto by your judgment. Do your research. Look at the fundamentals. What are the factors that could lift crypto from the ground up? If such factors exist, then that crypto is worth investing in.
Secure your investment
Once you have bought a portfolio of crypto assets, you have to secure your investment. While your assets are stored in the blockchain, the security of your private keys is your responsibility. If you have held a substantial amount of crypto in your portfolio, investing in a hardware wallet is a good idea. Storing your secret keys in this manner is far better than using a software wallet.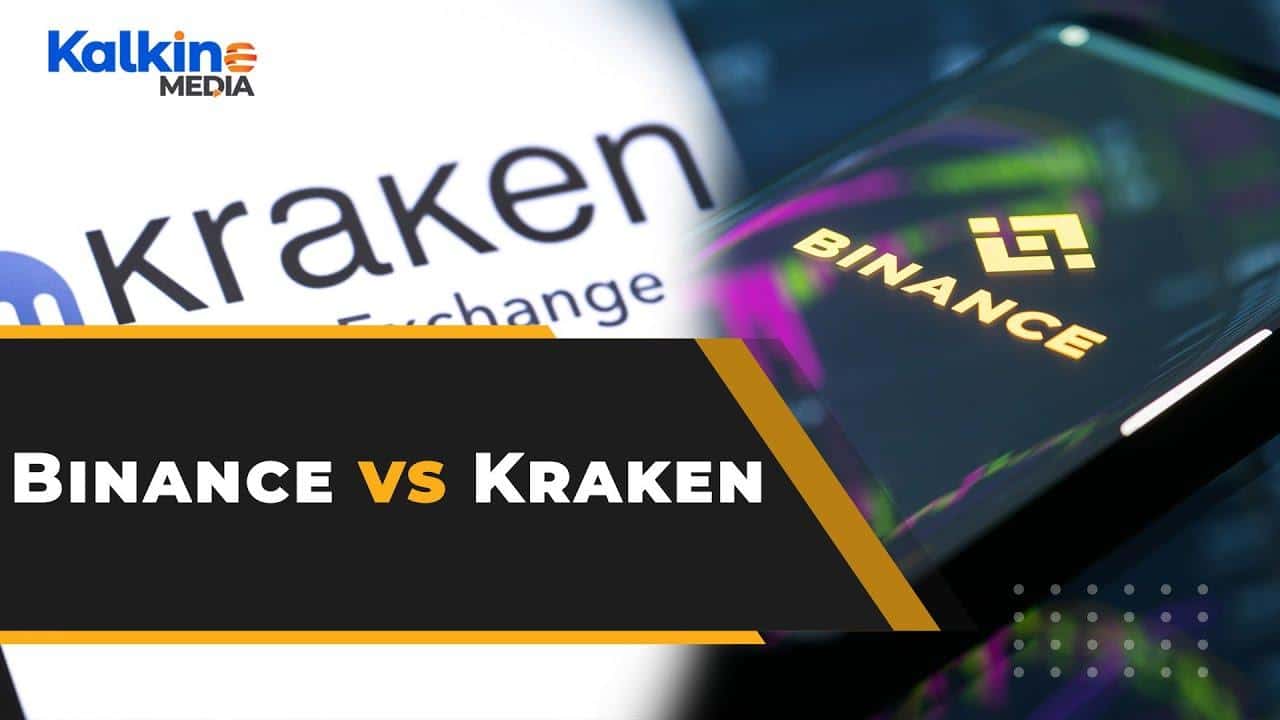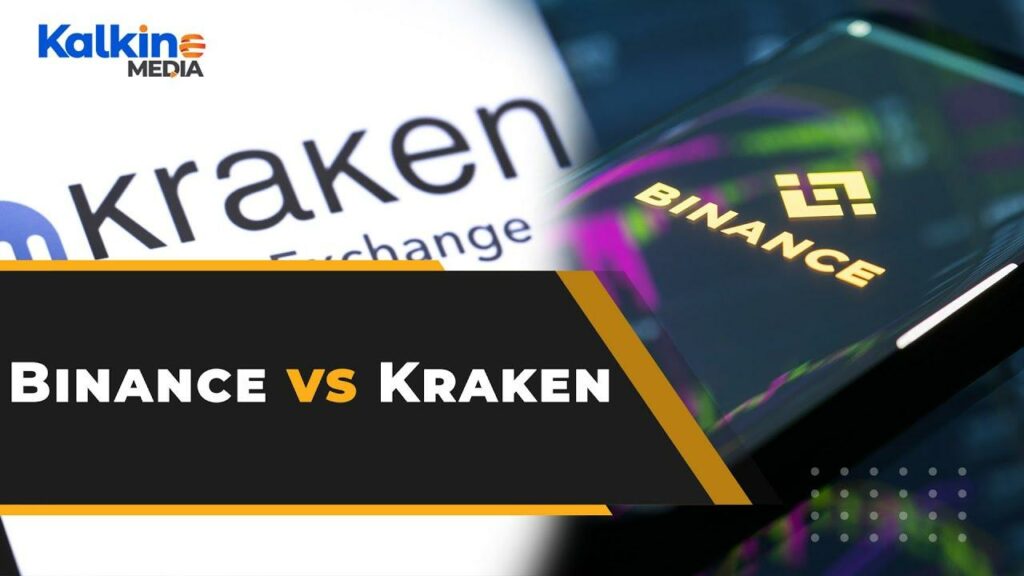 Steps to invest in a penny crypto
To start investing in crypto, do the steps below:
Choose which penny crypto you would like to buy. There are already more than 5,000 coins in the crypto market. You must be selective when investing. Do your research and create your top 5, 10, or 20 coins to buy.
Select a reputable platform. You will buy penny cryptos in a crypto exchange, so you should have an account in one or two exchanges. When picking, select one with an excellent reputation in the industry and a good track record. In addition, this exchange should support a wide array of crypto, provide liquidity and top-notch security. Two of the most popular exchanges are Binance and Kraken (see image above). If you cannot decide which one is better, why not try both and see for yourself.
Choose a crypto wallet. There are various types of wallets you can use to store and trade crypto. These include desktop, mobile, hardware, and browser-extension wallets. Select a wallet that strikes a balance between convenience and security.
Ravencoin (RVN)
It has become the latest talk in the crypto community as it shows interesting fundamental and technical information. One argument against this coin is its relative nascency in the crypto market, introduced in 2018. However, the use cases of Ravencoin are vast and clear, one of which is a clear-cut determination of asset ownership.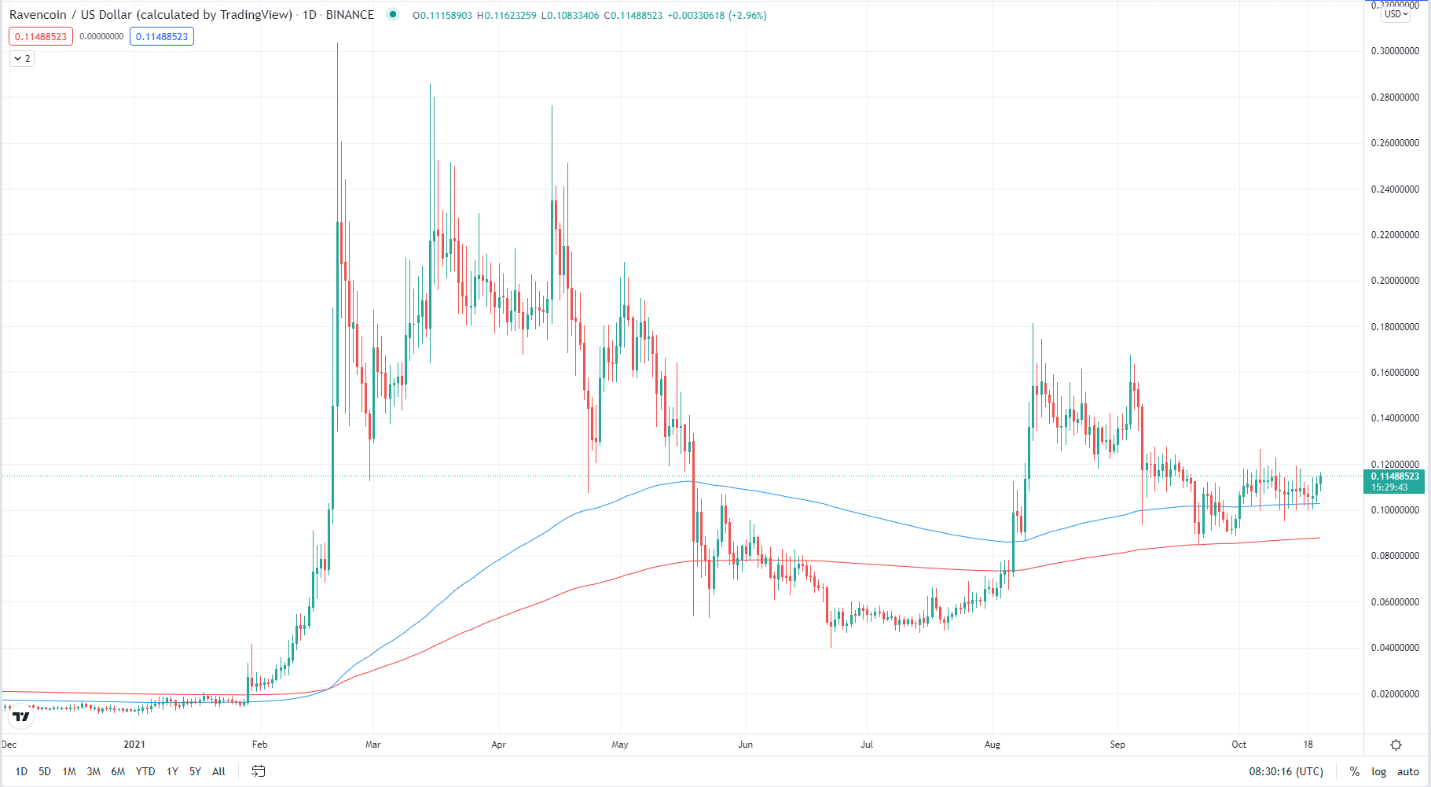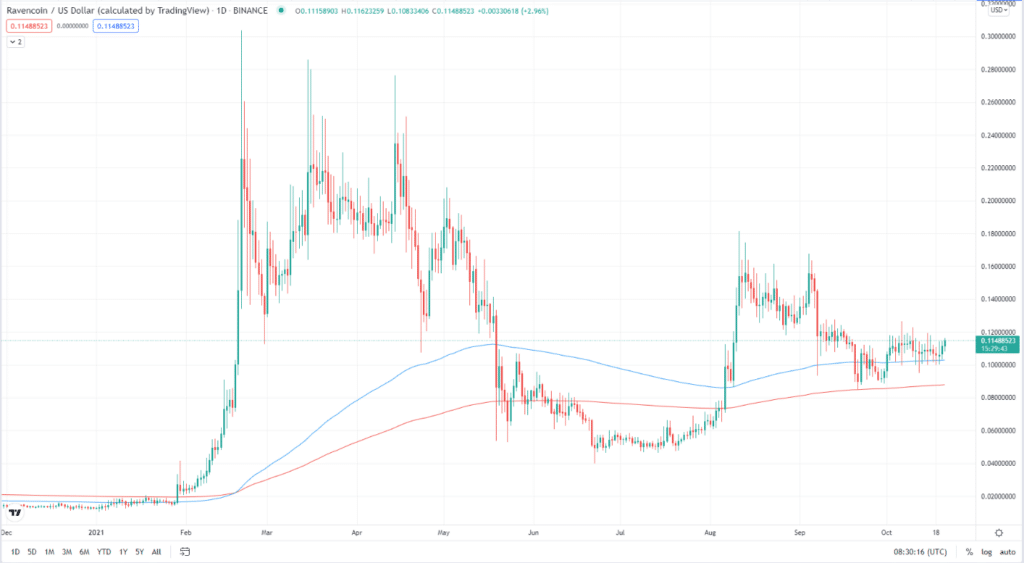 Stellar Lumens (XLM)
The goal of Stellar is to reduce the cost and speed up money transfers across the globe. With its amazing application, you can convert your crypto easily to your local currency. Stellar reached its peak in 2018 when it hit $0.83. At the time of this writing, one Stellar coin costs $0.39. It is still high time to buy this coin as the price is very low.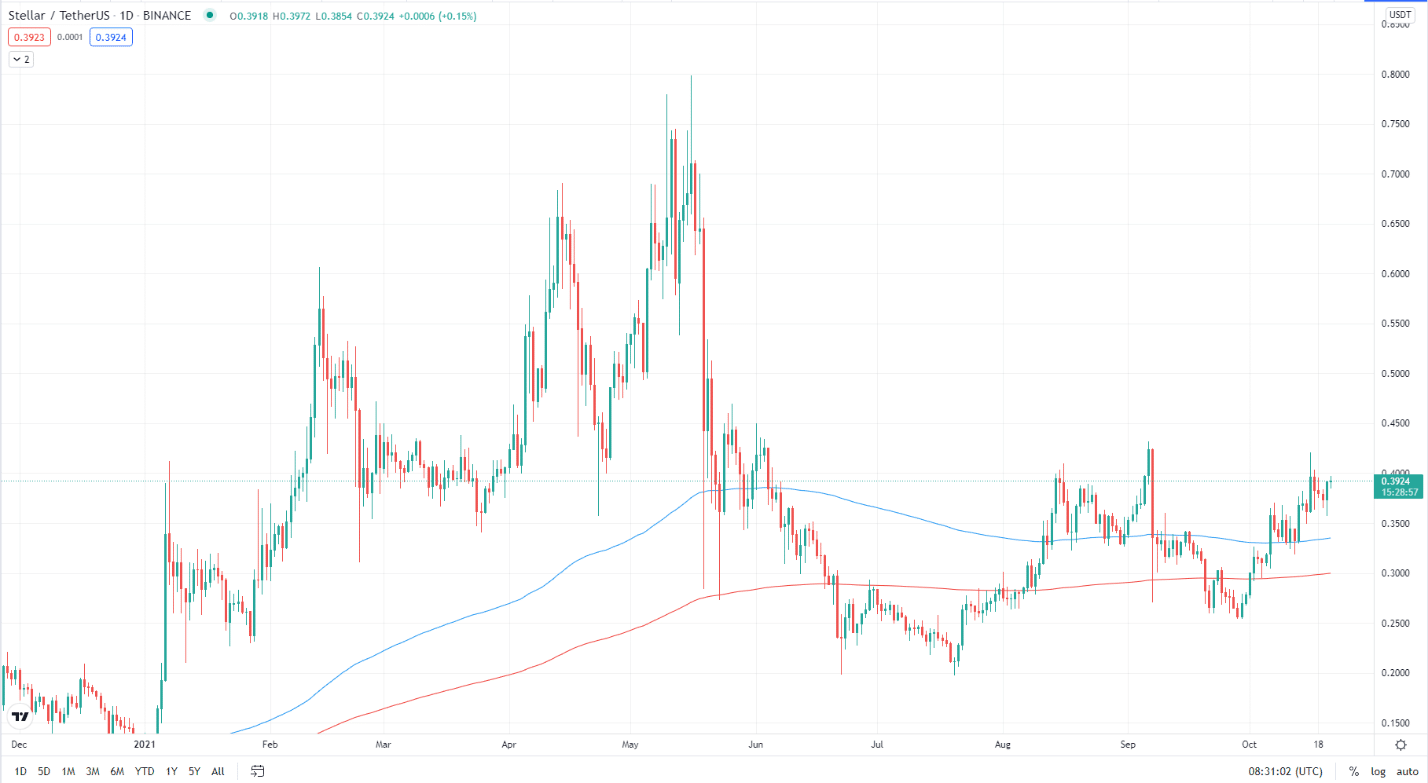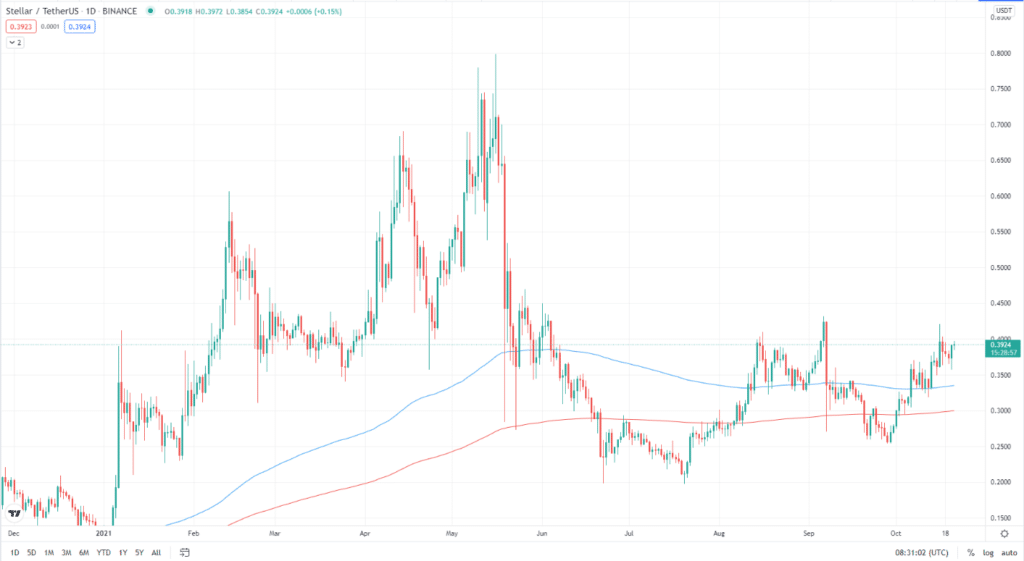 Basic attention token (BAT)
It is among the most lucrative crypto assets to invest in. The price is still low ($0.718 right now), with big chances of an upward movement. One of the reasons this is possible is the projects undertaken by the people behind the coin. Plus, the token is built on the foundation of the Ethereum blockchain. In terms of market cap, BAT stands at rank 34 globally.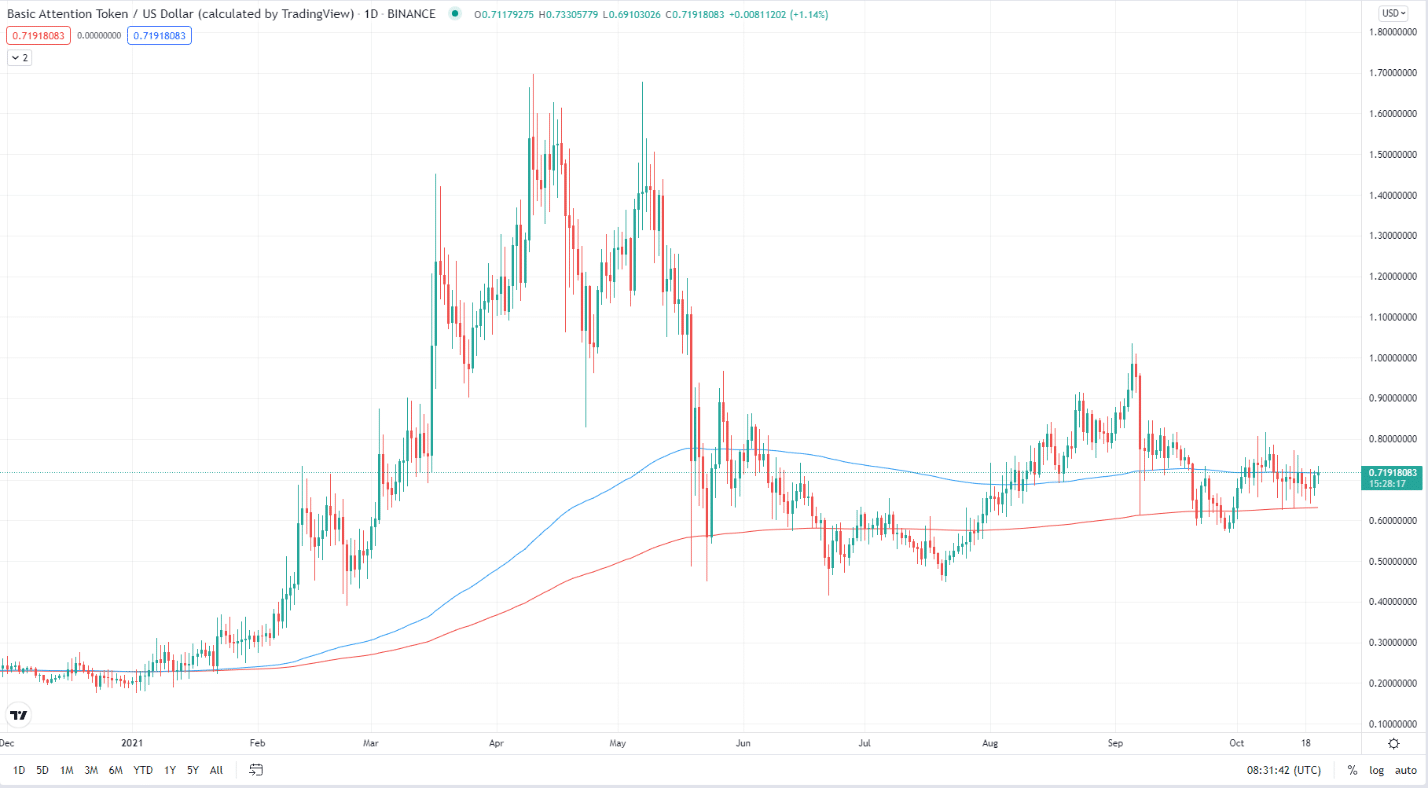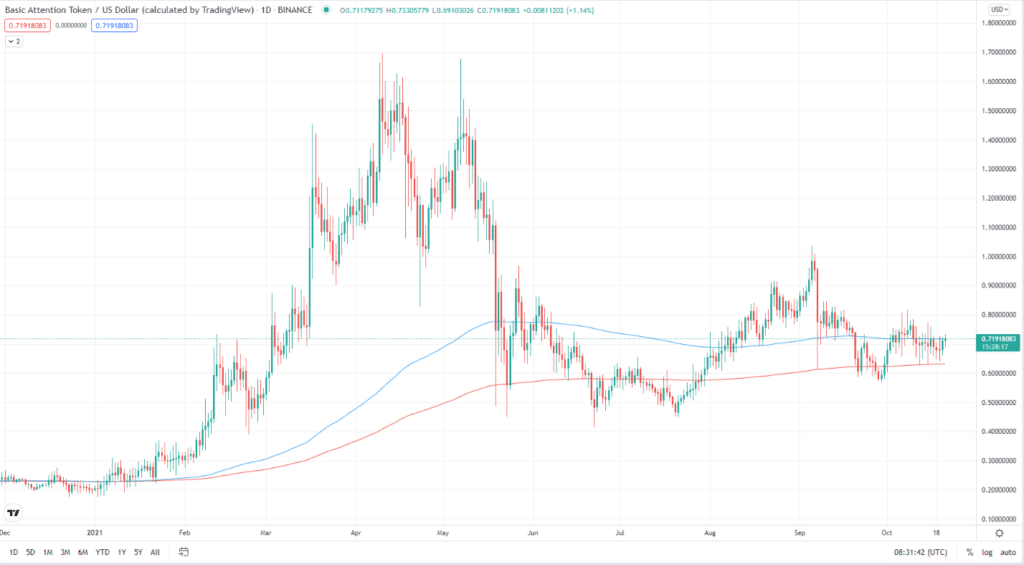 VeChain (VET)
It is one of the crypto projects that has seen continuous development. This coin gains support from PwC, one of the largest audit firms in the world. Also, the people behind this coin have teamed up with some of the Fortune 500 companies. As very cheap crypto ($0.1247 per coin), you are bound to get massive returns when its price reaches one dollar.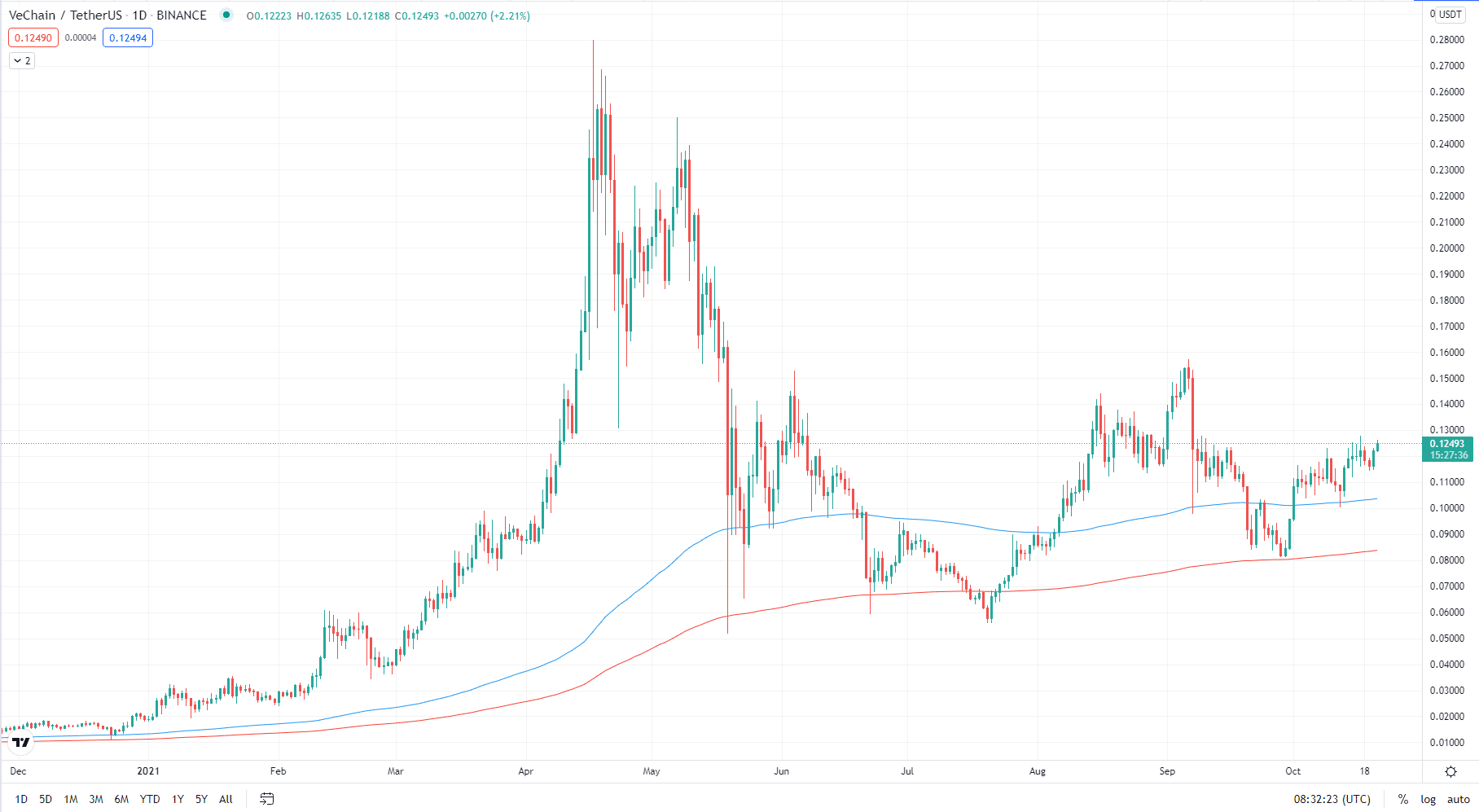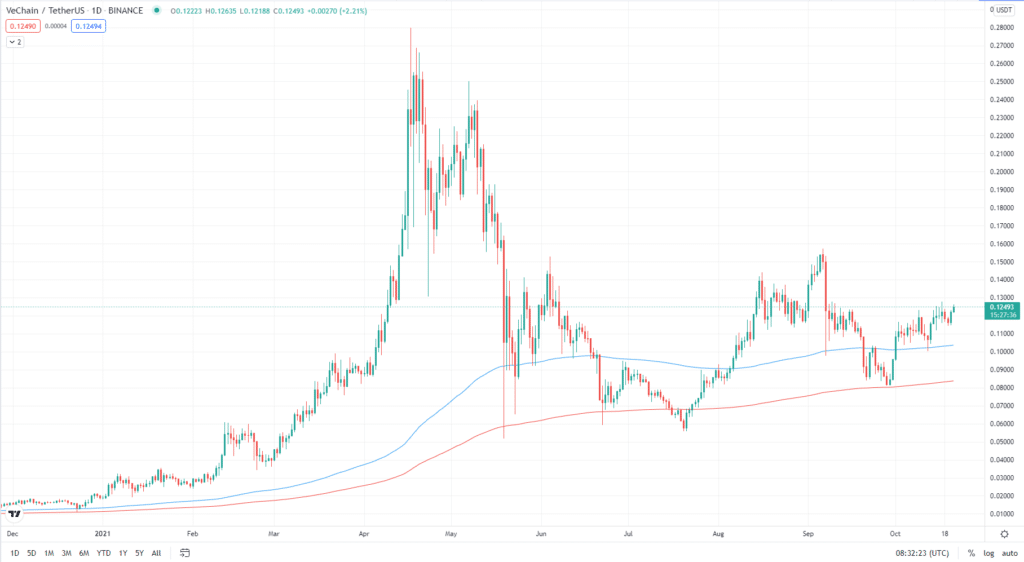 Zilliqa (ZIL)
It is a coin that brings interesting fundamentals and enjoys support from big investors such as One Block Capital and Neo Global Capital. At this time, the price of one coin is $0.097. It might be a good time to get your Zilliqa coins.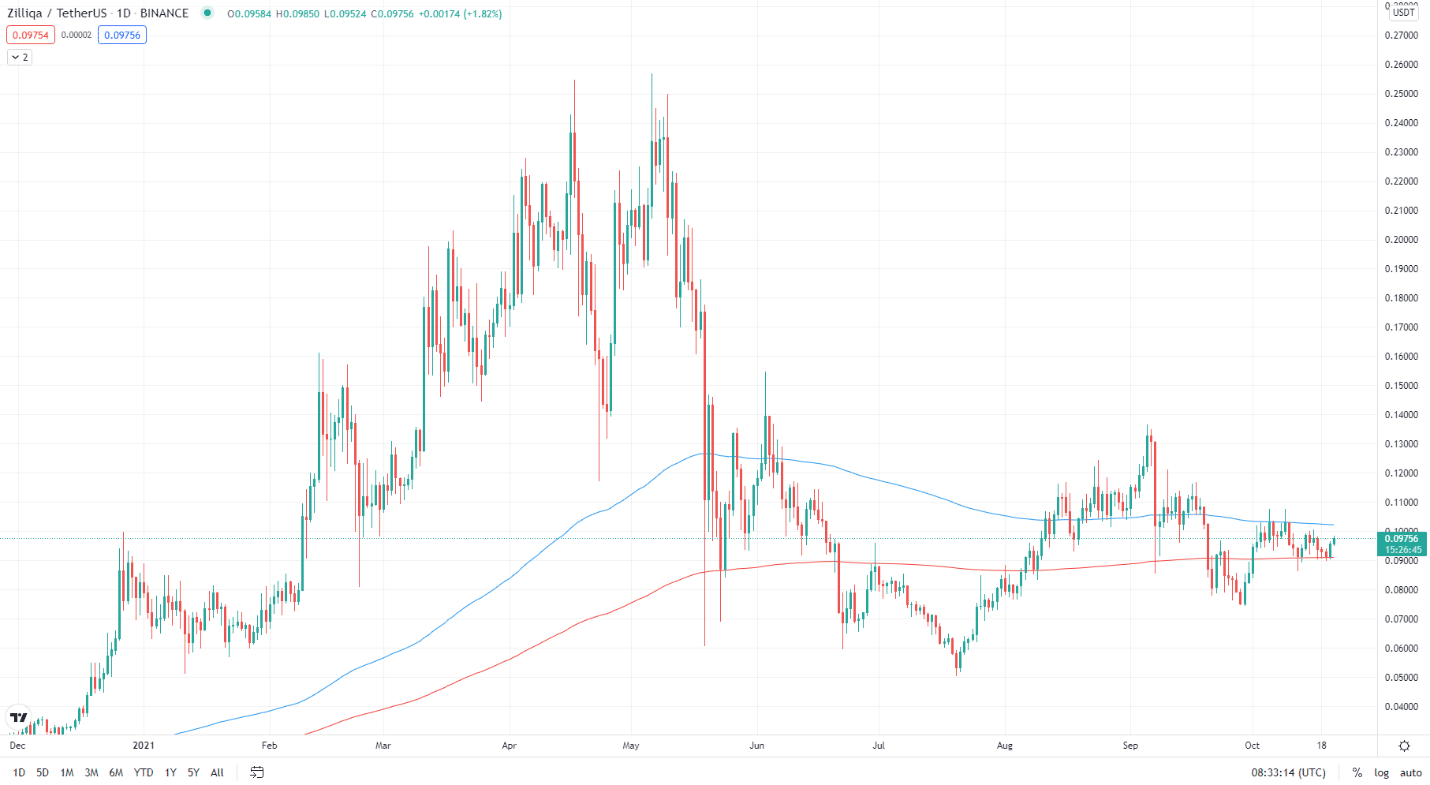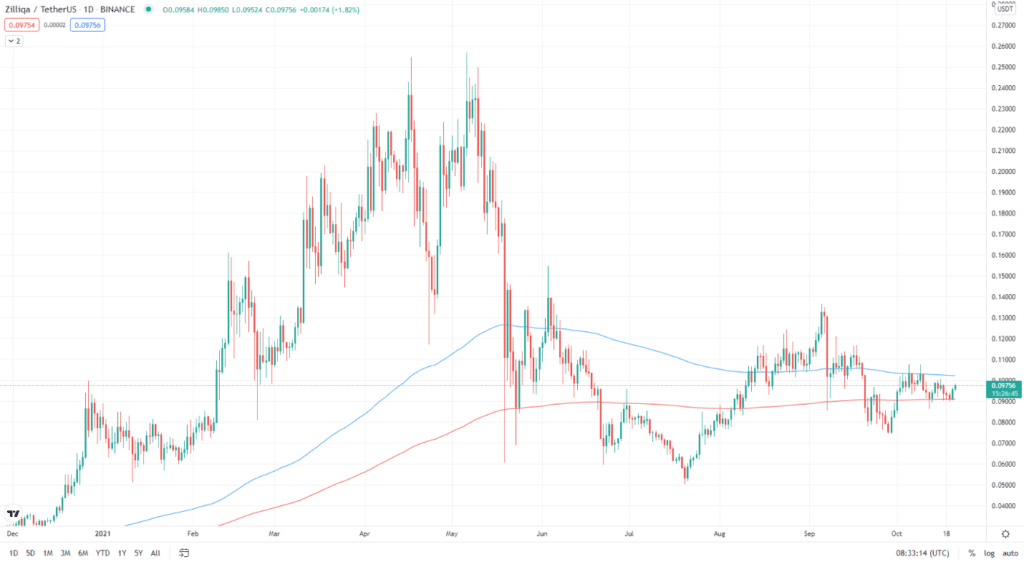 Upsides and downsides
| | |
| --- | --- |
| Upsides | Downsides |
| Transactions are anonymous, so your privacy is protected. | Crypto lends itself to illegal use by the black market, swindlers, and terrorists. |
| Crypto provides a hedge against inflation. | Crypto volatility can be good or bad. You could lose your investment if you bought crypto at the wrong time. |
| Crypto is decentralized, so governments or central banks do not control its value. | The legality of crypto in many countries remains questionable. |
Final thoughts
It is now so easy to trade and invest in crypto through a crypto exchange. Opening, verifying, and funding an account are easy to do for most users too. Just keep in mind that investing involves risk. That is all the more magnified in the crypto market, which is inherently volatile. If you embrace the risk and believe in the potential of crypto, then you are ahead with your crypto investing journey.