You, as an investor or a crypto speculator, might have gone through tons of articles, videos, and news to find some top crypto coins or tokens to invest in. Cryptocurrency is nowadays the talk of the town, and choosing the best among them to invest in can be pretty tricky.
Looking into the crypto tokens just because it has been in the mouth of a large crowd is not a good idea to look into the whole aspect of crypto investment. Instead, it would be best if you do a lot of research yourself to get a deeper understanding of how and why you should invest in a particular crypto coin.
As there are many altcoins created each day, you need to choose the right coin with real-life usage and at the same time benefit the overall industry and humankind. Now to make it easy for you, we already have one such crypto coin that has real-life usage; at the same time, this coin counts itself in the top altcoins to invest in, 2021.
Let's dive into the article to learn all about this coin called Aave.
Understanding cryptocurrency
Crypto is a digital currency that came into existence in 2008 as a medium of exchange for goods and services, just like real money. But, unlike your real cash, crypto is not available physically but virtually. To be more precise, you cannot see, feel or touch cryptocurrency but can trade, invest and use it.
Cryptocurrency uses a highly secure blockchain network, which uses cryptography to keep its transactions and your crypto asset safe and secure. According to CoinMarketCap, the total number of cryptocurrencies is 7,812, with a total market cap of $324.716 billion (January 20, 2021).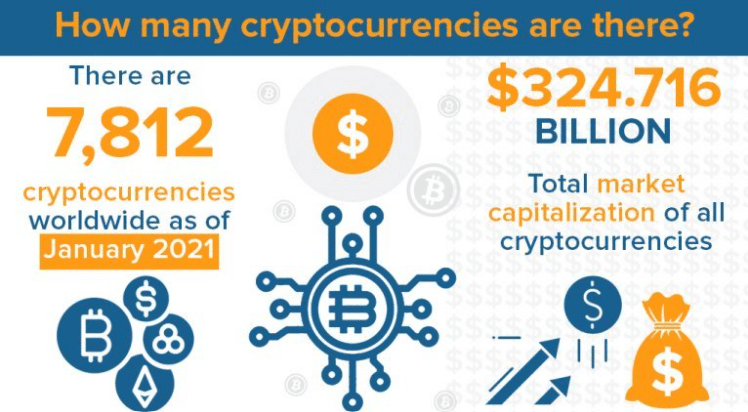 Once you know a bit about crypto investing, you might be interested in learning the potential crypto projects and coins you can start looking for. So far as we know, one of the best ones to go for is AAVE.
About the founder
Stani Kulechov, the founder of Aave, started the concept because he wanted to lend applications on Ethereum. The idea of Aave excited way long, even before decentralizing finance even existed. The founder of Aave was one of the dedicated entrepreneurs who adopted blockchain.
According to Kulechov, Aave's primary target market is to engage the crypto community already.
Understanding Aave
The word Aave in Finnish means a ghost. The title reflects the primary goal of the project — the creation of a transparent and open lending infrastructure using distributed ledger technology.
Aave is an open-source, no-custodian protocol for creating money markets. Investors provide liquidity in the market by staking their crypto to generate passive income through the interest, while borrowers can borrow at fixed or variable interest rates.
Aave was started in November 2017 and was initially named as ETHLend. Furthermore, the name changed from ETHLend to Aave in September 2018. The EthLend peer-to-peer network is based on the Ethereum blockchain. The internal crypto Aave (LEND) is used as a collateral asset.
Aave is a decentralized finance protocol commonly known as DeFi, allowing people to lend and borrow crypto, like any other centralized bank. Here the only main difference is the concept of how centralized and decentralized finance works.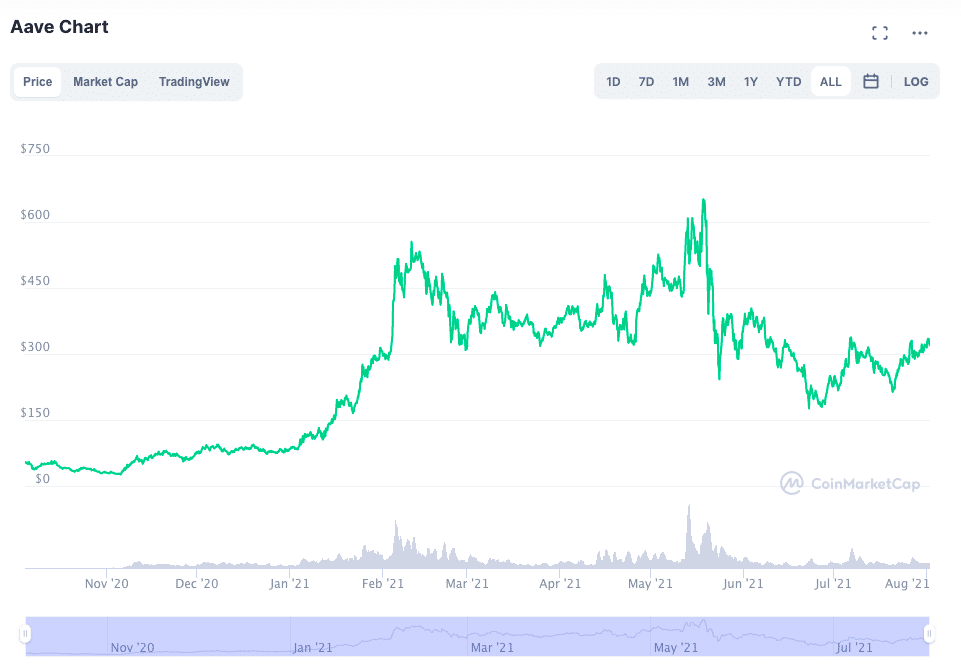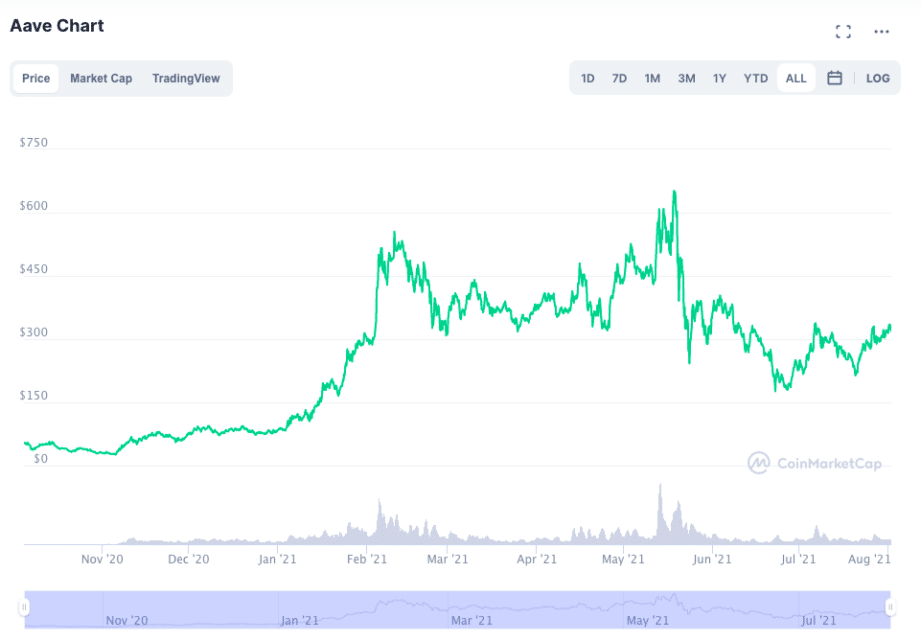 Centralizing finance means that the project and its tasks are taken care of by a particular organization, making it easy to undergo any changes. Whereas in decentralized finance, all the processes occur without an organization or human intervention that makes it immune to any changes.
AAVE ranks 28 according to the CoinMarketCap, with a total circulating supply of 12,931,347 AAVE coins.
What makes Aave unique?
This coin has a solid foundation with a unique working protocol compared to its competitors in such a gathered market space. In mid-2020, Aave was one of the most notable projects in terms of the total value of crypto locked in its protocol.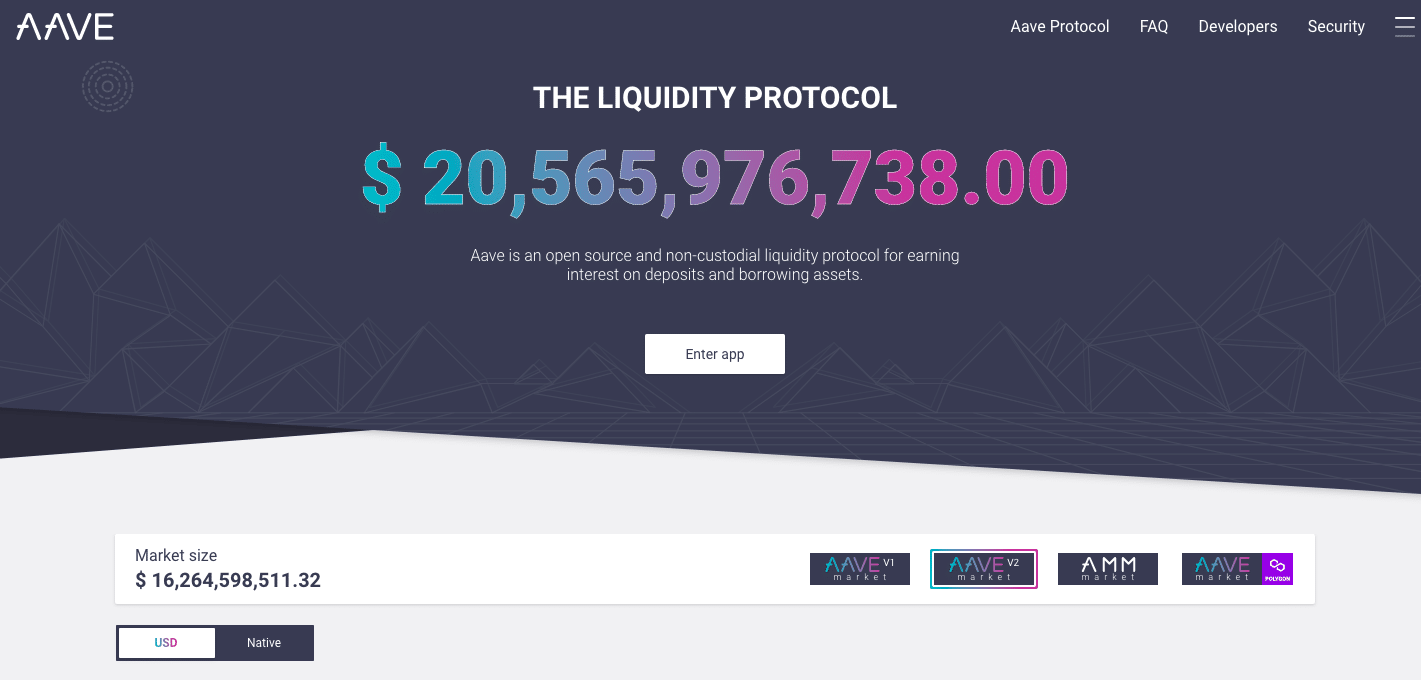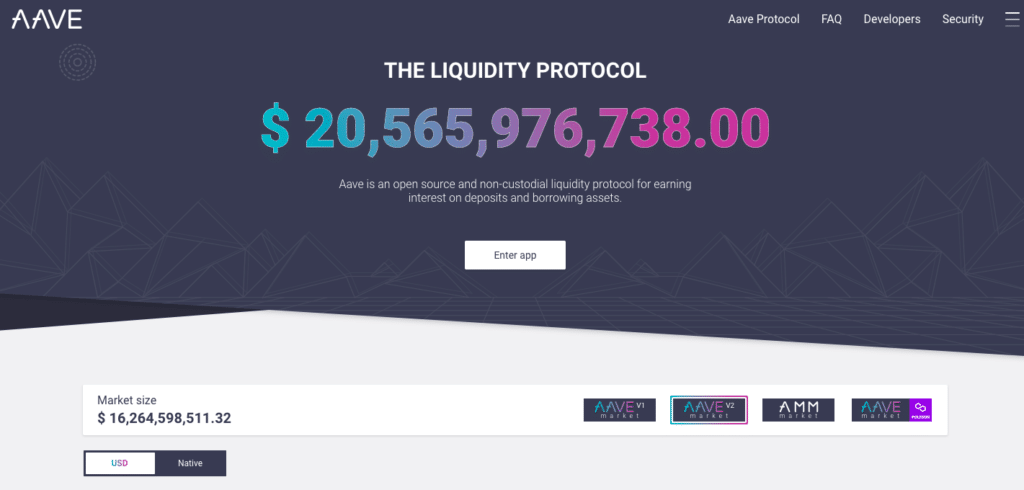 It has a liquidity pool, and investors or anyone seeking a loan can keep their owned crypto as security and take out a loan from this liquidity pool.
The unique liquidity pool here is by investors who keep their crypto in staking to earn interest.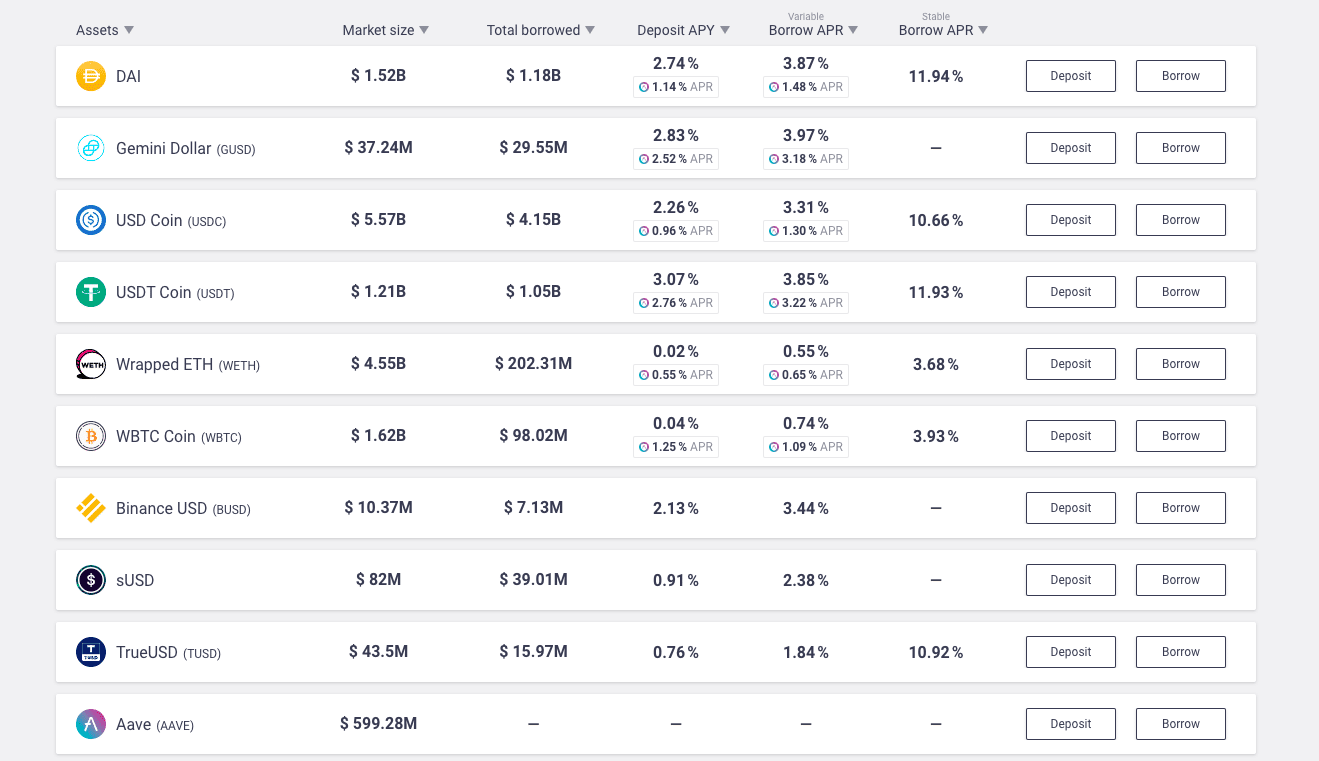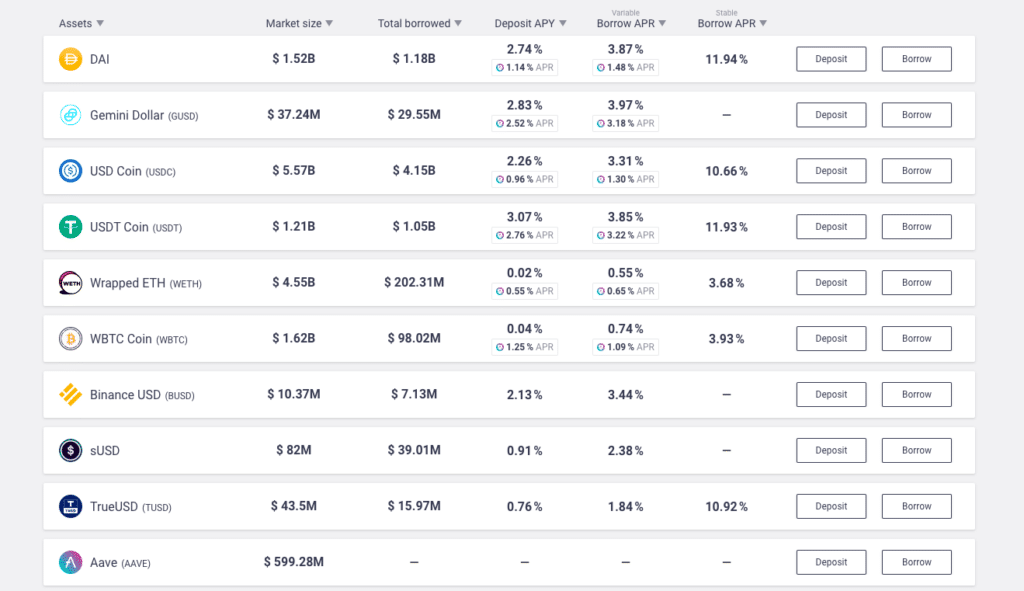 This DeFi project has 26 cryptocurrencies from which people can borrow and lend, indicating that users have a more excellent choice.
It allows the holders with discounted fees on the platform, and it also serves as a governance token — giving owners a say in the future development of the protocol.
Another opportunity for the borrower is that they can shift between variable interest and fixed rates. Variable rates help the borrower when they think the prices may fall in the future. In contrast, fixed rates can provide some certainty about costs during volatility in the crypto markets.
How to invest in Aave?
You can invest in these tokens through many exchanges. A few of them are Binance, CoinBene, and OKEx. You can buy Aave tokens like any other crypto, using fiat currency or the P2P option to get it using your local currency.
Talking about the recent trading prices of Aave, it has been traded at $213.34 at low and is currently at $321.79. If you are a long-term investor, you can choose to buy AAVE at any price and hold it for a long time.
Final thoughts
Aave has created a unique uncollateralized loan option that is the first type of loan in the decentralized finance space. The loan is called the "flash loan," with the loan's criteria to be paid within the same transaction. Investing in any financial asset is risky, and it is always better to have good knowledge about the project.
The fundamental analysis suggests that Aave tokens have a vast potential to grow in the coming future as there is a significant rise in the popularity of DeFi. The more the DeFi grows, Aave grows as it is one of the major and first to take a dip into the DeFi space.