Virtual reality came into existence in the 1990s, but it has gained traction and momentum only in recent years. At this time, VR is primarily utilized for entertainment and gaming purposes, but the technology is applicable in multiple professions and industries. Experts anticipate a lot of growth in this industry in ten years. Several research institutions predict a yearly growth of 18 to 44 percent from 2021 to 2028.
As an investor, you can capitalize on this trend in many ways. The VR sector encompasses multiple applications, and many companies are involved. VR companies have many areas to operate and focus on, from enterprise computing to consumer hardware to software. This will give investors plenty of stocks to choose from when looking to invest in VR stocks.
However, many companies are working toward adopting and developing VR technology. We present three top stocks in this article to begin your investing research. Let us first review what virtual reality stocks are in the next section.
What are virtual reality stocks?
They are companies taking part in the VR revolution. VR is a concept that is not entirely new, but many companies started adopting it recently. It is quickly becoming part of the norm with the popularity of motion tracking systems and head-mounted displays. The most popular VR companies are shown in the image below.
Virtual reality uses computer modeling to simulate a 3D world where the user is a part of. To get the most experience, users wear VR headsets. The first VR device was made in the middle of 1950s. Augmented reality is an enhanced version of virtual reality. It is intended to take VR to a higher level.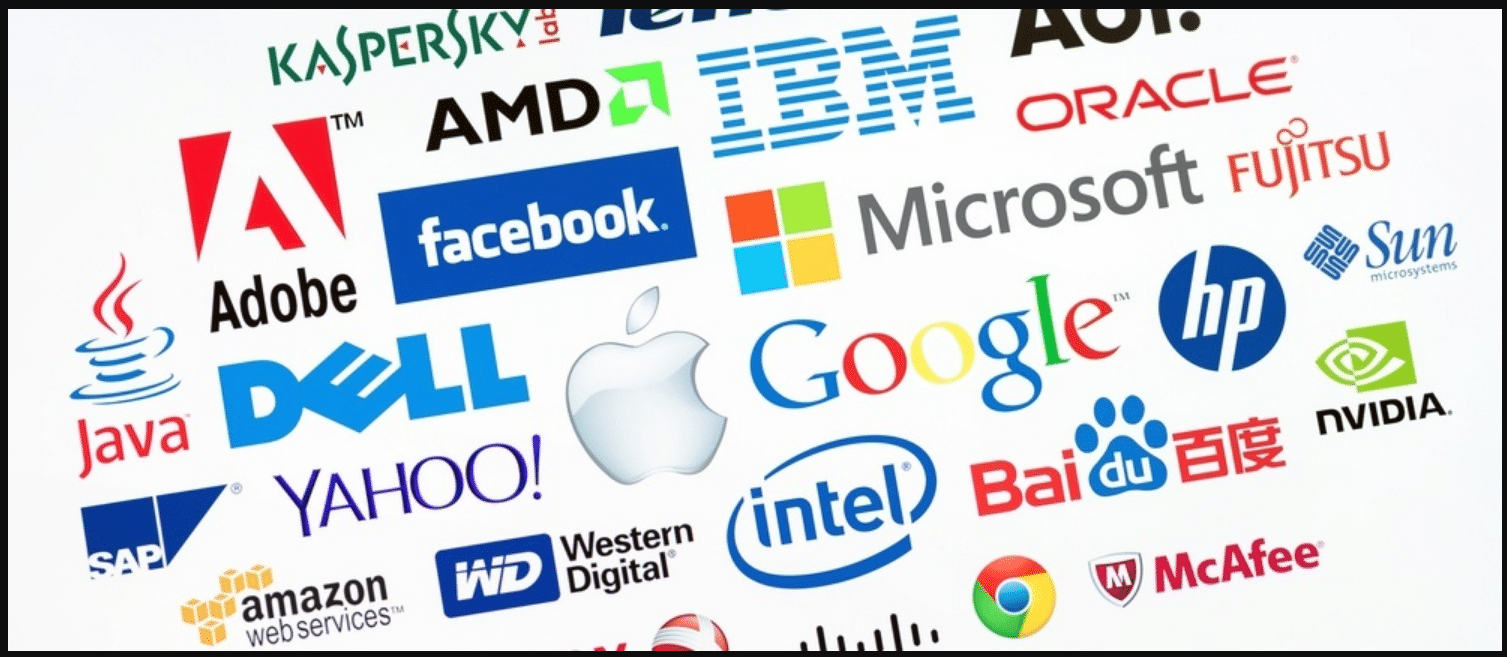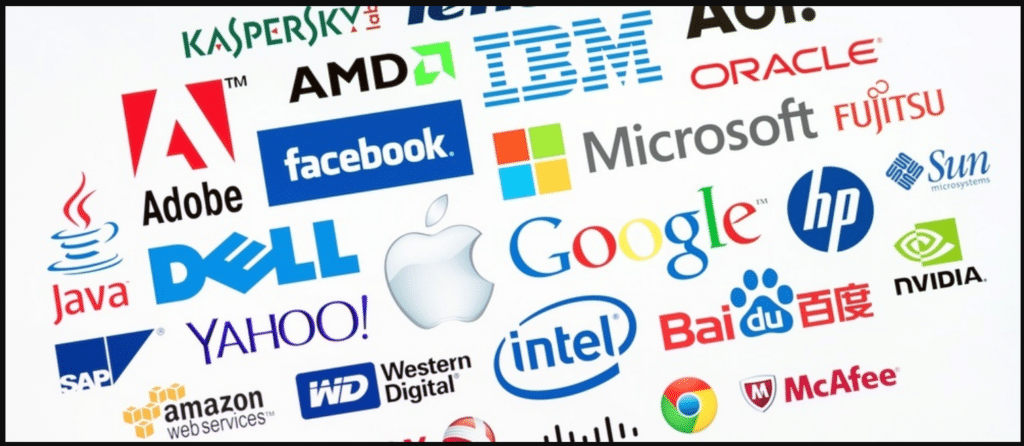 How to buy virtual reality stocks?
As the current trend indicates, adding virtual reality stocks to your portfolio may be a good decision. Because of the large number of stocks in the VR industry, selecting stocks could prove challenging. It would help if you did thorough research to find stocks with the most potential to grow.
You must start your search with the major players in the field. Understand what these companies are offering that puts them ahead of the pack. Since diversification is critical, you must buy multiple VR stocks to spread your risk. Also, be on the lookout for newcomers that show a lot of promise. Determine what value they try to bring to the industry and if consumers are likely to engage.
Top three virtual reality stocks to buy
Below are some of the best virtual reality stocks you can invest in 2022. There are many other companies in this field pushing for VR integration. The three stocks below are considered leaders in the VR space.
Meta (FB)
In 2014, Meta acquired Oculus, a top-of-the-line VR company. Since then, Meta has developed and market VR headsets and related drivers. In 2017, Meta CEO Mark Zuckerberg stated he would like to promote virtual reality and get on board 1 billion users.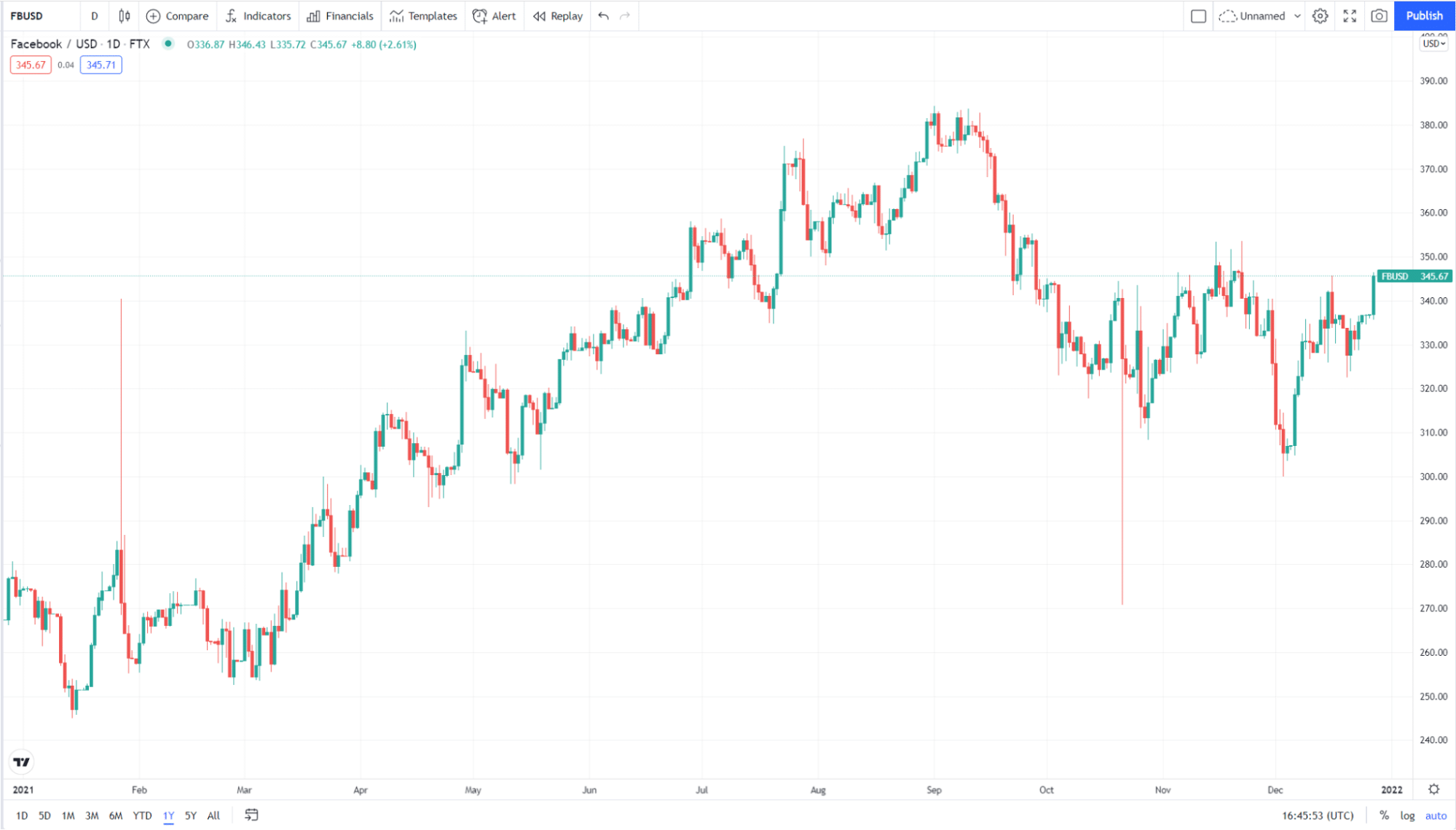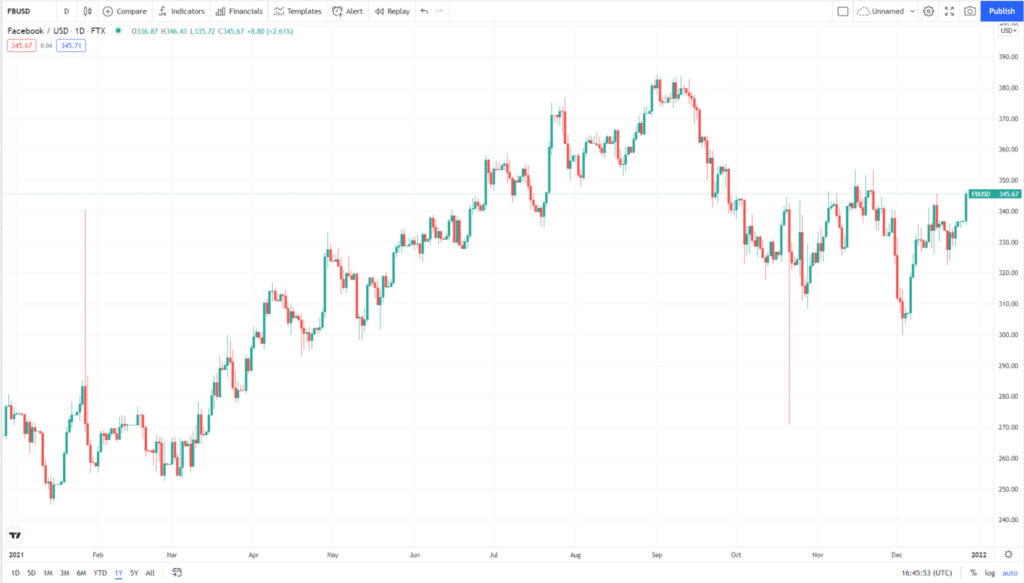 In the second quarter of 2021, Zuckerberg stated that Metaverse is the company's future. He envisioned replacing mobile internet, and he planned to direct efforts toward metaverse integration. Seeing this rhetoric about Metaverse and virtual reality, you would do well by including Meta in your list of prospective stocks for 2022 and onward.
Alphabet (GOOG)
It might be no surprise that Alphabet is a key player in the AR and VR industry. The company's previous embarkation with Google Glass has paved the way for innovative products to come into the scene. These include Google Lens, Google Earth VR, YouTube VR content, and Google Map overlays.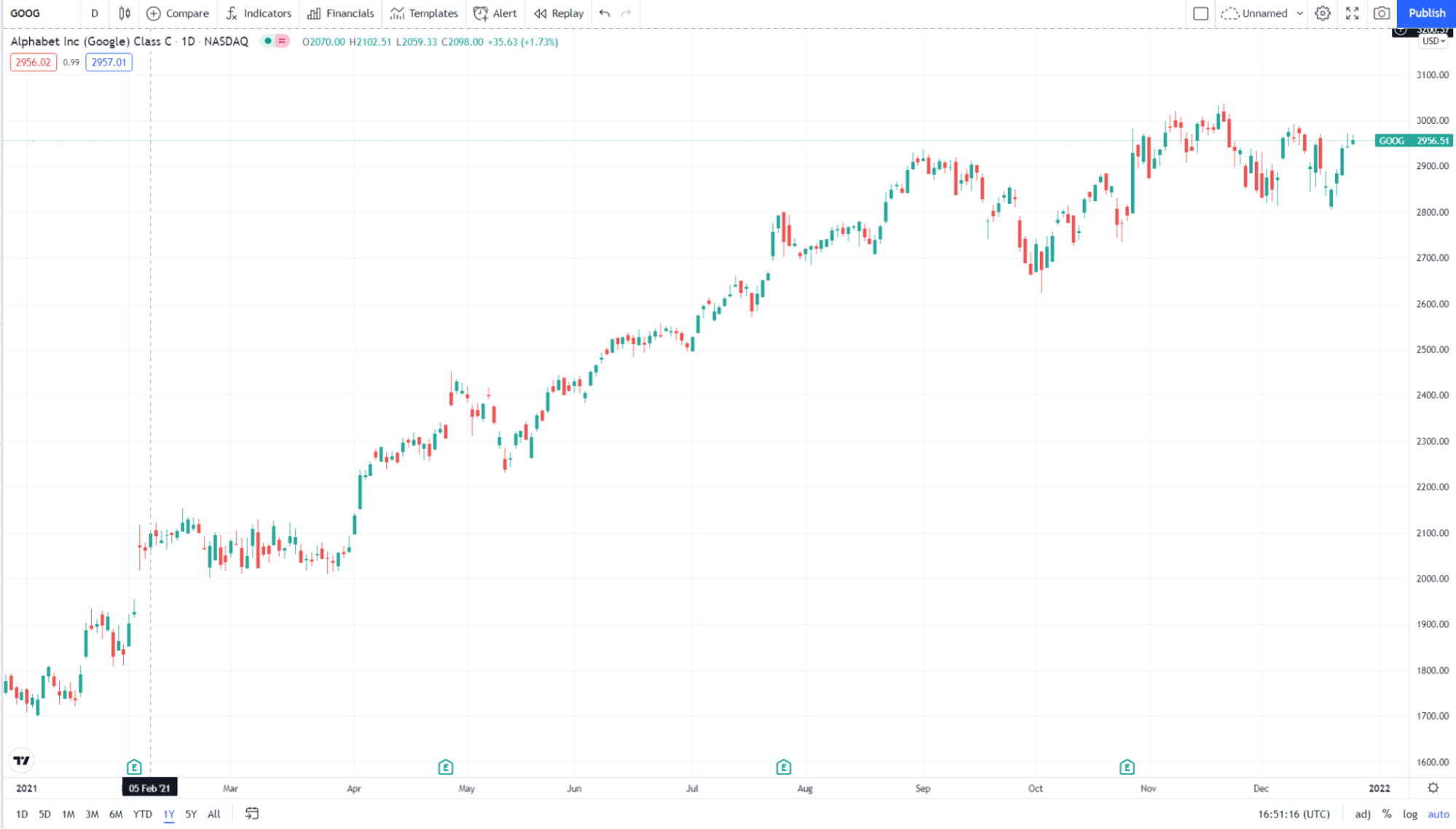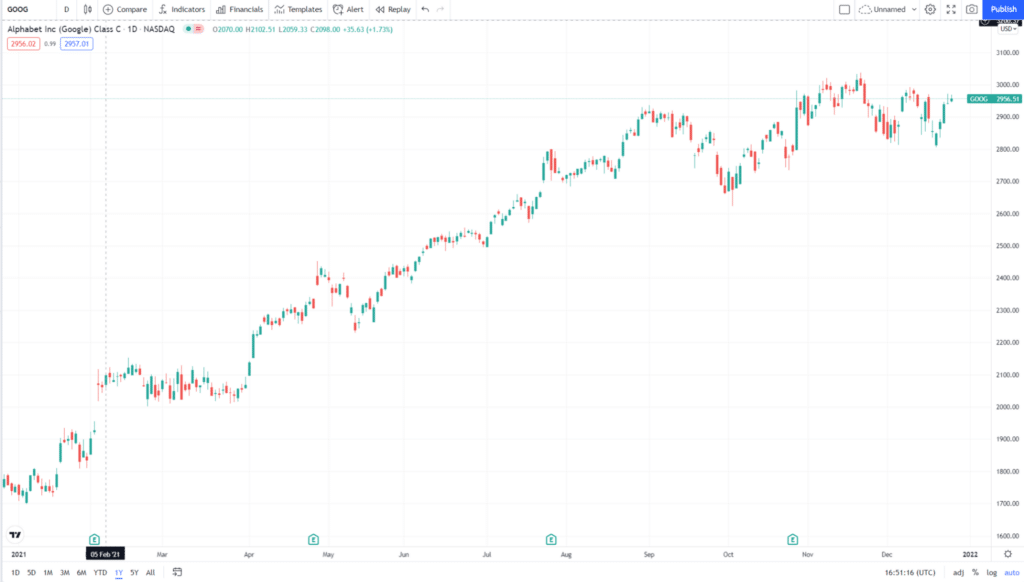 Quite probably, Alphabet will become a major provider of VR software. Since most smartphones run on an Android system, it is likely possible to be the default OS of VR hardware. To promote the utility of virtual reality and retain its position as a leader in VR technology, Alphabet is looking to build its own programs that will run on existing platforms. If you are looking for a stock with great potential for future growth, Alphabet could be a strong candidate.
Microsoft (MSFT)
While other technology firms focus on providing products for consumer use, Microsoft directs its VR business at enterprise clients. It released its holographic smart glasses Hololens in 2016, ready for enterprise applications. It sells this device to educators, healthcare providers, and manufacturers. Microsoft has developed a slew of sector-specific applications for this device, compatible with over 200 supported applications from partners.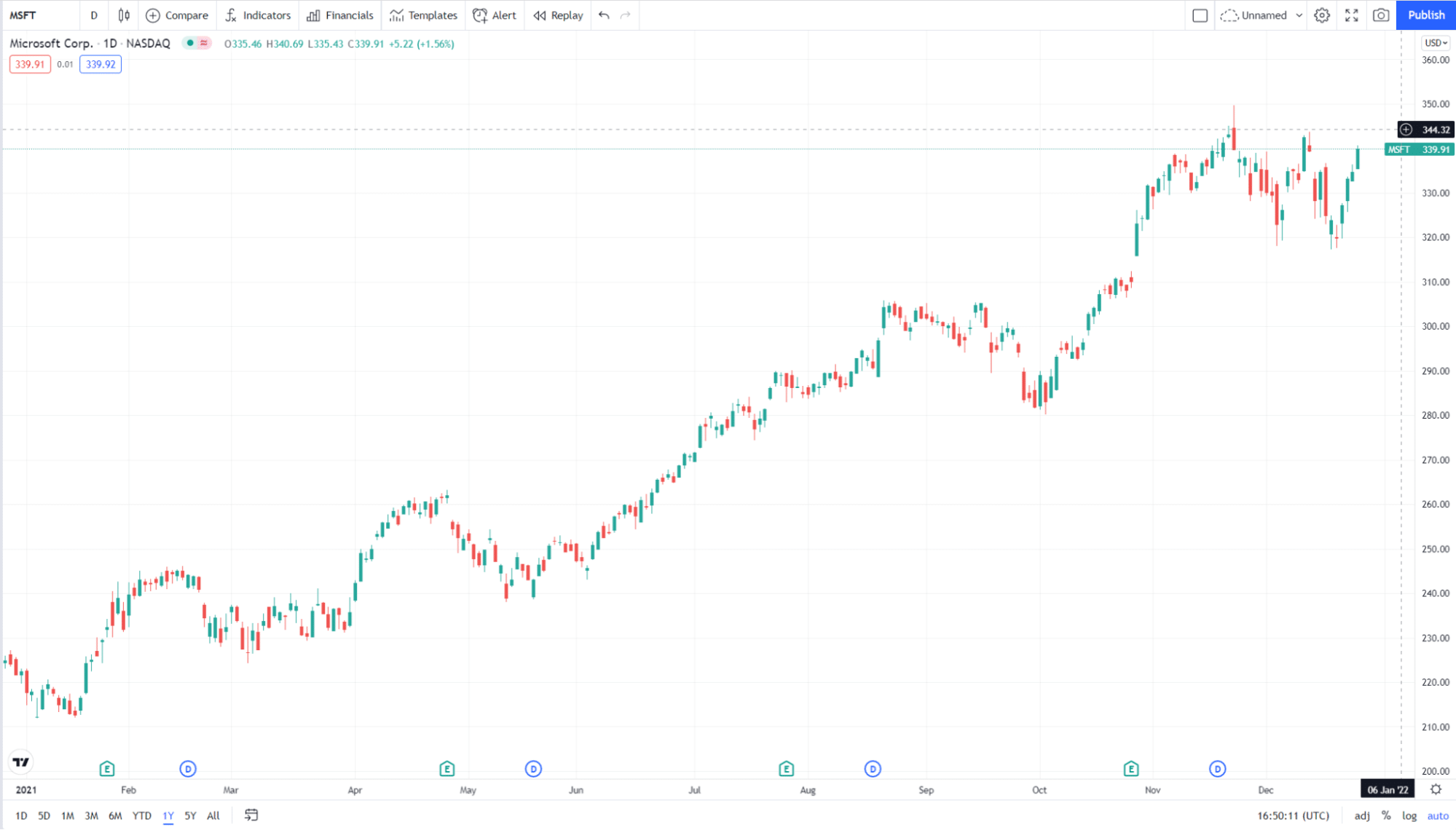 At the beginning of 2021, Microsoft inked a $22 billion deal with the US army. The Army entered into this agreement to get customized Hololens equipment that they can use to train, rehearse, and fight all in one platform. This deal with the Army shows the practical, real-world application of the firm's device and software. This breakthrough could herald the discovery of other applications of VR beyond entertainment and gaming.
Final thoughts
Research shows that investment in VR and AR technology could multiply 21 times over the course of four years. It could reach a total value of $17.5 billion by the end of 2022. It may be a good time to invest in this trend before it becomes mainstream. Take note that you have many options in terms of VR stocks to buy. New companies might jump onto the bandwagon in the coming years.
The three stocks above are the leaders in this industry and are worth considering. To succeed in your investing, you must be on top of the game and ahead of the pack. Do your research to find potential VR stocks and be updated with the latest developments in the field.