Metaverse stocks are one of the most popular investing themes right now on the stock market. Virtual reality has been a trademark of science fiction literature and film for many years due to advancements in virtual reality (VR) technology and computing capacity. There's no doubt that Facebook's newest upgrade has sent shockwaves across the technology industry, whether we're discussing augmented reality (AR), virtual reality (VR), or digital entertainment.
The idea entails the creation of integrated virtual online worlds in which people may live, work, and play together in harmony. Never forget that the metaverse isn't something that Facebook created. This is a concept that has been around for quite some time. Here we will learn about the top 3 Metaverse-related stocks in 2021/2022 and how to Invest Wisely.
Top 3 Metaverse related stocks 2021/2022
A virtual reality universe, at its foundation, would work similarly to the internet that we are familiar with, but one in which our avatars could walk about and engage. The metaverse has the potential to grow to be as large as the internet in terms of size. Virtual worlds could be of many different kinds in the metaverse, which would change how people interact. Although the metaverse is only in its conceptual stages, the possibilities are unlimited.
According to their estimates, Bloomberg Intelligence predicted that the worldwide metaverse industry might reach $800 billion by 2024. As a result of Facebook's current announcement, numerous metaverse stocks have risen to the top of the stock market's priority list.
1. Roblox
As the closest approximation to a social metaverse currently in existence, Roblox is an online gaming and entertainment platform. As a result, Roblox Studio, the company's desktop-based design tool, is used by a worldwide community of millions of developers to create their own immersive multiplayer experiences. One of the major online entertainment platforms for audiences under 18 and powered by its community of users and producers is YouTube.
A market analysis of Roblox
On November 16, the company's Investor Day 2021 offers a great deal to look forward to. However, on Monday, Roblox shares fell after its most popular games were unavailable for three days due to a weekend outage. So there might be a problem, but it could be a temporary glitch.
2. Unity Software
Unity Software owns one of the two most popular 3D video game engines, which allows developers to manipulate how players move and interact within their games. San Francisco-based Unity Software provides this technology.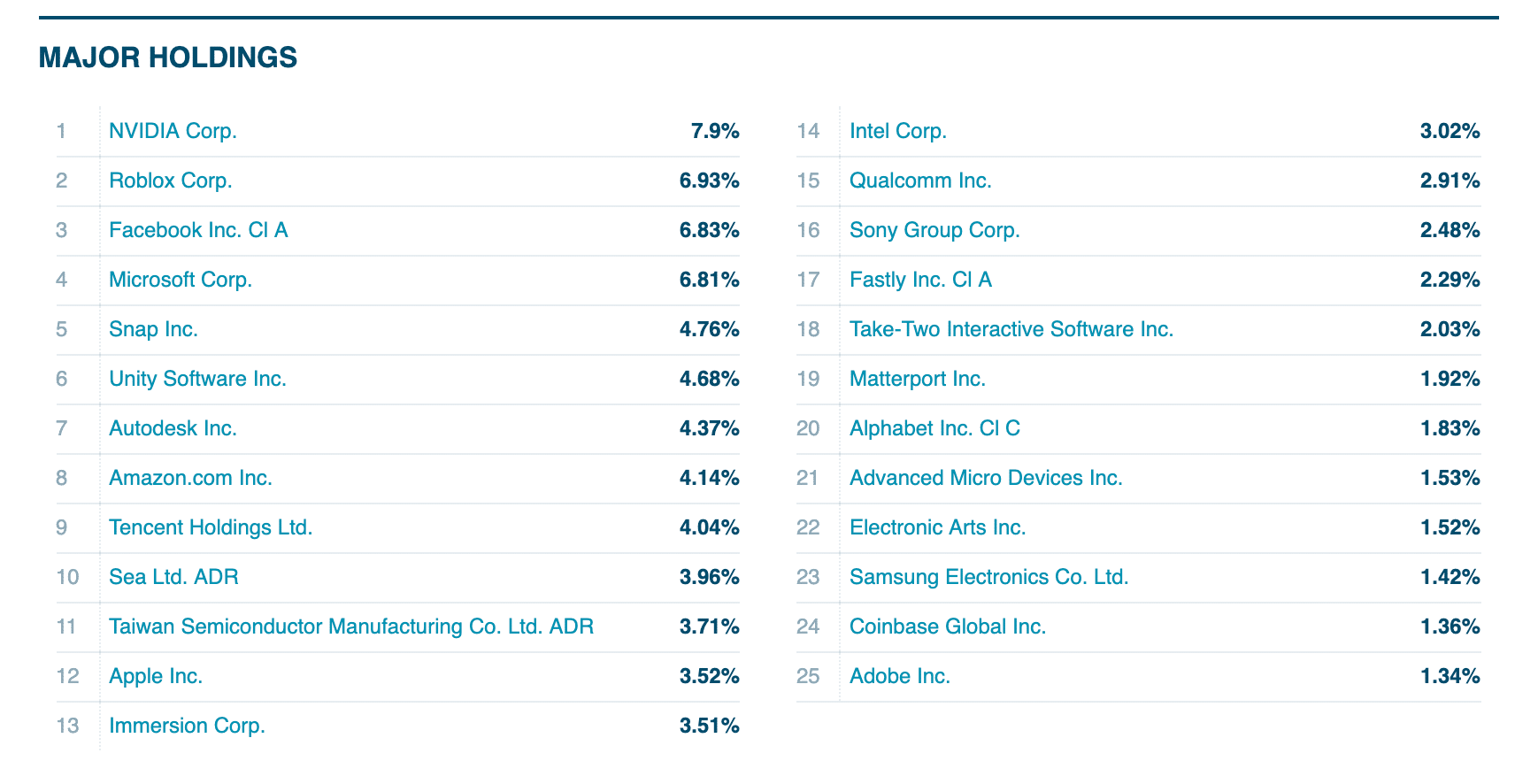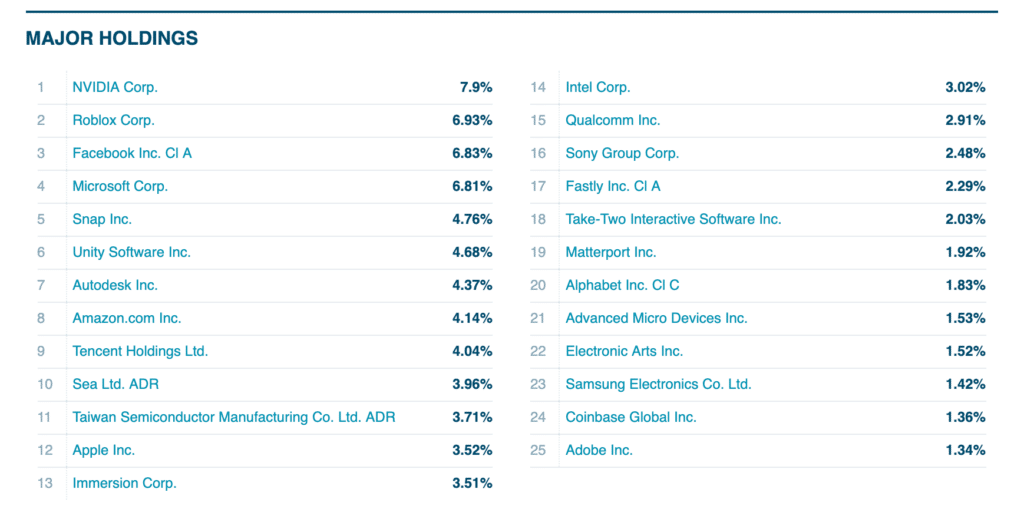 Unity's technology is used significantly by practically all of the finest games available in the worldwide video game industry. As a result, U stock may become a popular choice for investors wishing to place a wager on the gamification of the metaverse.
Unity has announced a cooperation with Tripolygon, a 3D modeling firm that specializes in metaverse applications, which was announced last week. Furthermore, this announcement comes less than a week after the official introduction of the Unity Gaming Services (UGS) platform by the Unity Technologies Corporation.
Unity's UGS technology allows content developers to create 2D and 3D content for augmented reality and virtual reality devices. \
The metaverse will require other consumer smart devices. In addition, UGS makes it possible to run applications across several platforms. Additionally, it would enable video game producers to reach other gaming marketplaces, further encouraging the usage of Unity's capabilities.
What's involved in investing in Unity Software?
The most important thing to remember is that Unity did not develop such games. Instead, the firm delegated this authority to a large number of independent developers. The metaverse will not be constructed only by a large corporation such as Meta Platforms. It will take hundreds, if not millions, of content providers to do this. Unity's mission is to provide those creators with the tools they need to be successful.
Perhaps the most significant disadvantage of Unity's present platform is that it is not specifically designed for artists. However, Weta Digital, the visual effects firm that worked on films such as Avatar and The Lord of the Rings, will be acquired by the corporation, which will help it to overcome this deficiency.
Unity's current revenue may not seem to be sufficient to warrant the company's market capitalization of more than $50 billion. But, on the other hand, if the metaverse grows to be as significant as many anticipate, this stock might be a huge winner in the long run.
3. NVIDIA
NVIDIA has consistently been ranked among the top semiconductor companies to purchase long-term by investors seeking the finest semiconductor stocks to invest in. As a manufacturer of graphics and video processing chips for high-end computers and artificial intelligence, its offerings distinguish it as a dominant player in the world of metaverse stocks.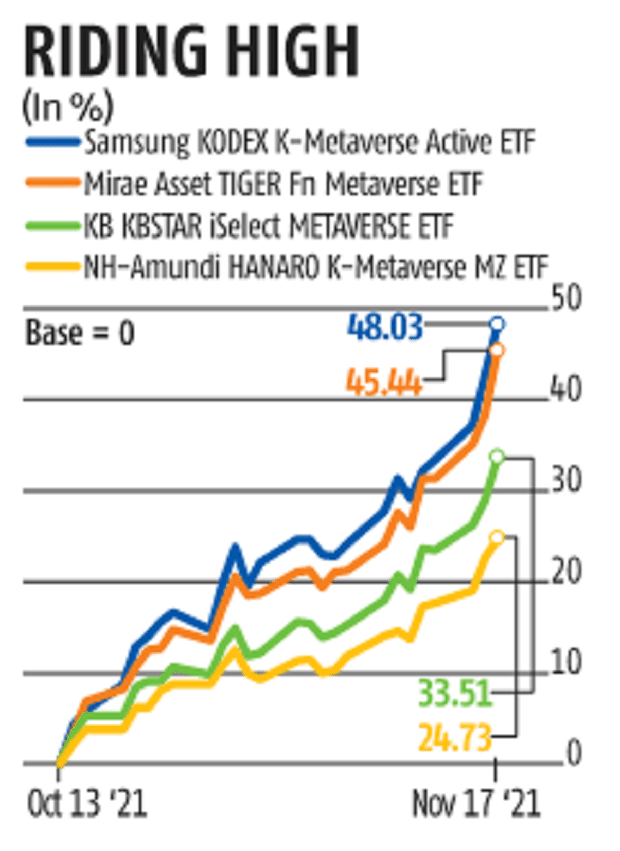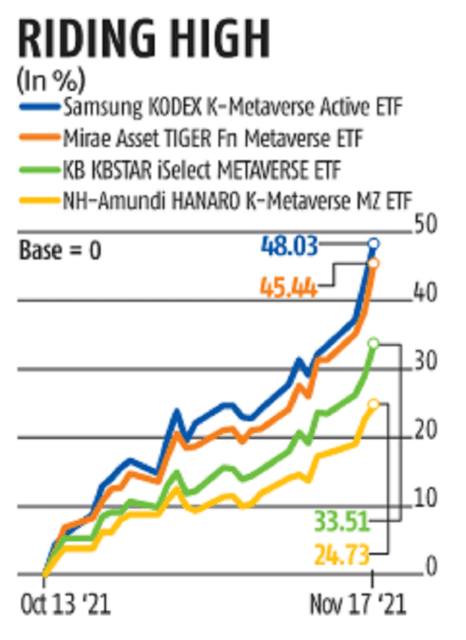 NVIDIA processors can play a critical role in delivering the huge amount of computing power the metaverse requires. For those who aren't aware, NVIDIA chipsets are already making their way into various servers and other centralized computers required to do sophisticated computations.
What is NVIDIA's investment strategy?
More than that, NVIDIA is developing its metaverse platform, known as Nvidia Omniverse. The Nvidia Omniverse platform is a virtual reality platform that connects 3D worlds to provide a seamless virtual reality experience.
This software offers a broad variety of corporate applications, ranging from design collaboration to modeling real-world architecture to developing tools for training robotics. If you are positive about the metaverse, it is tough not to add NVDA stock to your watchlist while considering everything.
Final thoughts
Meta, which changed its name to Meta last month, announced that it intends to focus more on the metaverse, an interactive virtual world accessed through headsets or smartphones that allows people to collaborate and connect. However, although Facebook is a leader in this field, several other businesses, such as Microsoft and Disney, have started to make investments in the metaverse as well. Metaverse stocks mentioned above, based on analysis, are promising investments in 2021/2022.