Cobalt is rapidly becoming one of the world's most valuable metals. According to an expert market research group in New York, the global cobalt market will need 198,262-kilo tonnes by 2025. In other words, the market is expected to grow at a compound annual rate of 9% between 2020 and 2026.
Cobalt is a byproduct of nickel and copper mining. It is used in several important sections of the global economy, which drives the demand for cobalt. Several business managers predict that the hard and silvery metal demand will double in the next few years.
Cobalt started the new year off on a good note because investors started paying more attention to electric cars and battery metals.
This article highlights the top three cobalt stocks — best for high returns for investors in 2022.
Why is it worth investing in cobalt stocks?
The growth of the new economy is still outpacing the general economy, and it will keep doing so for the foreseeable future. As a result, batteries made up less than 1% of the demand for cobalt in the mid-1990s.
When lithium-ion technology took off, demand for cobalt rose from 2,900t in 1999 to more than 70,000t in 2021, with a Compound Annual Growth Rate (CAGR) of 15.6% over that time.
Cobalt-based lithium-ion batteries, first made commercially available in the 1990s, are now the primary power source for most portable devices. As a result, the demand for cobalt has been split up between new and old economy users. Therefore, it is profitable to invest in Cobalt stock based on its future demand and supply.
How does it work?
Cobalt prices, a key component of lithium-ion batteries used in electric cars, started the year off on a good note and have kept that up so far this year. Demand for essential battery metals like lithium, graphite, and cobalt is likely to keep rising as electric cars become more popular.
Forex trading platform is used to purchase and sell these stocks to maximize profits while trading in the stock market and understanding the essentials of equities and industries. Market research plays a vital role in profit-making in cobalt stocks.
How to start?
Do a self-examination that looks at your relationship with money when you start. For example, do you think of life as a struggle, with each dollar taking a lot of work to get?
The first step to learning how to trade the financial markets is to read charts and price movements. Then, technical and fundamental analysis can figure out how prices move.
In the digital market, you will be able to show that you own a particular Cobalt stock if you buy and hold it on an online Forex trading platform.
Top three cobalt stocks to buy
Here is a list top three cobalt stocks to make a good profit in 2022.
Glencore (GLEN.L)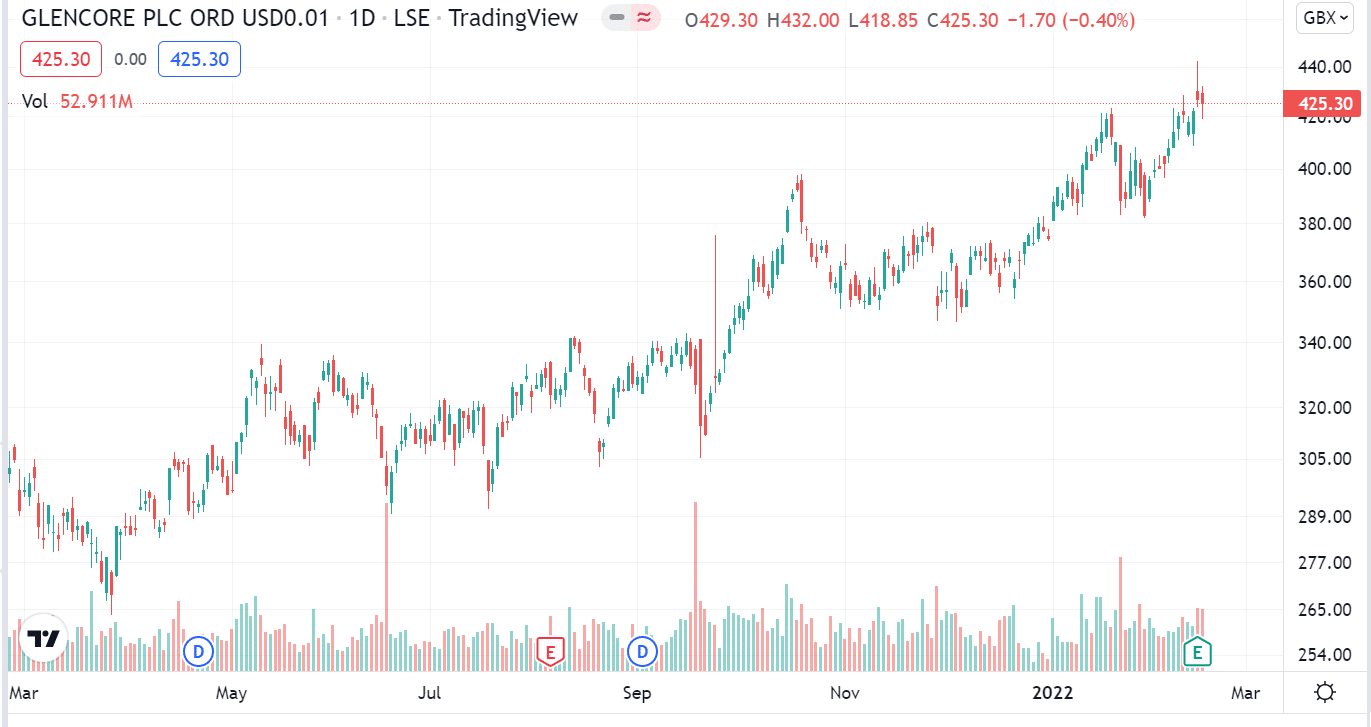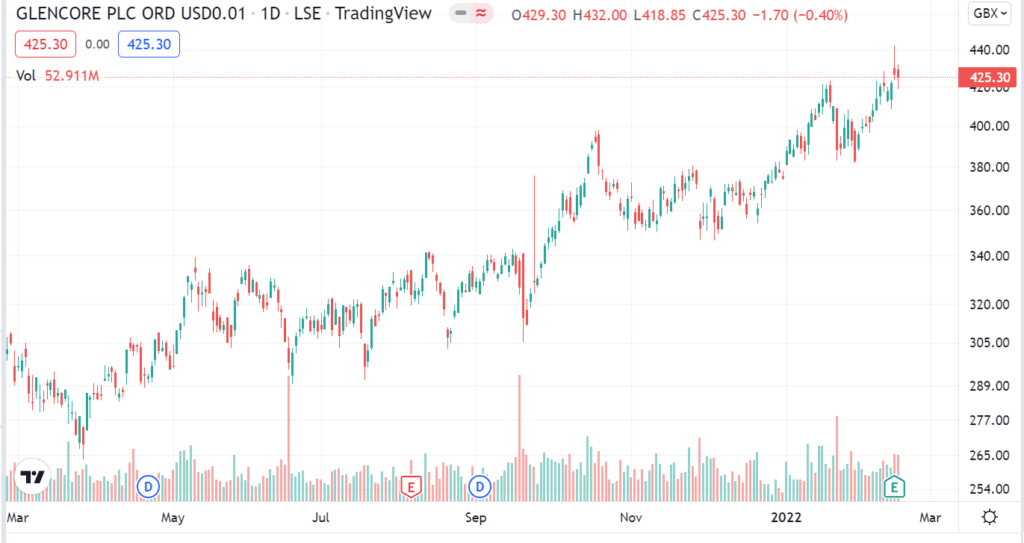 52-week range: $229-$442
1-year price change: the Glencore stock market hit a yearly high of over $442 at the end of December 2021. However, the asset's price touched a yearly low of $229 in the middle of May 2021. It had risen by 47.6 % by the year's close.
Forecast 2022: $486-$532
Glencore, one of the world's largest cobalt producers, is based in Switzerland and has operations in the Democratic Republic of the Congo, Australia, Canada, and Norway. In addition to cobalt, the company is interested in various other metals and minerals.
The company also conducts oil exploration and production and the transportation, distribution, storage, and bunkering of crude oil and natural gas for a wide range of businesses worldwide.
Copper and battery metals demand has boosted the company's stock price over the previous three months. As per the researcher's list of the best cobalt stocks to purchase in 2022, Glencore is the best to make a significant profit.
Freeport-McMoRan (FCX)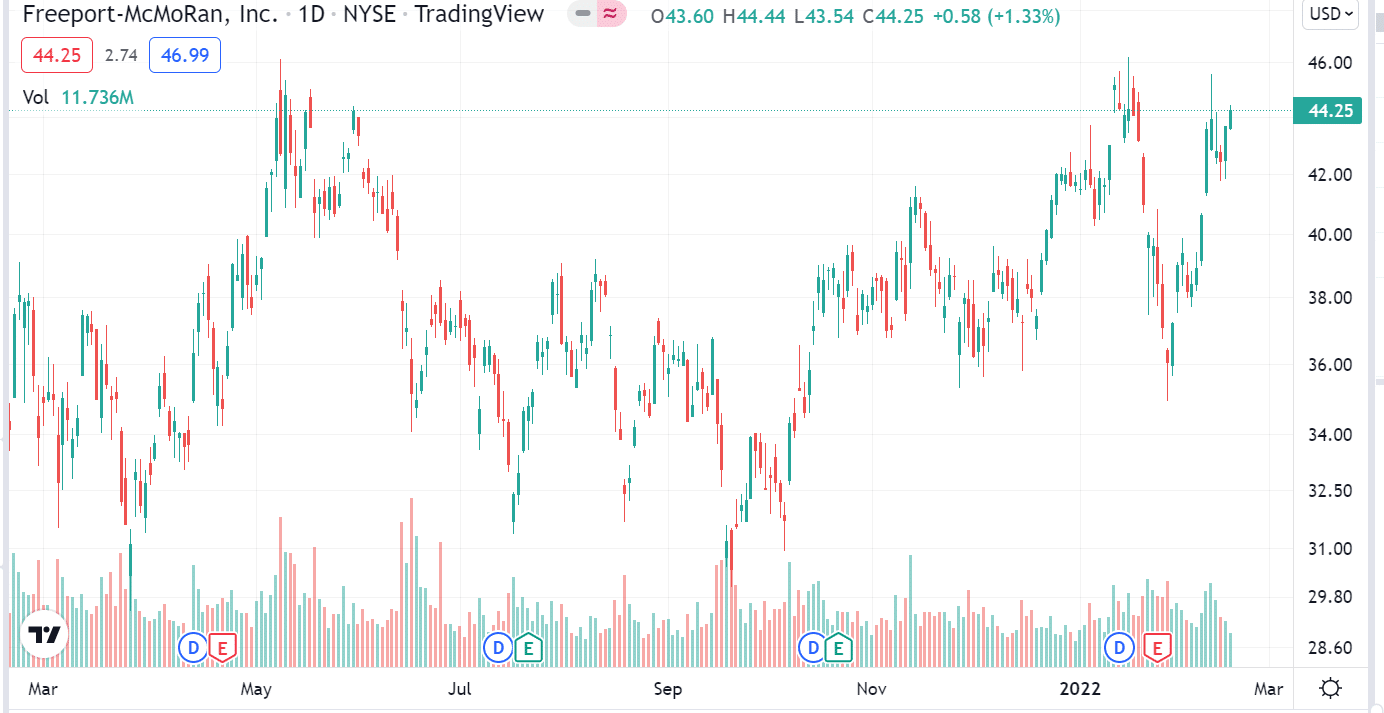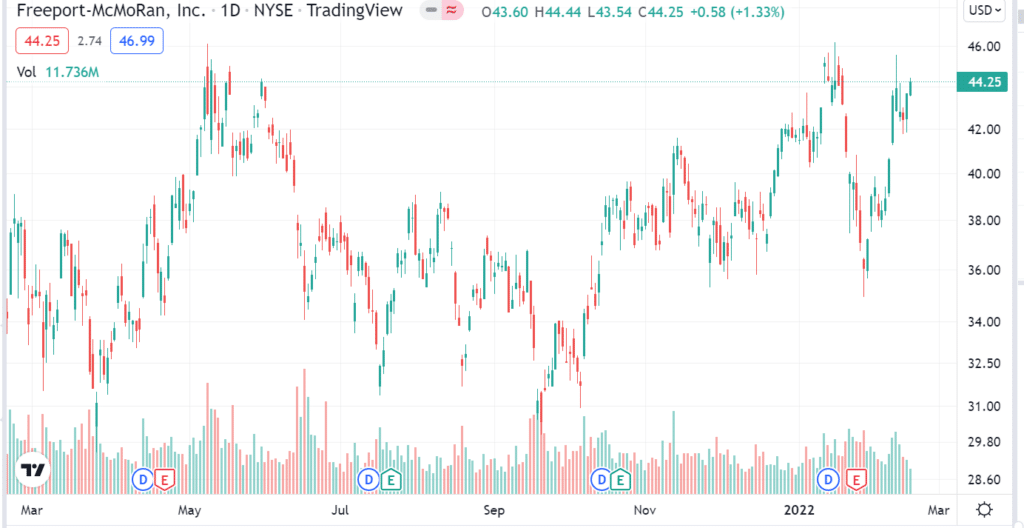 52-week range: $29.4-$46.2
1-year price change: FCX share values hit a yearly high of over $46 in early May 2021. The asset's price touched a yearly low of $29 in mid-September 2021; it surged by 60.1 % by the year's close.
Forecast 2022: $46-$67
In the Democratic Republic of Congo, Freeport-McMoRan Inc. (NYSE: FCX) is a mining company that partners with other firms to extract cobalt and copper. The mineral cobalt is a byproduct of the copper mining industry.
Additional mining interests are held in South America and Indonesia. All of these precious metals are mined in addition to oil and gas by Freeport-McMoRan. The corporation has more than 150 wells in operation worldwide, with most of its oil reserves located in California.
Copper demand from China and the United States propelled the company's stock to new highs in March 2021, as the global economy reopened following pandemic vaccines. In addition, the demand for copper and cobalt is expected to soar this year as China prioritizes the production of electric automobiles, which require enormous quantities of metals.
Vale S.A. (VALE)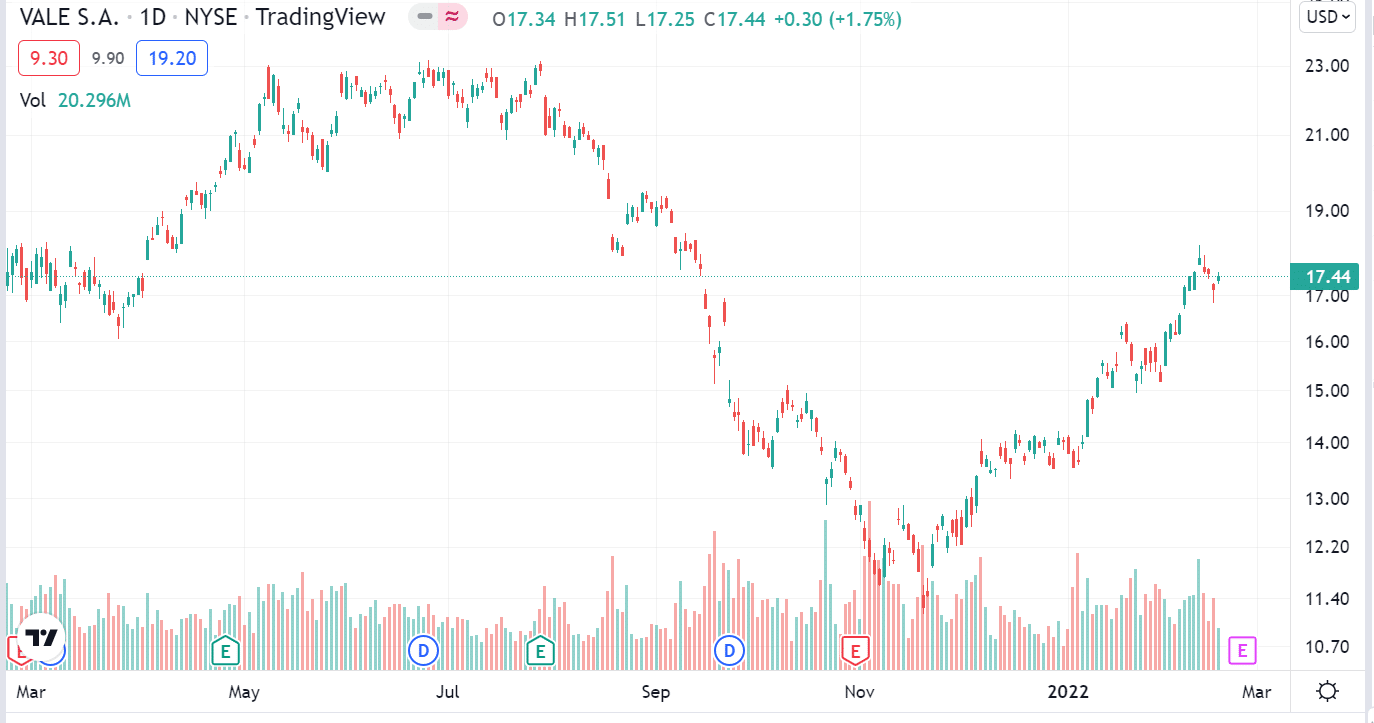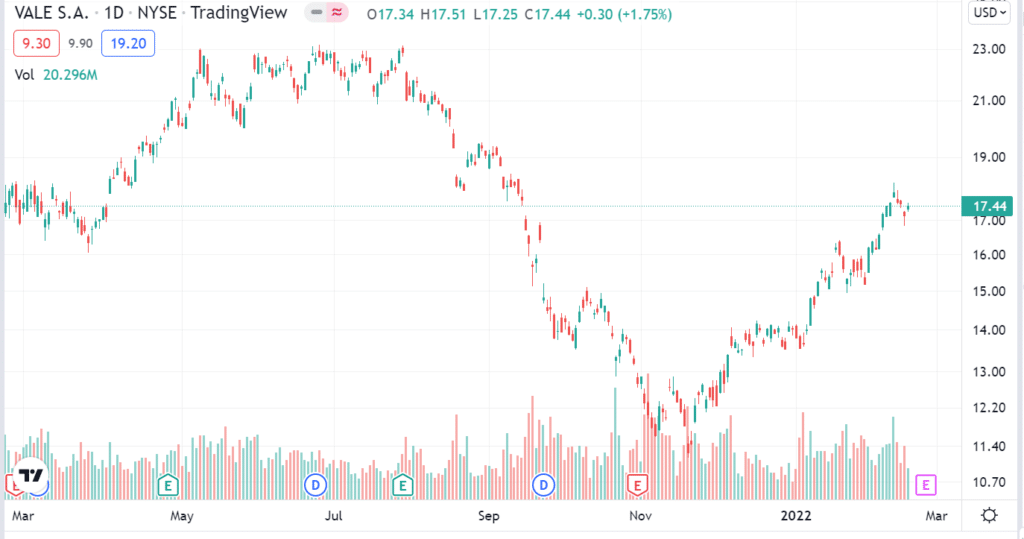 52-week range: $11.1-$23.18
1-year price change: In late March 2021, VALE shares hit a yearly high of roughly $23. It dropped by 23% at the end of 2021, despite the asset's price hitting a record yearly low price of $11 in mid-November 2021.
Forecast 2022: $19-$30
VALE is a metals mining corporation based in Brazil. Along with coal, the company mined ferrous and base metals. Iron ore mining may be used to make various products: manganese and nickel are two of the most common. Other products include copper and gold, as well as silver. It also mines metallurgical and thermal coal for use in power generation. One of its main goals is to expand its cobalt mining and sales operations.
Upsides and downsides
Here are the significant upsides and downsides of investing in cobalt stock.
| | |
| --- | --- |
| Upsides | Downsides |
| It is simple to purchase cobalt stocks to get a significant profit in Forex. | Heavy taxes on the profit. |
| It is unnecessary to have a large sum of money to begin investing in cobalt stocks. | Need of a lot of market research, evaluations, and analysis. |
| Profits from price appreciation as well as dividends. | The rapid changes in stock values cause emotional ups and downs. |
Final thoughts
The demand for electric vehicles (EVs) is rising, meaning more businesses and investors will make money from the rising demand for cobalt.
The fight against global warming requires that electric cars be used more and more. Unfortunately, the most expensive part of electric cars is the lithium-ion battery, which needs lithium, nickel, and cobalt.
The first half of the year was good for the cobalt market, and prices kept going up into the fourth quarter. As a result, market analysts estimated that cobalt would end the year more than twice as high as when 2022 started.