NFT stocks have caused an uproar in the stock market lately. NFT marketplace OpenSea stated that NFT sales peaked at $160 million in June 2021. Another website indicated that there are more buyers than sellers of NFTs right now. You must have known in economics that when the demand of a commodity overcomes supply, the price will shoot up.
As you might be aware, the prices of some NFT stocks rose to unprecedented levels. Take the Cloudflare stock (NET), for example. Its price continues to fly like a rocket to this day. One catalyst of this motion is the great attention that NFTs gain from familiar public figures.
Seeing this trend, you might ask if it is still favorable to buy NFT stocks right now. Be aware that not all NFT stocks have already taken off. There are still stocks you can buy at lower prices. In this article, we present our top five picks for NFT stocks to invest in. Keep reading to find out.
What is NFT?
It is a digital asset available in various forms, such as digital art, tweet, image, avatar, and a whole lot more. As an asset, it has monetary value. You can buy and sell NFTs in dedicated marketplaces using crypto as the medium of exchange. Once created, an NFT is recorded in a blockchain.
NFTs are like limited-edition items, and each one has a unique identifying code. These attributes make NFTs different from many digital creations. Generally, you can reproduce unlimited copies of traditional digital assets such as music and video. The number of NFTs, on the other hand, is tightly controlled. Not only will this prevent piracy, but it will keep the value of NFT assets high, particularly if the supply is cut off.
How does NFT work?
Creators can make unlimited types of NFTs. An example of NFT is an avatar that you can create and sell at a price. Once an NFT has been produced, it is published in an NFT marketplace. Through a proof-of-work algorithm, the ownership and identity of an NFT is verified. This technology is the same as that being used to validate transactions in the major crypto such as Bitcoin.
The Ethereum network supports the majority of NFTs at present. This monopoly might change in the future as interest grows in using Polkadot and Cardano platforms. This is still a future plan, but Polkadot and Cardano have seen massive growth already.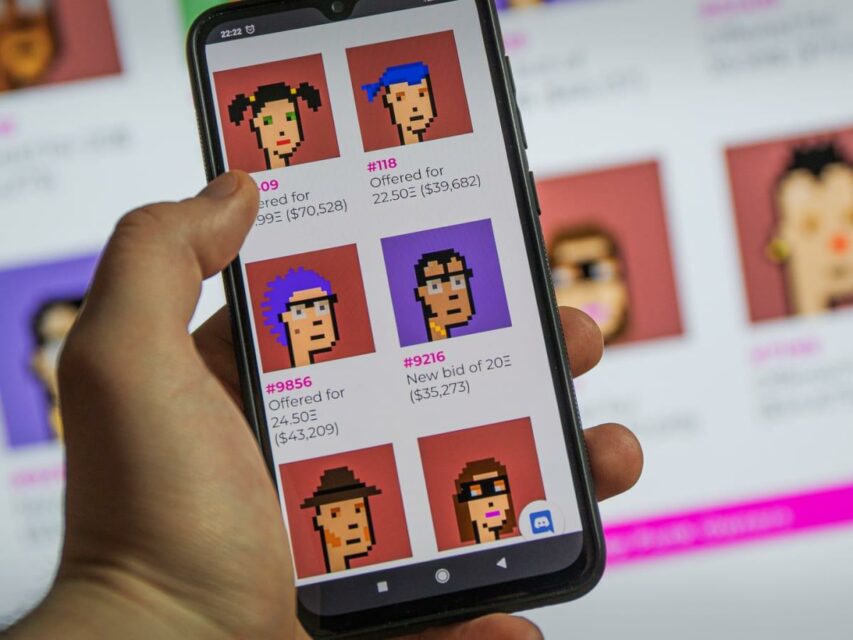 How to invest in NFT stocks?
While you can buy NFTs from particular marketplaces that sell digital assets, you can purchase NFT stocks the way you buy any stocks. This means you would need a brokerage firm to buy NFT stocks.
Follow the steps below when looking to invest in NFT stocks:
Find a broker that sells your NFT stocks of choice.
Open an account with that broker, and verify your account.
Put money into your account.
Decide how many shares of NFT shares you want to buy.
Execute your order.
How to manage risk?
As with any investing, NFT stock investing involves risks. Do not buy some NFT stocks just because your colleagues already did. While these stocks have seen massive growth lately, going with the crowd is not a good approach. Strong market fundamentals must back the movements of NFT stocks. Otherwise, these stocks must have moved purely on hype, which will die down soon.
Top five NFT stocks to invest
We list our top five best NFT stocks to buy at present. The basis of this listing is the market cap, company earnings, and overall stock price valuation. The order of importance declines as you move down the list.
No. 1: Twitter, Inc. (TWTR)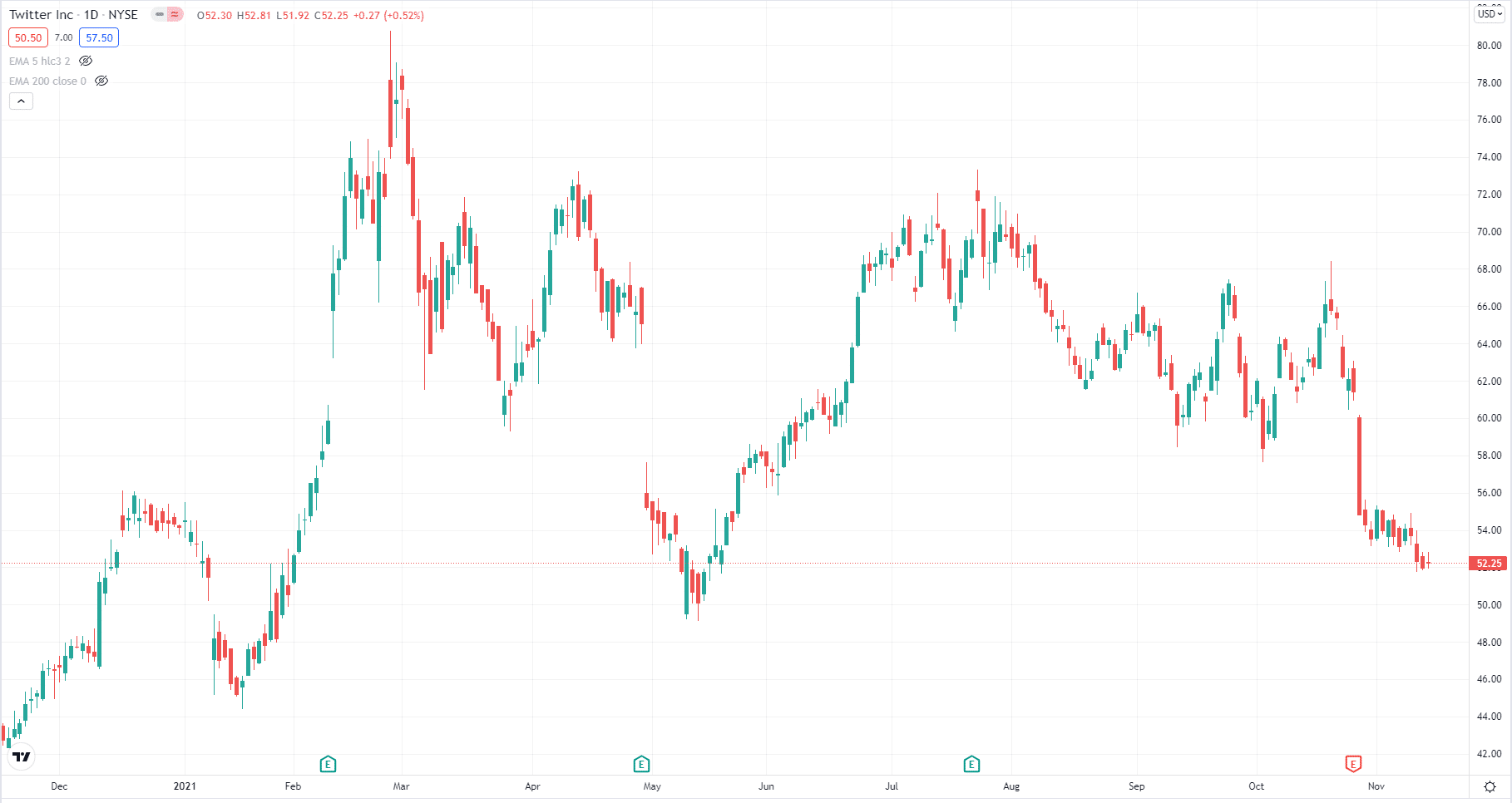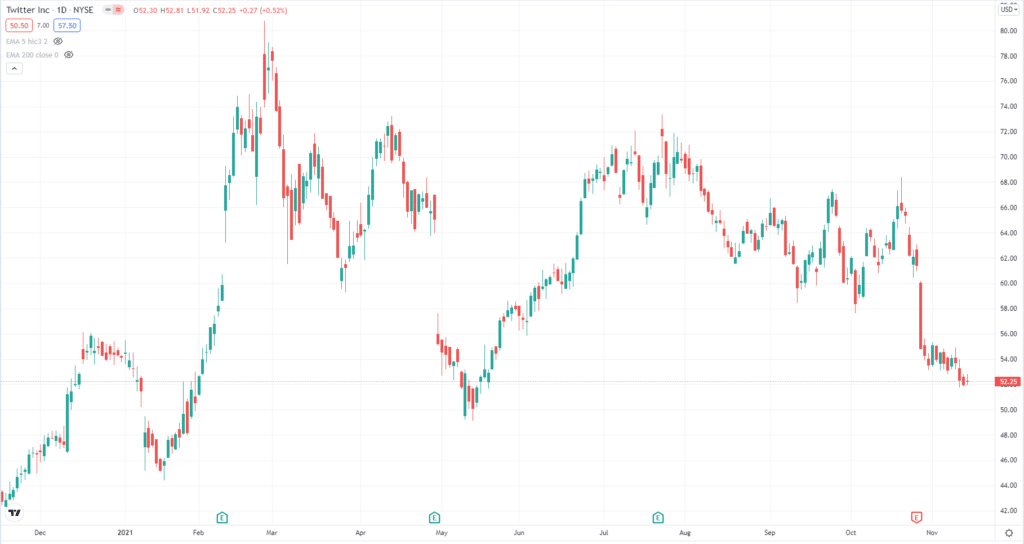 Twitter runs a microblogging network. Having a market cap of more than $50 billion, the company gained over $3.7 billion in 2020. Twitter gained attention in March 2021 when its owner Jack Dorsey was able to sell his first-ever tweet for more than $2.9 billion. Toward the end of June 2021, Twitter officially began producing NFTs.
No. 2: CloudFlare, Inc. (NET)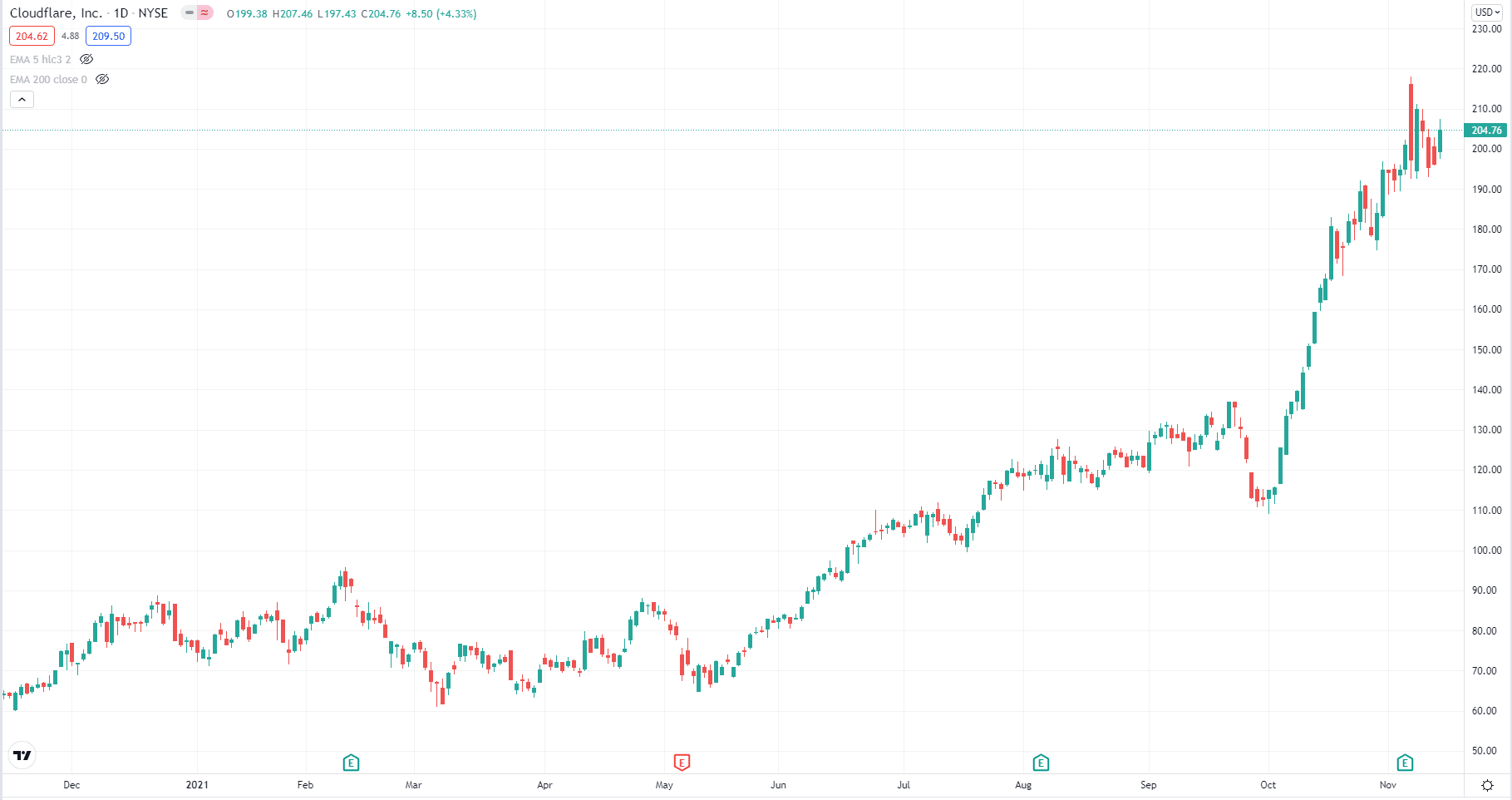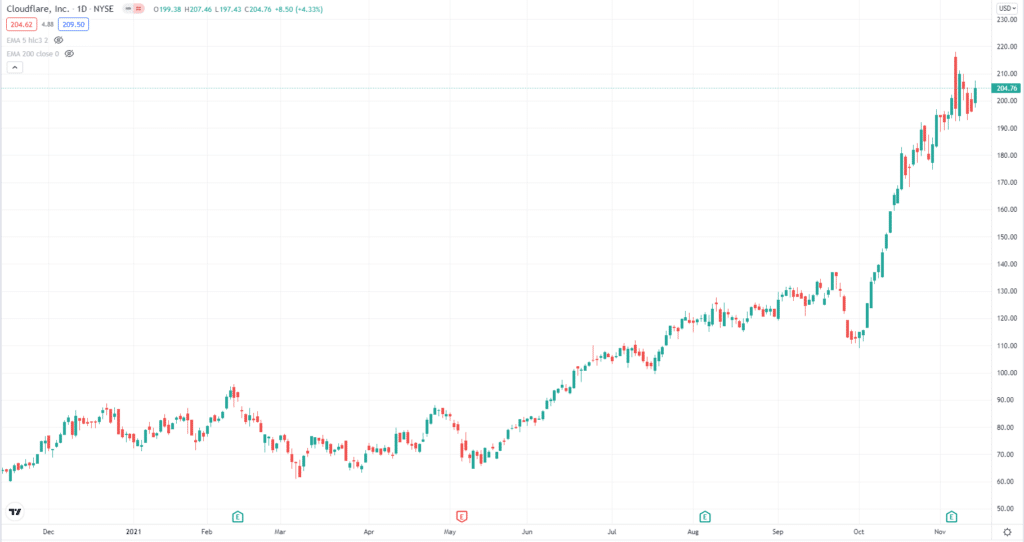 Cloudflare sells a cloud-based solution to business enterprises. Having a market cap of more than $37 billion, the company earned over $430 million in 2020. Toward the end of April 2021, Cloudflare released a statement that its video-sharing platform Cloudflare Stream began supporting NFTs.
No. 3: Mattel, Inc. (MAT)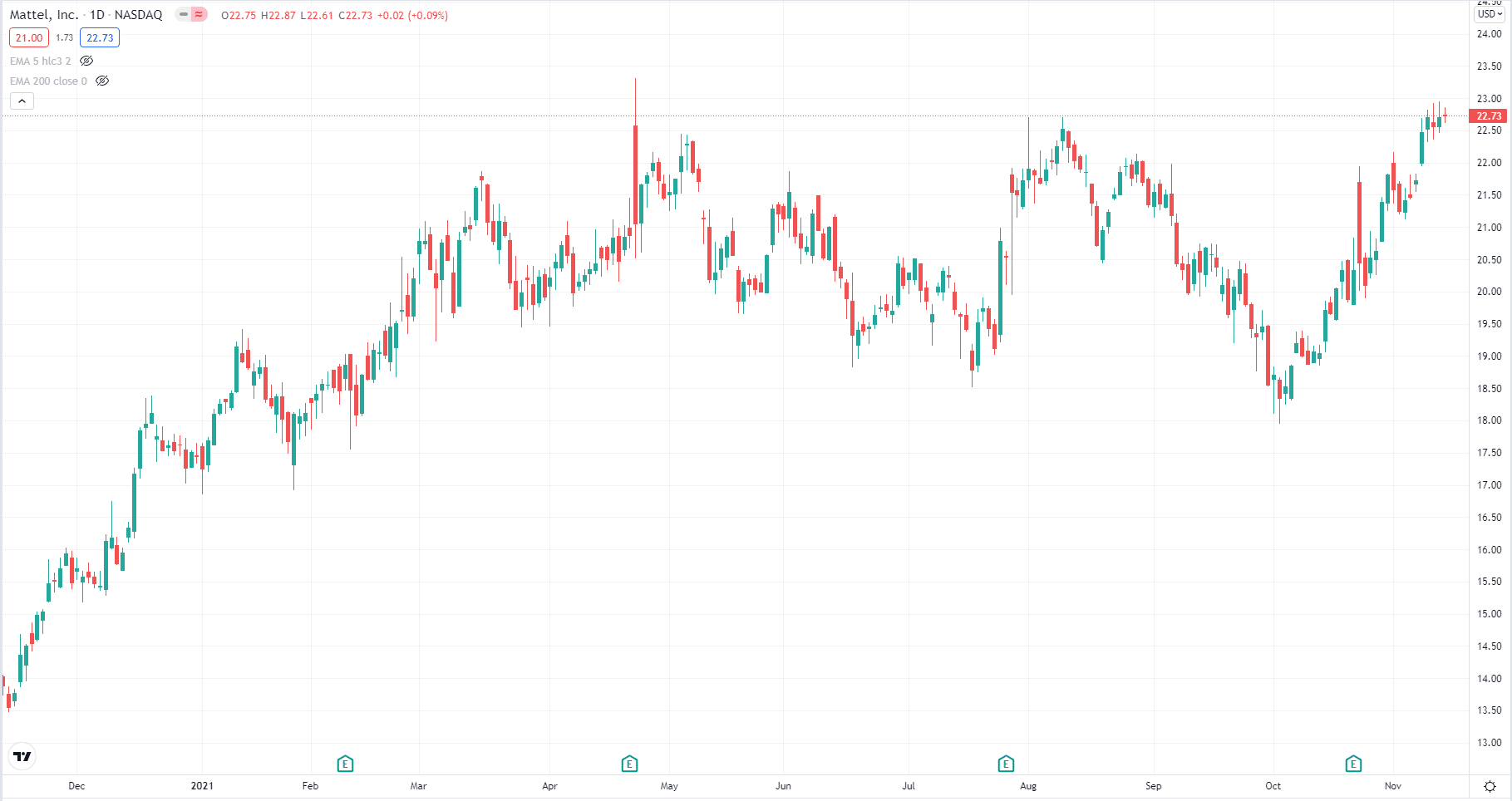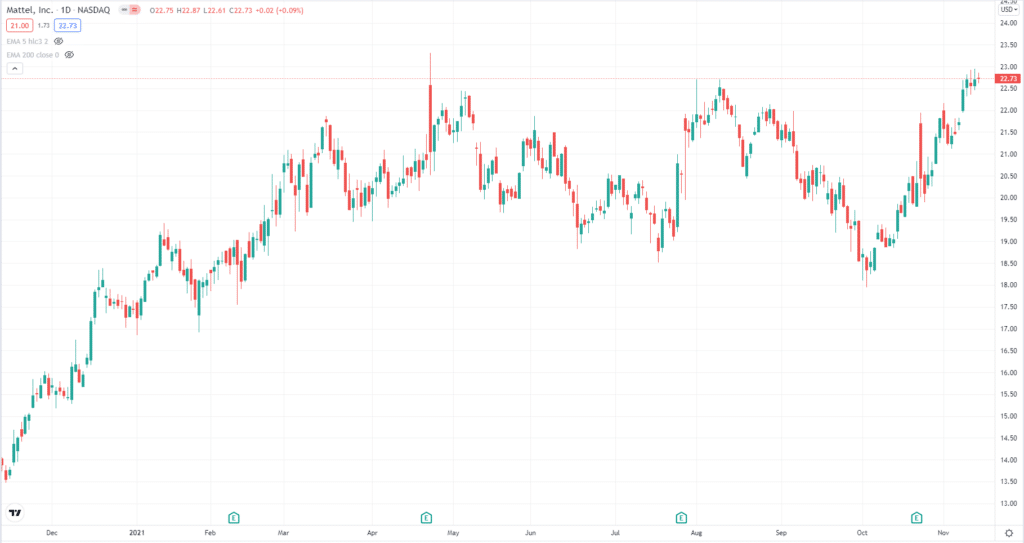 Mattel manufactures toys and other entertainment items. Established in 1945, the company now has more than $7.6 billion in market cap. The news came out that Mattel would release a limited number of NFTs on 17 June 2021. It planned to sell the NFT products via an auction process.
No. 4: Funko, Inc. (FNKO)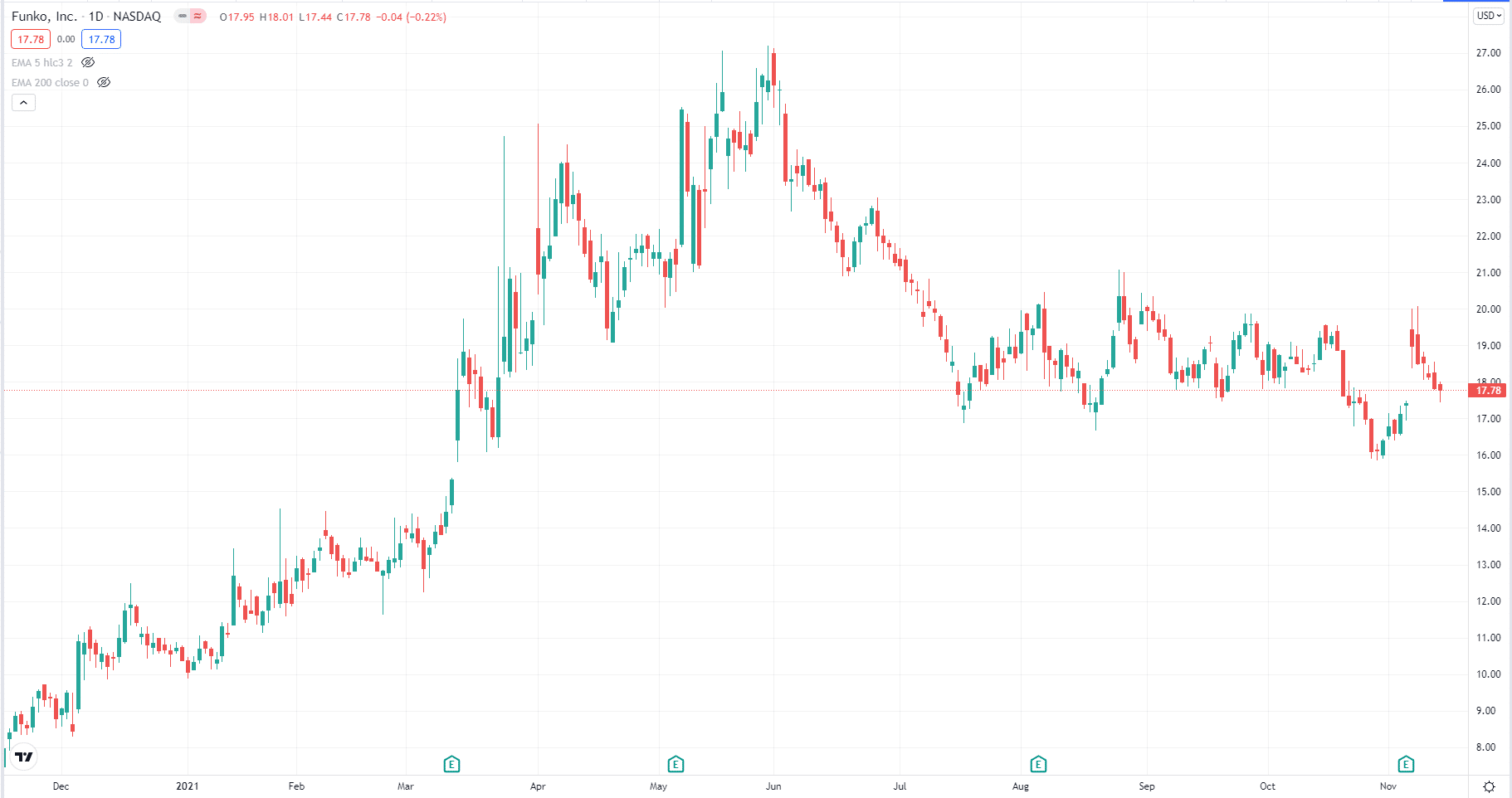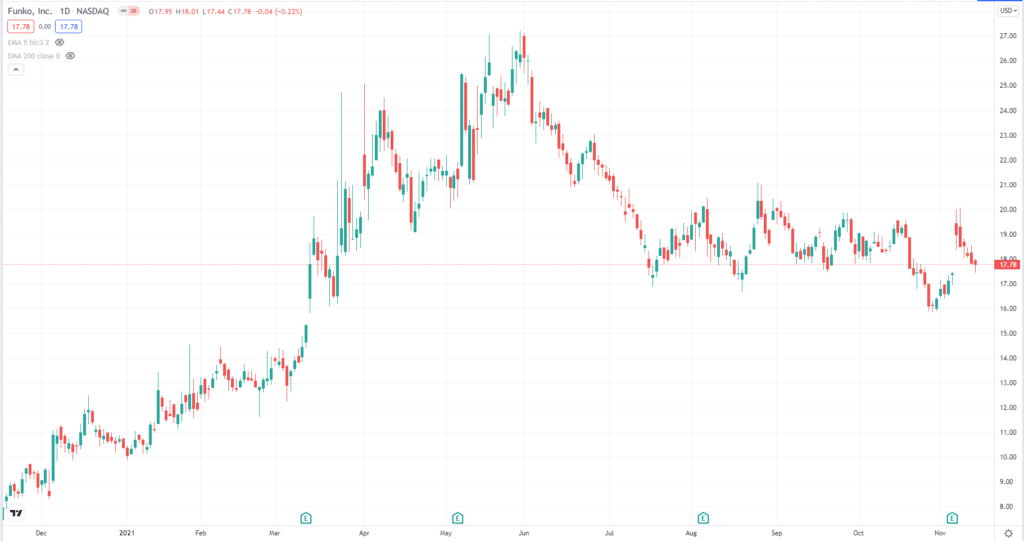 Funko manufactures pop culture collectibles. Established in 2017, the company now got a total market share of $741 million. Bank of America lauded the firm for pushing its plan to venture into NFTs and other sources of income. On 5 August 2021, the company surpassed market expectations in terms of revenue and earnings per share.
No. 5: PLBY Group, Inc. (PLBY)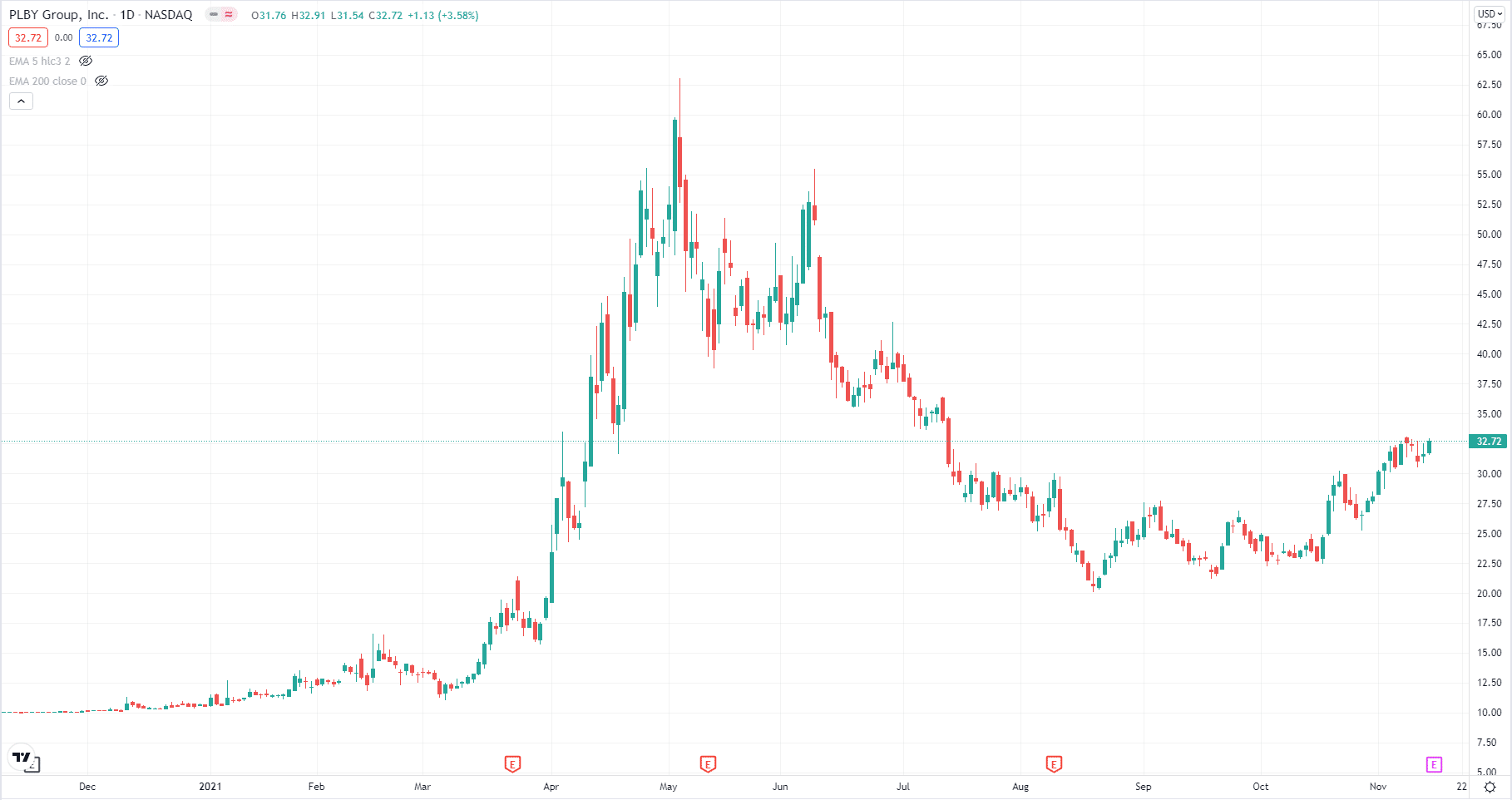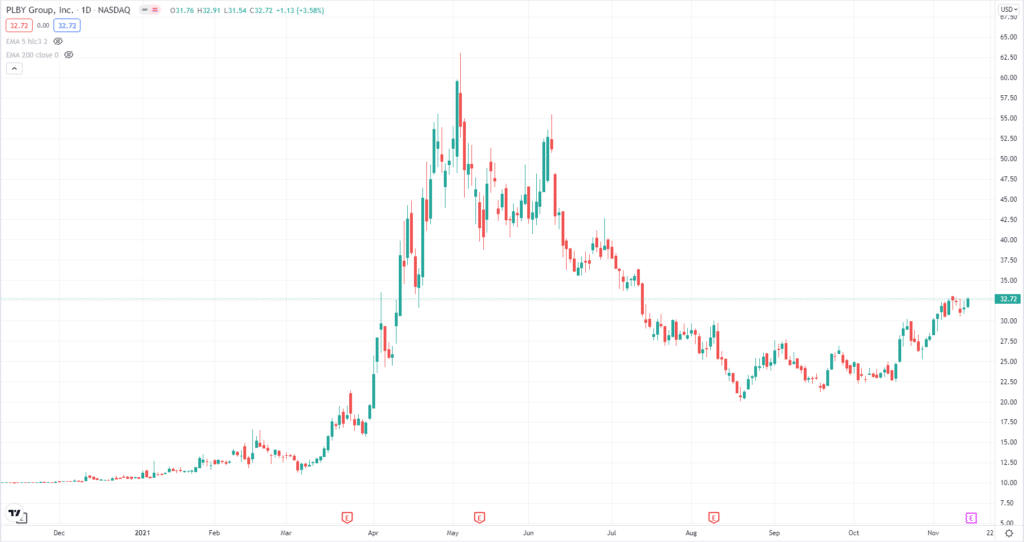 PLBY sells leisure and pleasure services. It started its operations in 1953. Today, the company manages to generate a market cap of more than 1 billion dollars. On 9 July 2021, its Playboy brand released an announcement of a plan to produce NFT art. The company's stock price immediately soared by two percent after that announcement.
Upsides and downsides of NFT investing
| | |
| --- | --- |
| Upsides | Downsides |
| Some physical collectible items (e.g., art) grow in value over time. The same could happen to digital art like NFTs. | The values of NFTs are solely based on buyer demand. They do not generate revenue by themselves. |
| Digital assets sold as NFTs are more accessible to buyers and sellers now than before. | As a result, the recent price surges may just be a fad, and NFTs may lose value in the future. |
| Smart contracts in the blockchain would guarantee that creators and artists are paid when selling and reselling their work. | The creation and sale of NFTs involve cost. This cost could exceed the value of NFTs in the marketplace. |
Final thoughts
NFTs are newly developed products. While their future outlook is good, being a technological innovation, investing in a new investment vehicle carries many risks. When you do invest in NFTs, do it slowly and carefully, and keep on learning. Do not put all your investments in NFTs. Diversify with other assets to control the risk of losing your capital.