Founded in 2008, Airbnb disrupted the hospitality industry. After its Nasdaq introduction on 10 December 2020, the stock staged a rapid, massive growth, much to investors' surprise. The initial price of $68 per share hit a peak of $219.94 on 11 February 2021. This 223 percent growth in less than two months is just one of a kind.
The current trend is evident when you look at a price chart. At present, countries worldwide seem to be easing travel restrictions due to the success in vaccinations, significantly slowing down the spread of the deadly Covid-19. This is positive for Airbnb as it starts looking bullish again.
Do the current developments in the pandemic insinuate that Airbnb is worth buying again? You will find out in the next section. Afterward, you will learn how you can buy this stock if you so choose.
Worth investing in Airbnb stocks?
There are many pieces of evidence alluding that Airbnb is now a good stock to buy. One evidence is the 10 percent increase in shares on 24 August 2021, suggesting that institutional investors are loading up. Another reason is the recent activity in the stock. Investors exchanged about 21 million Airbnb shares in the last 50 trading days. This means that Airbnb trading is alive again.
From a technical point of view, you can look at a daily chart of Airbnb. When you do, you will see a theme of higher highs and higher lows. This structure is the makeup of a bullish market. As long as the stock maintains the step-up ladder formation, you can buy into this market. You can look to value areas for entry clues, hoping for a trend continuation.
How to invest in Airbnb stocks?
Investing in any stock is quite easy. Just follow the steps below.
Step 1. Find a good broker
You have two options in terms of brokerage. You can go for a broker with a physical office location. Alternatively, you may choose an online broker if you do not want to step outside your doorsteps. Whatever type of broker you end up using, evaluate the pros and cons of each broker. Consider the costs involved and services being offered. Find one that aligns with your investment goals.
One reputable broker is Fidelity Investment, which does not charge fees and set account minimums. It even offers a $100 bonus for new accounts. The image below shows the risk and return over time from Fidelity.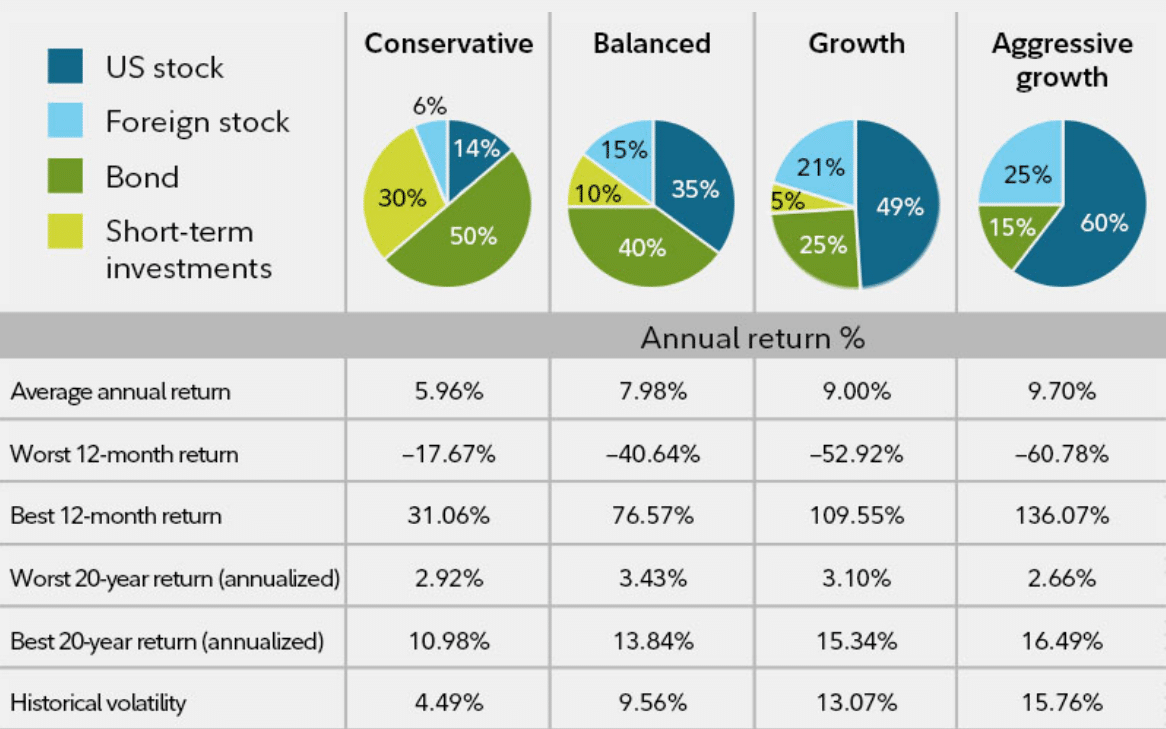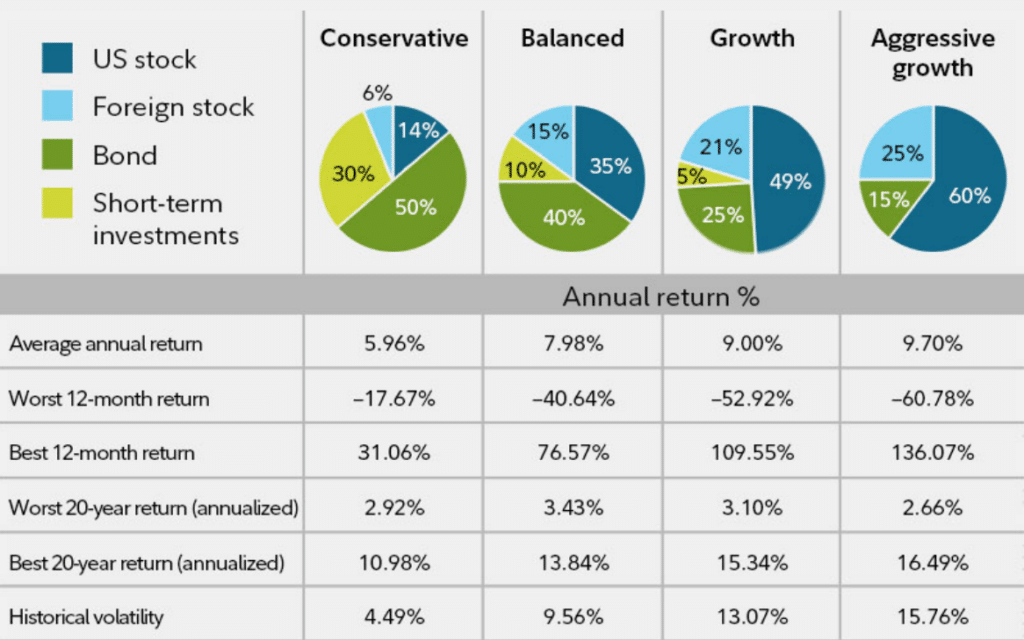 Step 2. Open an account
Open an account with the broker of your choice. If you select an online broker, opening an account is convenient and easy. Generally, you need to provide some information, such as your driver's license and social security number. The law requires that brokers collect such information in line with the principle of KYC (know your customer). If applicable, your broker may ask for information related to your employment, financial status, assets, and investment objectives.
Step 3. Fund your account
Brokers usually provide multiple options for you to fund your account. These include the following:
You can fund your account through your savings or checking account. With this option, your funds may reflect on your account on the next business day.
Wire transfer is the fastest way to deposit money into your account. The transaction is often completed in a few minutes.
Some brokers accept check deposits, so you better check with your broker if that option is available.
Another acceptable funding option is a direct transfer of your 401k funds to your brokerage account.
Online brokers accept paper stock certificates.
If you use Robinhood, it provides another way of depositing money into your account.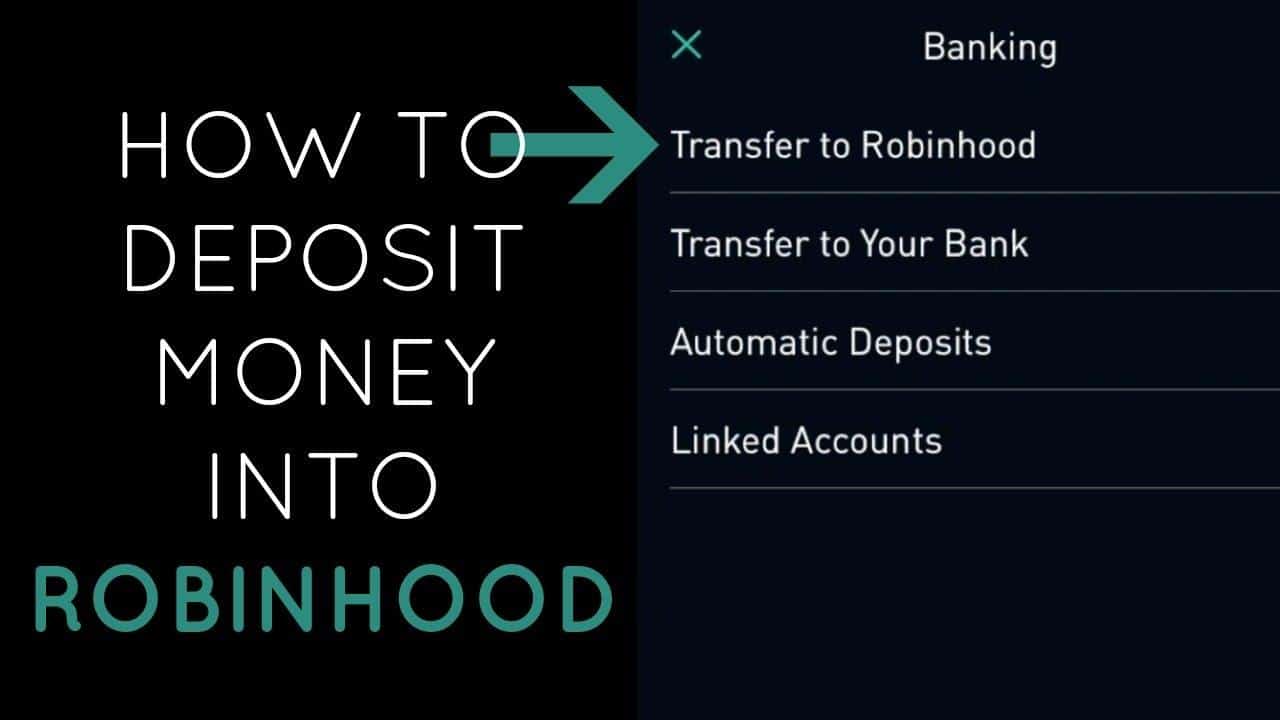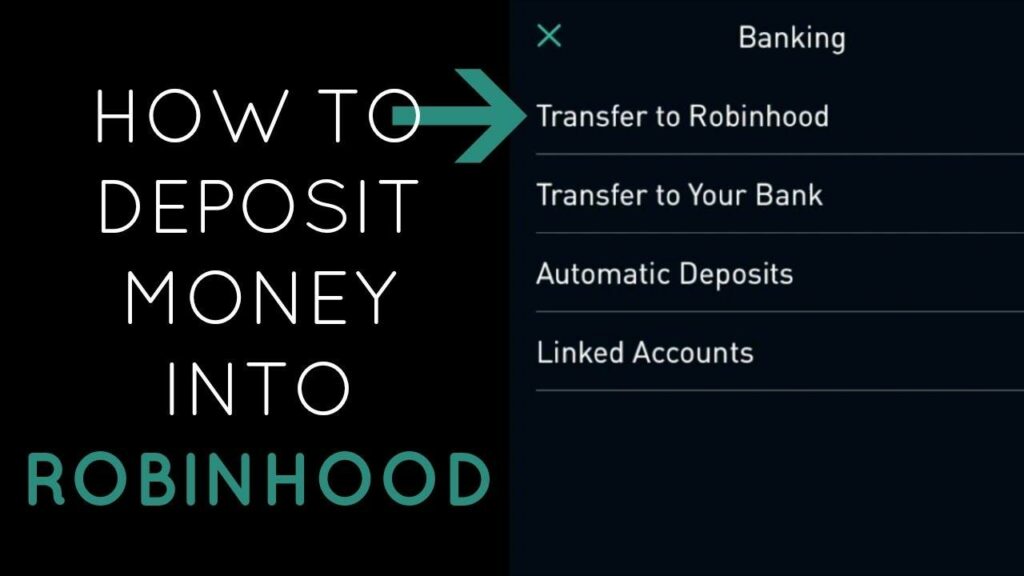 Step 4. Decide how many shares you want
When you buy a stock, you need to specify the number of shares rather than the dollar amount. To convert your money into several shares:
Follow this process.
Decide how much money in dollars you want to allocate in a particular stock.
Determine the current price of that stock. You will get the number of shares by dividing your fund allocation by the stock price.
Let us say you want to buy $500 worth of Airbnb. At the time of this writing, the price of Airbnb is $166.64 per share. Therefore, you can place an order of three whole shares for Airbnb ($500/$166.64).
You may also buy fractional shares of this stock if your broker supports that. When you purchase fractional shares, it is the other way around. You need to specify the dollar amount instead of the number of shares.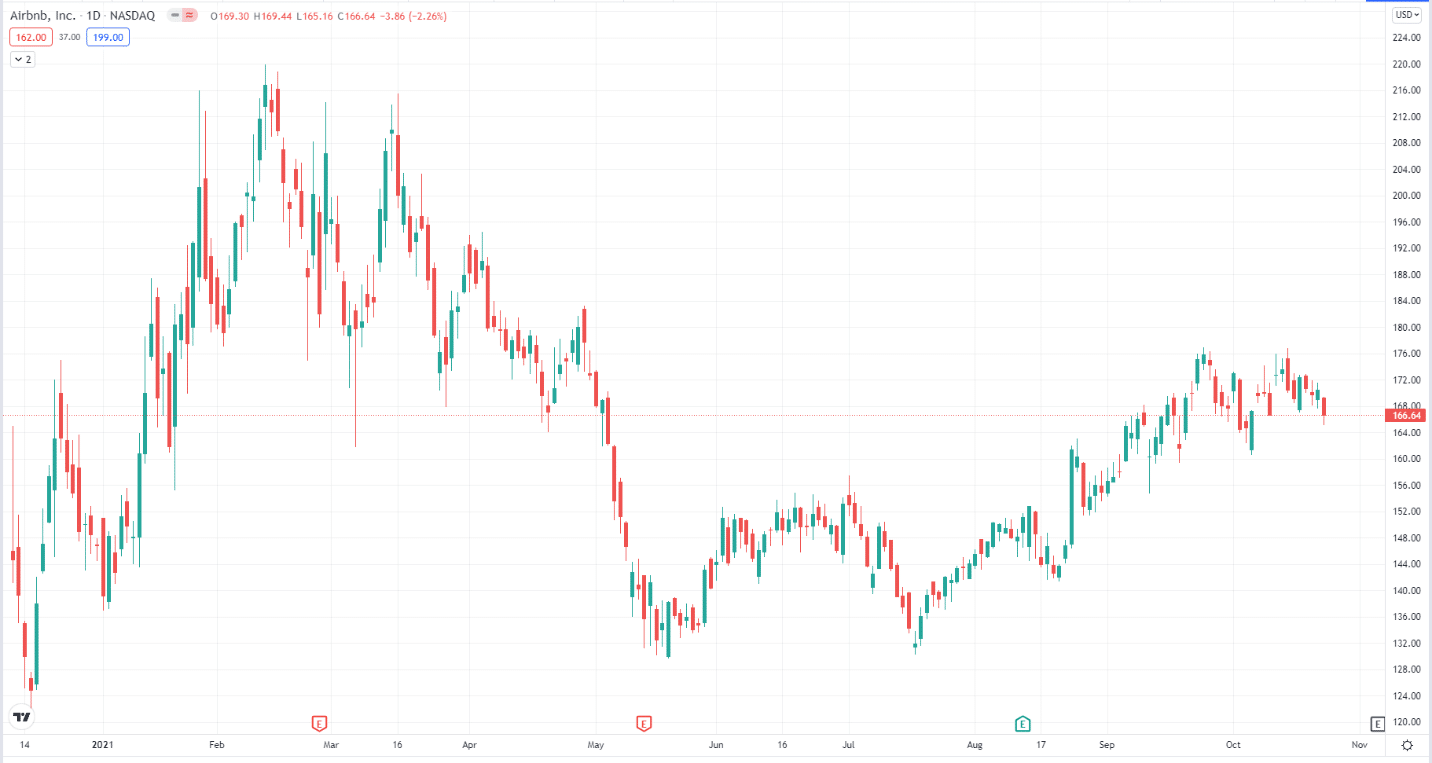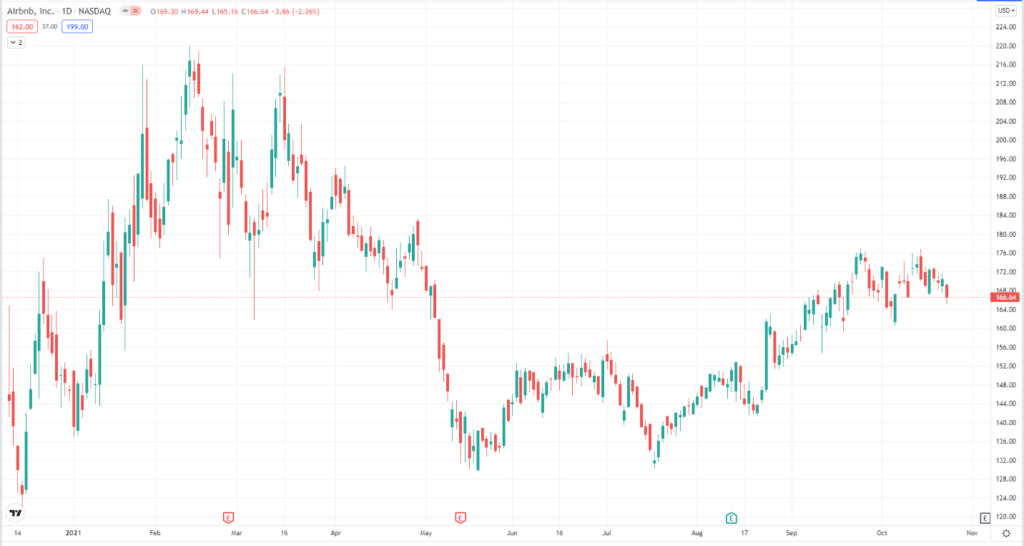 Step 5. Execute your orders
You have two ways to enter the stock market. You can use either the market order or a limit order. Choose whatever fits your investment strategy. The two orders differ in the manner, which explained in the list that follows:
With this order, you say to your broker that you want to buy a stock at the next market price available. While your order will be executed within the trading hours, you will not know at what price your order is filled. This is because the stock market price is continually fluctuating.
With this order, you tell your broker that you want to buy or sell a stock at a certain price. The good thing about this order is that you define your entry price instead of taking whatever price the market gives you. The downside is that the market may not get to the price level you desire, hence missing the trade.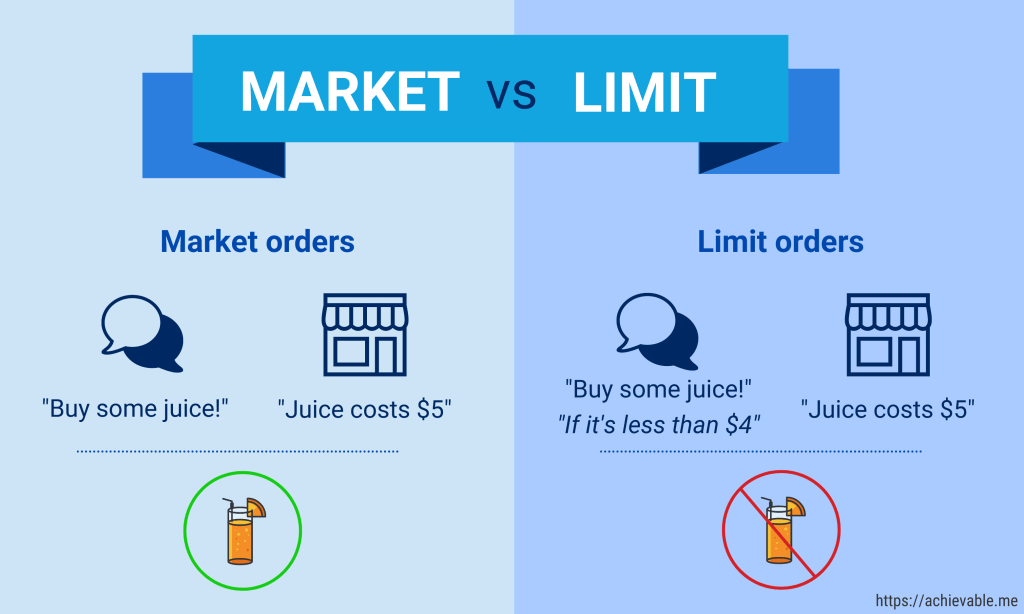 Upsides and downsides
| | |
| --- | --- |
| Upsides | Downsides |
| Airbnb is a stock that belongs to a growing industry. Buying now could lead to massive returns in the years to come. | Unemployment is high after the economic devastation caused by the pandemic, so the volume of travelers is still low. |
| The economy is starting to rebound, and travel is slowly picking up. This will likely lead to an explosion in Airbnb price shortly. | While domestic travel in the US has helped Airbnb survive the odds, this is not sustainable. International travel is the lifeblood of the business. While some countries are slowly opening up their doors to foreign tourism, many countries still impose travel restrictions. |
| It appears the Covid-19 crisis is about to end as the cases around the world continue to dwindle. Leisure travel is expected to rise, which is good for Airbnb stock. | People still have fears about going outdoors after the pandemic. It will take some time before everything returns to normal again. |
Final thoughts
Airbnb, as an investment vehicle, has a lot of upside potential. When you consider the age of this stock and its price, it is indeed a lucrative opportunity. If you are a technical trader, the price action is already giving you a buy signal. Also, the actions of retail and institutional investors show that they have confidence in this stock again. Now is indeed the best time to buy this stock.