The Crypto Bull Society is a collection of 7.777 one-of-a-kind crypto bulls created by 3D Artist Gal Yosef. This project aims to bridge the gap between genuine art and collectibles by bringing the most delicate art to the NFT environment. This guide will talk about this society and why it is the best NFT community to join.
What is Crypto Bull Society?
On the Ethereum blockchain, it is a collection of 7,777 distinct Bull avatars. Every bull is one-of-a-kind, with hundreds of distinct features and characteristics. Holders will be able to wager their Crypto Bull to obtain Bull Tokens, which can be used to obtain a free Crypto Bear NFT. The idea was inspired by the original Charging Bull sculpture on Wall Street.
Joining the Crypto Bull Society means being a member of a family of people that believe in the future of cryptocurrency and blockchain technology.


The roadmap of Crypto Bull Society
The road map for Crypto Bull Society NFT consists of five stages, beginning with the initial launch of this one-of-a-kind initiative on November 29th, 2021.
VIP artists were permitted to stake their 'Creative Bulls' in the second stage, which resulted in substantial awards. On the other side, Bull token holders can name their artwork and acquire uncommon new time status symbols.
In the third stage, Crypto Bull Society released actual merchandise and held live events to bring the essence of this one-of-a-kind creative society to life.
In the fourth stage, Crypto Bears developed to aid investors in keeping their hopes up and their investments protected through market downturns.
After all of these steps have been completed, the Crypto Bull Society's long-term development will be implemented by joining the Metaverse. This society will focus on establishing an atmosphere that centers on Art, NFT, and crypto to attract a community of investors looking for unique and engaging projects.
Before we dive into why you should join Crypto Bull Society, first, it's important o understand the concept of the NFT community.
What is an NFT community?
The NFT community comprises passionate people about various NFTs and blockchain applications. Participating in such clubs enables audience members to remain updated on the newest news, digital assets, and other developments.
NFT communities with many people discuss their ideas, ask questions, and contribute to the project's future development. Members of these groups will obtain tokens to allow them to buy certain NFTs.
A potential investor searching for a potentially successful business will want to know who is behind it and the size of the audience. If your community is larger and stronger, you will attract more investors to your project.
The most active NFT communities are those with the most members. Therefore, investors need to be aware of the top communities. They may be used to create various projects, including NFT games and collections.
The power of the NFT community
With NFTs allowing multiple artists to share their work and broader message, the power of community might be unlike anything we've seen before.
Consider the Bored Apes: the Bored Ape Yacht Club, which has 10,000 members, is the most apparent example of people discovering community via a shared experience. They've even started hosting live events and meet-ups.
Why join Crypto Bull Society?
To achieve effective NFT sales, creating a significant crypto community is essential. It takes time for a startup to develop awareness within its target audience. The possibility of profit increases as the number of persons participating in this process grows.
More than 200 characteristics distinguish the Crypto Bull Society NFT community's distinct bulls. In addition, they provide a diverse selection of hats and haircuts and eyeglasses, accessories, and stylish attire. You will be able to stake your Crypto Bull for 0.22 ETH and gain Bull Tokens, which can then be swapped for a free Crypto Bear NFT.
In the Metaverse, you will be able to utilize your Bulls as an avatar. In addition, the Status Symbols of the Future may also be used to unlock several members-only advantages and access to exclusive Crypto Bulls.
Get a free crypto bull
If you intend to keep your Crypto Bull, you will be credited with a free Crypto Bear. According to the firm, the bears will be available 6-8 weeks after the launch. In addition, every user will be able to redeem a free bear on their website at that time.
Where can you find the Crypto Bull Society?
You can join the society through the following marketplaces:
OpenSea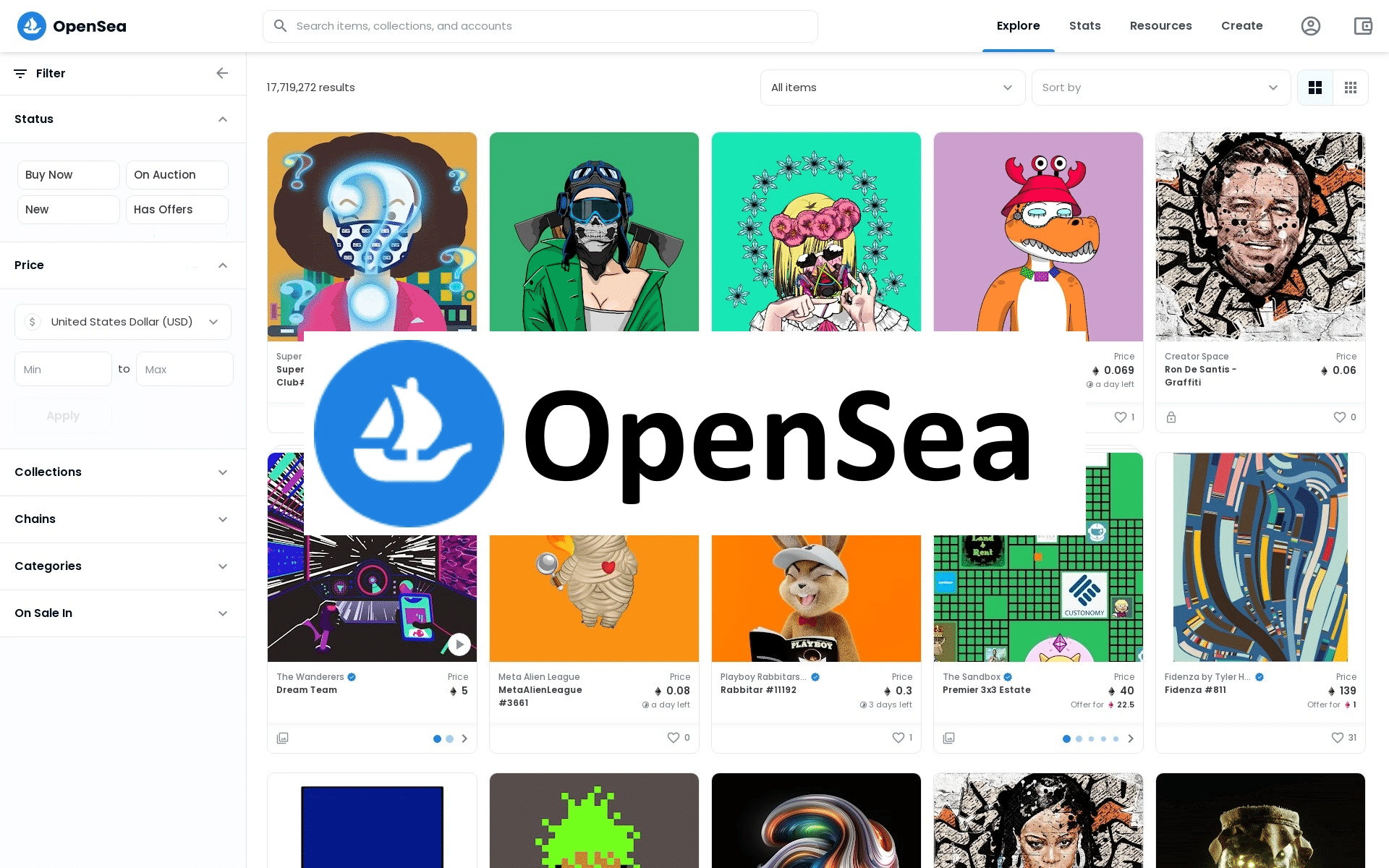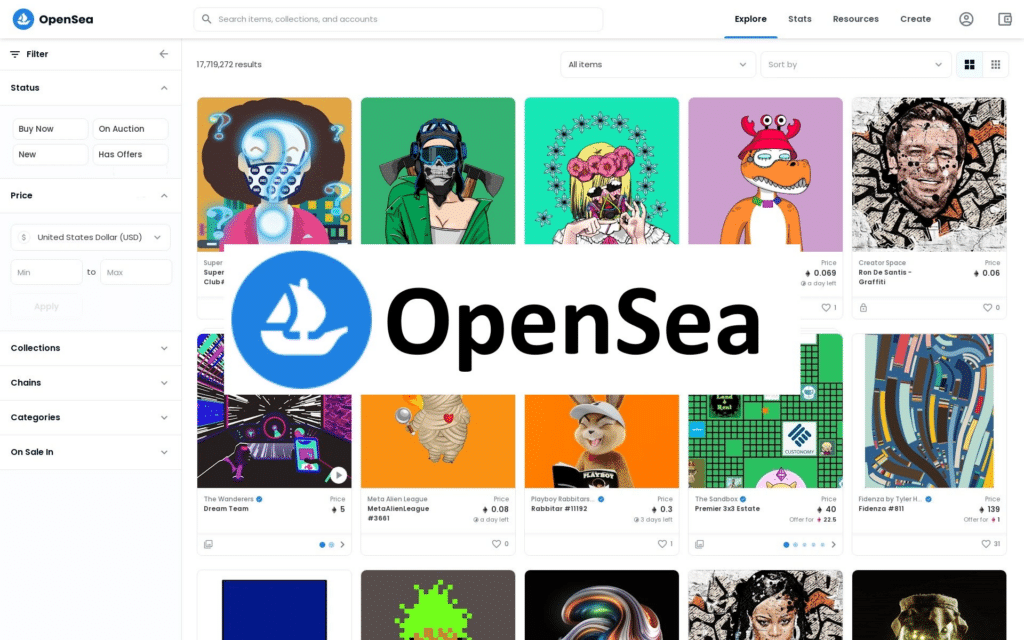 The OpenSea NFT Marketplace was established in 2017. It has been utilized by over a million people with over 50 million NFT. OpenSea, the largest NFT marketplace, handles about 90% of all NFT transactions. Over a billion dollars incur in monthly transactions.
Top companies and industry leaders are interested in partnering with OpenSea. In addition, you may join the OpenSea Discord server to obtain insight into the largest NFT marketplace, providing a more comprehensive picture of the whole NFT industry.
LooksRare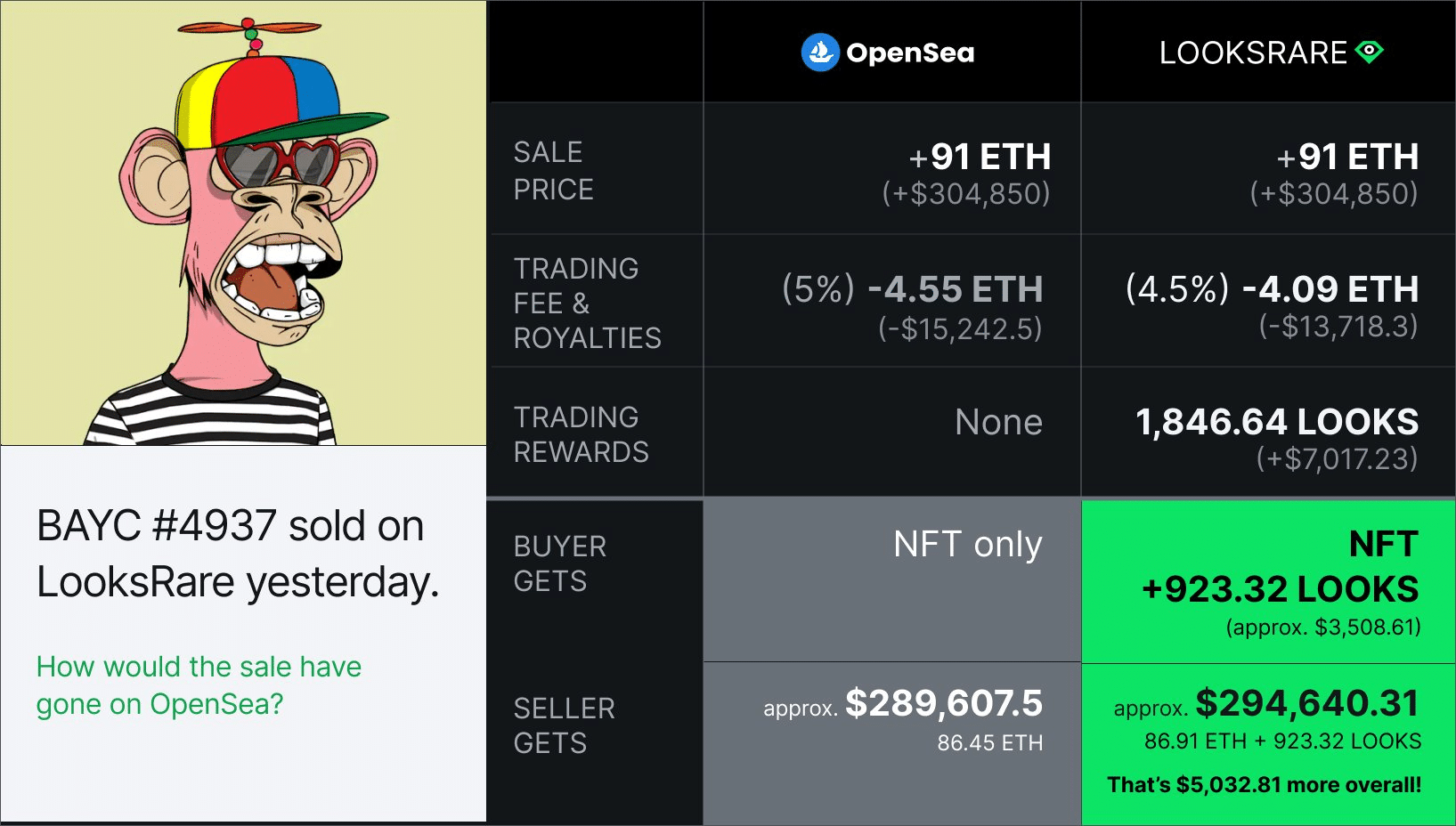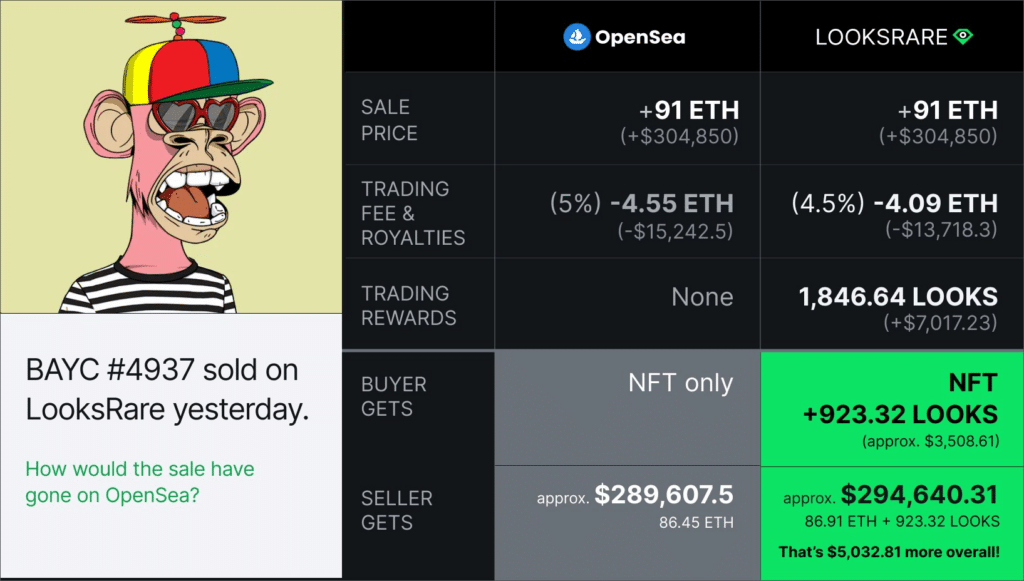 According to the platform, which has quickly become the largest NFT marketplace in terms of trading volume, most activity is individuals selling tokens to themselves to gain incentives in the form of extra coins.
Two anonymous co-founders, Zodd and Guts, started the platform in January as an alternative to industry leader OpenSea. Almost all those activities have centered on the incentive scheme based on the Looks token, distributed to active platform users.
Final thoughts
Crypto Bull Society is a great society to join and learn about the project. You can keep checking their website for more info regarding the overall project. The project has an excellent long-term growth potential once it finalizes the roadmap.