Cryptocurrency has been around for a while. However, the rapid-growing digital currency era is taking over the world by storm. Bitcoin has been around since 2009, but people are creating new cryptocurrencies and related technologies even today.
This has been predicted to only rise in the future. This is because people invest a day in and day out to receive innumerable profits. But what cryptos are they using to get these large profits while also minimizing the loss?
This is what we will find out in the present article. First, we will examine why investing in crypto is worth it and then understand how crypto works before jumping to the top three cryptos to buy.
Why is it worth investing in cryptos?
Crypto allows investors to get direct exposure to digital currency and its demand in the crypto markets. We know that investing in crypto comes with its risks. But we are also sure of how profitable it is, which is why it is considered a good investment.
Crypto also enables investors to have a long-term and reliable store of value. This is because encryption algorithms back it, and governmental regulations cannot dilute crypto's value.
Furthermore, the blockchain technology of running crypto removes any intermediaries like computer networks. This, in turn, allows for smooth and efficient conduction of exchanges, which is an attractive offer for those interested in the future of technological intelligence.
How does crypto investing work?
Firstly, the most basic fact about the workings of crypto is that it does not need any issuing or governmental regulations. It is, thus, completely decentralized, giving investors the freedom to handle their crypto.
Cryptos are created through mining, where coins are generated after a series of mathematical operations. Another way to get your hands on crypto is by buying them from brokers and storing them in cryptographic wallets. Although your investment and the consequent profit are not tangible, you can still transfer the assets from one person to another without a third party.
How to start investing in crypto?
Let's now talk about how to start investing in crypto before we move on to which crypto we should invest in in the first place.
Choose a broker
The first step for investing in cryptocurrency is to choose your broker, who will provide the cryptocurrency to you. Brokers make the process easy for you. Some may be more expensive than others, but they are certainly worth the fee but only if the broker is trusted. Some respectable brokers are SoFi and Robinhood. Alternatively, you can pick a crypto exchange or platform for buyers and sellers to trade cryptocurrencies. These platforms include Gemini, Binance and Coinbase.
Create an account
Once you have decided to either choose a broker or use a crypto exchange platform, the next step is to create an account. You may need to verify your identity to prevent fraudulent activities that may put your account at risk. The verification step is often necessary, and you cannot start trading without it.
Deposit cash
Now that your account is made deposit some cash for investment. You can do this by linking your bank account and crypto account, using a debit or credit card to make a deposit, or using a wire transfer. You will have to wait before using the money, depending on the method of depositing. You should know that payment with credit cards requires you to give a cash advance and is subject to greater interest. So, pick your choice of depositing cash accordingly.
Place your order
Lastly, place the order for the crypto you want from the enormous pool of hundreds of currencies. Let's now get acquainted with the top three best cryptos to invest in.
Ethereum (ETH)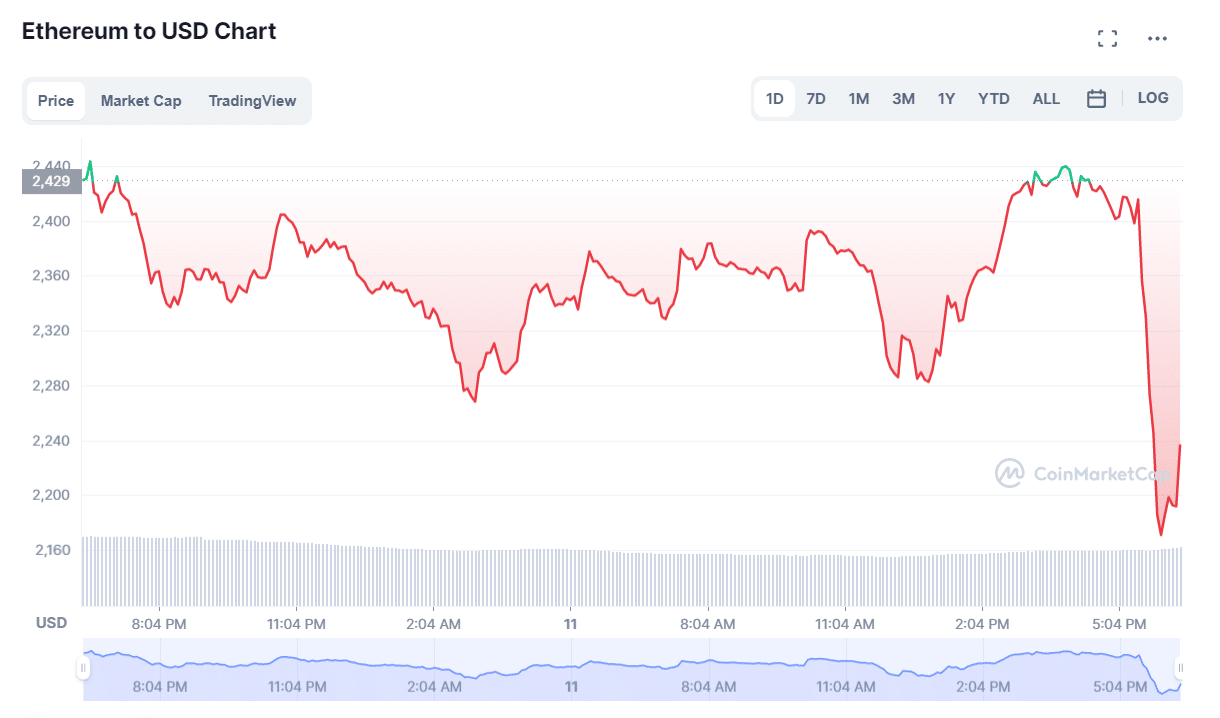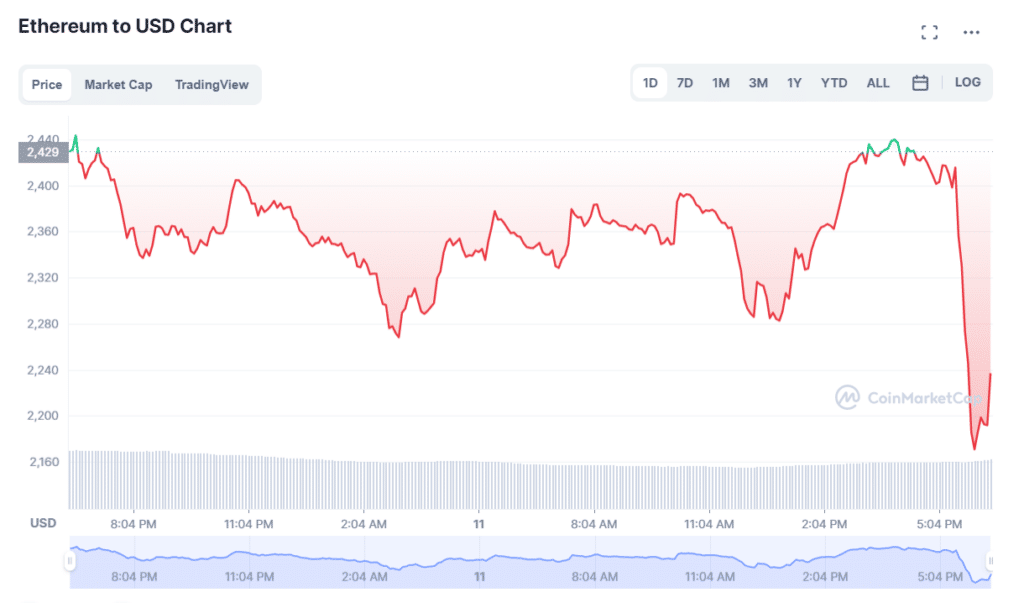 52-week range: $1707.60-$4891.70
1-year price change: -17.18%
Forecast 2022: $3773.32-$4289.23
ETH has a market cap of $333 billion. It is one of the best cryptocurrencies out there. It is also the most active blockchain in the world currently. It has grown magnanimously from April 2016 to May 2022 (almost 25000%) and is expected to continue to rise. In fact, it is the second-largest crypto in the market.
ETH works with small contracts and NFTs. It has been dominating the crypto market since it introduced the Dapps blockchain. ETH also came up with the idea of decentralized finance, DeFi.
Solana (SOL)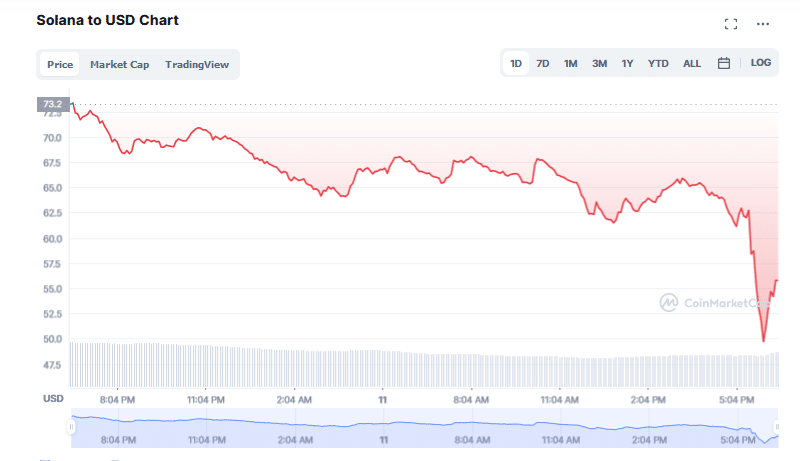 52-week range: $19.14-$260.06
1-year price change: 103.67%
Forecast 2022: $100.73-$351.87
SOL's market cap is $29 billion, and it was named the best cryptocurrency performer in 2021. Unlike other competitors running off Ethereum's blockchain, SOL has its own blockchain. From its launch in 2020 up until May 2022, SOL has increased by 11,000% in price. It is steadily rising in the market, and predictions say this will continue at 450% in 2022.
It has also worked with DeFi and is one of the fastest-growing platforms for NFTs and DeFi. SOL uses a hybrid system of proof-of-stake and proof-of-history to make quick and seamless exchanges.
Cardano (ADA)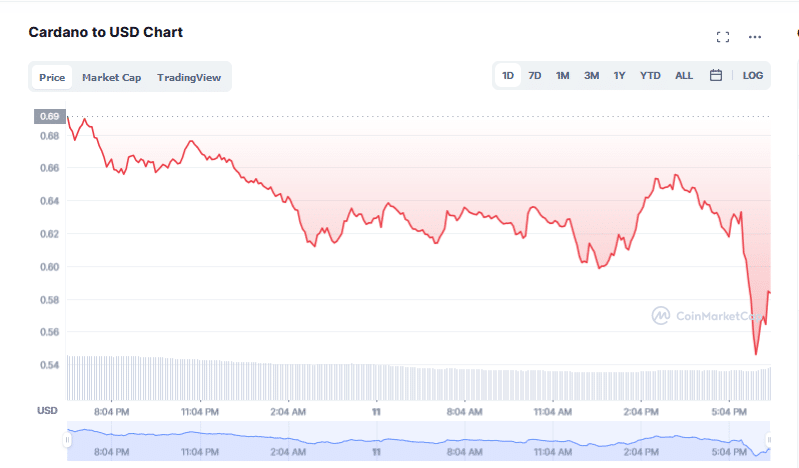 52-week range: $0.7424-$3.0992
1-year price change: – 42.36%
Forecast 2022: $1.24-$1.44
Cardano's ADA has a market cap of $26 billion and is a good competitor to Ethereum like Solana. Its noticeable feature is its proof-of-stake methodology, giving it plausible security. This increases the quickness of the transaction and decreases environmental impact and energy usage.
It is still being updated and worked on, but its introduction of smart contracts makes it a viable contender in the crypto market. Specifically, it removes any problem-solving verification process in other platforms like BTC. It also enables decentralized applications like ETH.
Upsides and downsides
| | |
| --- | --- |
| Upsides | Downsides |
| Cryptos have high-growth potential. | It's not good for day trading. |
| Besides, the ETH prices of other cryptos are low. | Volatility can decrease the price too. |
| As the crypto market is volatile, it can boost prices. | As the uncertainty continues, there is a chance price may not reach the estimated levels. |
Final thoughts
There are several types of cryptos, some with their own blockchain and some relying on others. You need to analyze the pros and cons of each crypto before you choose which one is best for your transactions.
Crypto investment is not a small thing, and one needs to analyze each aspect before finalizing a decision – one of which is choosing the type of crypto. Hopefully, you might have gotten a decent idea by now about which one to go for.