The crypto exchange is a platform where retail traders can buy, sell, exchange, or trade Bitcoin and altcoins from all around the world. Although the crypto market is decentralized and there is no way to control it by central banks, it is often hard for traders to find a reliable trading platform.
Many brokers allow crypto CFDs trading besides FX or stocks. However, trading in the real crypto market and holding the asset requires a trading platform. Therefore, it is evident for all traders to connect through a crypto exchange, except for miners.
If you want to trade in this market, this article is a perfect guideline for you. After completing the whole section, you will know what you should do in choosing the exchange.
What is a crypto exchange?
It is a trading platform where market participants can buy, sell and trade altcoins to make money. In a traditional retail trading platform, all activities happen with the liquidity provider, where the broker usually passes the request and earns money as a commission.
Although the concept is nearly identical, there is no centralized exchange or liquidity provider in the cryptocurrency exchange. However, the user interface and activity are almost the same as the traditional FX or stock exchanges.
How does it work?
Thanks to all crypto platforms to allow retail traders in the broader crypto market. There are four benefits that you will get from the crypto exchange:
Crypto to crypto
Crypto to fiat
Fiat to crypto
Fiat to fiat
You can create wallets for different exchanges when you open a trading account. If you want to receive crypto from any external source, you can share the wallet address. As soon as someone sends a dollar to your wallet address, you can see it in your account. All details about the transaction are also available on the blockchain.
In a traditional FX broker, cryptocurrency CFDs trading is available, but you will not get the opportunity of being a real asset holder. Therefore, sticking to the crypto exchange is essential.
While making transfers from fiat to crypto, you have to pay the broker using your credit or debit card or other payment methods. The broker will transfer the cryptocurrency to your associated wallet.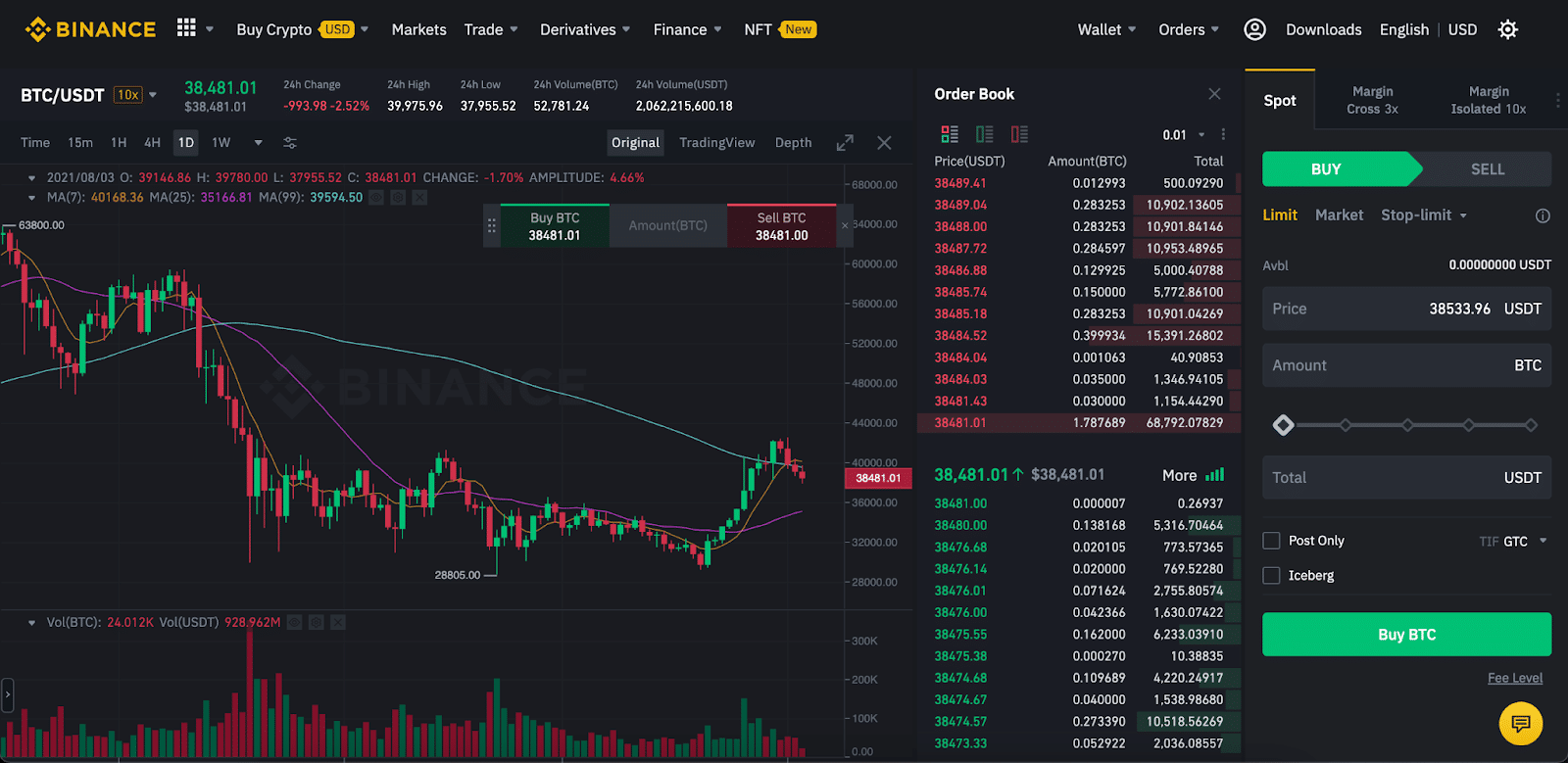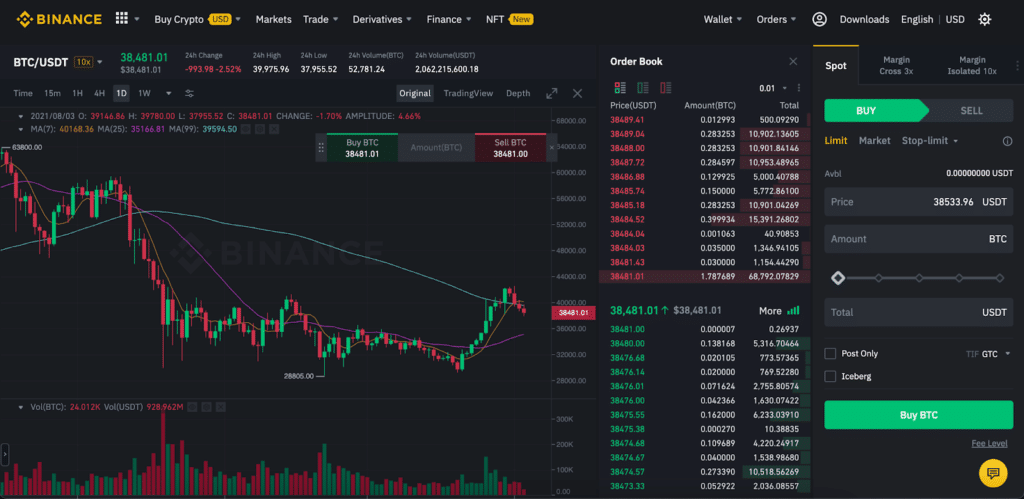 In crypto exchange, you can see an advanced trading platform where buying and selling happens. You can buy or sell assets like traditional FX or stock platforms by implementing many trading tools. Moreover, some platforms offer both buy and sell trades through the crypto platform. Once you close the trade, the profit is credited to your crypto platform immediately.
There is another opportunity called swap that allows you to exchange cryptocurrencies immediately.
Key features to look for in a crypto exchange
Now move to some features that a trader should know before using a crypto exchange. Such exchange is new in the economy, and many countries have not legalized it yet. Therefore, before opening an account, make sure to read the country's regulations.
Availability of deposit options
The available deposit method is visible on the platform's website. Most of them allow investing through credit or debit cards, bank transfers, e-currency payments, and P2P.
Crypto brokers are regulated by some international authorities that provide funds safety to clients. Such authorities are the Committee on Banking Supervision and the International Organization of Securities Commissions (IOSCO).
Availability of crypto assets
In this section, you have to monitor the services mentioned below:
Available top 100 cryptos from the coinmarketcap list.
Crypto to crypto trading available.
Liquid swap available.
Let's see an example of a liquid swap from the KyberSwap platform.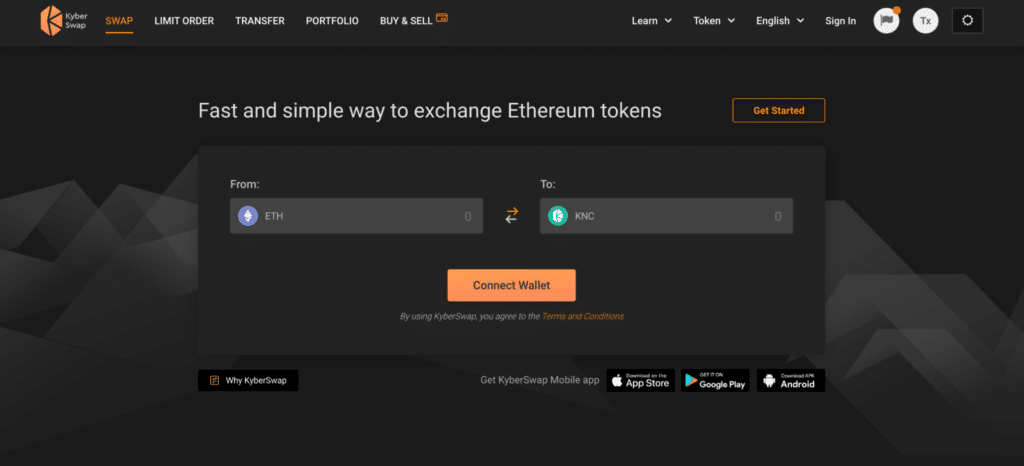 P2P trading
It allows traders to connect between them and exchange fiats and cryptocurrencies through the platform. In that case, traders can make transactions between them without any charge of withdrawal or deposit. Although it is easy to deposit or withdraw money, you should observe the regulating implications of this feature.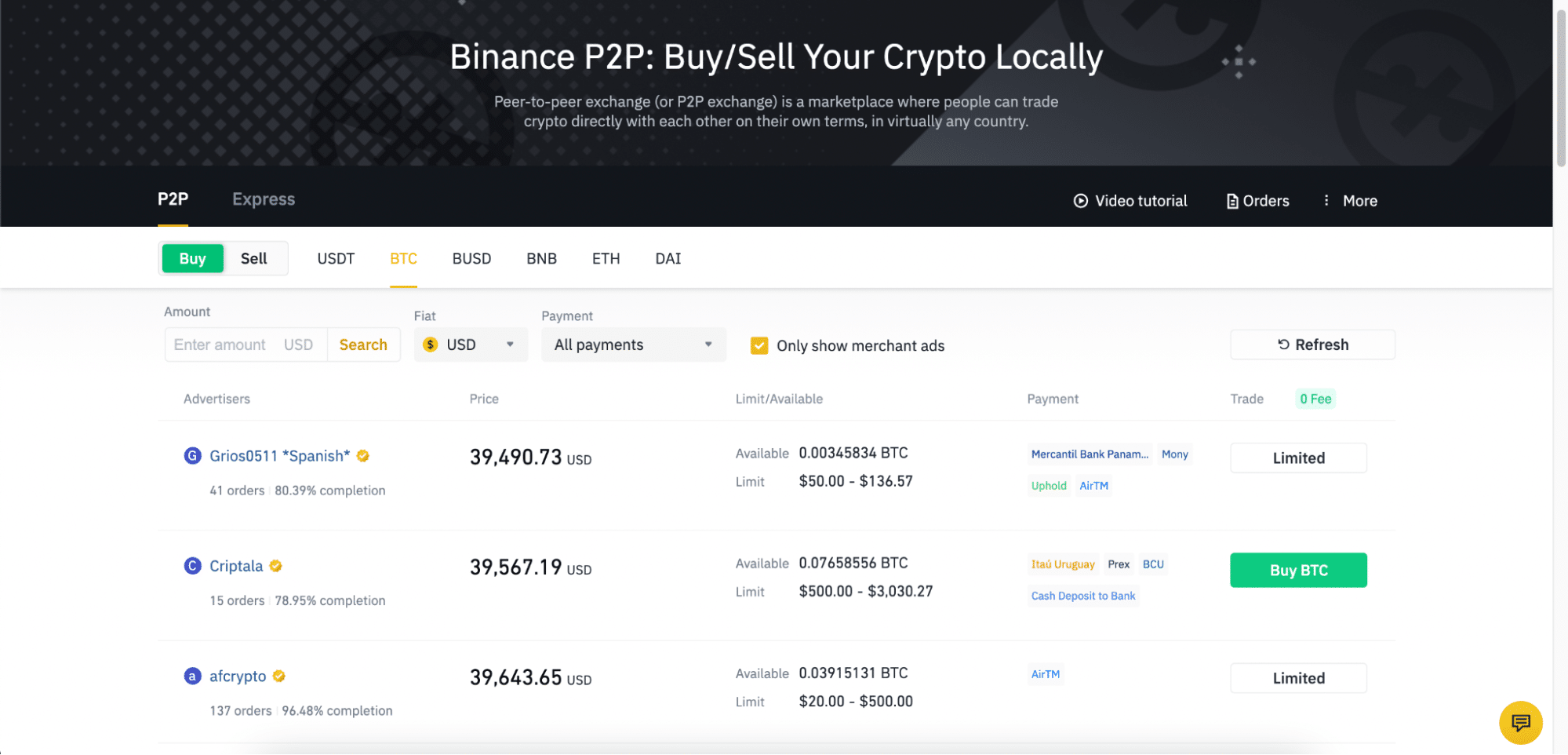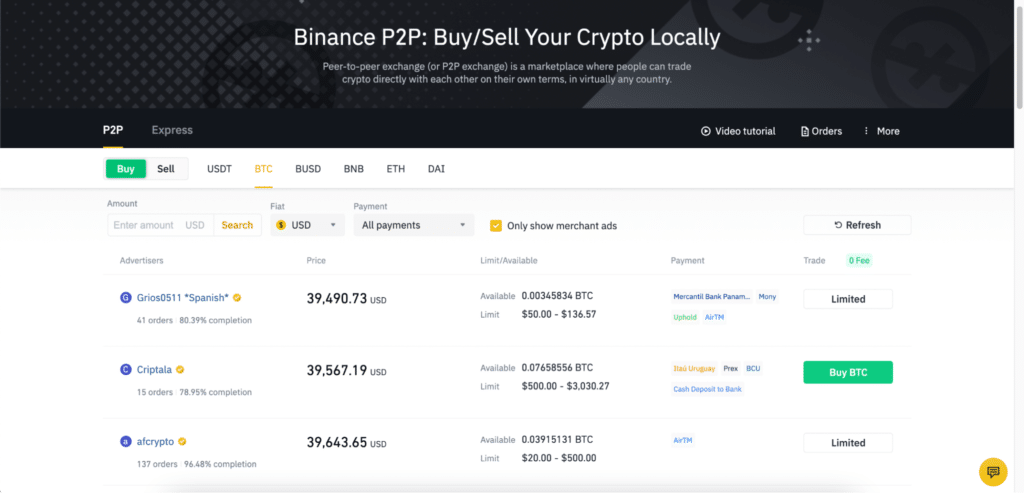 Trading platform
Not all exchanges allow trading. In some of them, you can only swap one crypto asset to another only. On the other hand, some platforms have interactive trading platforms available on iOS and Android devices. Therefore, before choosing a crypto exchange, make sure it is available on both website and mobile.
Pros & cons of сrypto exchanges
Pros
Cryptocurrency is decentralized finance, and retail traders can join this fantastic market through an exchange.
Exchanges allow automated trading by using codes in their platform. You can build your own EA or develop it for money-making.
Lots of trading tools and indicators that may help you in trading hundreds of cryptocurrencies.
By involving in crypto trading, you can become an actual owner of the asset, which is not possible with CFDs trading.
Cons
You cannot use any service from crypto exchanges until your country's regulations allow you.
As it is new and there is no universal platform like MT4 or MT5, traders often find it difficult to understand.
There is no way to recover your money if you send it to the wrong address.
Final thoughts
Crypto is very new globally, with the exciting feature of decentralized finance that may change the world's economy. Thanks to crypto brokers to allow retail traders to join the world of crypto.
However, there are some risks associated with the crypto market that a person should consider before opening an account in a crypto exchange. First, make sure to do extensive research before investing in any crypto coin. Implement technical analysis to get the exact buying and selling area.
Crypto exchanges are not suitable for storing large amounts of cryptocurrency. It is better to deposit precisely the amount of digital coins you need for trading. After that, it is advisable to withdraw the surplus to third-party wallets, mainly to hardware wallets.