Fundrise is a US-based online funding platform that allows you to invest in commercial real estate projects or residential apartments. Yet, you should have $10 to begin.
With five different account levels and a combination of investment strategies, Fundrise promises to build organized, flexible and convenient portfolios to ensure assets growth per individual client's demands or goals. Presently, Fundrise has 251 active projects, and nearly $1.5bn total assets are under Fundrise management and have already transacted net $5.1bn assets.
So, let's delve deeply inside Fundrise — one of the best passive income apps to know if it's worth a penny.
What does Fundrise offer?
Let's check out what Fundrise offers to its customers.
1. Safety and security
Fundrise is a new legitimate investment platform that offers promising benefits. Yet, it slightly lacks in managing liquidity as there is no guaranteed redemption in case of any downturn or any other reason. It also charges fees for requesting redemption before the minimum membership limit of five years. It can also surprise you with hidden fees.
2. Membership plans
Fundrise offers five accounts of different levels and, thus, several benefits and invested amounts to its members. The account level:
Starter
Basic
Core
Advanced
Premium
For starters, the minimum investment amount is $10, which automatically invests your money to upgrade to the next level.
The minimum requirement for a basic account is $1000, core is $5000, advanced $10,000, and a premium account is $100,000. There aren't any additional charges for upgrading accounts besides these.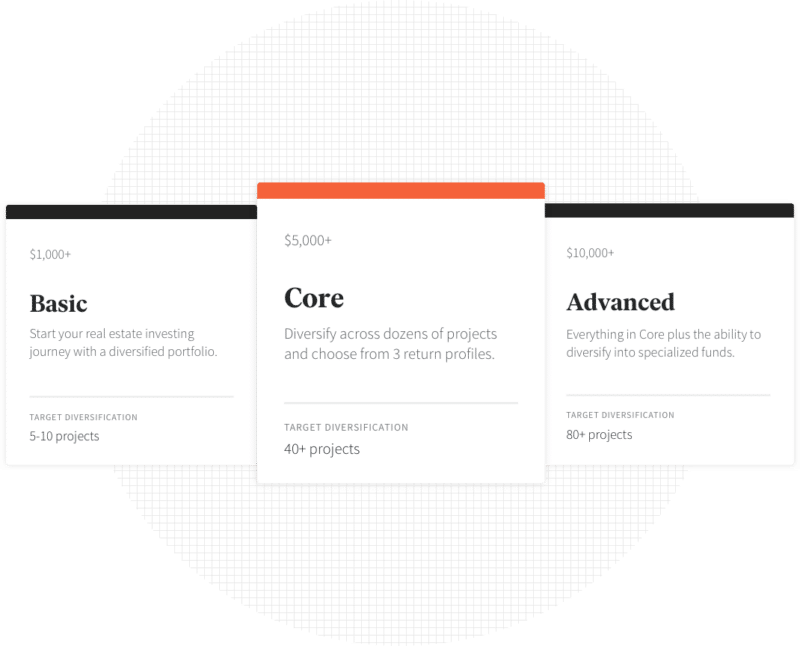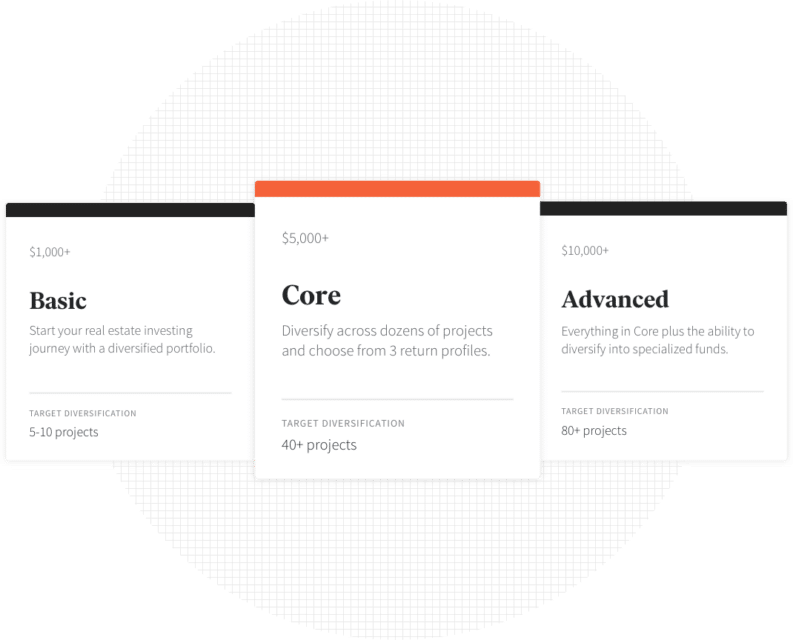 The accounts ranging from basic level to the premium promisingly offer an IRA investment option while setting your investment goals. The more upgraded account levels offer even direct investments into REITs, other standard and plus plans, and also access to potential iPOs.
The premium account holders can even enjoy a priority support service. However, you can only utilize the direct investment option if you have enough funds in your account.
3. Budgeting and goals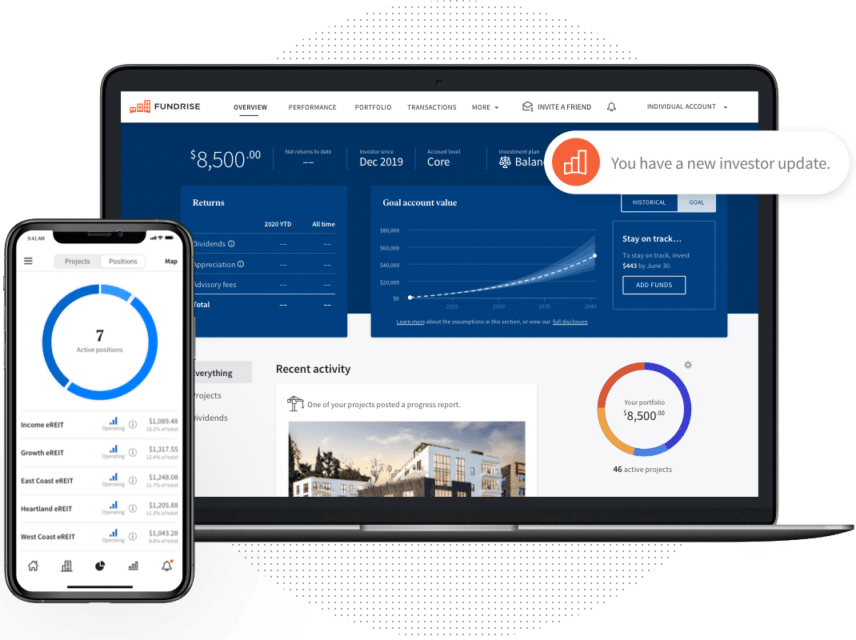 Fundrise also offers a budget plan or daily goals feature to let you invest the right amount at the right time. Through this feature, you can track your investments and achievements that can aid you in saving a substantial amount, like for a large real estate purchase or retirement. It also provides you with an insight into how you can grow your portfolio easily and in less time by being a consistent investor and income distributor.
The Fundrise goal tracker feature also tracks the goal's achievement if it is on track or needs consideration. It is available for all account levels with a minimum goal of five years or more. However, Fundrise investor's goals only provide a statistical guide and don't guarantee a positive outcome at the set time.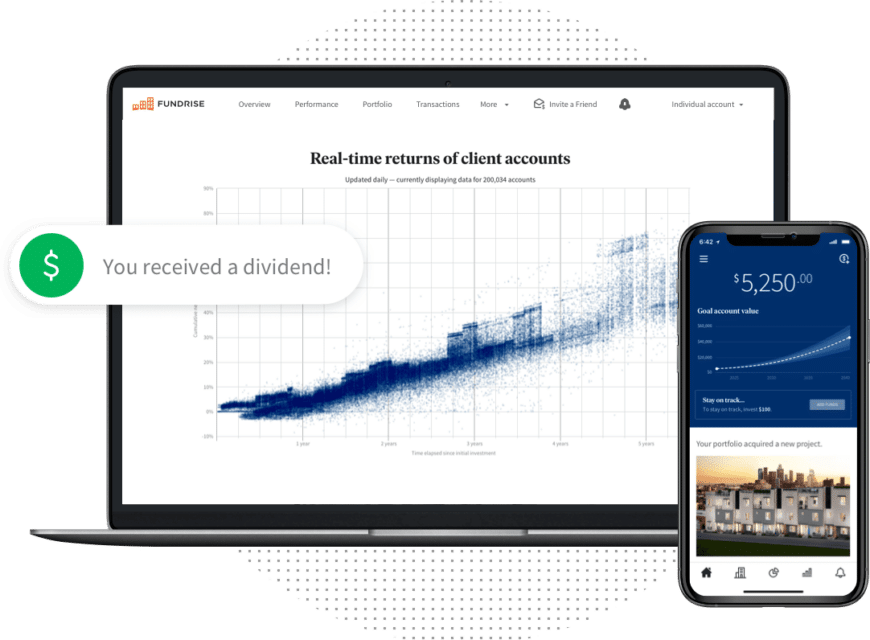 So, if you are willing to do your own efforts and diligence in achieving the goals, it will prove to be the best investment plan for you.
4. Fundrise special features
This app offers a diverse range of portfolios, and each offers promising features and benefits to its investors without having any minimum net worth. So, it provides a wide platform to all. It offers Interval fund, IPO, REIT, and eFunds investment opportunities also.
You can easily open your account on Fundrise by providing the basic information, choosing your preferred account level and funding options, and you are ready to invest in private or commercial real estate projects.
However, you have to keep in mind that the Fundrise non-traded REITs feature is less-liquid thus has some trading risks, but the rewards always overruled it. For instance: from 2014 to 2019, the annual Fundrise returns were between 8.76% to 12.42% on average.
Interestingly, the investors can now access Fundrise real estate projects from desktop and iOs or Android mobile phones. In turn, it makes it easy for you to stay updated regarding market trends and alerts or track the growth as a whole.
5. Alerts
For ensuring secure and best of the services possible, Fundrise alerts its members immediately through email.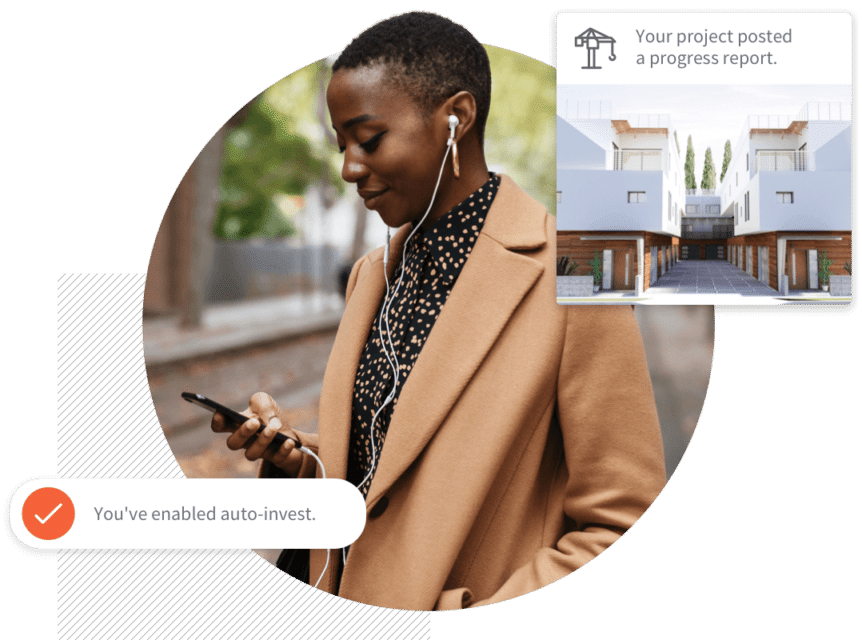 Fundrise aims to keep you updated with everything, whether related to security, ID verification, new market projects or trends, or about completion of projects. It intends to help you throughout your investment journey to let you prosper at every stage.
6. Fundrise transactions and reporting
The app charges a minimum investment amount of $10 to create a starter portfolio. Besides this, there are no other investing requirements. It is open to all. You can select any account from the five account levels as per your choice and need. There aren't any additional charges for it instead of the membership fee.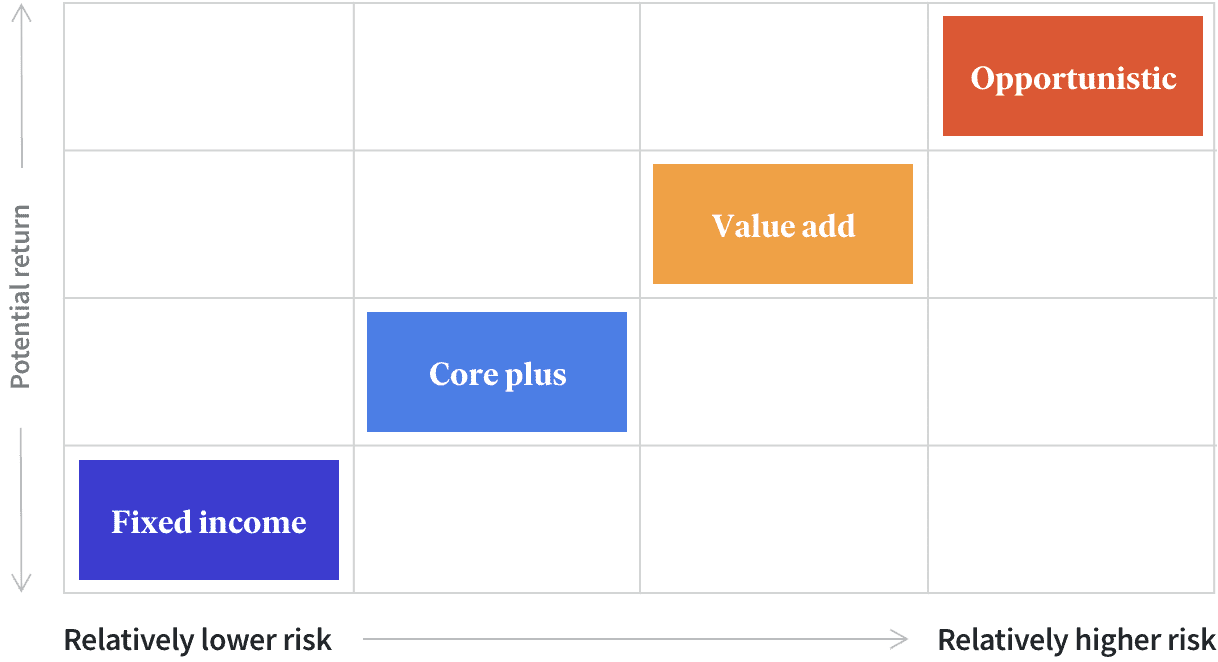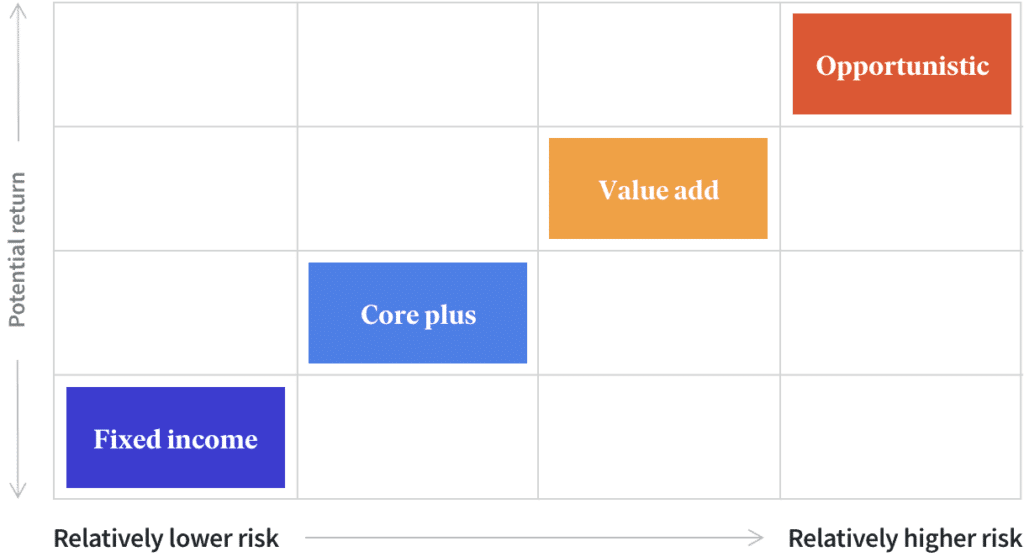 However, you have to pay a 0.15% advisory fee and 0.85% asset management fee annually. Yet, if you want to waive your advisory fee, you have to invite others by sharing a link or via another source to join Fundrise. With each successful invite, Fundrise waivers fee for 90 days in the starter and basic account levels. This time limit increases to 180, 270, and 365 days for core, advanced, and premium account levels, respectively.
On the other hand, Fundrise also offers a 5-year redemption program through which the investors can re-sell shares to Fundrise by paying a fee. 0% reduction for the shares kept for the first 90 days, 3% if for at least 90 but less than three years, 2% for three years, 1% for four years, and there is no redemption price for the shares held for five years or more.
7. Support
Fundrise customer service is available between office hours: Monday to Friday from 9 AM to 5 PM ET. You can direct your general queries or if you need help regarding investment plans through email or by filling a contact form available on their website.
Fundrise is always keen to serve its members and turn to them as soon as possible. Yet, it may take 1-2 working days to respond or clear your query.
Pros and cons of Fundrise
| | |
| --- | --- |
| Pros | Cons |
| Fundrise offers five different account levels, thus providing five different options to invest wisely. | Pricing and fees are slightly complex. |
| It provides diverse investment choices like potential iPOs, electronic RE investment trusts, and real estate funds at relatively low prices. | Fundrise is not suitable for short time investors as it requires a minimum of five years of membership. It also has an illiquid investment. |
| It is easy and convenient to use and is also open for all with great benefits. | The minimum starter fee is $10, and you have to pay an annual 0.15% investment advisory fee and 0.85% asset management fee. |
Final thoughts
Fundrise is best for investors who are looking forward to long-term outlooks. So, if you are comfortable with the pricing and ready to keep your money for at least five years, then it is the safest solution for you to invest in Real estate, earn passive income, and save for the bigger goals or retirement.