Bitcoin (BTC), the first digital currency to debut in 2009, has overgrown in value and reputation since then. There are more than 18,962,375 BTC available, and the total coin supply is 21 million. There are approximately 23 million holders of BTC.
Bitcoin is the leading cryptocurrency in market capitalization, but it's not the only one to watch. A stablecoin such as Tether USD, for instance, sees more transactions daily than Bitcoin.
These figures do not include Ethereum (ETH), Litecoin (LTC), Ripple (XRP), and other cryptocurrencies. A reliable platform is necessary to access the incredible savings rates for Bitcoins and other cryptos on the market.
Our Celsius app review covers all the essential factors, including interest rates, transactions, security, reputation, alerts, and fees. So that you can make an informed decision, we describe every aspect of the service.
What does Celsius crypto passive income app have to offer?
Celsius is a crypto-lending and interest-bearing DeFi platform. You can access it on a desktop or via a mobile app on iOS and Android. Through a decentralized public blockchain, DeFi offers lending, borrowing, and interest-earning services between people. Through this method, lending officers and the bank personnel no longer serve as financial gatekeepers.
Celsius members have access to discounted loans quickly. People interested in earning interest on their staked deposits can pledge not to withdraw their assets, similar to certificates of deposit (CDs). It is also possible for them to use their cryptocurrencies as collateral and get "instant loans". It is fascinating to see how many DeFi services Celsius offers.
1. Safety and security
There is no FDIC or SIPC insurance on Celsius' deposits. In the UK, the government oversees the deposits, unlike the US. According to Celsius, you can lend your cryptocurrency to institutional investors, but it is impossible to know for sure. Celsius does pose a risk when you deposit cryptocurrency.
A brief discussion of crypto key security is also necessary. Fire blocks is Celsius' partner custodian for funds deposited with Celsius. Furthermore, Fireblocks provides custody insurance if your private keys are stolen or lost.
2. Membership plans
Visit the Google Play Store to download the Celsius app. You can download both the Android and iOS versions of the Celsius Network mobile app, which is sleek and easy to use.
Create your account.
Complete the KYC procedure.
Utilize your crypto.
Android and iOS users can use it. The app is available in the store, and cryptocurrency traders can earn bonuses.
3. Budgeting and goals
Celsius Network is a beginner-friendly platform because its account minimum and hidden fees are nonexistent. Due to its lending activities, it does not need to nickel and dime its customers.
Therefore, based on how you purchase your crypto in the app, there will be limitations on how much you can buy. For bank transfers, your weekly maximum is $5,000, and your monthly maximum is $20,000 if you're using Wyre. Coinify has a maximum daily purchase limit of 1,000 EUR and a maximum daily transfer limit of 50,000 EUR for purchases made with a credit card.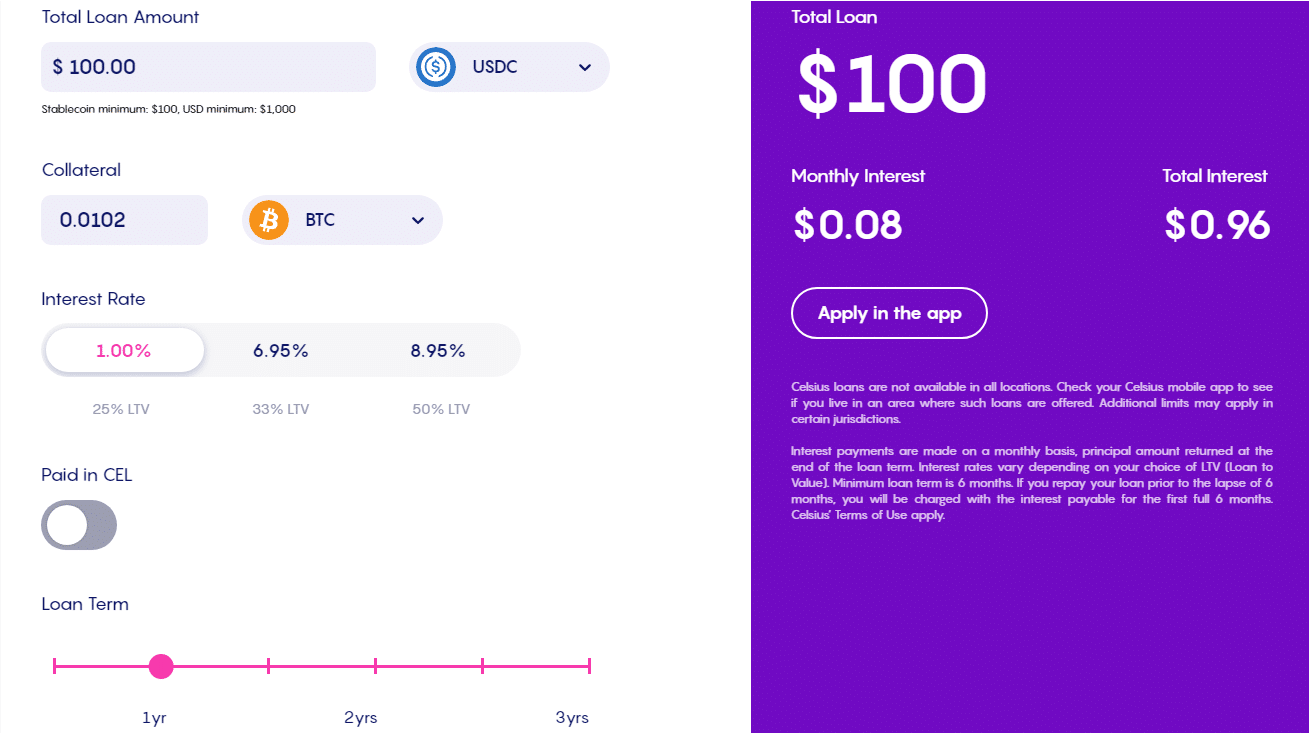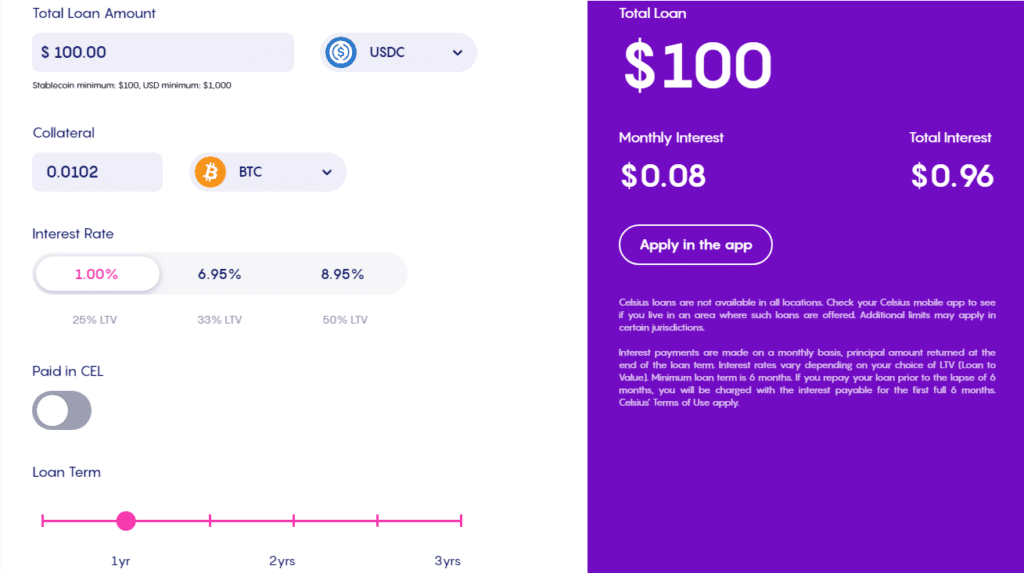 4. Special features
You can easily keep track of the funds you have deposited, earned, and withdrawn with Celsius Network. You'll also make interest quickly.
How do we define this? You get rewarded every Friday. The rewards are deposited into your wallet automatically on Mondays.
Making a deposit starts earning you money. Your first rewards will appear in your Celsius wallet the following Monday if you deposit on a Wednesday.
Additionally, there are several simple features available, such as:
Purchasing more coins
Taking out money
Payments to friends
Loans backed by coins
Getting started is as simple as selecting your desired loan amount and choosing your interest rate and repayment schedule. Your crypto-assets are then ready to earn income. There isn't much more to it.
5. Alerts
The Celsius community works and the push notifications. With our Slack bot, Discord bot, and Telegram bot, you can choose which way you want to get alerted. Receive information whenever a new coin appears on an exchange.
6. Transaction and reporting
By keeping your digital assets in Celsius, you can earn up to a 17.78% annual percentage yield. According to the platform at the time of writing, this includes an interest in 25+ cryptocurrencies, 10+ stablecoins, and one gold token (PAXG).
Your crypto deposit earns you no fees or minimum balance. You can withdraw each week on Mondays.
Earlier this month, Celsius had raised its in-kind reward APY for USDC to 10.07%. Additionally, your balance can be increased by up to $600 in Bitcoin rewards by transferring UDSC or USDT from another wallet or platform. Using the promo codes STABLE10, STABLE50, and STABLE600 will qualify you for the bonuses.
Earnings refer to as "rewards," and they differ based on the type of cryptocurrency and the country you are in. Based on your residency, the percentage of your crypto portfolio, consisting of CEL tokens, qualifies you for one of Celsius's loyalty tiers, which will reward you with bonuses.
The current number of active users on Celsius exceeds 340,000. Celsius also serves 340 institutions. This number will continue to grow as well. Additionally, Celsius published a detailed explanation of how rates worked in 2019.
7. Support
The first Celsius Care Center opened in Las Vegas recently. If you would like to speak with a live person over the phone, you can dial 1–866–463–5669 from 8:00 AM – 11:00 PM (EST) Monday – Friday. By submitting a support ticket, you can also reach us 24/7.
According to Trustpilot, Celsius Network has been rated 4.1/5 after being reviewed more than 1,500 times in September 2021. But it does not have a rating or a review with the Better Business Bureau (BBB).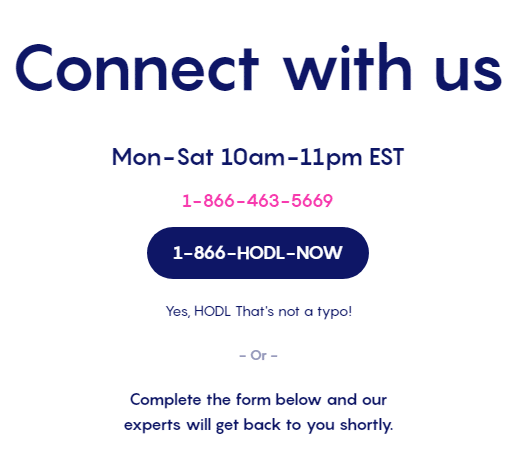 | | |
| --- | --- |
| Pros | Cons |
| You can earn up to 15% interest per week. | There are almost no educational resources. |
| A mobile platform that is easy to use. | A limited-edition cryptocurrency. |
| It operates in more than 100 countries worldwide. | It is centralised. |
Final thoughts
Digital asset lending firms set a new record with this increase. The current APY rate for stablecoins is 10.2%. Additionally, Ethereum and Bitcoin customers have the option of earning up to 7.75% APY. Variation in their rates occurs over time. The compensation depends on how much Celsius made the previous week.
The app is an excellent option for those new to crypto trading who do not face any risks. It is best suited to passive investors seeking some safety. In terms of investment, Celsius shows a 200% increase from January 1, 2021, to today.