A year ago, one of the largest manufacturers of processors and video cards, AMD, joined the Blockchain Game Alliance, an association promoting blockchain in the gaming industry, and became a partner of the online gaming platforms Robot Cache and ULTRA.
This event was followed by the news that Samsung has added a game on the TRON blockchain to the Galaxy S10's built-in crypto wallet. Dapper Labs, the developer of CryptoKitties, also raised $11.2 million to create the industry-focused Flow blockchain.
And computer giant Microsoft, leading video game publisher Eidos and creator of the Fabled Lands gamebook series, have teamed up to revive the popular 80s blockchain gamebook.
These and other events, which took place in just a few months, indicate that the blockchain is confidently gaining popularity in the gaming industry. Blockchain gaming has a lot of advantages. For users, this is the ability to exchange in-game assets without intermediaries' participation easily.
On the other hand, developers using the blockchain can receive additional income from the sale of game items and tokens and attract new users. Therefore, more and more blockchain games are appearing on the market.
What is crypto gaming?
The gaming industry is experiencing a significant rise in blockchain-powered cryptocurrency games.
Generally speaking, the video games industry is going through an impressive period of boost, which further got a push by the pandemic-driven lockdowns. In addition, the lockdown period allowed people to come up with new ways of spending time at home.
But what is the most significant factor that pushed crypto enthusiasts to spend hours playing crypto games? It is not just about the fun anymore; it is about more than that.
While playing, the crypto gamers can earn rewards to exchange for fiat money and spend in real life. So it is playing games for money.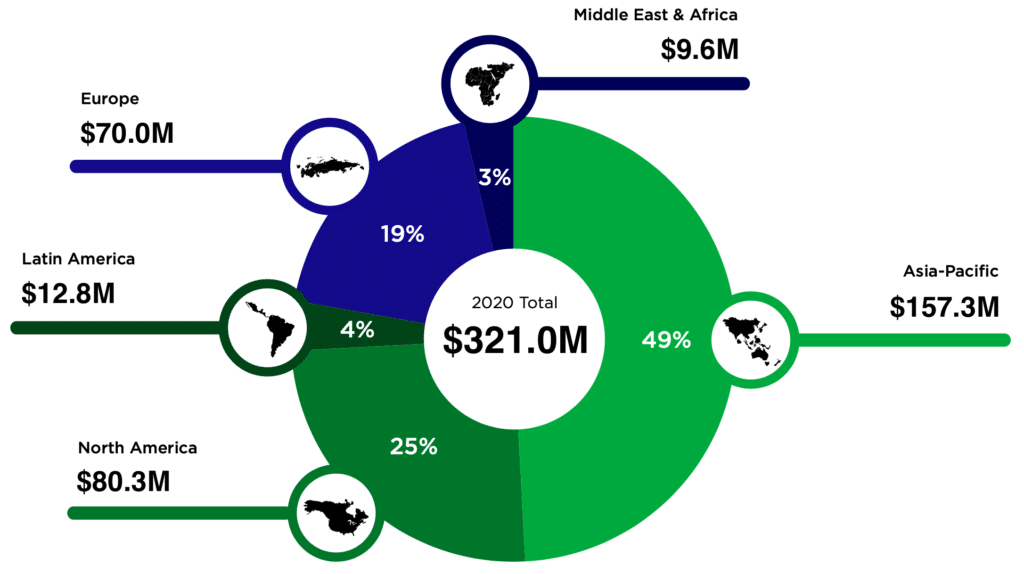 In play-to-earn crypto games, the gamers gain control over in-game assets and increase their value by playing the game. In addition, the players earn tokens and NFTs as a reward for participation.
How does it work?
Non-fungible tokens are unique digital collectibles traded on the blockchain. In crypto games, the NFTs can represent any tradable assets. Users can sell their NFTs (in-game) to their peers and earn tokens with play-to-earn models.
It all started in 2017 when a blockchain-powered collectibles game called CryptoKitties became one of the first crypto gaming blockbusters in the gaming industry.
Unfortunately, gamers overwhelmed the Ethereum network's processing, slowing down transaction times across the blockchain.
Users can buy cartoon kittens in the game and breed them with other cats. One of the most expensive CryptoKitties, Dragon, was sold for around $170,000 in 2018. Just this one example alone shows the diversity of the gaming industry.
Besides collecting cute digital animals, the NFT games have evolved to offer play-to-earn models. The play-to-earn NFT games enable users to generate income through playing.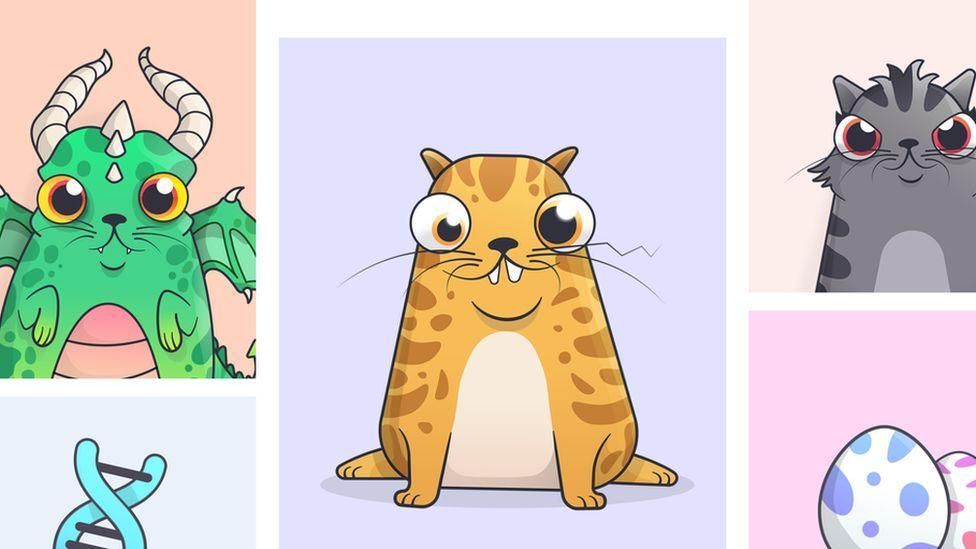 Usually, the longer users play, the more tokens they get. For example, Axie Infinity requires purchasing three Axis or characters within the game, which serve as NFTs.
Once players have a starter team, they proceed by completing different challenges to earn Smooth Love Potion (SLP), a tradable ETC-20 token listed on a crypto exchange.
Is making money from crypto games a myth or reality?
Playing and earning crypto games has become an emerging phenomenon. They've gained attention in developing countries, where players sometimes earn more by playing than their regular job.
Crypto gaming is a decentralized form of gaming in which players can own unique in-game assets and sell them for real-world money to people interested the same way. If we talk about it in simple words, we can trade digital assets for cryptocurrency, exchanging real-world money.
In a nutshell, it makes crypto games use a complete or partial blockchain system to store unique assets that players own entirely. It is how users make money from crypto gaming.
What are some of the popular crypto earning games?
Axie Infinity
An NFT game is inspired by Pokémon etymology developed on the Ethereum blockchain. It comprises millions of adorable fantasy creatures called Axis, which players can collect, raise, battle, and trade as digital pets. It is fun, but it is also a money-making strategy. It is a two-for-one deal.
The core philosophy of this game is to play-to-earn, and it rewards its uses for their time and effort. These rewards come as an SLP (Smooth Love Potion) token that you can earn in the gameplay.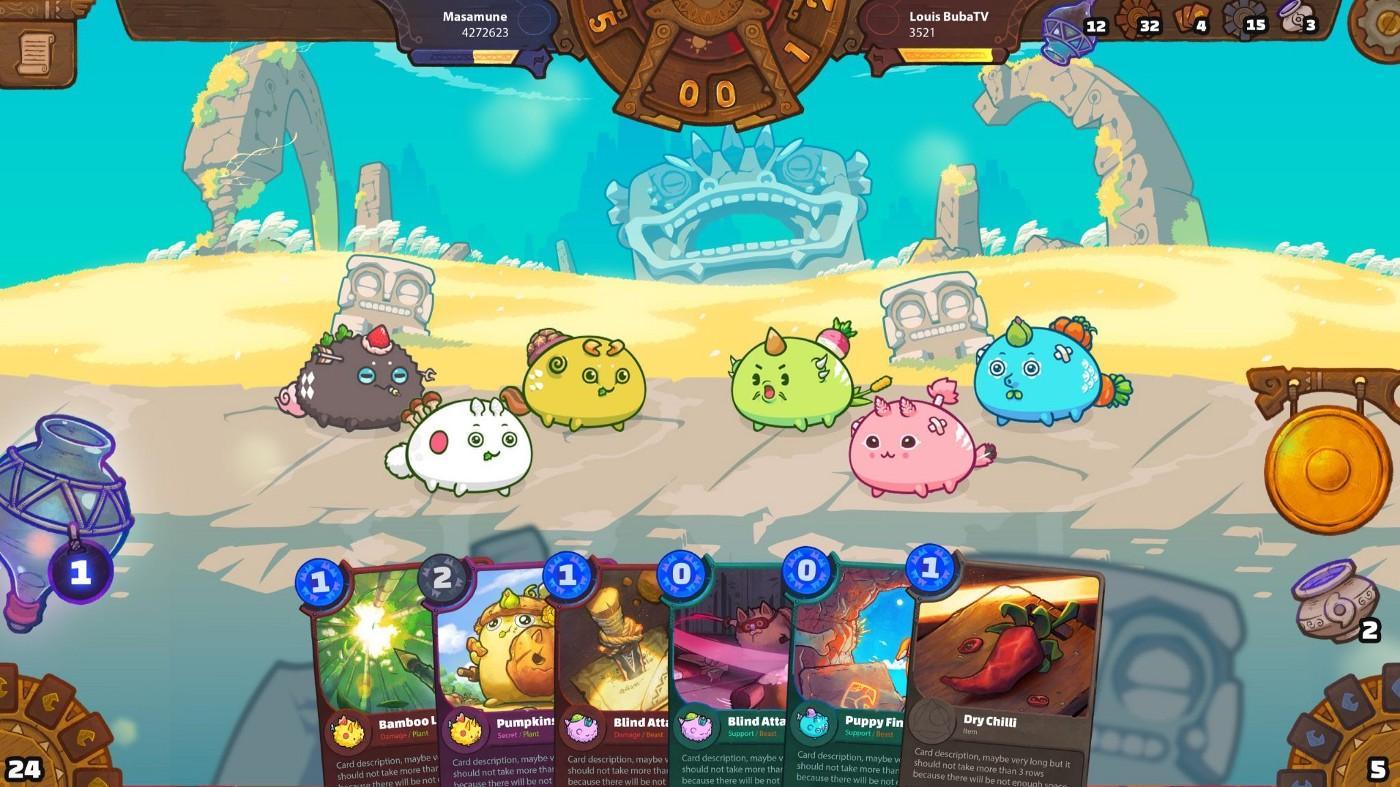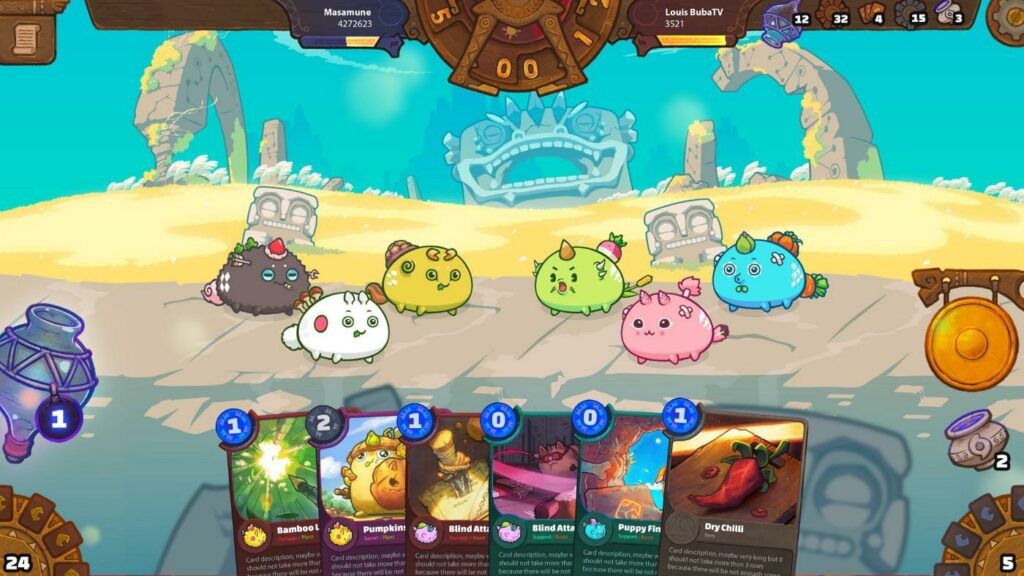 Axie Infinity is considered to be, arguably, one of the best-designed projects in cryptocurrency. Everything from user experience to tokenomics is carefully developed and implemented in this game.
The market cap of this game is $42 million in sales as of June 2021. It also projected sales of more than $1 billion this year, making it the most expensive NFT collection currently.
Battle of Guardians
The BOG is a real-time multiplayer NFT PvP arena developed on the Unreal Engine. It is an advanced fighting game based on the Solana network in which players constantly fight to defeat other opponents for more rewards.
The game allows users to benefit from the blockchain's power and its unrivaled graphics. In this way, players can engage in fierce multi-realm battles in various areas of the vast sci-fi game world.
Battle of Guardians is designed for PC gamers, but it will eventually support cross-platform multiplayer on iOS and Android.
Crypto Kitties
This was the first game that was built on the Ethereum network. The players buy, trade, and breed cats to create desirable traits which are indivisible and unique ERC-721 tokens.
As a player, you can get a CryptoKitty by buying one in the marketplace or by breeding two kitties together.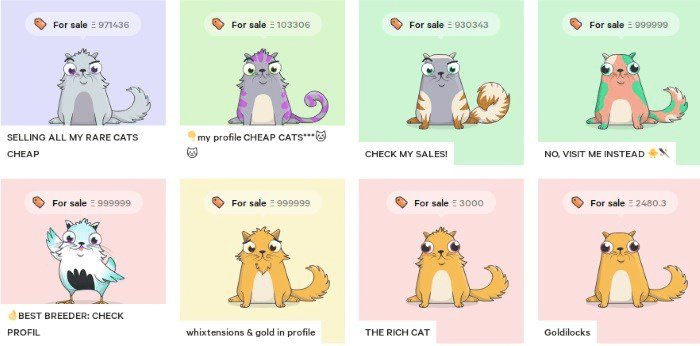 The breeding allows players to unlock rare attributes. You can also earn rewards by creating a collection of cats.
The Sandbox
It is another play-to-earn virtual style Metaverse in which you can own land, play games, or build your own game. Does that not sound perfect?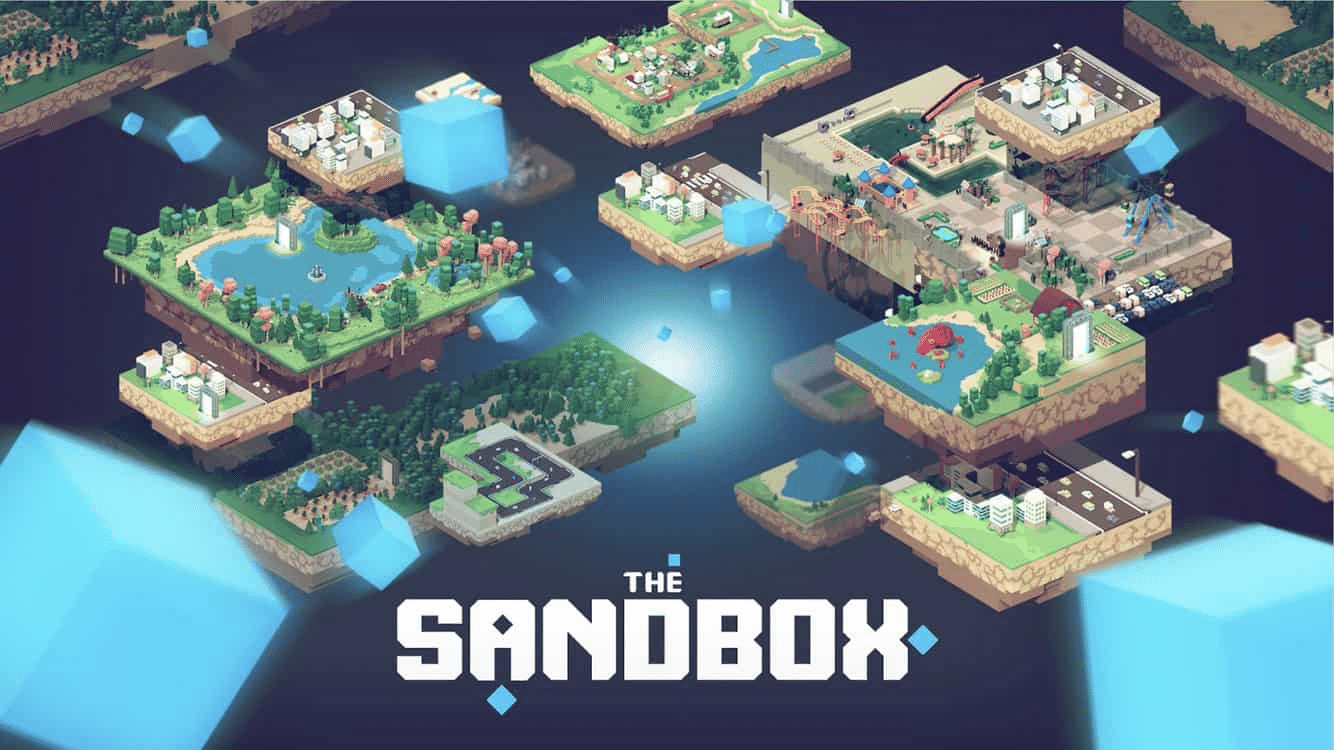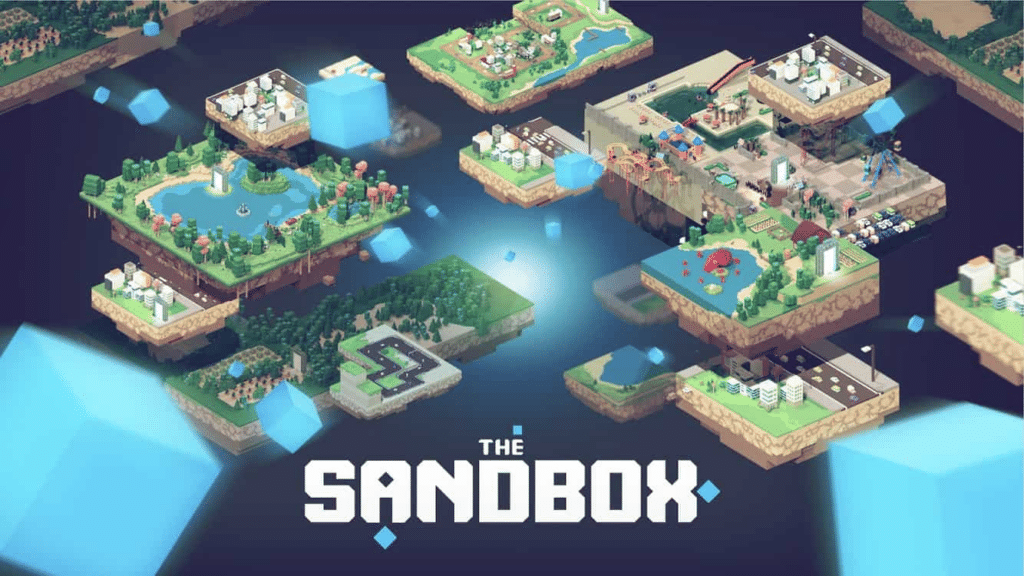 As a player, you can take control of the massive virtual world either as a collector, artist, and game decider or simply as a gamer that rambles around in the Metaverse.
You can hop around the world from game to game. The Sandbox is built on the Ethereum network and has its cryptocurrency called Sand.
Are there any risks in playing those games?
Despite its advantages, crypto gaming does have its own set of problems. A phenomenon called "access barriers" affects some games more than others. Axie Infinity, for instance, requires players to have three Axis before playing the game.
The lowest-priced Axis cost around the $100 mark. Unfortunately, it means you must spend at least $300 before you can start earning. The high level of investment can put off the average player, as most traditional games do not cost more than $100.
Of course, there is also the risk of losing your tokens and NFTs, which can happen when you try to send them to a wallet that does not support the NFT type. And also, if you fall victim to a scam.
Players can also lose money through volatility. Cryptogame tokens are susceptible to price changes, just like non-gaming cryptocurrencies. But some games limit how often you can withdraw tokens.
It means that if a crypto gaming coin such as AXS falls, players may not have time to cut their losses.
Final thoughts
So, here it is, folks. Yes, you can make money by playing crypto games. However, it is important to remember all the risks associated with the industry, as crypto gaming is a recent phenomenon.
But no matter how recent, it is still one of the fastest-growing industries in the world.