In 2014, Blockfolio, a Bitcoin tracking application, was initially presented. It was one of the first of its kind, and it has dramatically improved the lives of bitcoin enthusiasts throughout the world.
Blockfolio solves a fundamental problem for Bitcoin investors. To keep track of your digital assets, you no longer have to log in to many exchanges and wallets individually to check your balances.
Blockfolio supports over 8,000 currencies and digital assets and over 300 exchanges at this writing. Now, let's take a further look at what the app offers us and some of its unique features.
What does the Blockfolio app have to offer?
Now, cryptocurrency investors can keep track of their assets and see how much they've made or lost at any given time due to Blockfolio. If the Bitcoin market is growing, you may find yourself checking the app many times a day.
Blockfolio's capacity to track over 8,000 currencies and digital assets are unmatched by any other portfolio management platform. In addition, the application supports over 400 different exchanges and over 100 essential currency pairings, which is also true of the data feeds.
One of Blockfolio's most notable features is its customizable nature. This means that it may be used as a complete portfolio tracker.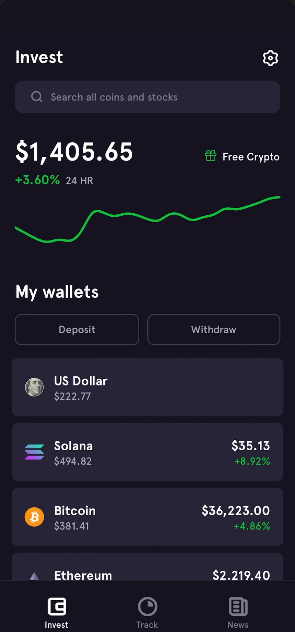 1. Safety and security
Blockfolio LLC is regulated by the US Securities and Exchange Commission (SEC). Fortunately, the app does not collect any personal information from you. However, trading does need ID verification. Non-citizens must provide far more information than US citizens, who must provide their name, date of birth, and mailing address.
You must provide a photo ID and explain where your money comes from to open a bank account (occupation, investments, inheritance, or mining). Once the account has been verified, traders may begin trading.
During the first quarter of 2021, Blockfolio's messaging system was breached, allowing the hacker to send negative push messages to users. Incorrect pricing in the app, due to inaccurate data, was another problem brought to light by the Blockfolio community. This misled customers about the current value of their assets.
They have always been honest about data issues, publishing information on their social media platforms. The app deserves praise for this.
2. Membership plans
It's free to use Blockfolio on iOS, Android, Windows phone, and the web. However, you may also pay $12 a month or $99 a year for a pro account, which is more expensive. There are in-app purchases available, but they are all optional, and we thought that just a few of them were worth the extra cost. Another difference between this app and other programs is that it does not charge users any commission fees or take a percentage of their financial profits, unlike other trading platforms like Robinhood.
3. Budgeting and goals
It is possible to purchase and sell cryptocurrencies using fiat money, such as GBP and USD, on the exchange's website, make deposits and withdrawals, and convert or swap currencies, such as from Bitcoin to Bitcoin Dogecoin, on the site.
Blockfolio also allows its users to request new currencies, exchanges, both listings and API connections, and source requests.
4. Special features
Blockfolio is an easy-to-use tool that doesn't need a lot of time or effort. As soon as we started playing around with the app, we found it highly user-friendly and had no concerns. In addition to the current price, 24-hour trading volume, and total supply of each currency on the home page for each currency, there was a plain black background that was attractive and straightforward.
5. Alerts
You can set up notifications for the currencies and tokens that interest you. It is a great way to stay on top of any performance shifts that could occur.
6. Transactions and reporting
In addition to bank wire transfers, credit cards, and PayPal, Blockfolio users may make deposits and withdrawals. Using a QR code, Bitcoin may also be used to fund accounts.
A debit or credit card deposit is only permitted if a user has completed KYC Level 2. As long as you don't go over the maximum daily deposit of $2,999, you'll be OK. With a debit card, you'll pay 2.9% plus $0.30 for each transaction.
Not every user who has ever reported a negative balance has been in debt. It seems that a bank or wallet has failed to verify the deposit.
In contrast, cards may only be withdrawn seven business days after purchasing other cryptocurrencies.
Withdrawing cash from a bank account in the United States takes up to 1-4 business days, depending on your bank's policies. Withdrawals made beyond the first three are charged $1.50 per withdrawal fee.
US residents may only withdraw $10,000 per day and $300,000 throughout their lifetime using Blockfolio's quick identity verification. In addition, clients in the United States may make unlimited withdrawals after completing advanced identity verification. At the same time, customers outside the United States can also create an unlimited number of withdrawals after completing ID verification.
7. Support
If there are any problems, such as API errors or the app not syncing with an exchange, you may contact Blockfolio by email, Telegram group, web form, or social media, such as Twitter. Blockfolio is available 24/7.
As a result, Blockfolio's lack of offline support, like a phone number, makes it difficult to resolve more complex issues. According to customers, specific problems need a lengthy resolution.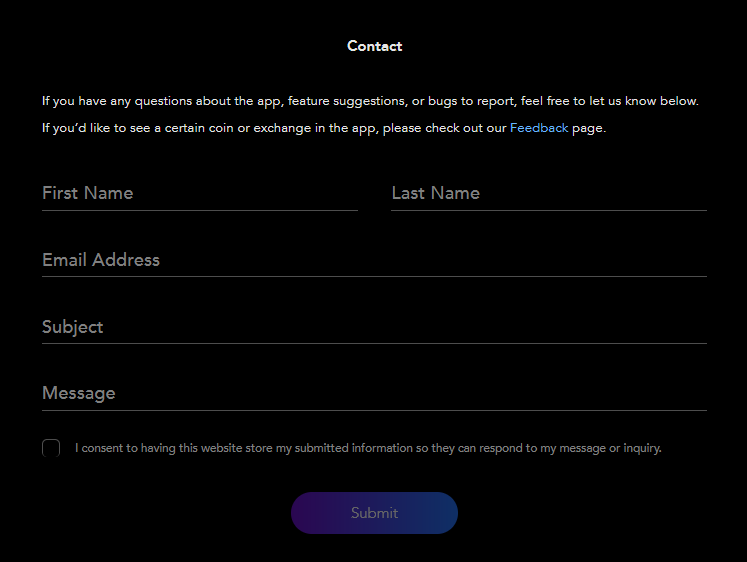 Pros and cons of using the Blockfolio app
Now let us take a look at its pros and cons.
| | |
| --- | --- |
| Pros | Cons |
| Thanks to its free application and little advertising, the tracker is user-friendly. | Because of the volume of transactions, manually inputting each transaction into Blockfolio may be pretty time-consuming if you have several currencies. |
| Over 8,000 currencies and digital assets may be included in a single portfolio. | Because of this, coin prices and data may differ from the actual exchange. |
| Customized price alerts are possible, and you may be notified when prices rise or fall. | Large coin holders may find it annoying to get plenty of price alerts. |
Final thoughts
An app is a go-to option for keeping track of your Bitcoin holdings. It allows you to keep track of your investments and transactions in one place. You may use Blockfolio whether you're a beginner or a seasoned trader since it offers everything you need in a single, simple-to-use interface. You may use a variety of Blockfolio's features to increase the size of your portfolio and keep it that way in the long run.