If you need to manage many financial applications, you might want to give Albert a try. It's a low-cost financial tool that enables you to consolidate all of your bank accounts, create a budget, start saving money, and even offer human-guided investing advice.
Over 54,000 iOS users have rated it 4.6 out of five stars in the App Store, and over 11,000 Android users have rated Albert four out of five stars. On the other hand, it charges a lower monthly price than most of its competitors and delivers a broader range of services in return.
This is a complex combination to surpass even in the highly competitive financial market of today. But, Albert is the best app for a personalized budget, without any doubt. So, if you are also interested in learning more about the top features of this app, this article is for you.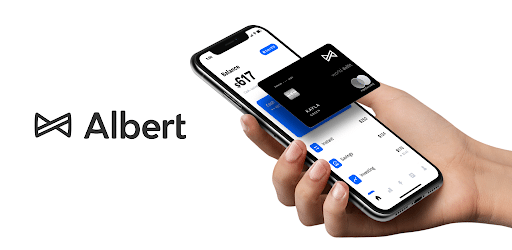 Top features
Yinon Ravid and Andrzej Baraniak established the Albert Corporation in 2015. During the summer of 2016, it received $2.5 million in startup capital only a few months after its launch. Since its establishment, the company's micro-investment arm, Albert Investments, has been the latest addition to the Albert platform.
More than 54,000 IOS users have given Albert a 4.6 out of five stars on The App Store, while more than 11,000 Android users have given Albert a rating of four out of five stars on Google Play.
1. Safety and security
The Federal Deposit Insurance Corporation (FDIC) insures savings accounts up to $250,000 for each depositor. All of the cash and securities investments on Albert may be covered by SIPC insurance for a total of $500,000. SIPC insurance, on the other hand, is only available in the event of broker failure. Trading or market activities shall not be covered by this policy.
Your account is secured by a username and password that are unique to your account. As an additional layer of protection, you may optionally activate Face ID, Fingerprint ID, or a PIN. As a result, Albert employs bank-level security and does not keep your financial information on their system.
Albert gives you a score out of 100 for each significant aspect of your money. Your debt load (determined by your debt-to-income ratio and the total amount of your credit card debt), insurance policies, and fees and incentives paid or received via banks or credit cards are all included. For example, they'll provide you with specific advice on how to enhance your financial checkup score.
2. Membership plans
You may choose between a monthly or yearly membership from us, depending on your needs. Albert may be tried for 30 days for free if you sign up for a monthly subscription. In addition, your Albert savings account will get a thank-you bonus and a free month of Genius when you sign up for a yearly membership.
Initially, you decide how much to pay for the service when signing up. We can effectively run the service at $4/month, but most consumers choose to pay more. So we're wagering that if our team of financial gurus provides you with value, you'll back us.
They check your payments, bank fees, and unexpected expenses regularly and give you notifications. In addition, financial issues such as managing and paying off student debts, obtaining the best insurance prices, investing, and even saving for short-term objectives will also be presented to you.
The first step to utilizing the Albert app is to sign up for Genius. Professionals in the field will then answer your financial queries. You'll also get a 0.25 percent yearly bonus on your Albert Savings account if you join up for Genius.
3. Budgeting and goals
It features built-in budgeting and financial monitoring tools like other budgeting and personal finance applications. Algorithms are used to determine the budgets, but Albert's has simplified its process to an art form. You may choose from the following:
Income
Savings
Recurring financial obligations
Everything else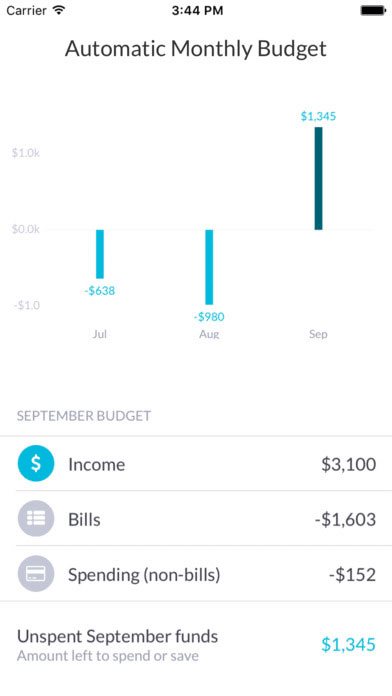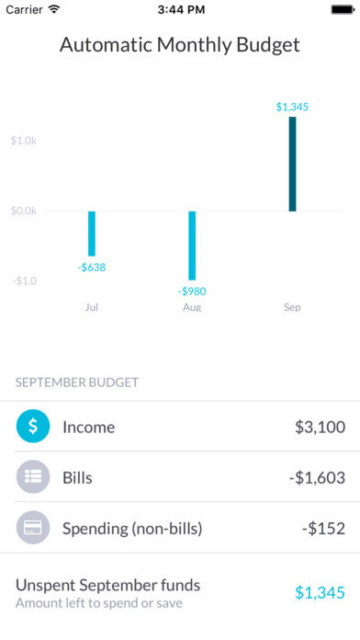 Albert concentrates on the "Everything else" area by providing you with a free-to-use number and the amount of time the money will need to last.
4. Special features
This may be a one-of-a-kind special feature in financial applications. Albert may lend you up to $100 against your next salary if you have a short-term financial need. Your bank account will be credited with the amount of money you've requested. When your next paycheck is deposited, you return the loan. The cash advance may be greater than $100 if you have a larger income and other conditions.
Even better, there is no credit check, no interest, and no late penalties. You should expect to get the money in your bank account within three days if you choose for regular delivery. However, if you'd rather have the money in your account within 10 minutes or less, you'll have to pay a $3.99 delivery charge for Genius subscribers and $4.99 for everyone else.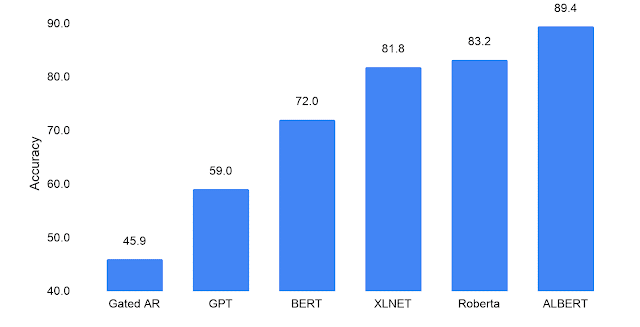 5. Syncing of bank accounts
If you get the most out of Albert's budgeting tools, be sure to connect all of your accounts. Assuming you've got the main checking account, this is where you'll deposit your paychecks and other money and pay the majority of your expenses.
In addition to your bank account, you may link your credit cards, loans e.g., school loans, vehicle loans, personal loans, or mortgages, and investments e.g., brokerage, retirement. Here are the measures to take if you're a customer of a big financial institution like JPMorgan Chase or Bank of America.
Add a new account to Albert's financial portfolio:
Click the overview tab (📊).
When you're done, press the plus symbol (+).
You may search for your financial institution by name if it doesn't appear in the drop-down menu.
Your bank account information must be entered.
Add manually any smaller bank or credit union account that we do not yet support, such as a regional bank or credit union.
6. Transactions and reporting
Select the account with many duplicate transactions, and then hit Refresh in the linked accounts section of your profile.
When everything else fails, delete and re-add your institution to see if it helps. Delete your institution by clicking the Delete account button at the bottom of your account's page. It's, therefore, time to re-add the account and re-check for any possible duplication.
The third option is to contact Albert by pressing the Contact support button on your profile page.
7. Support
Albert does not provide live phone help, which is common among financial applications. Instead, you'll need to use the website or app to send an SMS or email to get customer care support.
Pros and cons
| | |
| --- | --- |
| Pros | Cons |
| Saving money is as simple as setting an automated budget. | The low return rate on a savings deposit. |
| Low-cost or no-interest loans. | Retirement plans are not offered. |
| In a nutshell, no-fee stock trading. | There is no desktop version of the site. |
| Genius subscribers get some human guidance. | |
Final thoughts
The school does not teach personal financial management, including budgeting and saving. The app can help anyone unaware of these principles. Taking an overview of your finances will give you a good idea of how you are doing financially.
It can give you just a little push in the right direction if you need it. It's an app for personal finance that provides automatic savings, budgeting, bill negotiation, and guided investing. There is no charge for most of their services, but the Genius service requires a monthly fee of at least $4.