The feature set of Webull is greater than that of Robinhood, even though it is not the most well-known trading program. There are no fees associated with buying or selling stocks, options, exchange-traded funds (ETFs), or cryptocurrencies with Webull.
The app utilizes the same spread markup as most other exchanges regarding cryptocurrency transactions. You can also trade a few other currencies that Robinhood does not allow, such as Cardano.
Your primary goal while investing in the financial markets is to raise your profit margin. One way to achieve this is to diversify your portfolio by including a wide range of investment topics and types. In addition, you can count on your investments to bring in new income while you sleep. To make your money work for you, construct your portfolio to generate passive income.
However, developing a passive income source may be difficult in an uncertain economic climate. You'll need to have a steady stream of income to deal with the huge changes that might occur in any investment. Therefore, you need to know what passive income is for starters before figuring out how to make it work for you.
What does Webull have to offer?
Webull, a stock trading app, was introduced in 2018 and found on the App Store. All of the features are available on a web platform that you can use from any browser, regardless of your mobile device or operating system.
Webull does not charge commissions, account maintenance fees, or management fees for trading equities, ETFs, options, ADRs, and cryptocurrencies. For this service, there are no minimums.
The company seems to have jumped on the competition by entering the online trading market late. However, it has been observed that many consumers like the experience of apps such as Robinhood. They attempt to attract new and casual investors.
The app relies on a clean UI, a great mobile experience, and a wide range of investment research capabilities to keep more than just these novice investors interested. In addition, intermediate traders may benefit from the app's wide choice of products and services, extending its appeal beyond those who are just learning how to invest.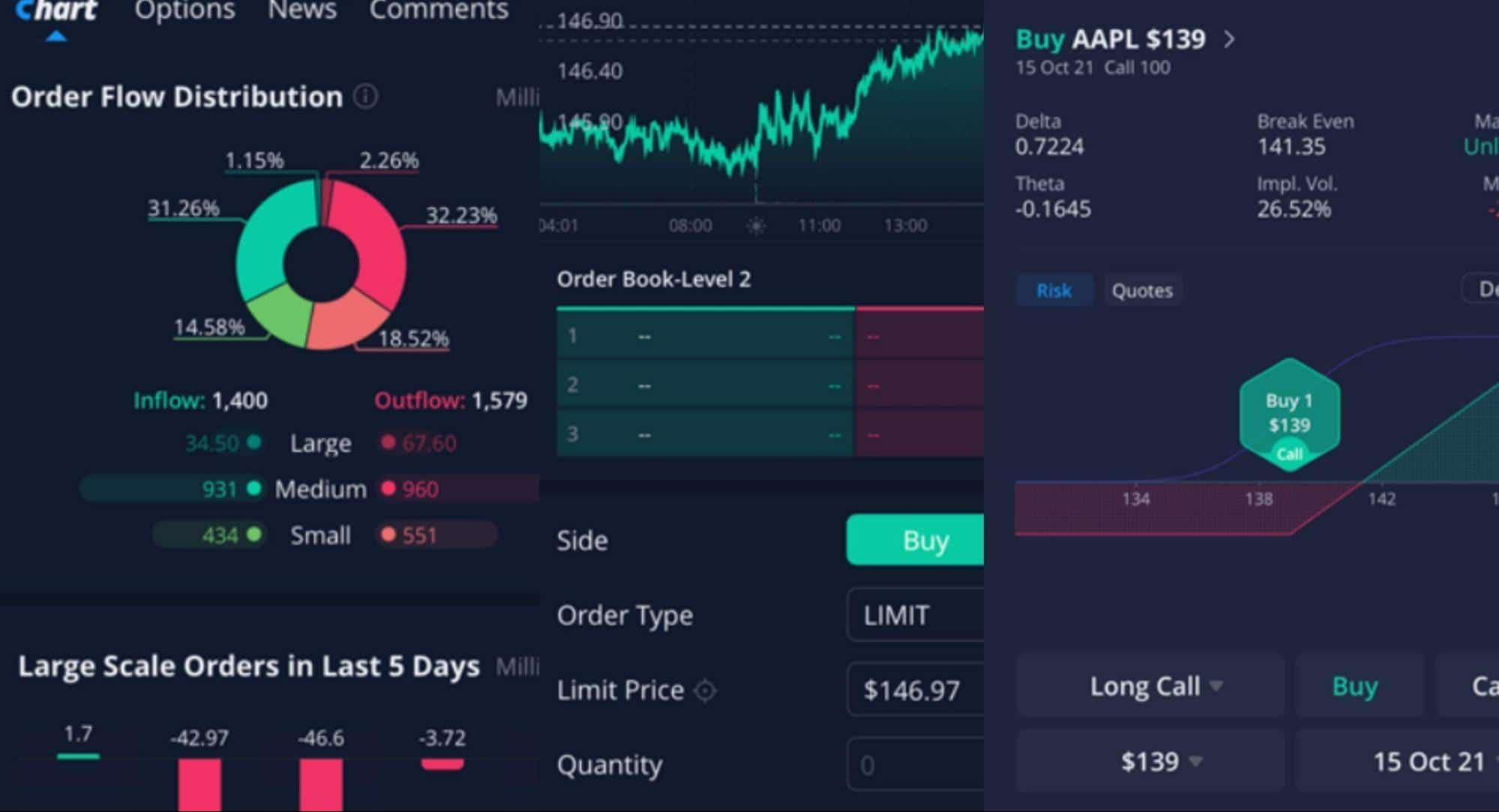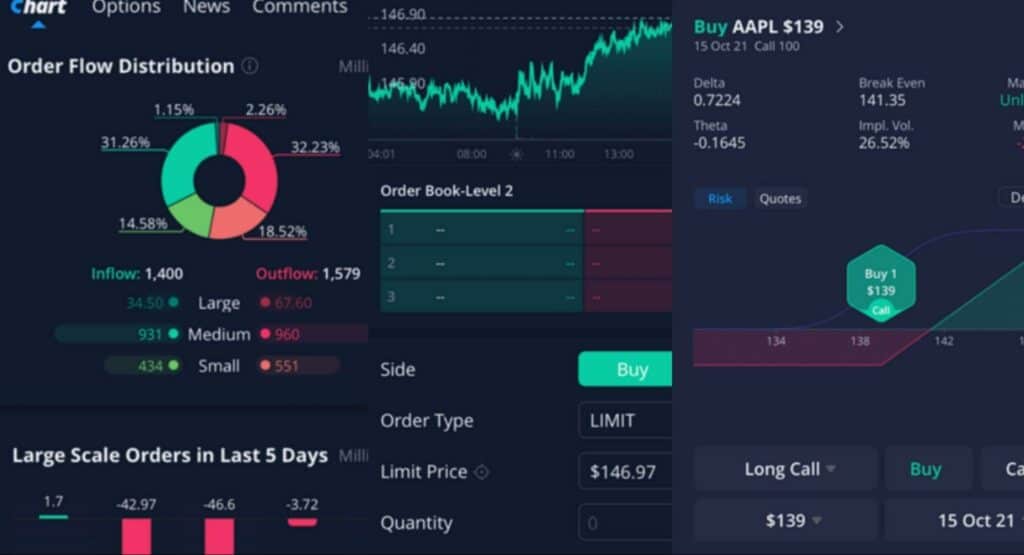 Webull offers a unique set of benefits that only a few other platforms can match.
1. Safety and security
Webull has been a registered entity duly registered with the USA Securities and Exchange Commission. Moreover, the company has been a registered member of FINRA and SIPC. The customers are entitled to $250,000 to $500,000 indemnity insurance.
2. Membership plans
If you join the program, you will access Level 2 trading quotations. Looking at these quotations, you may better understand the market's direction, price, and mood. This feature may assist traders who are just getting started comprehending how financial data works, in addition to intermediate and expert investors.
3. Budgeting and goals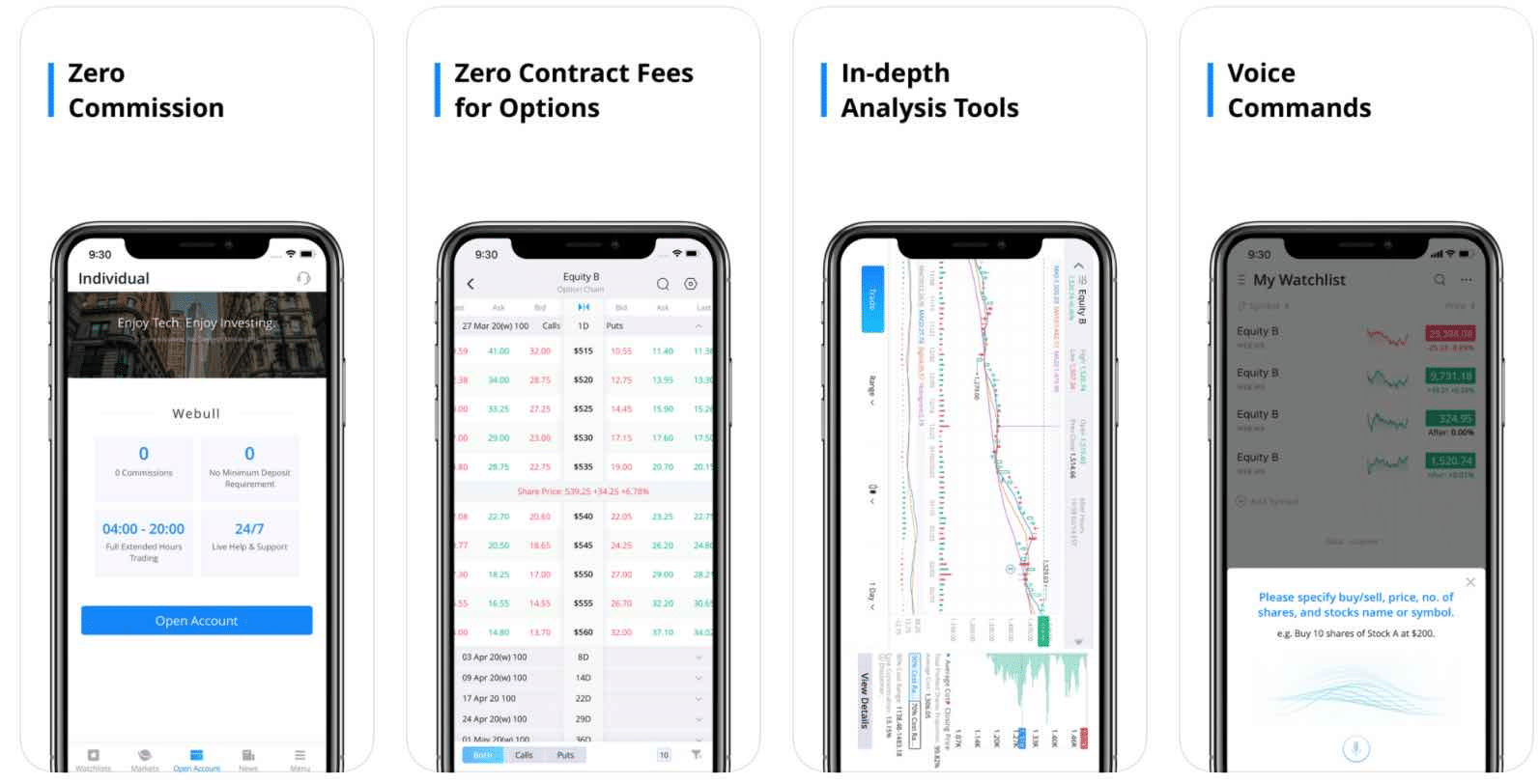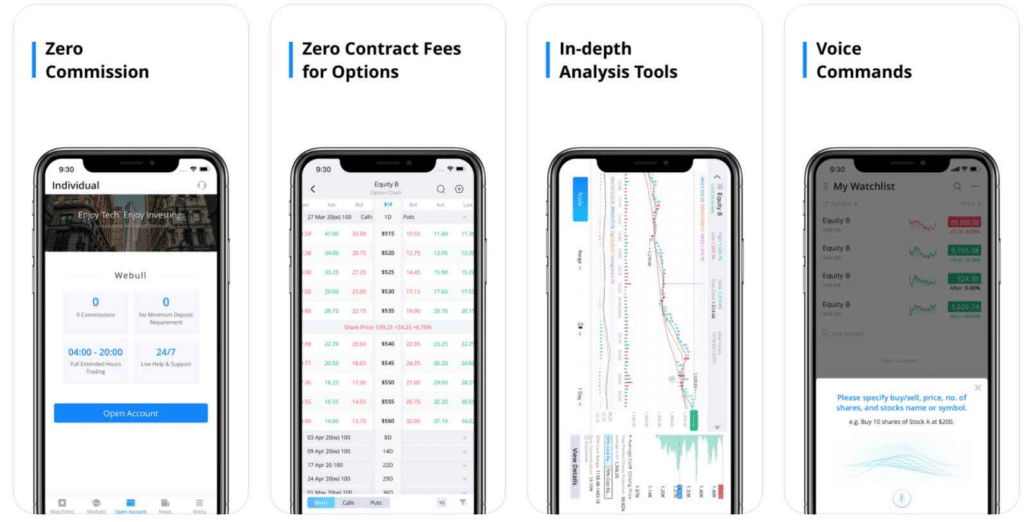 There is no specific budgeting, and goals feature in the app. However, you may set it up yourself with a little effort. Simply set up your annual earning or saving goals and divide the sum by 12. So, you get the monthly plan, and once you make that sum or even any amount of profit, you may transfer it from your trading account into your wallet.
4. Special features
No other tool has been able to match the demands of skilled traders while still providing sufficient stock analysis and research features for intermediate users. This program fills a need in the market. At its launch, no app on the market addressed this specific requirement. The program becomes more enticing when it has a broader pool of possible users, which increases its user base.
Webull's user base comprises both novice and experienced traders. Despite the first overwhelming display of financial information, technical indicators, and other stock data and numbers, the program is simple to use. The platform's user-friendly layout makes it a good alternative for any level of trader.
5. Alerts
You can activate the desktop alerts not to miss any critical updates. Follow the given screenshot to find the option of alert activation.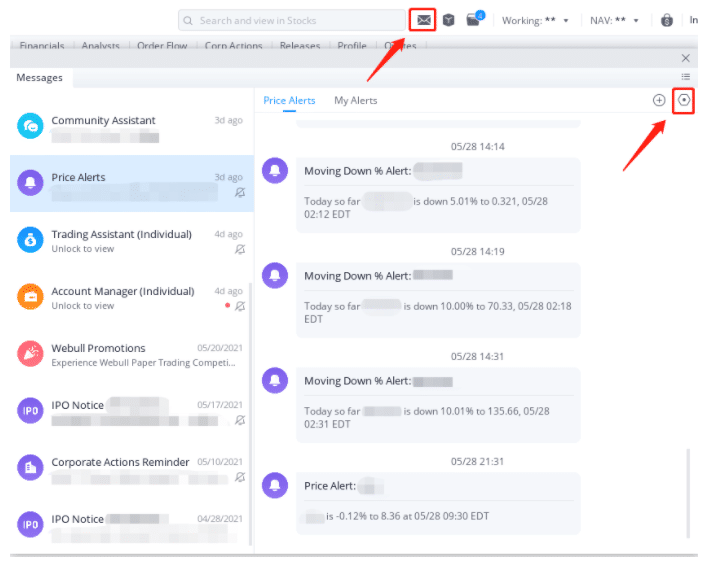 6. Transactions and reporting
Clients with margin accounts may take advantage of Webull's excellent margin trading rates at no additional cost. Webull's prices are lower than those of some of its rivals, and customers with an account balance of $2,000 or more may utilize the service for free. Other providers, like Robinhood, charge a greater cost for usage. When employed by a novice trader who is uninformed of the risks of margin trading, this might be seen as a negative.
Before participating in any trading plan wisely, you should be aware of the hazards associated with margin trading and how to handle them.
The software offers a stock and ETF industry-matching solution that helps reduce trading costs. It has an advantage over some of its rivals due to its ability to trade options contracts for free. Free trading on the bulk of items is typical practice in today's trading industry. Options contracts aren't expensive at a few other brokerages.
Webull also offers free bitcoin trading for as little as $1. If the total amount of the trades exceeds $1, the application will automatically clear any incompatible transactions cryptos.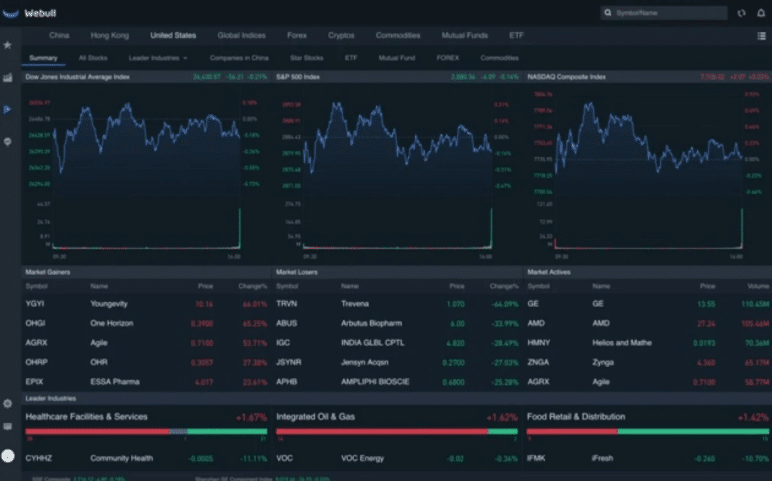 7. Support
You may reach the Webull support team via email or phone if you face any trouble. For instant response, it is better to contact by phone call. You may also reach the support team through their social media handles like Facebook, Instagram, and Twitter.
Pros and cons of using Webull
Let's compare and analyze the pros and cons of the platform.
| | |
| --- | --- |
| Pros | Cons |
| All stock, ETF, option, crypto, and ADR trading are completely free. | IRA investors who want to diversify into several asset classes lack options compared to their counterparts (e.g., individual bonds, mutual funds). |
| Margin loans with low minimums and competitive interest rates are available. | Uninvested cash balances do not generate interest. However, low-interest rates temporarily mitigate this disadvantage. |
| Trading analysis tools for intermediate-level traders are provided. | The service's instructional material falls short, offering either sketchy details or explanations that are vague. |
Final thoughts
Webull provides stock research tools and a comprehensive variety of investment products (stocks, ETFs, options, ADRs, and cryptos), as well as taxable brokerage and individual retirement accounts, so that rookie, intermediate, and expert traders may avoid paying fees.
The company reaches out to a previously untapped market by including a wide range of skill levels. It accomplishes it through expanding its internet presence and user base. While it is a new player in the market, it has not let its lack of expertise stop it from acquiring customers who have left Robinhood searching for a better option.