So, are you a cryptocurrency enthusiast and want to know the safest place to store your cryptocurrency? Or are you thinking of buying a hardware wallet and would like to know if the Trezor wallet is right for you?
In any case, after reading this article, you will know everything!
We'll also provide a step-by-step guide on how to set it up, as well as some helpful screenshots to help you get there.
What is a Trezor wallet?
It is a hardware wallet, which enables you to hold, receive, and transfer a vast array of coins securely. Compared to software wallets, Trezor is a lot safer.
Your private keys are stored in a physical device instead of a mobile phone or computer with this wallet. When using the device, you will connect it to a computer, not to an internet server. Hackers gaining access to your funds is virtually impossible.
The higher level of security afforded by this hardware wallet comes with a price, though. It would help if you bought the wallet, to begin with. Before buying one, you have to consider the number of coins you will keep in the wallet.
If your crypto holdings are minimal, buying such a wallet might not be worth it. If the amount of your crypto holdings is significant, then this wallet is worth purchasing.
How does the Trezor wallet work?
Insert it in a USB port of your computer every time you want to access your crypto assets and make transactions. After this, input the PIN you nominated during account setup. Make sure that you do not share this number with anyone else.
In addition, you will get a backup passphrase the first time you log in to your wallet. Write it done and save it in a secure place. When someone steals your wallet, there is a chance to recover your funds. What you will do is enter the backup phrase in another device.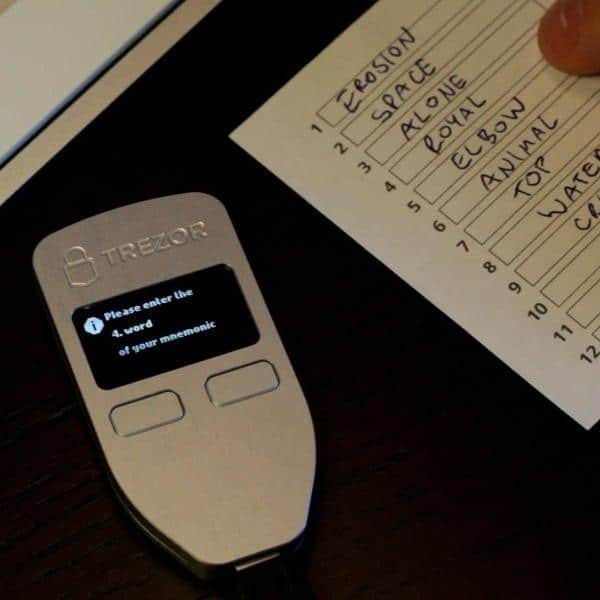 How to use this wallet?
In this section, you will learn how to set up your newly bought wallet.
Insert your device into a USB port of your computer. You will see a screen with a locked picture and an external link to a website when you do this. Click on this link to visit the website.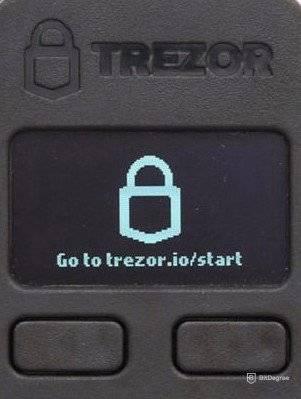 You need to install a program that will connect your wallet to the blockchain network. You can either download the file and put it on your device or use a Google Chrome plugin. This guide will show the process for installing the plugin.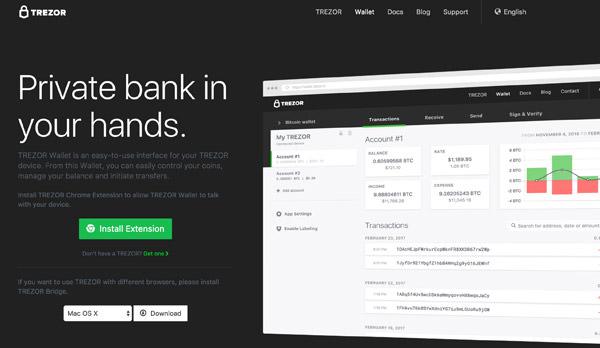 When asked to install the firmware, click the "Yes, install" button to continue.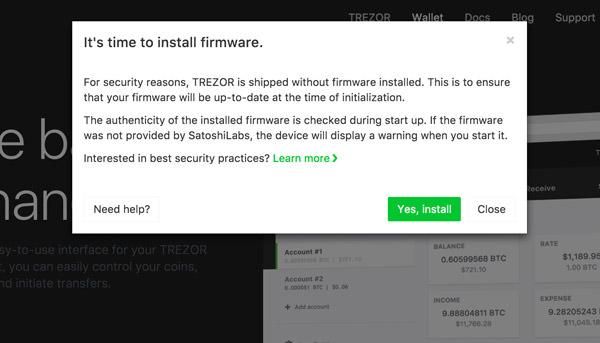 You need to check if the fingerprints displayed on your device screen match that on your computer screen. If that is the case, click "continue" on your device's screen.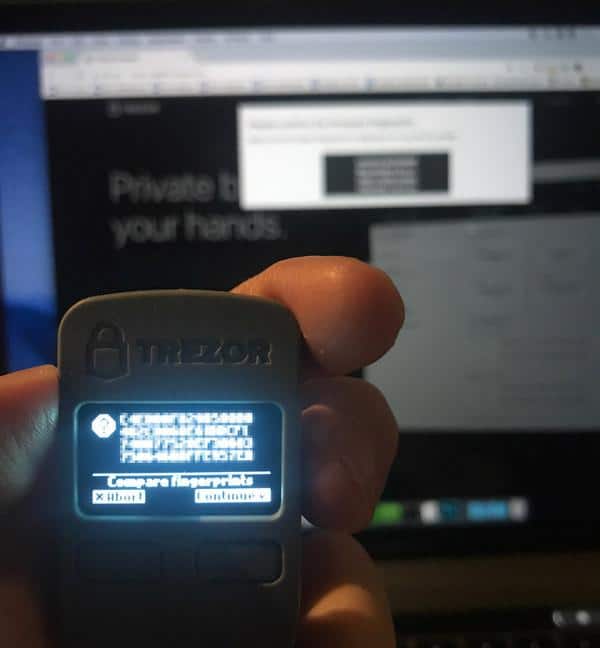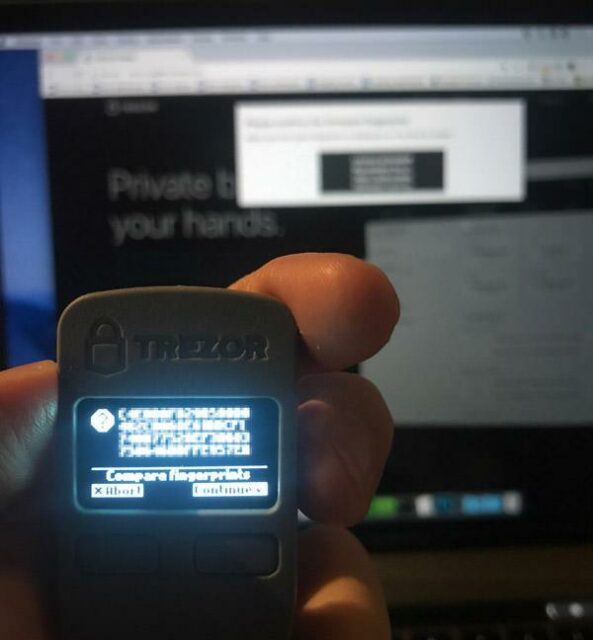 Remove your inserted device from the computer and then plug it again. Next, go to your wallet and revisit the Trezor.io website.
Give a name to your wallet. Just put anything that comes to mind. Anyway, you can change it at any time.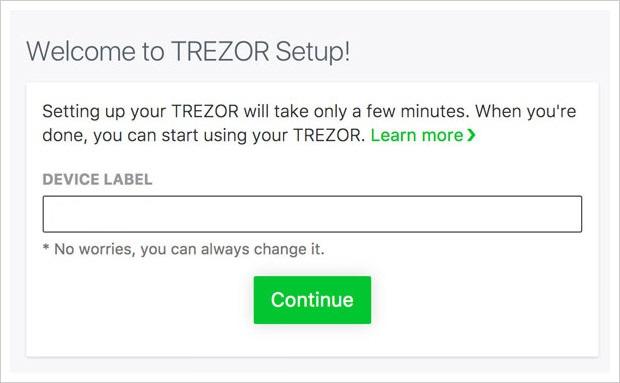 One of the crucial steps in the setup process is choosing a PIN. You will do that in this step. See the image below.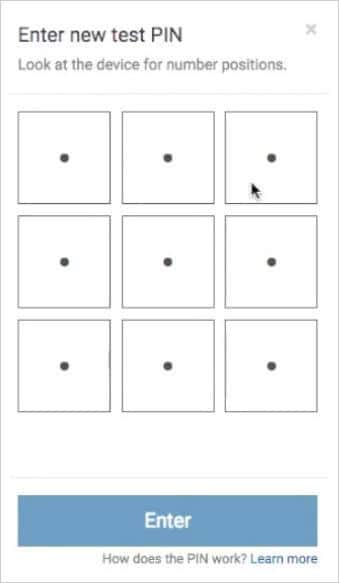 On the screen of your device, the following picture will appear.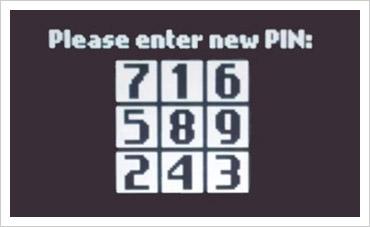 Select a four-digit PIN and enter it twice.
After setting your PIN, your device will show your backup phrase, which contains 24 words. Write this phrase down and put it somewhere safe. If your device is lost for any reason, such as theft, you will use the term to gain access to your funds.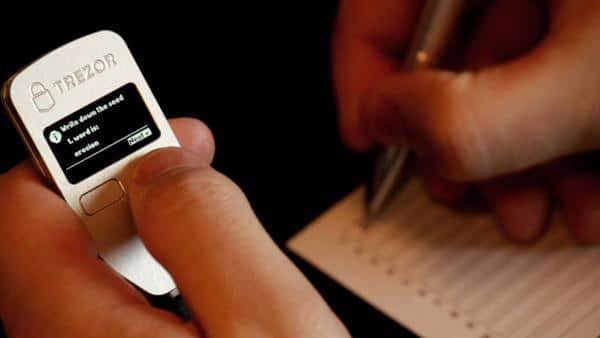 Trezor wallet pros and cons
Trezor wallet pros
Safer than software wallets
Supports around 1,400 different types of coins
Hackers' gaining access to your coins is almost impossible
Trezor wallet cons
You must buy your device to be able to use this wallet
Accessing your funds to make transactions is less convenient compared to software wallets
You could lose funds if you send unsupported coins to your wallet
Trezor wallet pricing
At present, there are two models of Trezor wallet for you to choose from. From the official website, you can see the Trezor One and Trezor Model T.
Trezor One costs 53 euros or around 61 dollars.
Trezor Model T costs 164 euros or about 189 dollars.
As already mentioned, consider how many crypto assets you have. If you are not planning to hold a lot of crypto in the future, you would be better off using a free software wallet.
Trezor wallet support
While it is true that this wallet is such a great product, the support provided by the team is of low quality and slow as of late. It got mixed reviews from users regarding its customer service. Such reviews are gathered from Amazon, TrustPilot, and Facebook Trezor page.
Trezor wallet staking
For the Trezor Model T wallet, you can stake coins straight from your device through the delegation pool. On the other hand, Trezor One does not offer the stake function from inside the platform. However, you can link the wallet to a validator through a middleman such as AllNodes.
How to pick up alternatives?
Security is undeniably the most critical factor to consider in selecting a crypto wallet. It appears the wallet team takes this matter earnestly. It puts in place various security measures to ascertain the security of your assets.
These include the following:
You need to provide your PIN before you can complete a transaction.
The system is set to delete the device's memory if the firmware is not updated. This will prevent the possibility of using a vulnerable firmware version that could endanger your funds.
The operating system of Trezor regularly performs validation of the firmware signature. Unless certified by SatoshiLabs, the firmware will stop working.
It is a decent choice if you are looking for a reliable hardware wallet. If you want to check other options, below are some of the best alternatives:
Final thoughts
If you have read through this post from beginning to this point, you must have understood what this wallet can offer you, and how it fares against the competition. It is better than software wallets in terms of security. Even if you lose it for some reason, there is a high chance to recover your assets. Make sure you keep the recovery phrase in a safe place, though.